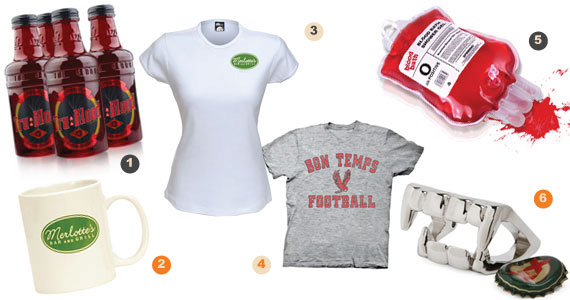 True Blood's fifth season premieres Sunday, June 10th! Get your viewing party goodies and add to the fun: 1. Tru Blood Beverage – 4 Pack
, 2. True Blood Merlotte's Mug
, 3. Merlotte's Bar and Grill Waitress Uniform
, 4. Bon Temps Football
, 5. Blood Bath Gel, 6. Bite Me Vampire Bottle Opener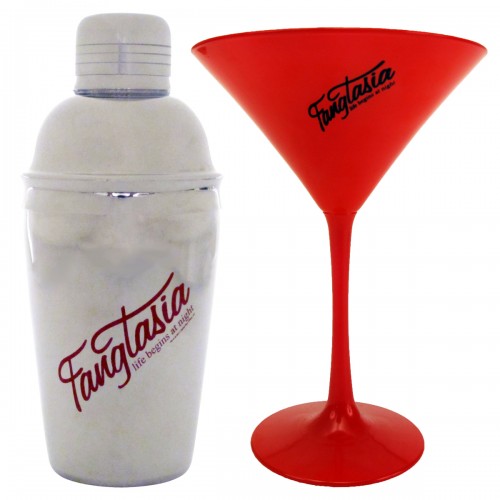 The True Blood Fangtasia Martini Glass + Shaker Set
is absolutely seductive in its own right. It practically demands that "life begins at night." Be careful or youll get sucked in! Popularizing the Vampire Bar in Shreveport, Louisiana, the Fangtasia martini glass and shaker will bring some life (after death) to your current bar set-up.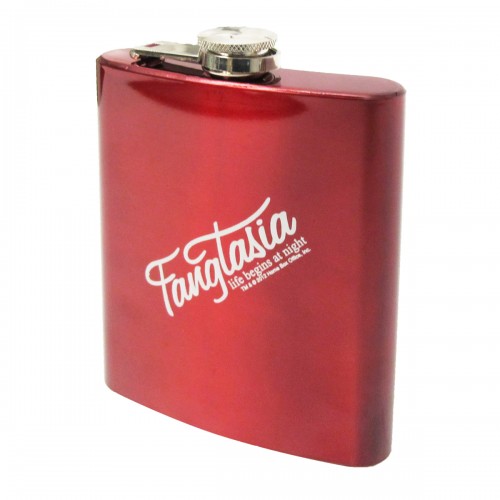 Glossy, red, and slicknot just what's for dinner in Shreveport. The True Blood Fangtasia Metallic Flask
flaunts the tagline for the restaurant  "Life Begins at Night" on a vibrant red background. Keep 6oz. of pleasure close at hand.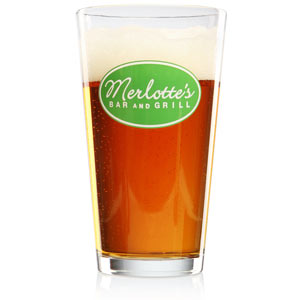 Merlotte's Bar & Grill Pint Glass
Ever wish you could have a favorite bar and grill where everybody knows your name and they're always glad you came? Us too. Cheers, mate! Let's raise a glass at Merlotte's, where the waitresses are either mind readers, undead, or extremely paranoid vampire-haters.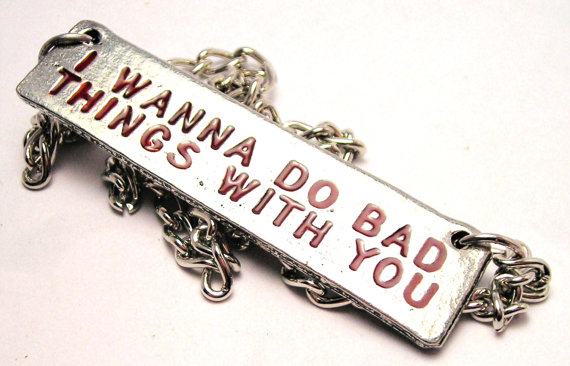 Wear True Blood jewelry to show your devotion to your favorite vampire show:  I wanna do bad things with you pendant or I wanna do bad things bracelet.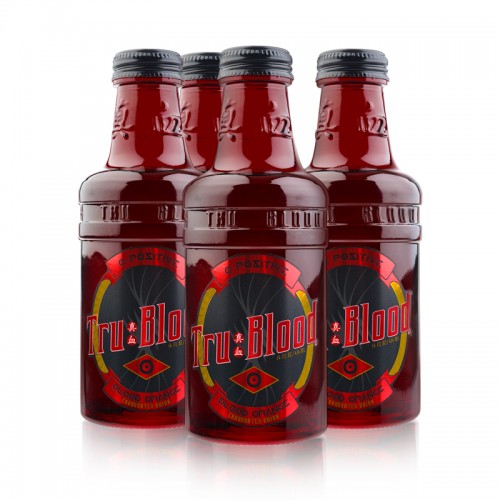 Sink your fangs into a bottle of Tru Blood
a delicious blood orange carbonated drink inspired by Bill's favorite synthetic blood nourishment beverage. Tart and slightly sweet, Tru Blood pours like a regular soda but appears stormy and mysterious when poured into a glass.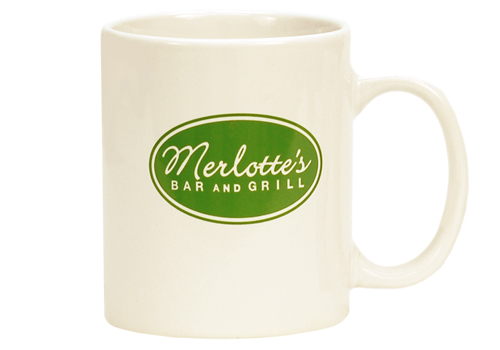 Did you ever have a waitress who could read your mind and knew exactly what you wanted? Sookie knows: the True Blood Merlotte's Mug
. This 10-ounce mug features the authentic Merlotte's Bar and Grill logo.
Merlotte's Bar and Grill Waitress Uniform
.  Come work for Merlotte's Bar and Grill, consistently rated #1 bar in Bon Temps, Louisiana (it helps that we're the only one). Must provide prompt and courteous service to patrons, make menu and daily special recommendations. Hours vary. This is a family place. Locals only. Interested applicants should ask for Sam.

Geeks and sports don't generally mix.* There are always exceptions. But generally sporting events bring back bad memories of P.E. classes: broken glasses, stupid uniforms, and getting picked last. Look, when they work blernsball or quidditch into the gym curriculum, call us. Until then, we'll be here on the sideline, getting a fierce sunburn. That's what makes this Bon Temps Football
shirt so great, because when you're having "Spirit Day," everybody else can be wearing a shirt with their Favorite Local Team on it, and you can be wearing this one. We suspect you'll get questions about it, which works for both the extroverts and the introverts. The extroverts can rant fondly about True Blood; the introverts can quickly sort out which humans aren't worthy.
Forget about Cocoa Butter, all the vampires nowadays are washing in cherry scented bags of blood shower gel – didn't anyone tell you?  So after a tough day battling against werewolves and the armies of undead zombies, what better way to freshen up before stepping out for a "bite to eat" down at Merlotte's or Fangtasia, than a hot shower and a good scrub down with our cherry scented Blood Bath Shower Gel.


Bite Me Vampire Bottle Opener
A shiny bottle opener shaped like vampire teeth. You heard right! The perfect party accessory is finally here, and there's almost no chance it will go crazy with blood-lust and try to eat you. So, bonus, right?