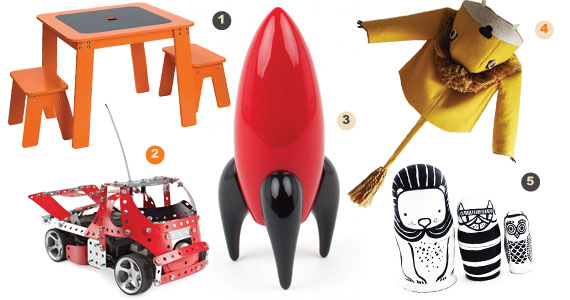 Continuing our search for unique children's gifts we stumbled upon Little Goodall's Etsy Shop.  Where she has the best animal coats for kids including the Ferocious Lion Coat.  I would like one of each in adult size please :)  Here are some other great gift ideas we found: 1. Chalk Table, 2. Meccano Turbo RC Car, 3. Playsam Rocket, 4. Ferocious Lion Coat, 5. Nesting Dolls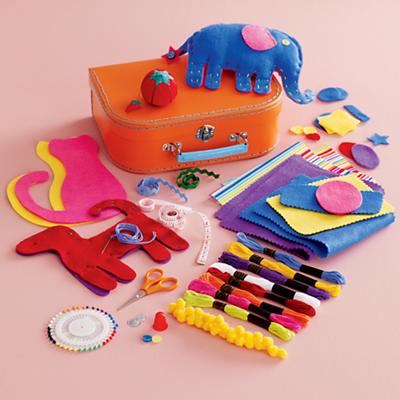 Kids can learn how to make felt animals and notebook covers with this Beginner's Sewing Kit.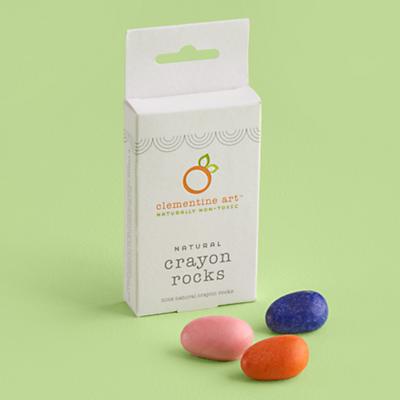 Rock Shaped Crayons
Set of 9 pebble-shaped crayons are smooth and easy for little hands to grasp.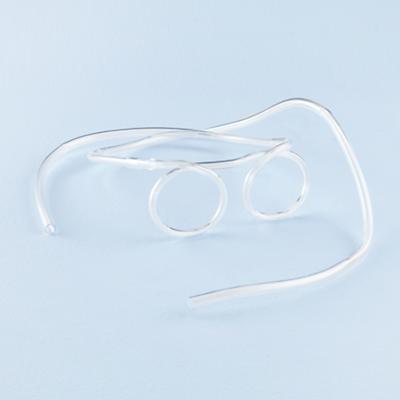 Drinking Straw Glasses serve as an affordable alternative to that laser drinking straw surgery so many people are having done these days.
Wind Up Toy Robots.
Wind them up and watch them go. They are beautifully lithographed with funky, retro artwork.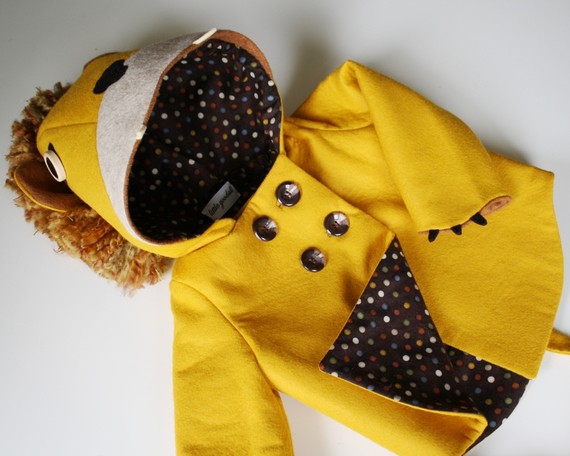 Wouldn't it be more fun to put on your coat if it transformed you into a roaring lion? This Ferocious Lion Coat original design will do just that, with its ferocious lion head hood, fierce "claw" tipped sleeves, and twitchy tail.   It is made of golden yellow wool blend felt with layered vintage button eyes and a fuzzy yarn mane and tail tip. This lion coat is fully lined with a cotton print interlined with poly fleece for extra warmth. Felt details on face and cuffs are crafted from felt made from recycled bottles and it is beautifully finished inside and out.