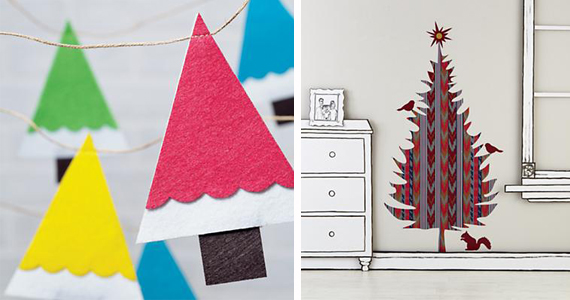 Wouldn't you have loved to decorate your Christmas tree with gumballs?  Now you can!  That's just one of the items in our kids Holiday decor round up.  Create a whimsical home for your kids this Christmas Season with these creative decoration ideas: 1. Christmas Tree Wall Decal
, 2. Kids Christmas Tree Throw Pillow
, 3. Christmas Gumball Garland
, 4. Kids Christmas Tree Garland
, 5. Merry Christmas Tree Skirt
, 6. Christmas Card Tree Holder
, 7. Colorable Stockings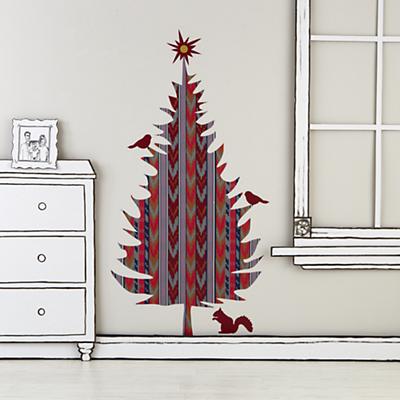 Christmas Tree Wall Decal
. Zebras get stripes. Leopards get spots. So why shouldn't the rest of the forest get unique designs? Colorfully decorated wall decals features bright and bold patterns.
Kids Christmas Tree Throw Pillow
. Trim the Tree Pillow design is made with individual pieces of fabric trimmed to different sizes. It even has its own multi-colored ornaments and star. If only your real tree came pre-decorated.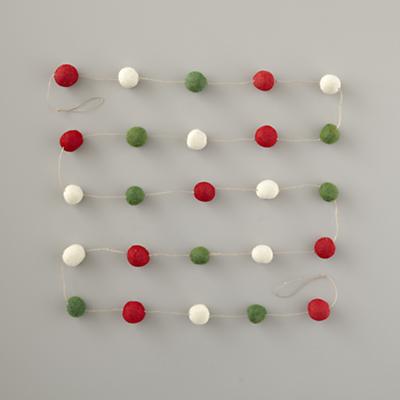 Christmas Gumball Garland
. Make your tree a treat with our Gumball Garland. Choose traditional holiday sets for a classic look or try the rainbow for a splash of color. Don't have a tree? Hang it on your wall or mantle for an additional festive touch.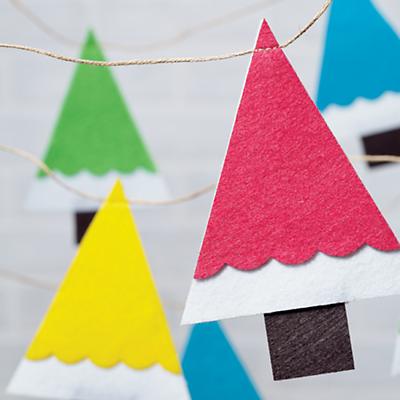 Kids Christmas Tree Garland
. This colorful felt tree garland is sure to brighten your child's Holidays.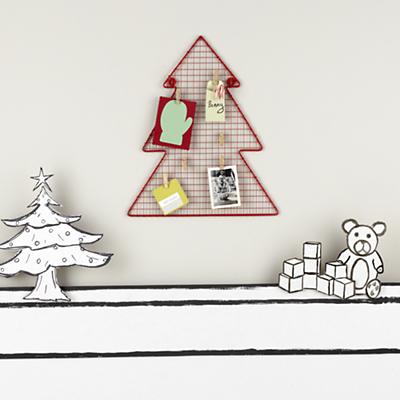 Merry Christmas Tree Skirt
. Light blue tree skirt features Santa, reindeer, trees and snowmen all waiting anxiously under the tree for presents to be unwrapped.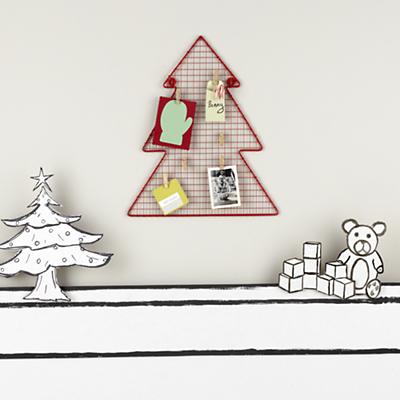 Christmas Card Tree Holder
. Put an end to Christmas card clutter with this clever, decorative tree. Hangs from a wall and includes several clips to display cards, pictures and more.
Colorable Stockings.  Super fun Christmas stocking coloring! Make these stocking part of your holiday party activities. Markers included.