The LA based stationary company, Love vs Design, has some adorable party printables available for FREE. They also have an incredible line of custom designer invitations, cards, photo books, guest books for all occasions. Make sure to check them out if you are thinking about making any type of stationary. In the meantime print some freebies!
This adorable invitation has a confetti border and a refreshing ice cream graphic. Why not send out some colorful invitations for that BBQ or get together you had in mind? These invitations are free. All you have to do is print them and mail them out – or hand deliver them.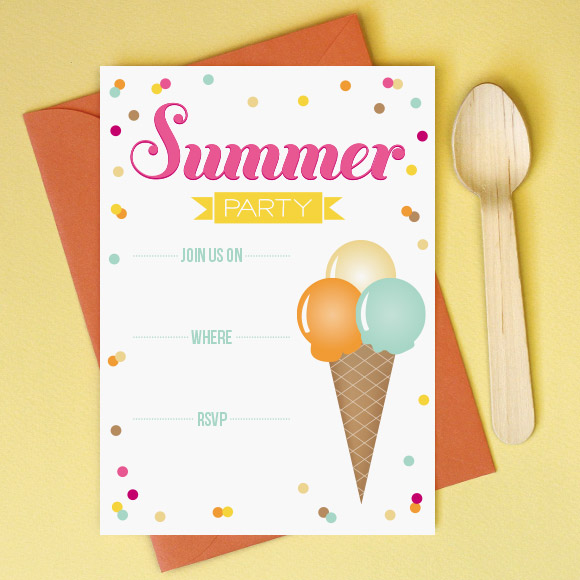 Here's another cool option for your summer shindig – a popsicle invitation. Just download it for free and hit print!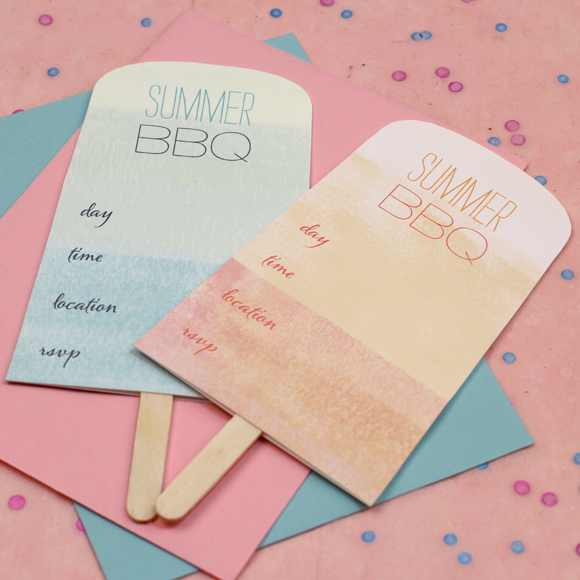 There is nothing quite as fun as beating a pinata and having all kinds of wonderful goodies fly all over the place. This invitation screams fun with its charming donkey pinata.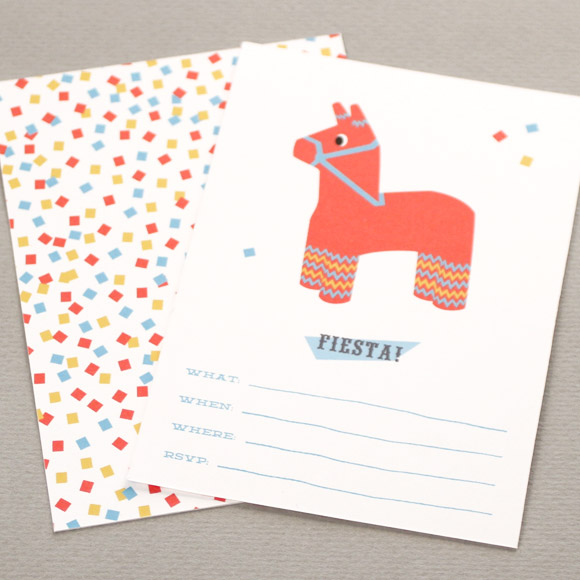 These are delicate gift tags that will add some flair to any gift.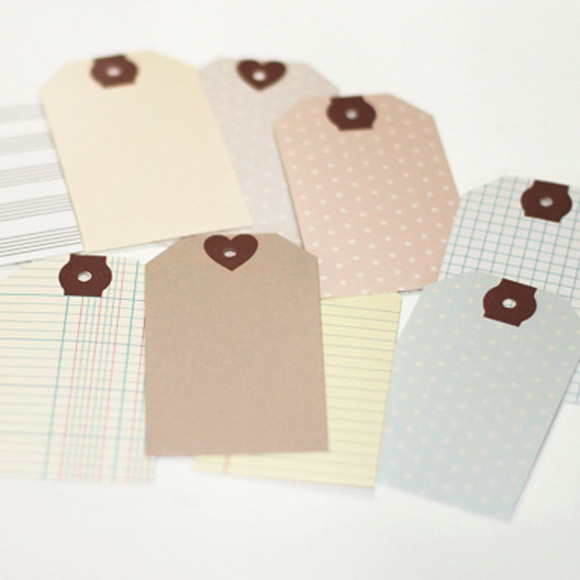 These cake toppers have a chalkboard look. Add them to your cake to decorate your dessert table with a chalkboard theme.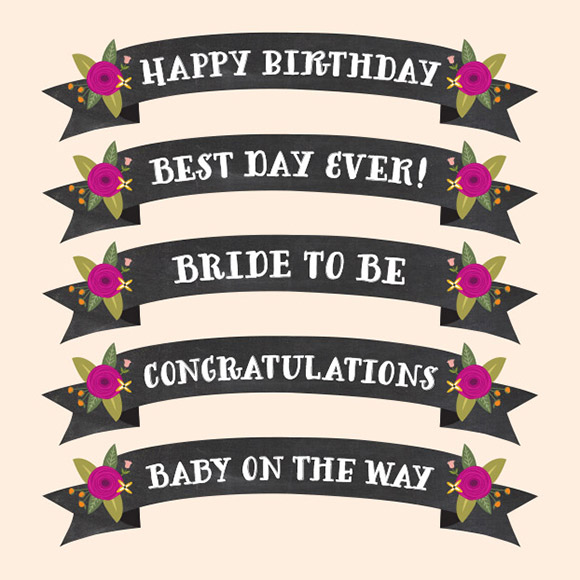 Visit their site for other freebies including Pet Party Accessories, Retro Cupcake Flags, and gorgeous gift card envelopes.