I like to buy my party decorations online because I have a better selection of cute stuff. However, this means that I need to get started on the party planning and decoration shopping way early. Following that early-worm-gets-the-best-party-decorations-thinking, I decided to get started on sharing Easter party decoration ideas. So for all of you planning an Easter egg hunt, scavenger hunt or good old bunny party I will posting all my findings. You can also find more ideas on my Pinterest Boards for: Easter, Parties: Food, & Party Decorations.
Today, let's get started with The Land of Nod's Easter decorations & party kits. The Land of Nod has the most adorable set of Easter party decorations with banners, cookie cutters, bunny ears, plates, cups, egg decorating kits and more.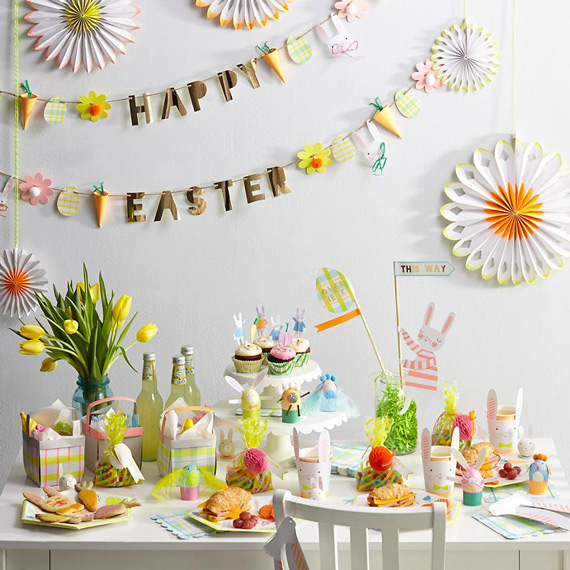 The basic party kit will get you going with the basics you need: paper plates, matching napkins, adorable cups with die cut bunny ear sleeves, cupcake liners and cupcake toppers. Even if you were not considering having cupcakes at your Easter party, the cupcake toppers can decorate pretty much anything from cheese, fruit, cake, or sandwiches. Plus, cupcake liners can be filled with other things. For example, you can fill them with jelly beans that match your party's theme. With just this kit you have an adorable Bunny Party in the making. For those of you who like to go overboard (like me) I will continue with the rest of their Easter party line. Onward!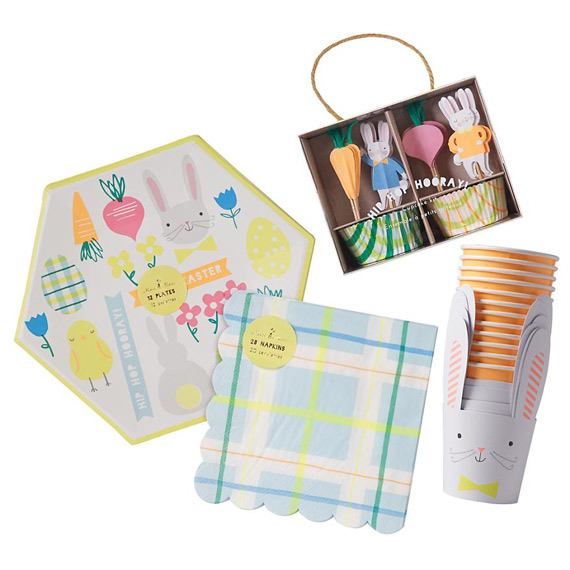 This set of metal Easter cookie cutters includes a bunny, flower, carrot and beet design. What I love about themed cookie cutters is that they can be used to cut more than cookies! You can cut your sandwiches in shapes and that will add even more to the look of the party. Also, you can decorate your cookies for the display but then leave some plain. Then you can have cookie decorating as an activity during your party. Decorating food is one of my favorite activities. I'm sure your tiny guests will enjoy it too!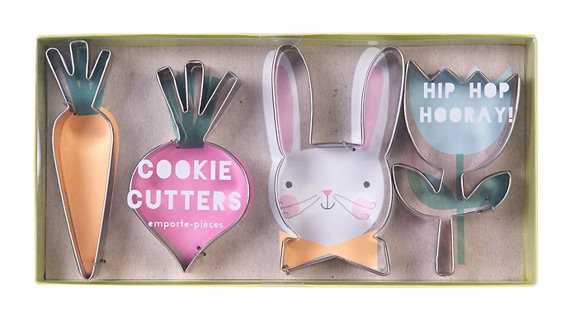 These baskets can be used to decorate your dessert/food table or they can be used during the scavenger/easter egg hunt. Regardless of their purpose, these colorful baskets will add flair to your bunny party decor.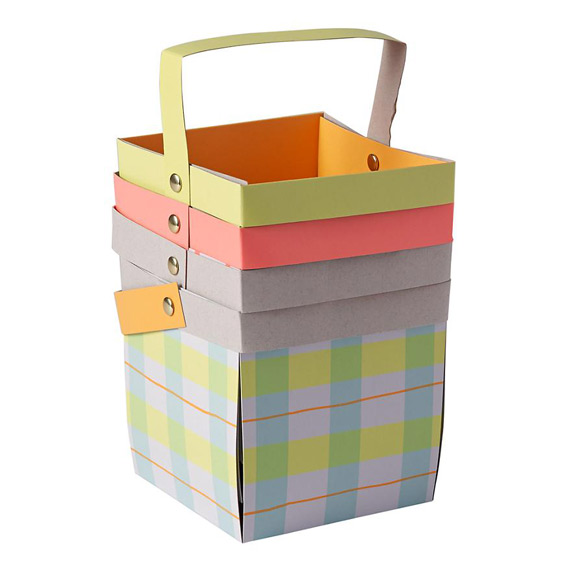 Wearing animal ears is way more fun than wearing a party hat. Well, I guess it depends on the party hat because tiny party hats are adorable too. Who says your decorating stops at the table? Start decorating your guests for a real party.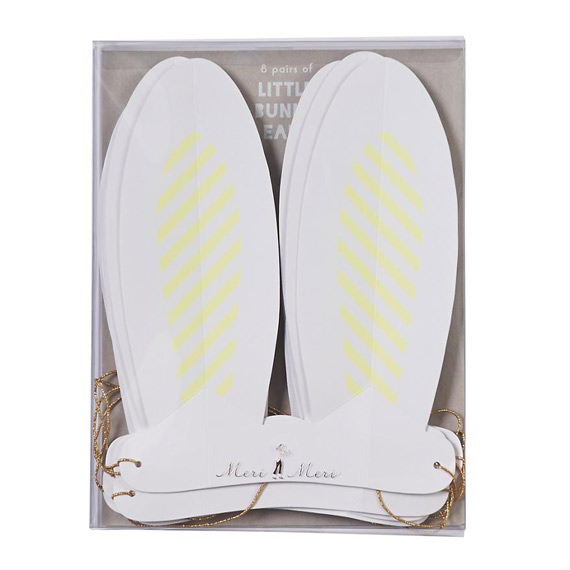 The Easter Egg Hunt Kit includes signs to help guide your brave participants through their quest. They could also be used to decorate the party whether you have an egg hunt or not.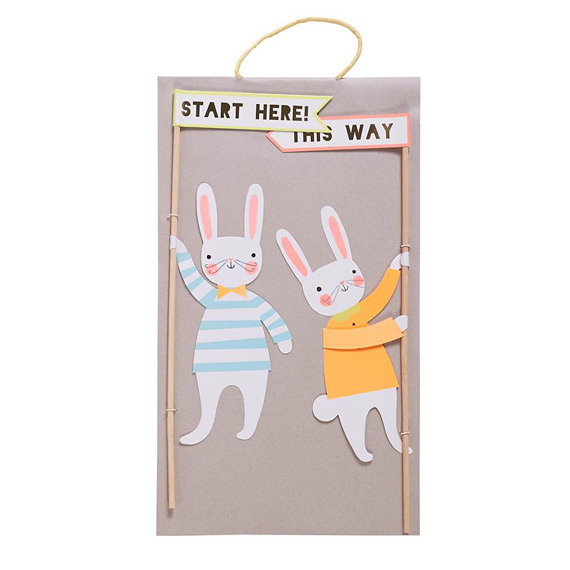 Happy Easter garland features gold foil letters that spell out the phrase "Happy Easter", 28 assorted flowers, bunny, egg and 3-D carrots.