I have always loved polka dots. They are a classic pattern; they don't really go out of style. However, there is a polka dot trend going on right now and polka dots are back in a big way. I have spotted dots on dresses, tops, skirts, shoes, bags, accessories, and even home goods! Needless to say, I am ecstatic. I can never have enough polka dots in my closet. No scratch that – I can never have enough polka dots in my life.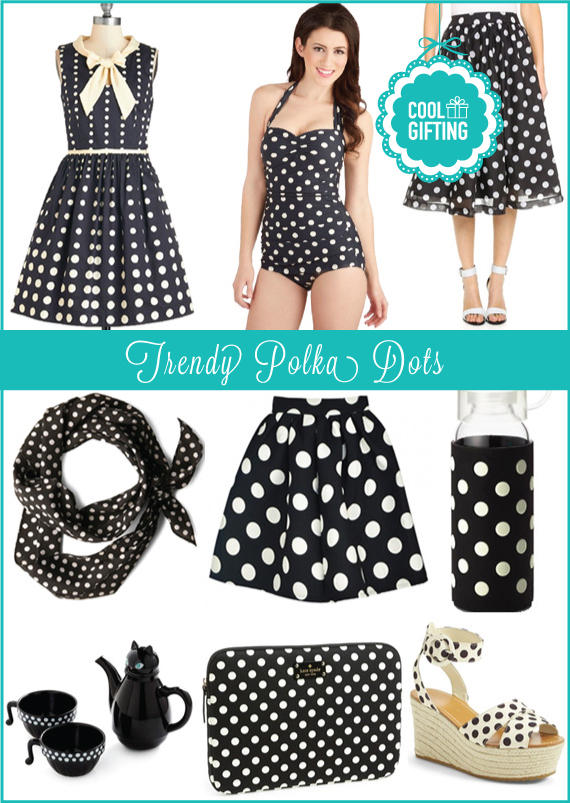 In my excitement to share all the beautiful polka dot goodies I found, I went a little overboard. Now I have so many goodies I want show you that I had to break them up into categories. I will not be posting a large image and description for everything because the post would be too enormous. So I have added these little javascript widgets that let you browse the goodies and decide if you want to look more into them. The only down side is that you can't see these nifty widgets if you read the blog via our newsletter from your email. So I encourage you to visit the blog on a browser so you can see all the polka dots in all their glory.
I hope you share my love for dotted patterns. Let's get down to business.
Shop Polka Dot Apparel
[show_shopthepost_widget id="576744″]
These 70s inspired Polka Dot wedges will go perfectly with your summer outfits. The platform will give you extra height while adding to the vintage vibe. Plus, look at that adorable ankle strap with a rounded buckle. As always, Alice + Olivia do the polka dot trend in style.