I have always loved polka dots. They are a classic pattern; they don't really go out of style. However, there is a polka dot trend going on right now and polka dots are back in a big way. I have spotted dots on dresses, tops, skirts, shoes, bags, accessories, and even home goods! Needless to say, I am ecstatic. I can never have enough polka dots in my closet. No scratch that – I can never have enough polka dots in my life.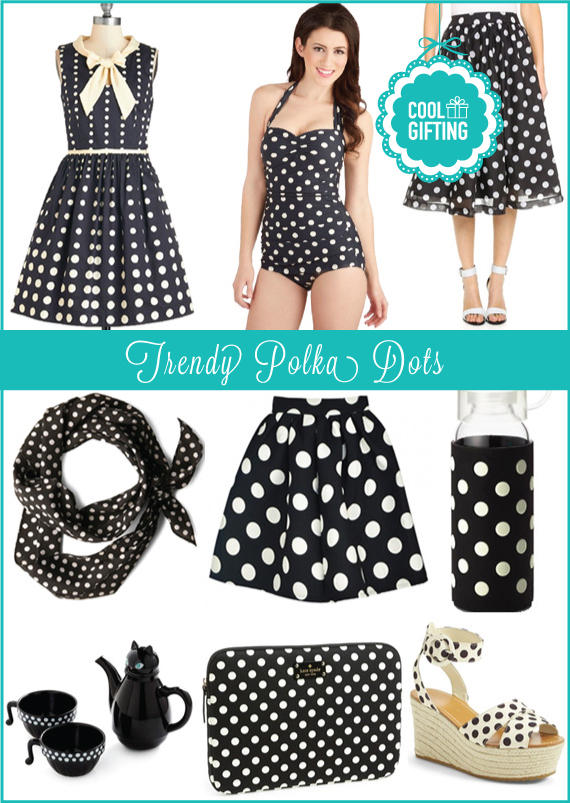 In my excitement to share all the beautiful polka dot goodies I found, I went a little overboard. Now I have so many goodies I want show you that I had to break them up into categories. I will not be posting a large image and description for everything because the post would be too enormous. So I have added these little javascript widgets that let you browse the goodies and decide if you want to look more into them. The only down side is that you can't see these nifty widgets if you read the blog via our newsletter from your email. So I encourage you to visit the blog on a browser so you can see all the polka dots in all their glory.
I hope you share my love for dotted patterns. Let's get down to business.
Shop Polka Dot Apparel

These 70s inspired Polka Dot wedges will go perfectly with your summer outfits. The platform will give you extra height while adding to the vintage vibe. Plus, look at that adorable ankle strap with a rounded buckle. As always, Alice + Olivia do the polka dot trend in style.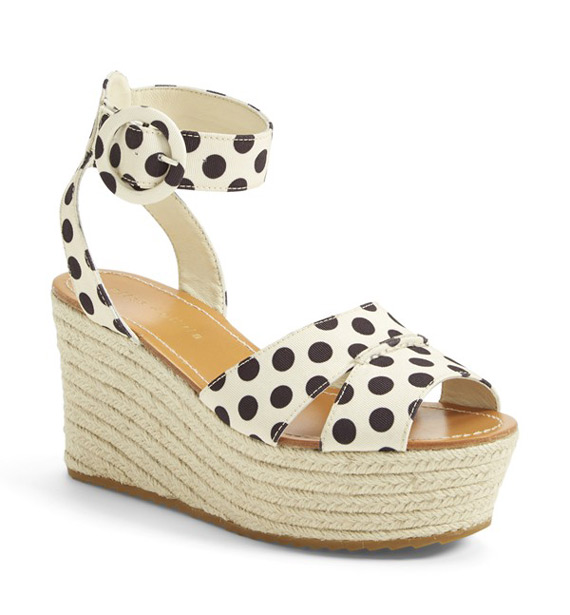 What I like about this dress is that it fits in the polka dot trend but it gives it a twist by having the dots get larger as they fall down the skirt. I also love the pussy bow in the front. It gives it a Mad Men feel and I love any dress that could be seen in that TV show.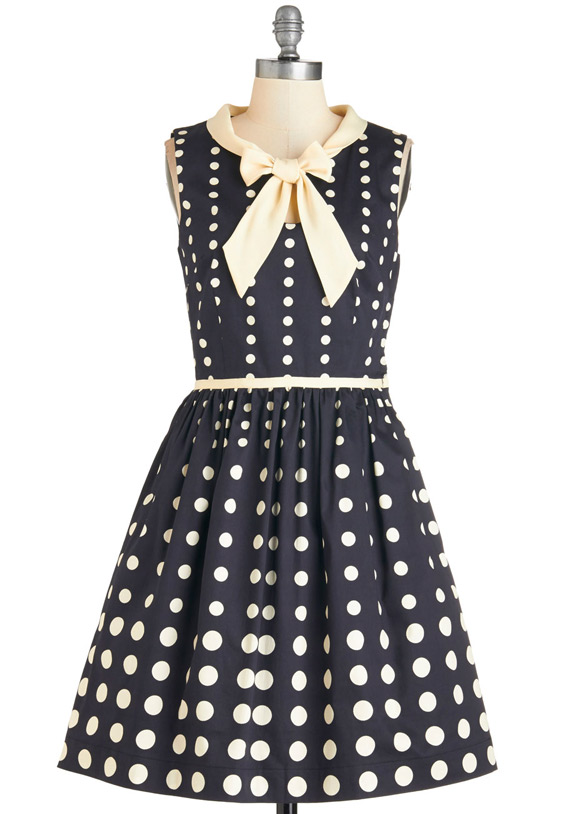 How cute is this pale pink pencil skirt with fading white polka dots? For a fresh look pair this skirt with a white top and nude heels. It would also go with a black top and black heels. Oh, this would also look good with mint or coral. The point is, this skirt is easy to fit into a trendy ensemble and I want it.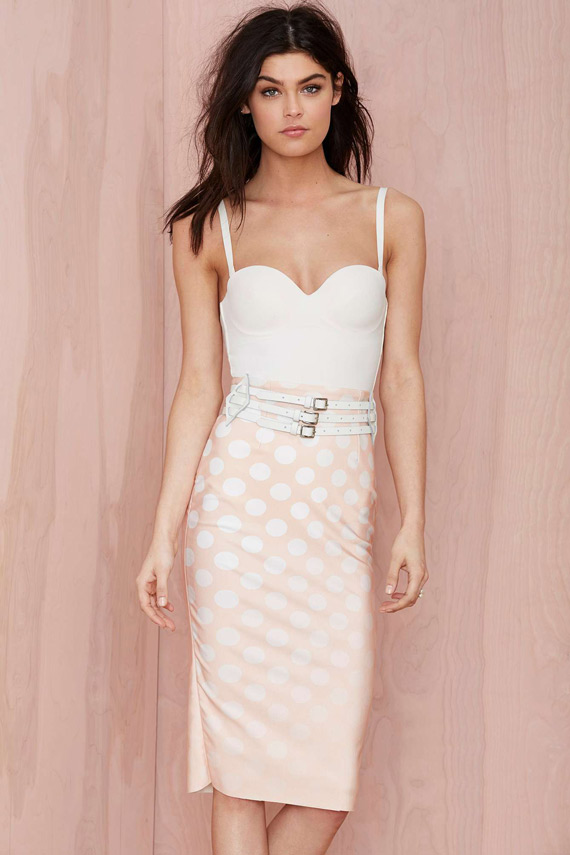 Of course Kate Spade would be part of the polka dot trend. The big polka dot pattern is one of her trademarks. Along with the small golden polka dot pattern for Kate Spade Saturday. These keds are also retro and will go with most of your summer outfits. It's going to be a polka dot summer!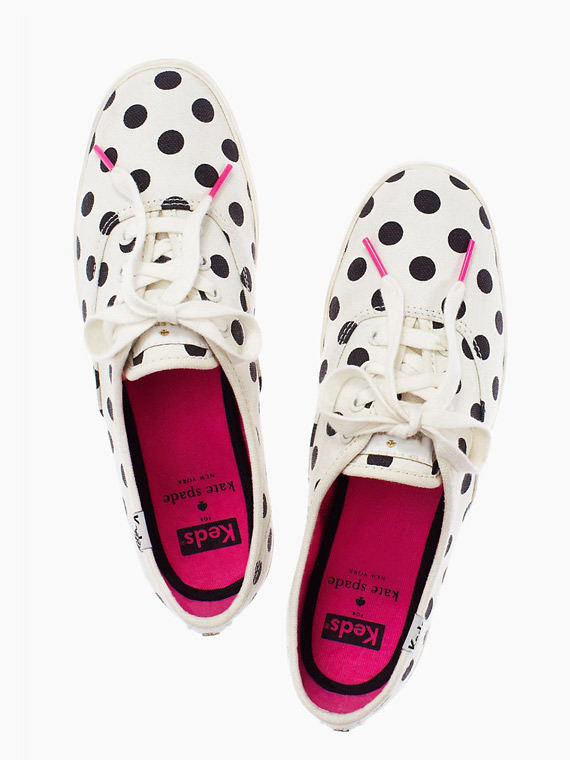 First of all, this skirt has zippered pockets! Skirts and dresses with pockets always get brownie points for me because it makes them more comfortable to wear. I always have to carry something with me and I like having the option to keep it in my pocket. This skirt has a bold polka dot print that will go well all year round.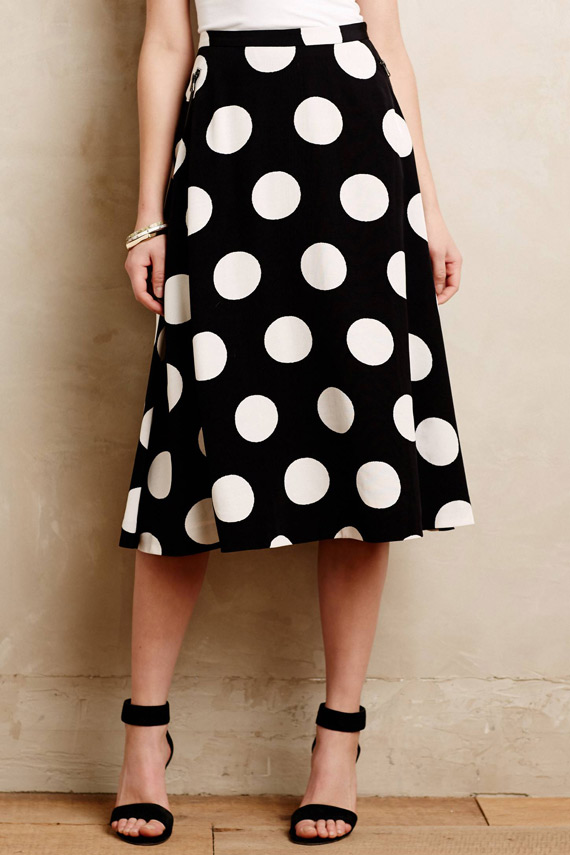 This is the nighttime version of the midi polka dot skirt above. This structured, flared skirt has a classic and classy look for a date night or party.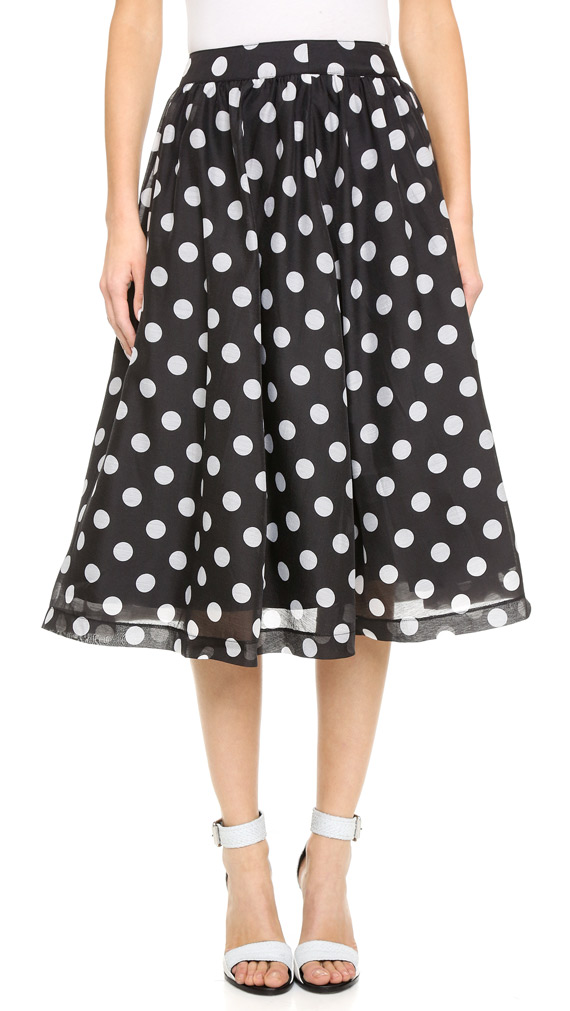 Shop Polka Dot Accessories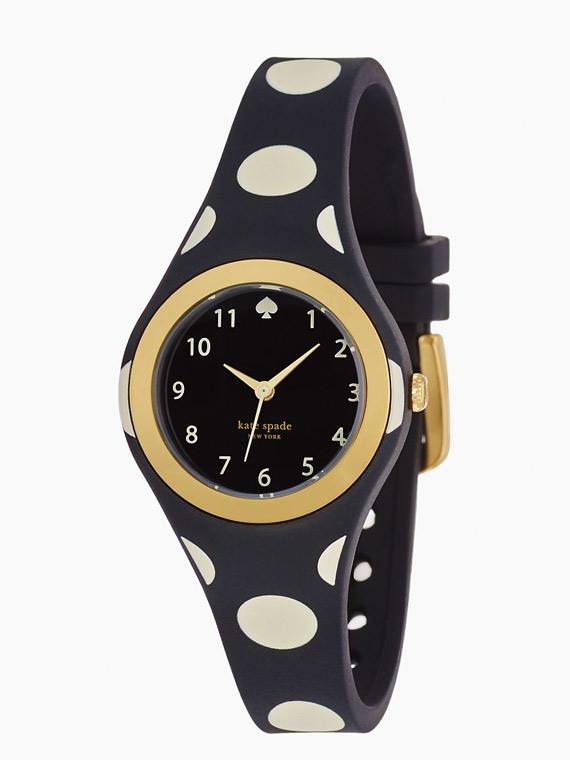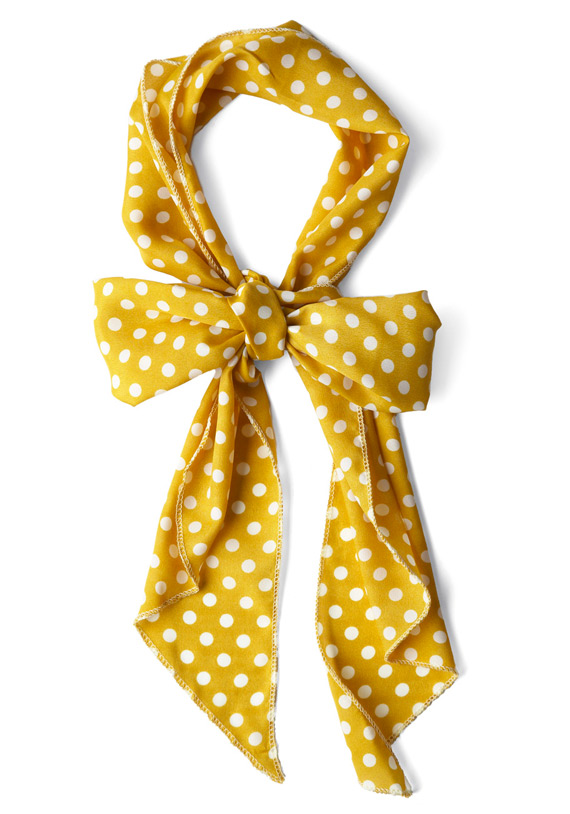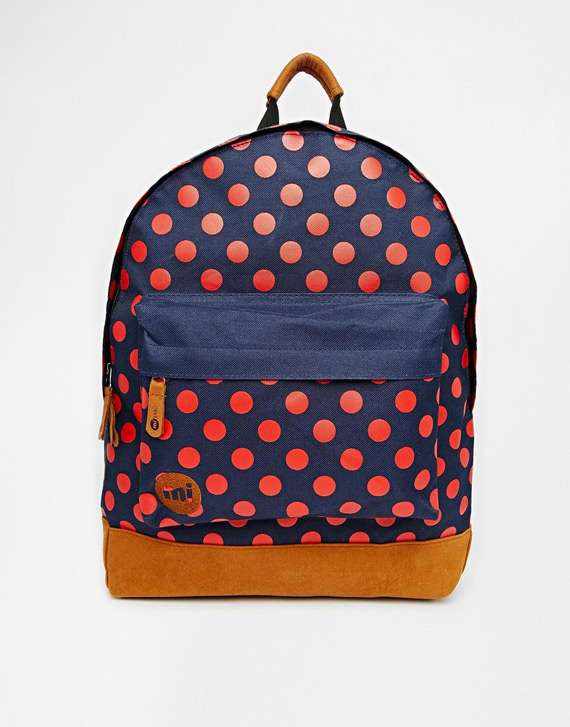 Shop Polka Dot Housewares