Everyday, I scour a long list of my favorite sites and pin all the awesome things to my Pinterest Boards. (Follow me on Pinterest – user: PinkghostFL) I stumble on some pretty cool stuff but not all of it makes it to the blog. So in an effort to bring some more of my Pinterest finds to Cool Gifting I decided to start a new feature: Wednesday Wishlists. Essentially, this feature will have the items I have loaded in my shopping carts during my daily internet window shopping. I hope you find great gift ideas for others and yourself in these posts :)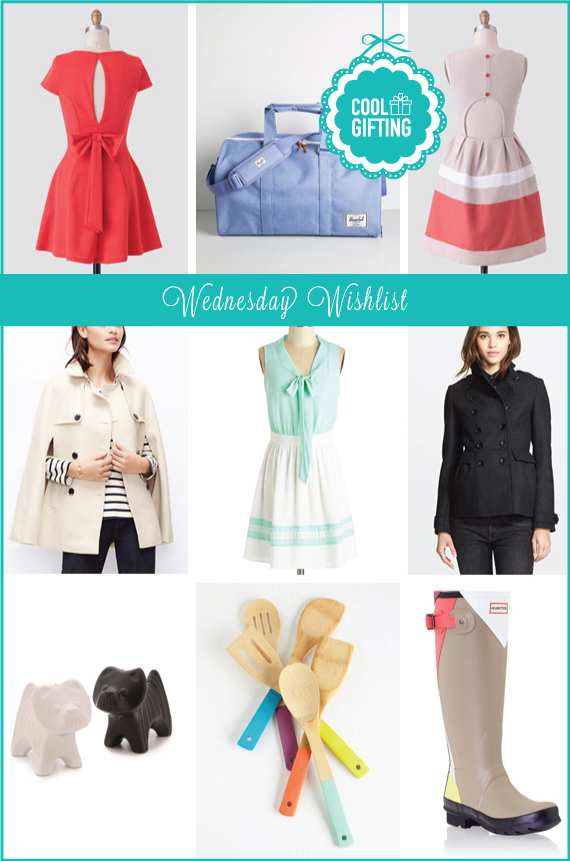 This dress made it into my shopping cart once I saw the back. I always fall for dresses that have cutouts in the back. My first dress with a cutout back had a square cutout and it was made by Vans. Ever since, I always check out the backs of dresses for a unique cutout. When I saw the cute circular cutout in this dress, I knew I had to have it. It's a lower cutout that allows you to wear a bra without showing your bra strap. Aside from the nice cutout, what sold me were those coral buttons down the back. What a nice touch! Finally, the color combination of beige, dark coral and white feels a little like neapolitan ice cream. Sweet!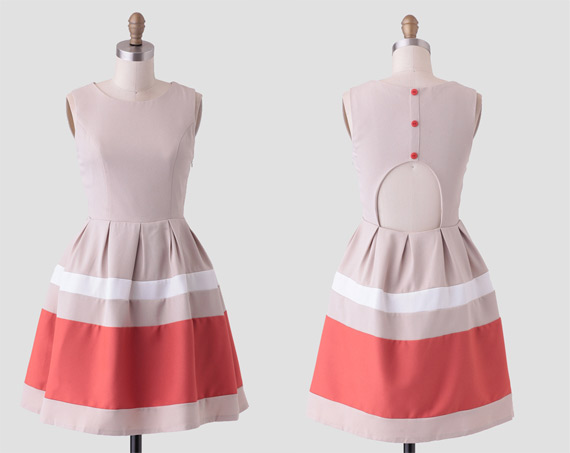 You're going to think I only wear cutout back dresses but this one caught my eye because of the bow in the back. The long bow in the back falls so delicately, I haven't seen many dresses like this. It seems similar to the dresses that bring a strap for you to tie a bow in the back; but it's not. You'll never be able to tie a knot and have it look as adorable as this bow. Other details that sold me on this dress are the color and the silhouette. I like wearing bright red colors and A-line dresses. Add all those things up and you can be sure you will feel fantastic when you wear this dress.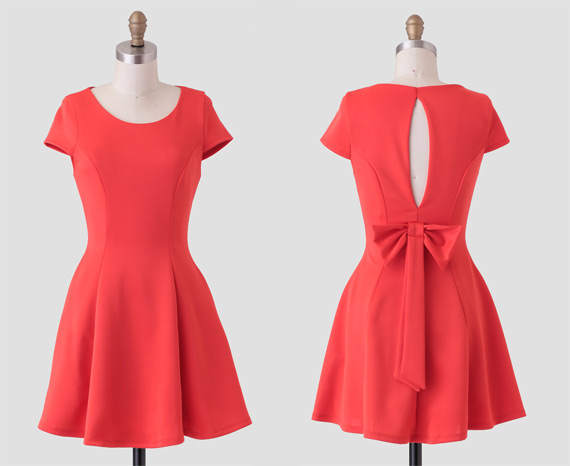 This dress is very summery. It looks light and comfortable while fashionable. The mint and white combination is one of my favorite combinations to wear during summer. I always feel like I am on vacation when I wear this color palette. The pussy bow in the front gives it a librarian/vintage feel that would go with some oxfords.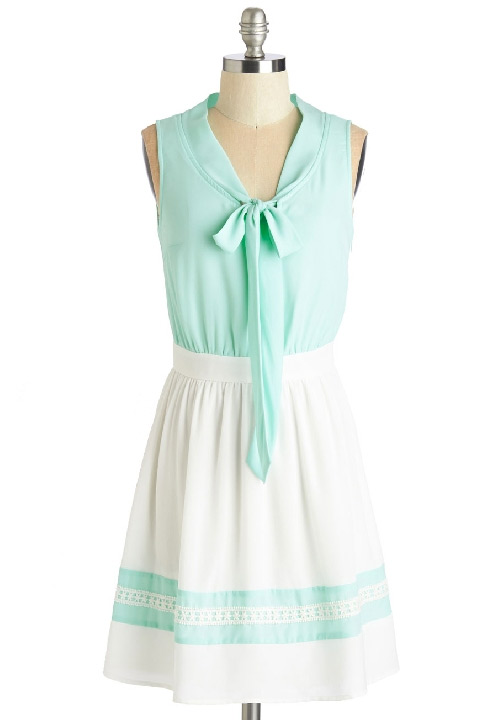 This is the most adorable tench cape I have ever seen! Its classic beige color will go with any outfit. It's perfect for upcoming spring showers and transitioning from the chilly winter into spring.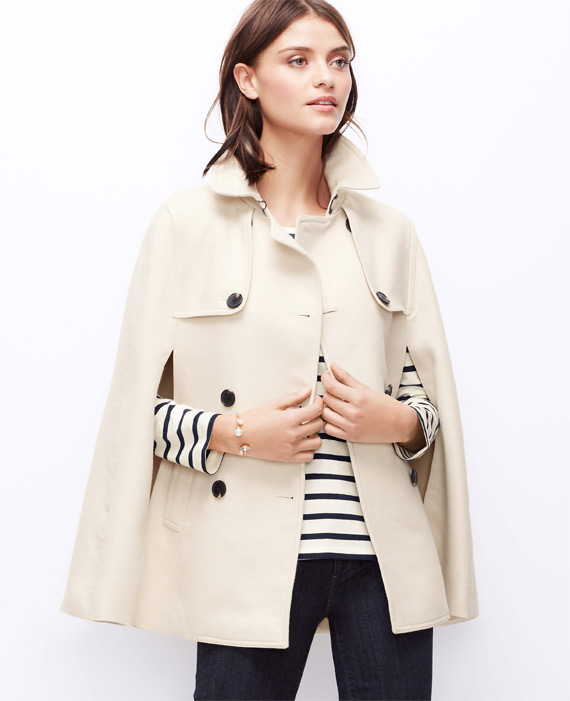 Burberry always makes the classiest coats and outerwear. They look sturdy and fit like a glove or a very flattering coat. This coat has epaulettes and double rows of buttons giving it a military look. I have always liked how epaulettes look on shirts and coats for guys and girls. The military look is cool as long as you don't go full camo. Camouflage is hard to pull off. Nonetheless, this coat is solid black and would dress up any outfit on a cold day.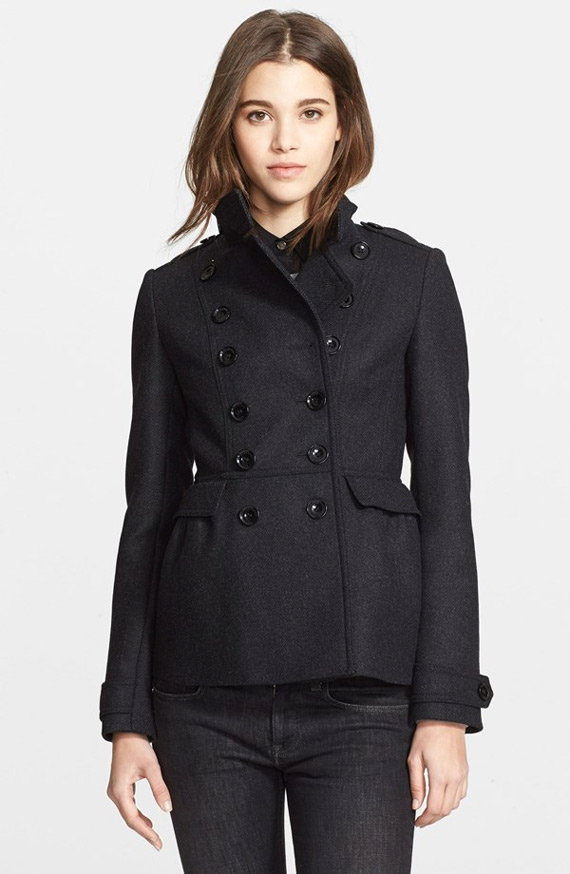 This bag has a shoes compartment! Do I even have to say anything else? Forget wrapping your shoes in plastic bags because ew, you don't know what you have stepped on. You don't want those dirty soles touching your beautiful clean clothes. Shoes are such a pain to pack, they always take up too much space. Shoe space conservation is a real issue and we always have to leave behind at least one pair of shoes we would rather have taken on the trip. Not anymore, this bag has an allotted space for shoes so fill that compartment to your heart's content. Plus, it's a cute looking bag. Win/Win!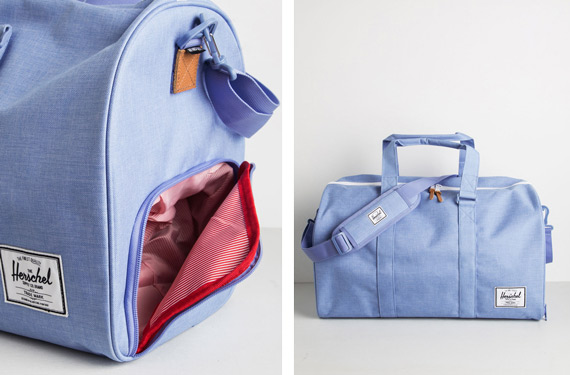 Color dipped things are all the rage and I can see why. They add a little radiance to their regular monotonous purpose. Take these serving utensils. Serving dinner just got a little more brilliant.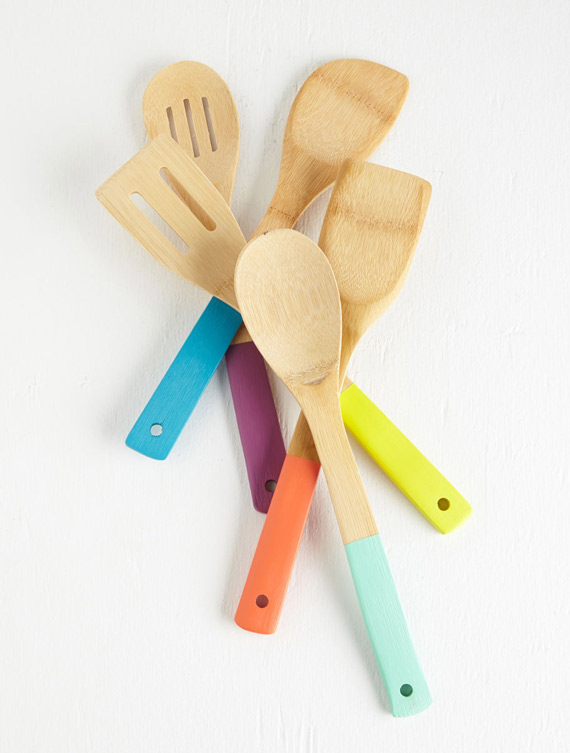 I am partial to these Terrier salt and pepper shakers because of my little yorkie, Pancho. So I ask all the non-terrier owners out there: Are these as adorable as I think they are? Please let me know in the comments.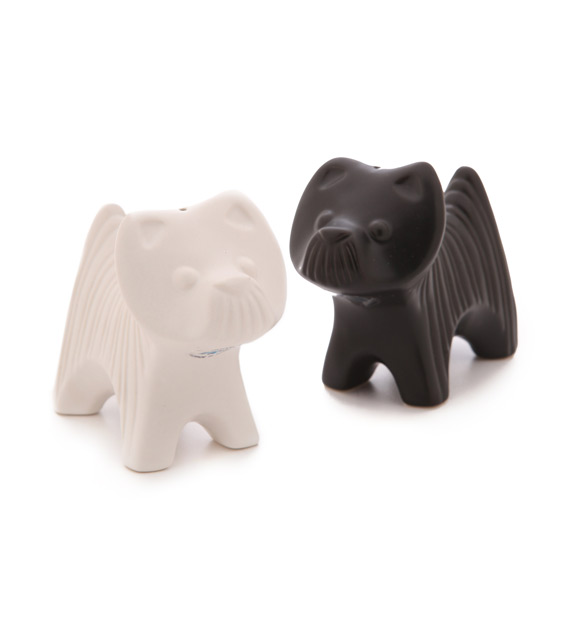 Finally, these geometric pattern rain boots by Hunter are gorgeous. They are the modern rain boot. Colorful wellies are pretty awesome. It is a good idea to have rain boots with the rainy season coming up; especially, chic rain boots that don't make you compromise fashion for practicality and comfort.