I found a new online store to add to my daily window shopping, Pixie Market. They have the cutest dresses and accessories. What I like about this store is the apparel they carry is trendy, yet it has a unique style. I haven't seen the clothes they carry in other sites, which is exciting. After a while, I start to see the same dresses in several stores. I'm happy the brands have been picked up by many retailers; but when I'm trying to find unique things to share with you it gets tiresome seeing the same garments in every site. Pixie Market is a refreshing change to the constant repeats. If you want to wear something unique and lessen the odds of wearing the same outfit as someone else at a gathering, check out Pixie Market. I put together my current favorites from their site.
This dress reminds me of the traditional pinstriped dressed of the early 1900s; but with a modern sexy twist. You know, that era where women wore adorable little blazer jackets over long skirts and accessorized with parasols during their strolls around the park. This fashionable mini dress caught my eye because of the adorable white cuffs at the sleeves and the matching collar. It also has a cinched waist for a flattering look. Wear this dress if you are going for a classic beauty look.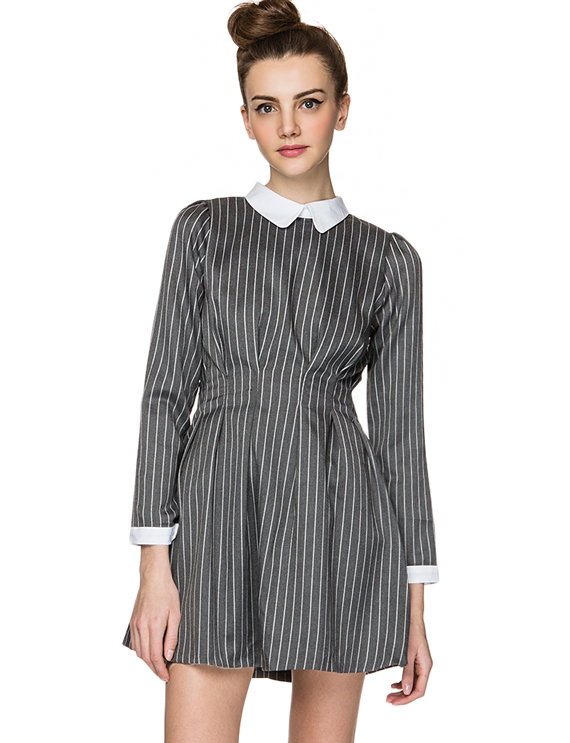 This navy mini dress has classy, bell, 3/4 sleeves that taper at the cuff giving it a 60s modish style. You are sure to look fabulous in this fit and flare silhouette.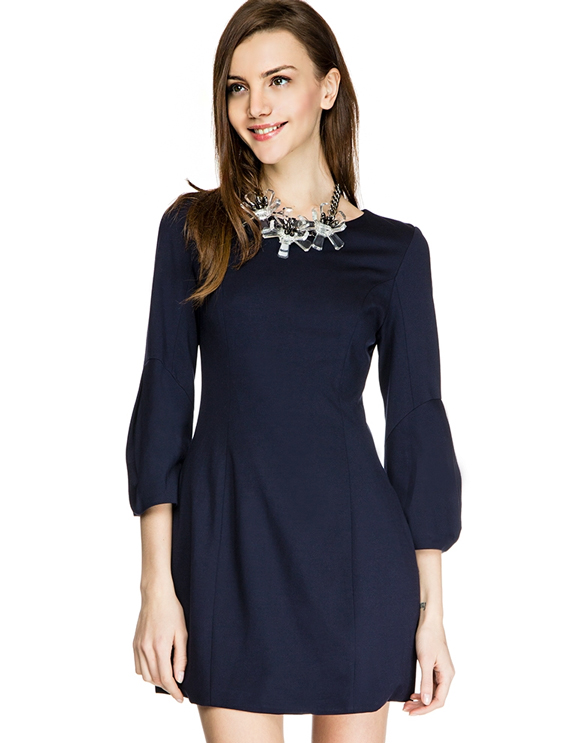 This trendy dress adds a sheer top to the current shirt dress craze. Pair this gingham dress with black or white heels for a hot summer outfit.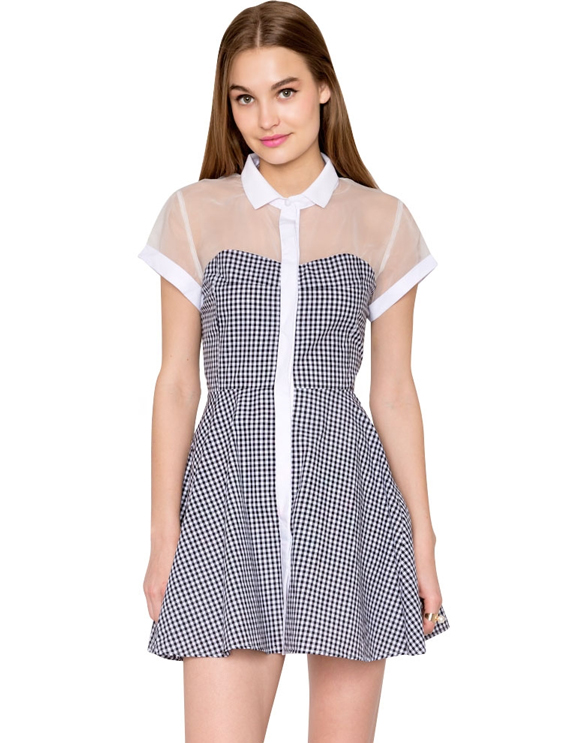 This little black dress is also reminiscent of the 1900s ruffle collared dresses. It feels like they chopped off the long skirt to modernize it, threw in a charming bunny handbag, and added a polka dot headband for a chic ensemble. Being a huge bunny fan, I love this outfit!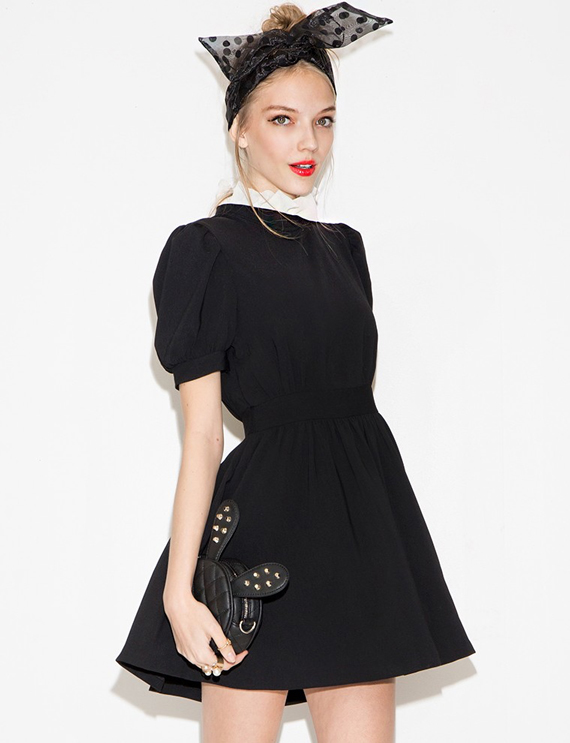 Do you love unicorns? Yes! Do you love clutch handbags? Well, I love how they look but they are a pain to carry around all night. Nonetheless, I do, I do love clutches. This unicorn clutch mixes these two amazing concepts into a guaranteed conversation piece. Fill up your pony with all your essentials and take him everywhere you go. I don't know why I assumed it's a he; but I also named him Shadow.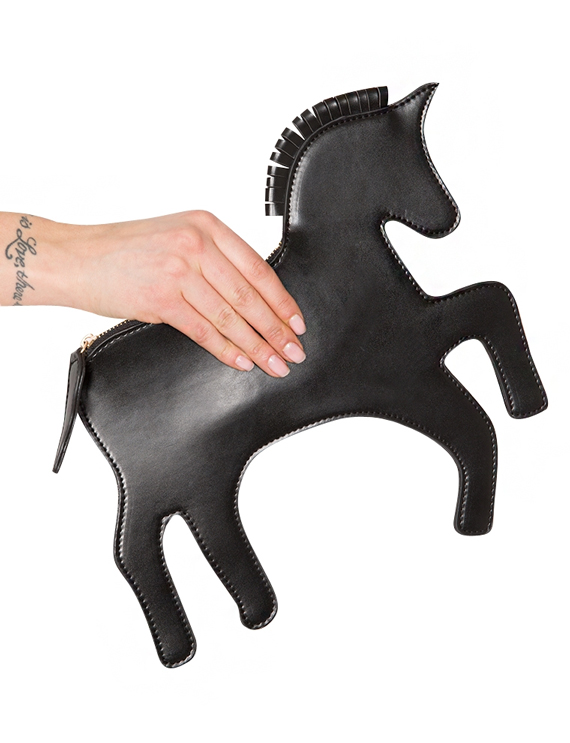 This dress has a sweater top with a pinstriped bodice. You don't have to be cold to look fashionable. This dress gives you the comfort of a soft sweater and the stylish look of a mini dress. The pinstriped mini dress has a belted look with a tulip skirt.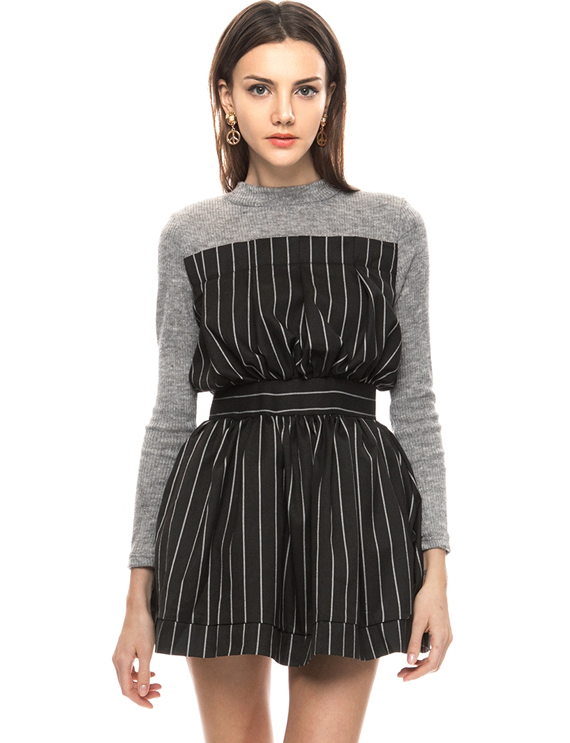 Another navy modish dress made it to the list. This shift dress has relaxed long sleeves with ruffled cuffs and matching collar. Complete the look with mary jane shoes, cat eye make up and a head band.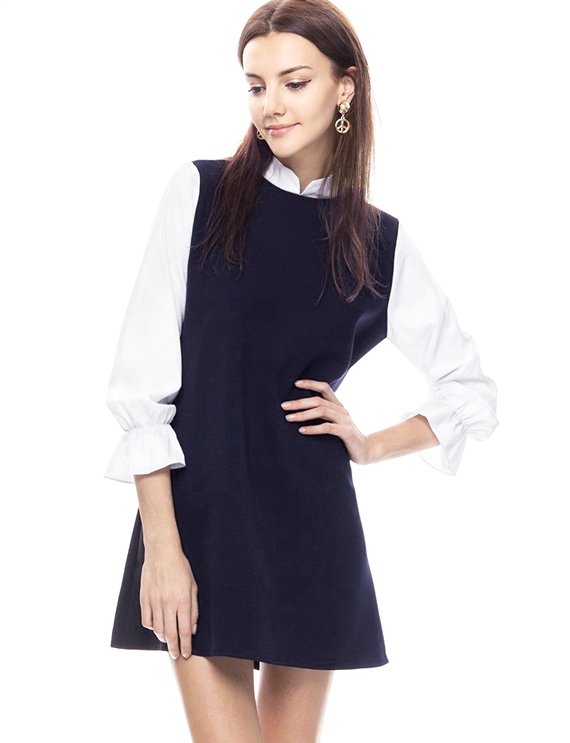 The Nadya Little Black Cape Dress was produced by Pixie Market. They did a wonderful job combining the classic sheath mini dress with the latest cape fashion. The cape drapes the back of the dress and shoulders. This yet another example of not having to be cold for the sake of fashion. As I always say, "Comfort first." :)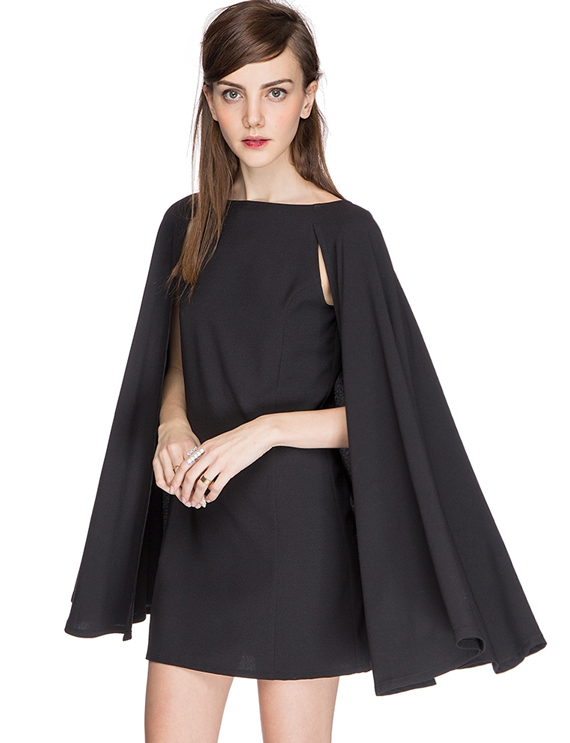 The Shadow cat clutch includes a detachable wristlet making it more convenient to take on a night on the town. The kitten face and protruding ear detail make this charming clutch a must have.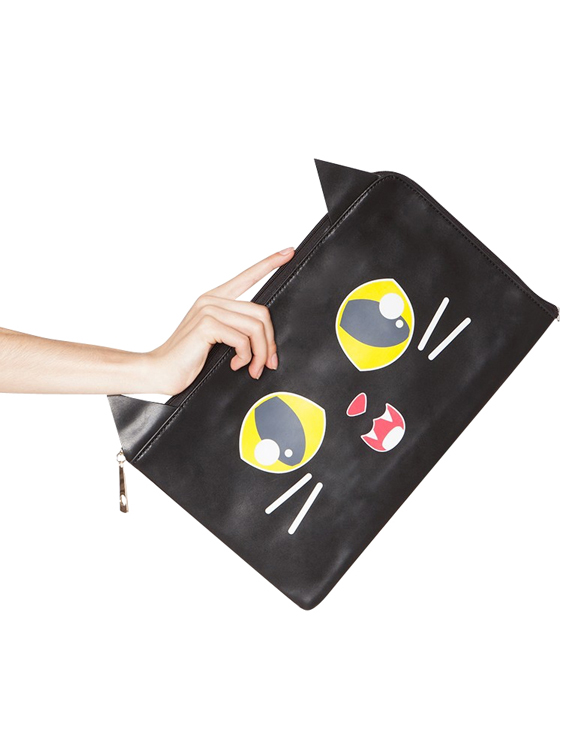 I have always had a thing for pinafore dresses. Maybe it's the fact that you can combine them with sweaters and shirts that draws me to them. I'm not sure. All I know is this leather overall look pinafore dress is delightful. You can wear with long sleeved sweaters during the winter and short sleeved tees in the summer.