I must admit, I am the kind of tourist that wears sneakers around town. Come on, I'm there to take in all of the newness, not walk around all day in blistering feet. I remember when I had recently moved to New York City being told by the locals that they could spot me a mile away with my sneakers. It was a mortal sin in the fashion world but I stuck to my guns. I said and continue to say, "Comfort first." I held on so long that the fashion world has come around and I'm grateful it happened during my lifetime. Fashionable sneakers are all the rage with designer brands releasing their own take on the designer sneaker including Valentino, Jimmy Choo, Gucci, Burberry, Marc Jacobs, Michael Kors, and the list goes on. This post will be featuring stylish affordable sneakers. If you are in the market for designer sneakers in the $300s, $500s or $1000s head on over to NET-A-PORTER and search for sneakers.
I first started noticing beautiful sneakers when I stumbled upon J.Crew's collaborations with New Balance and Nike. They created beautiful sneakers using the original sneaker styles; but using fashionable new colors.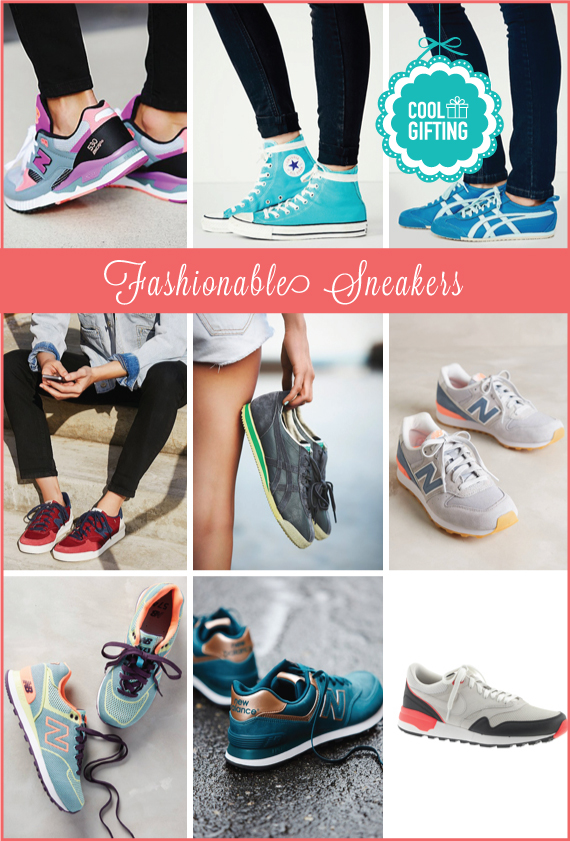 The New Balance 530 uses different materials including leather, suede, and mesh. This running shoe has a brilliant combination of black, pinks, and purples. You can definitely pair these shoes with black pants and feel confident of your comfy chic outfit.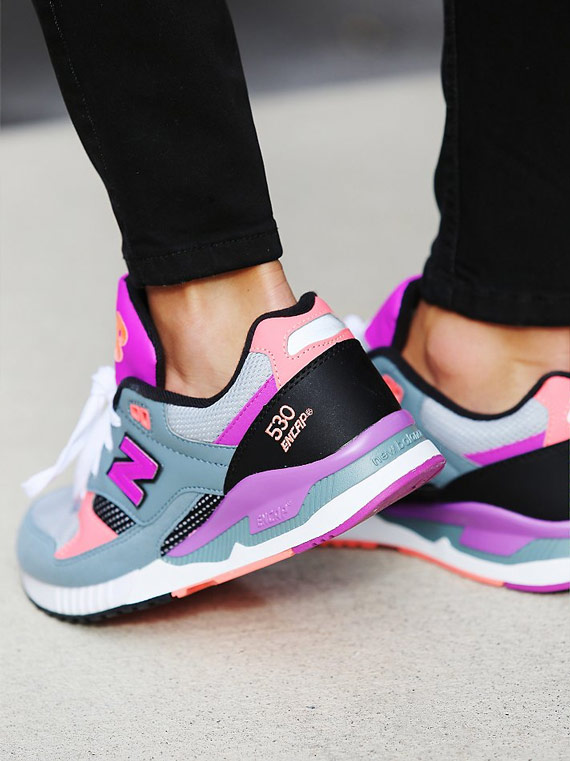 It used to be that you had to be a rocker or some kind of artist to sport Converse. Now anyone can wear them with any kind of outfit. They are available in so many fantastic colors that you will find a pair that matches your look for sure. I love bright colors so I am in love with these brilliant, mediterranean aqua hi-tops.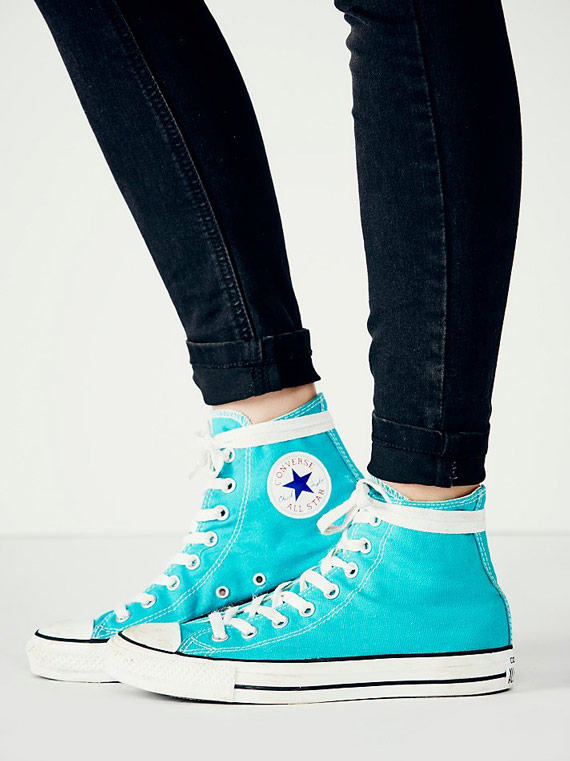 These running shoes by Onitsuka Tiger by Asics have a round toe, slim fit, and retro look. These fresh kicks are made of leather with suede accents. I also like the design of the contrast stripes.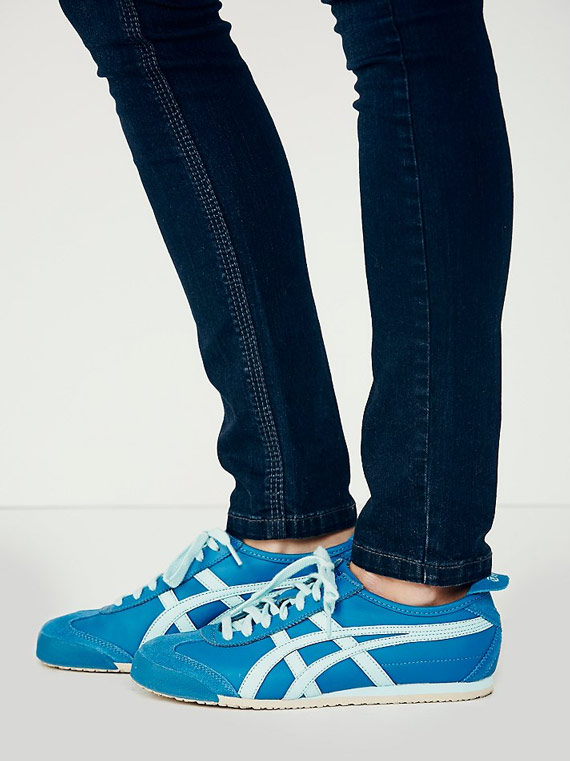 These seventies inspired gray on gray sneakers are fabulous. With green details on their rubber sole, these shoes have just the right amount of color. Gray shoes match pretty much everything. Wear these shoes to go running or out on the town.
I owned a similar pair of gray on gray New Balance sneakers back in 2001. They were missing the cute, neon orange accent on the sole; but I walked them into smithereens. I loved those shoes. It looks like it is time to buy their newer and better descendant.
These low top New Balance trainers are made of suede and canvas. Its wine red and navy contrasting colors give it a nautical look.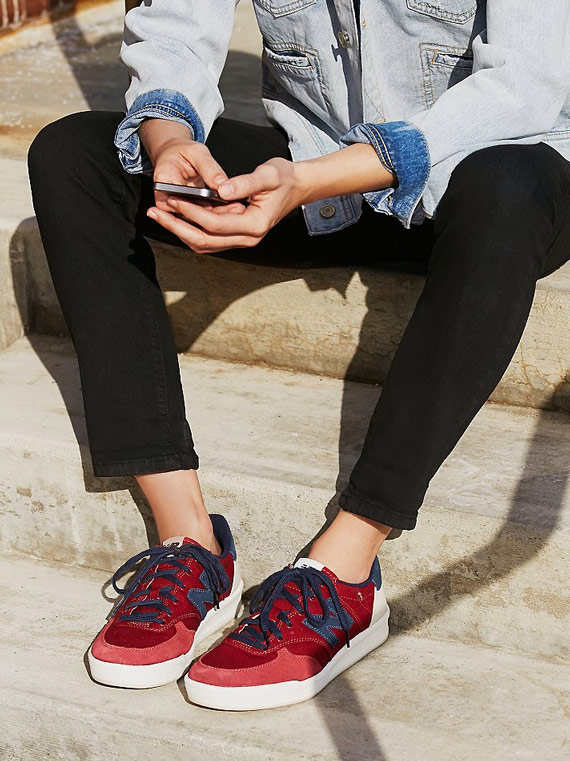 I have never seen this color combination before in a pair of running shoes. The copper accents complement the turquoise base beautifully. Wear these extra padded shoes with metallic trim on your next adventure.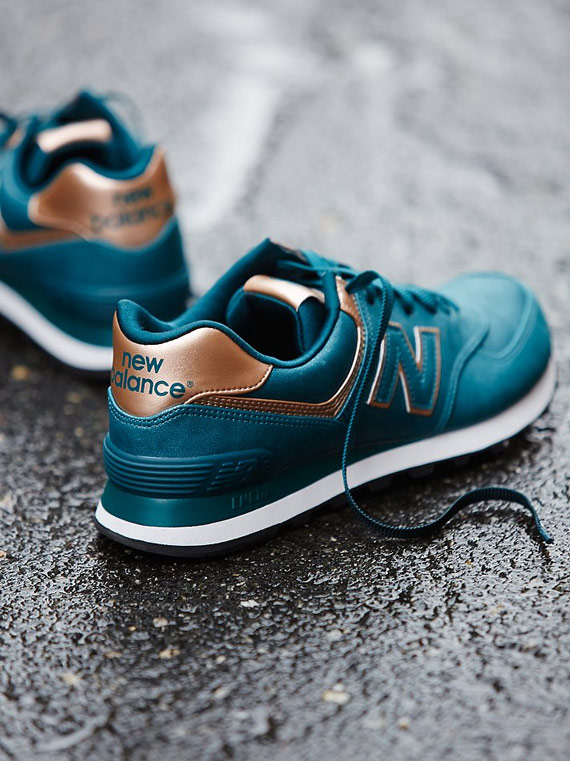 These shoes have a fashionably futuristic look. The mesh and variety of colors blend well together giving it an other worldly look. It feels like if you are wearing those shoes your near future involves galaxy related things -in a very good way. These might be harder to pair but they will definitely catch your eye. I love how the purple laces match the soles.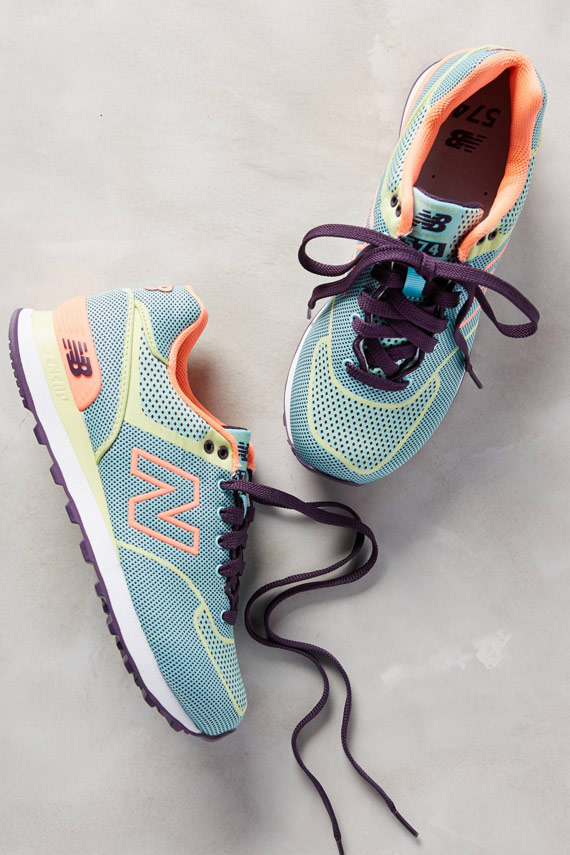 Nike has brought their 1980s Nike Air Odyssey sneakers back. It is available at J.Crew in cream with dark gray contrasting panels and neon pink highlights. I have a weakness for cream shoes because they go with any ensemble and keeps it classy.