For today's Wednesday Wishlist, I have some really cute clothes, animal inspired goodies and structured satchels. I have such an enormous collection of dresses that I want to feature in this and upcoming Wednesday Wishlist features; but I decided to mix them up with other garments. I want to avoid sharing with you the same mistake I made with my closet. I have too many dresses and too few tops and bottoms to change it up a bit. Don't get me wrong, I love wearing dresses. They are comfortable and make me feel fancy without much effort. However, it's harder to change things up with dresses. Mixing and matching tops with skirts, pants, and shorts give you more flexibility with your collection of clothes. You can wear the same top with different bottoms for completely different looks without looking like you're wearing a uniform. To get that unique wardrobe effect from dresses you need to buy many, many, many dresses. Of course, wearing sweaters with dresses and changing the accessories, such as tights, do add some variety; but not as much as separates. Still, I am addicted to dresses and I will continue to add to my stockpile. Nonetheless, I am making a conscious effort to add more top and bottom options to my closet. So with my rant out of the way, let's get started :)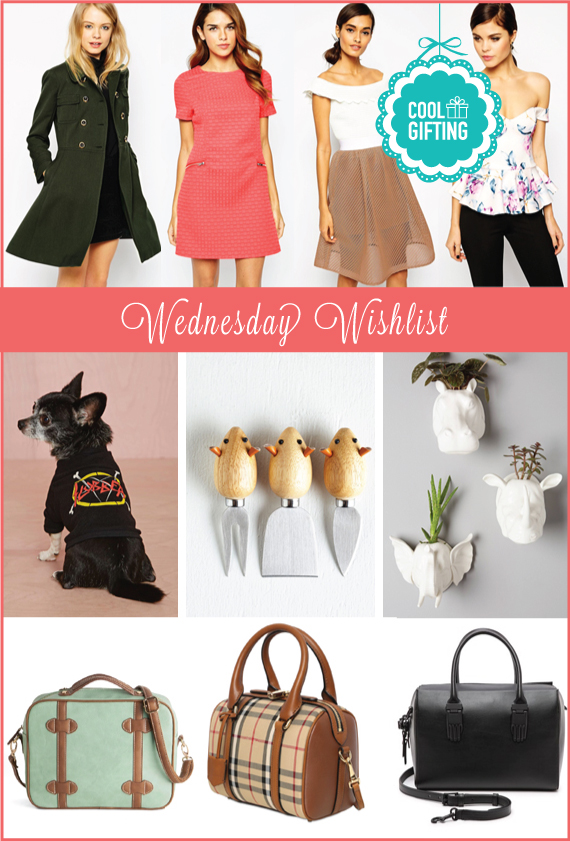 Shop The Wishlist

This coat's fit and flare silhouette makes it look like a dress. It has a strong military look with the double row of buttons and camo-ish green. If you decide to wear it over a dress, it will be like you're wearing a dress within a dress. That sounds like a fantastic idea for a dress junkie like me :) It also looks like it is made of thick material that will actually keep you warm. I have coats that have thin lining and are pretty much just decorative.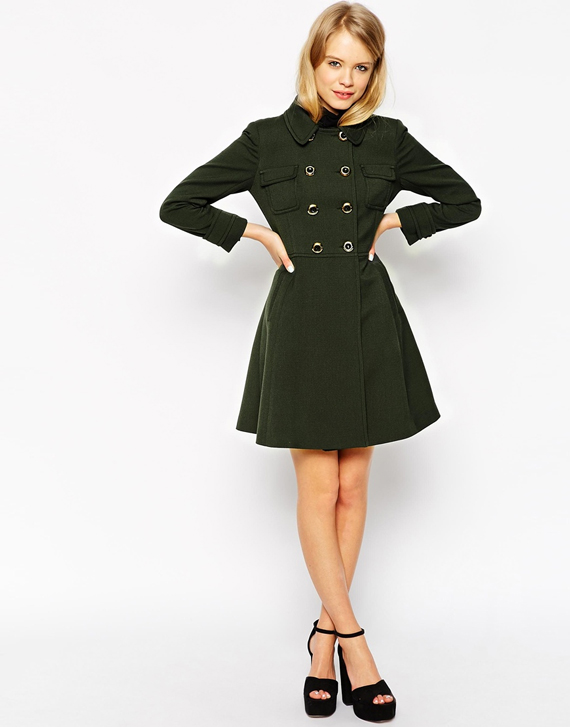 This dress has a modern take on the 60s mod vibe. Its thick jacquard texture even gives it a 60s pattern look. Wear it with big hair, a headband and big sunglasses.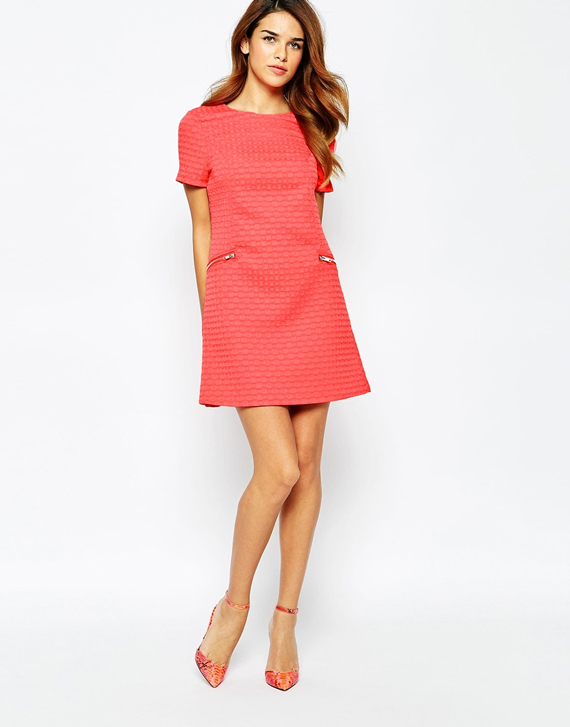 There's a big trend of see through fabric going on. The skirt of this dress fits the current trend. You can see a mini skirt through the midi length outer layer. Combine that look with the white bardot neckline and you have this sweet little dress. Also, check out the adorable pennant detail on the collar.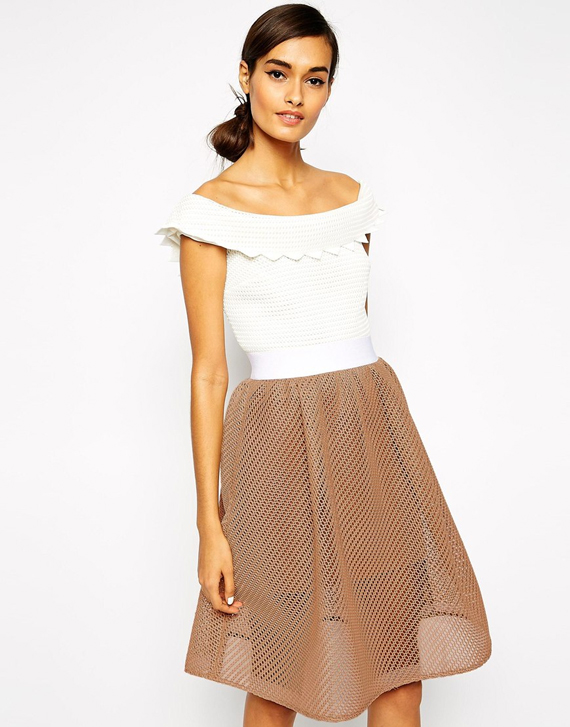 This top has such a beautifully delicate look. Its off shoulder and bardot neckline show off lots of skin. It would be the perfect piece to wear to an outdoor event this summer.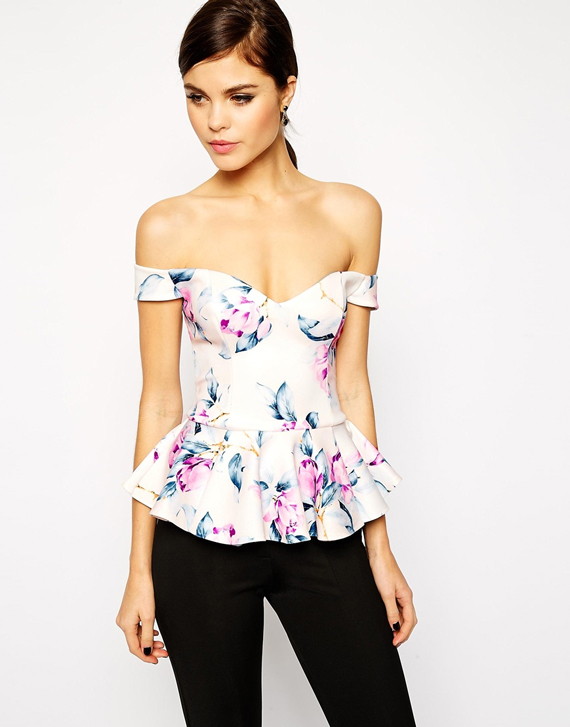 If you have a hardcore metal pup, this is the doggy tee for you. A puppy take on the metal band Slayer's logo, this tee spells out "SLOBBER" instead of SLAYER. It also replaces the inner star lines of the incomplete pentagram with bones. Show the world how tough your doggie really is or simply its taste in music.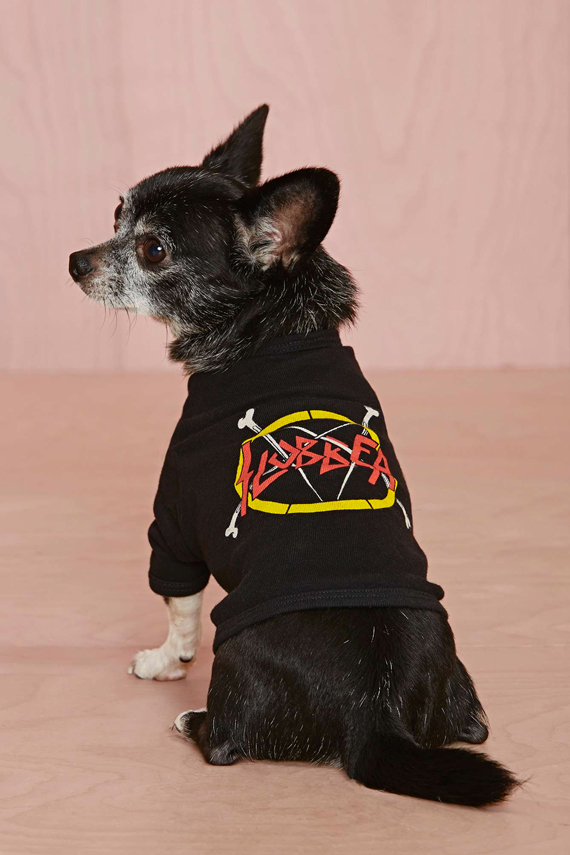 This mouse cheese knife set is the most ridiculously cute thing I have ever seen! My heart exploded when I stumbled upon them. They are now making their way to me, so that I can have a poker night and put a mice cheese plate out. That's what life is about. Having parties so you can show off you kawaii kitchen/serveware goodies. Is it not?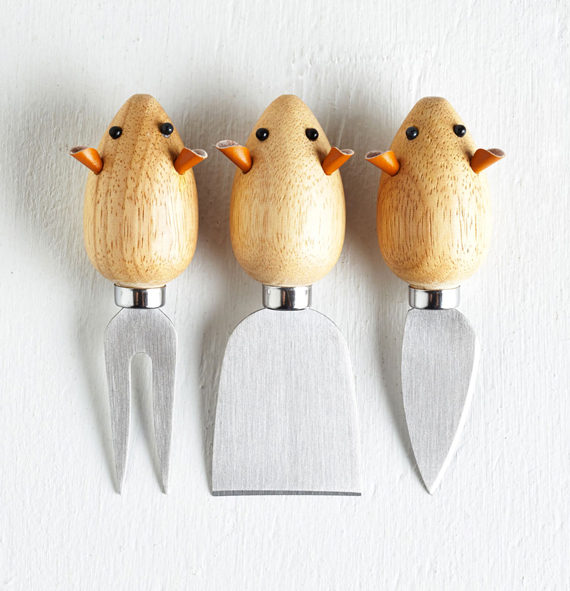 I am an animal lover. So, naturally, I like most things shaped like animals or that have animal illustrations on it. A case in point, these animal wall planters. Vertical Gardens are all the rage. How about you mix this trend with your love for animals and have a safari vertical garden?! I am so excited about the idea. An entire wall of ceramic animal heads growing different plants. It would look gorgeous. However, if you don't have an entire wall to dedicate to this project. You can buy these cute hand painted animal planters instead.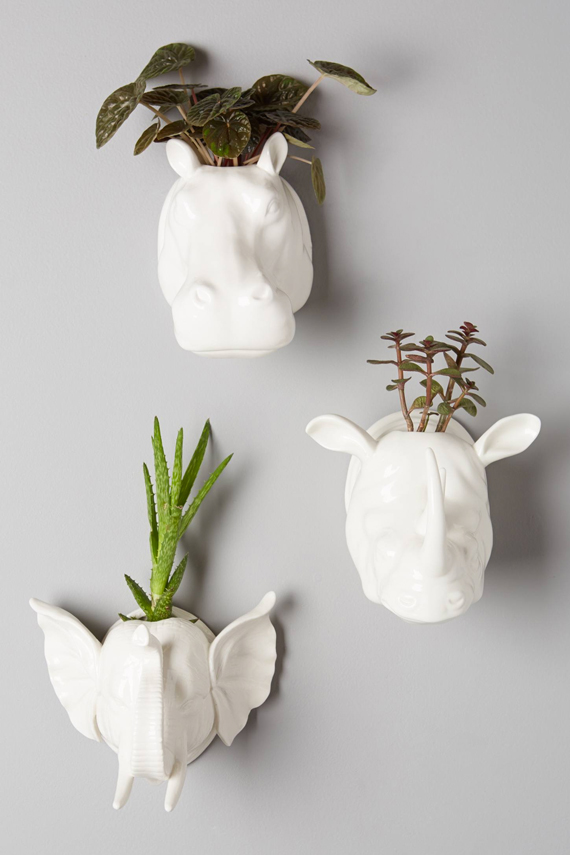 You know I love the color mint! (Well, if you've been a reader more than a week, you have noticed I share many mint products.) When I saw this chubby, square, faux leather bag in mint I lost my mind. It has the most charming brown accents, handle and strap. I would use it as a handbag, lunchbox, make up bag or travel toiletry bag. I can never have enough darling little bags.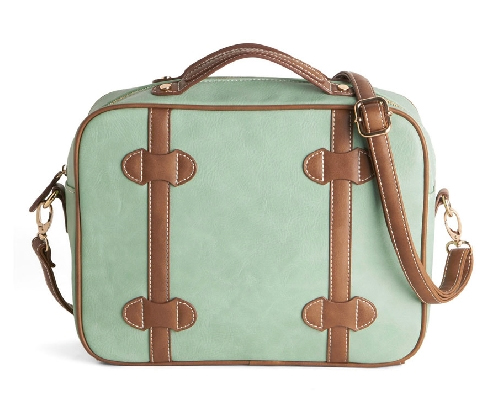 This bag is made by Burberry. Hence, its expensive price. You can't escape the big price tag on designer bags but you can dream of owning them. What do I like about this bag? I like the classic burberry pattern, the chubby satchel structured design, the little tag that hangs from the handles, the handles are nice and the little lock accent on the zipper. I pretty much like every single thing about this handbag.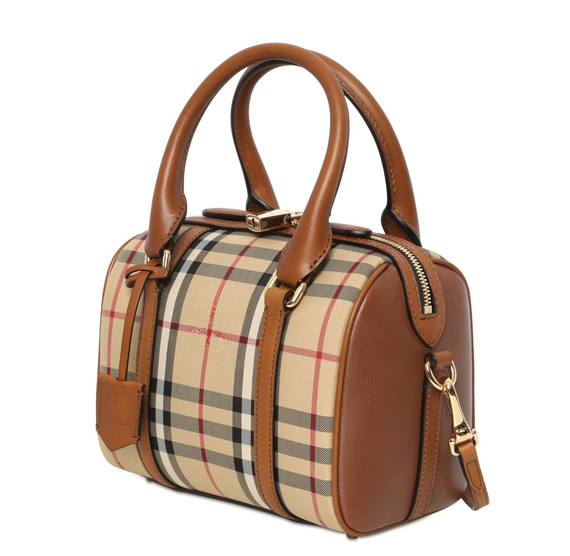 This is another designer bag that made it on the list. It's not as expensive as the Burberry bag above but it's still up there. It made it on the list for the same reasons as the bag above: the chubby, structured, mini duffle design; its hand accents; and its black so it goes with almost everything.