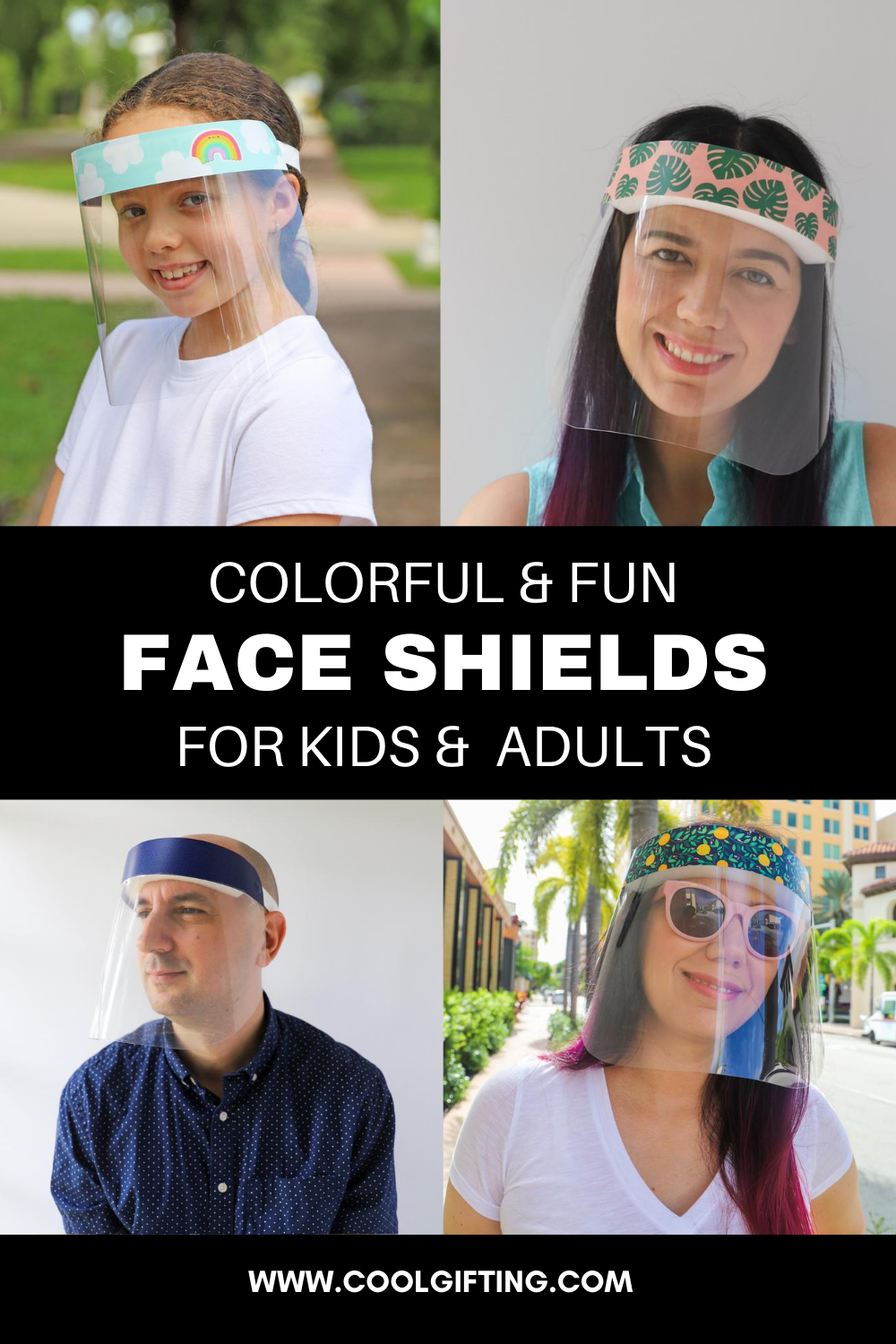 Wearing masks and face shields in our daily life doesn't have to be boring. Showcase your style and personality with colorful face shields from Coral Gables Love. Paola & Andrea are the creative sister duo behind these fun face shield designs.
Paola founded the blog Coral Gables Love and Andrea runs her graphic design agency Vintage Unicorn. The two of them launched their online store in June and their unique face shields are in demand. The two sisters add that small business touch to every order with handlettered notes and stickers. If you like to shop local, support women-owned, and buy at small family businesses make sure to buy your face shields at coralgableslove.com/shop.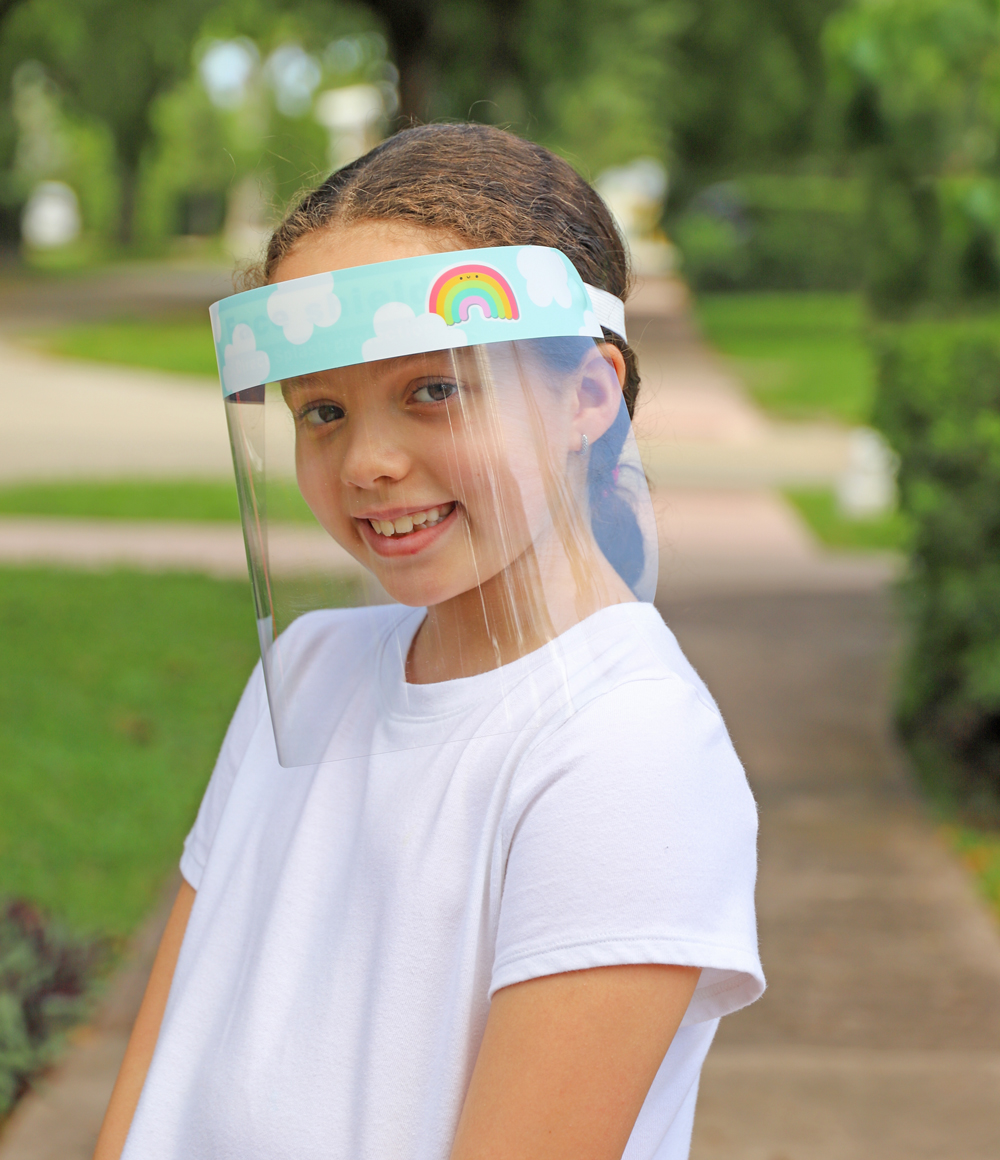 These adorable face shields have cute and whimsical designs for both children and adults. You'll find Paola & Andrea's favorite things from rainbows to fruity patterns on their face shields with an affordable price of $11.95.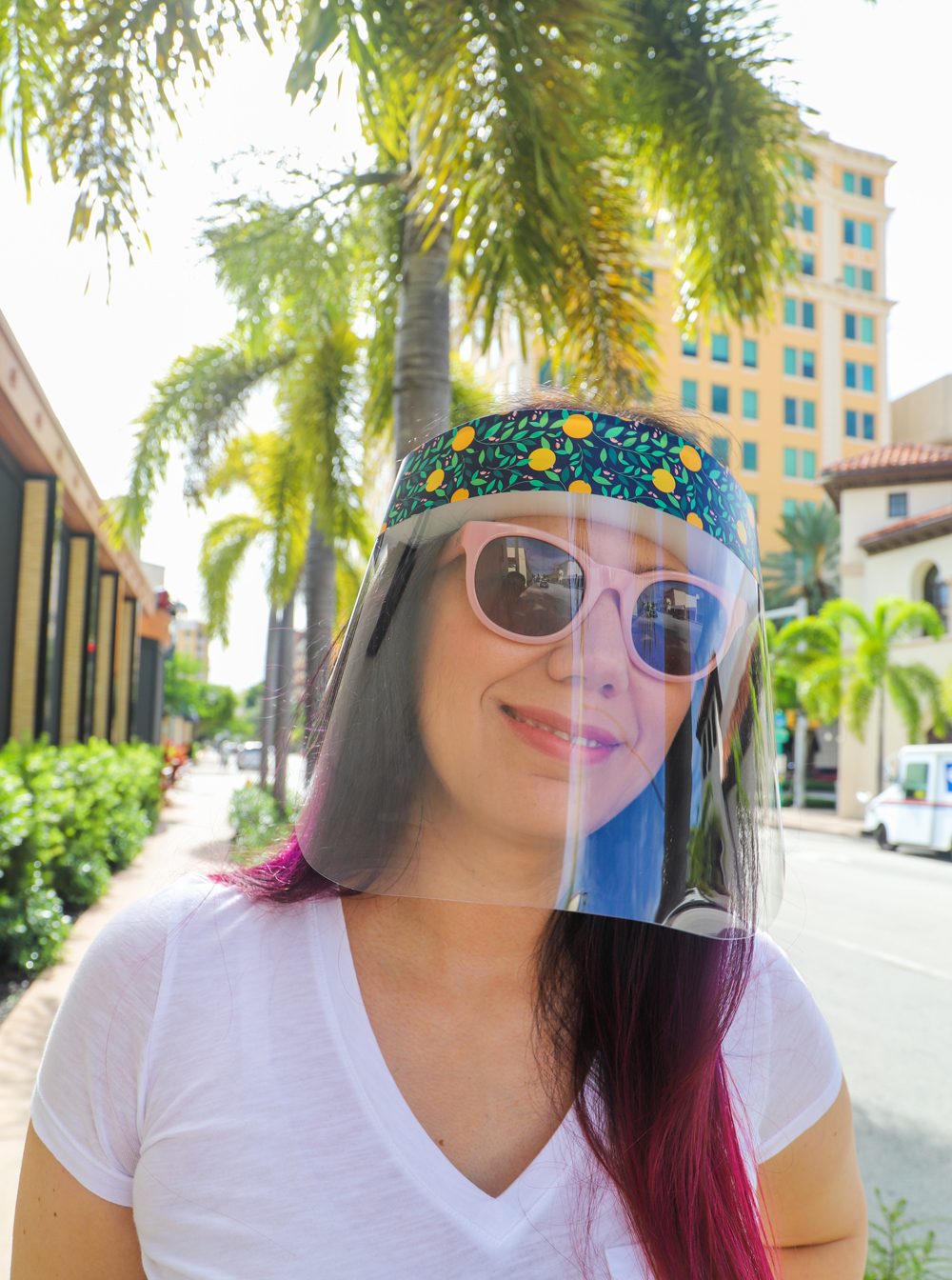 There are many options for face shields out there. The great thing about Coral Gables Love Face Shields is they are comfortable to wear and you can wear them with your glasses! Also, each shield has a comfortable soft sponge and elastic that makes you almost forget you're wearing an additional layer over your face mask.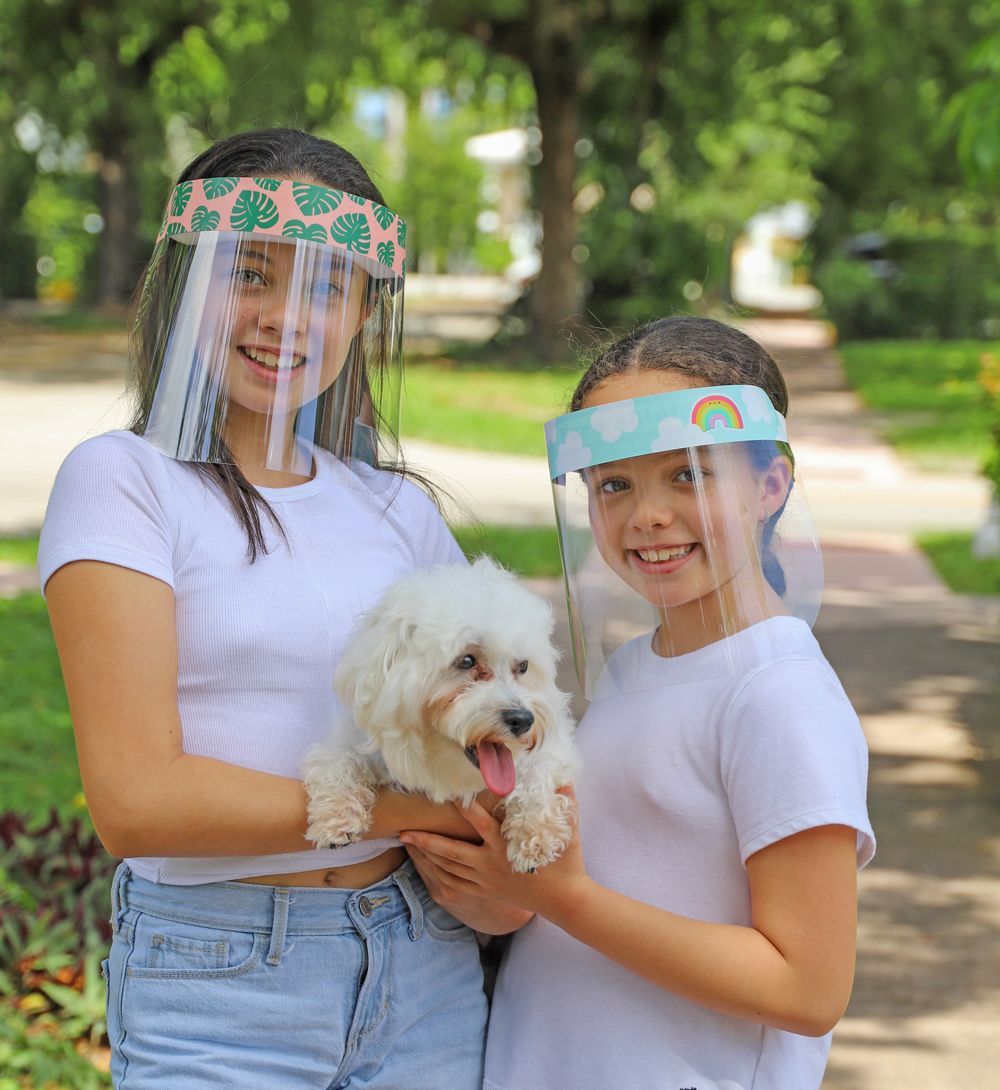 Keeping kids safe with colorful and fun face shields is a win-win. You protect their eyes, nose and mouth with cute designs that they love, making it easier for them to wear it. If they love their shield because they love the design, they will love to wear it too.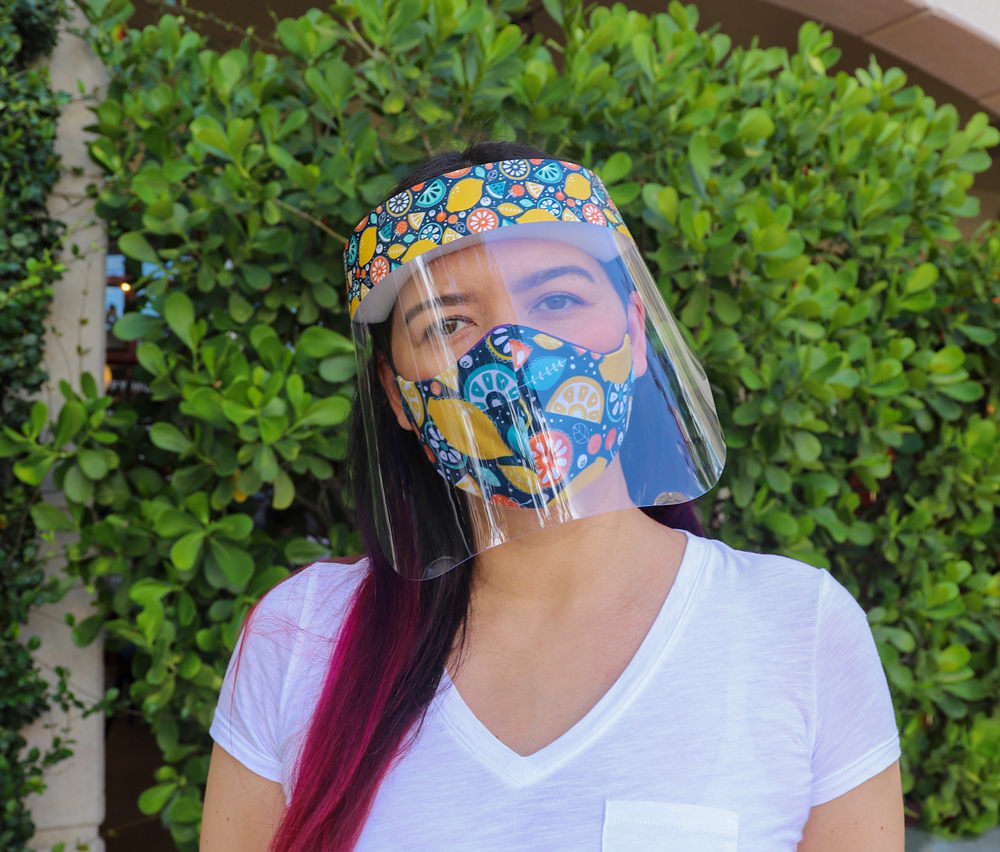 If you like to coordinate your outfits, you will love wearing a matching face shield and face mask. How cute is this? Coral Gables Love also sells matching face masks for their best-selling designs and you can buy them both via their online shop at coralgableslove.com/shop. This is fantastic because health experts recommend wearing a face shield over your face mask. You can follow the latest safety guidelines in style.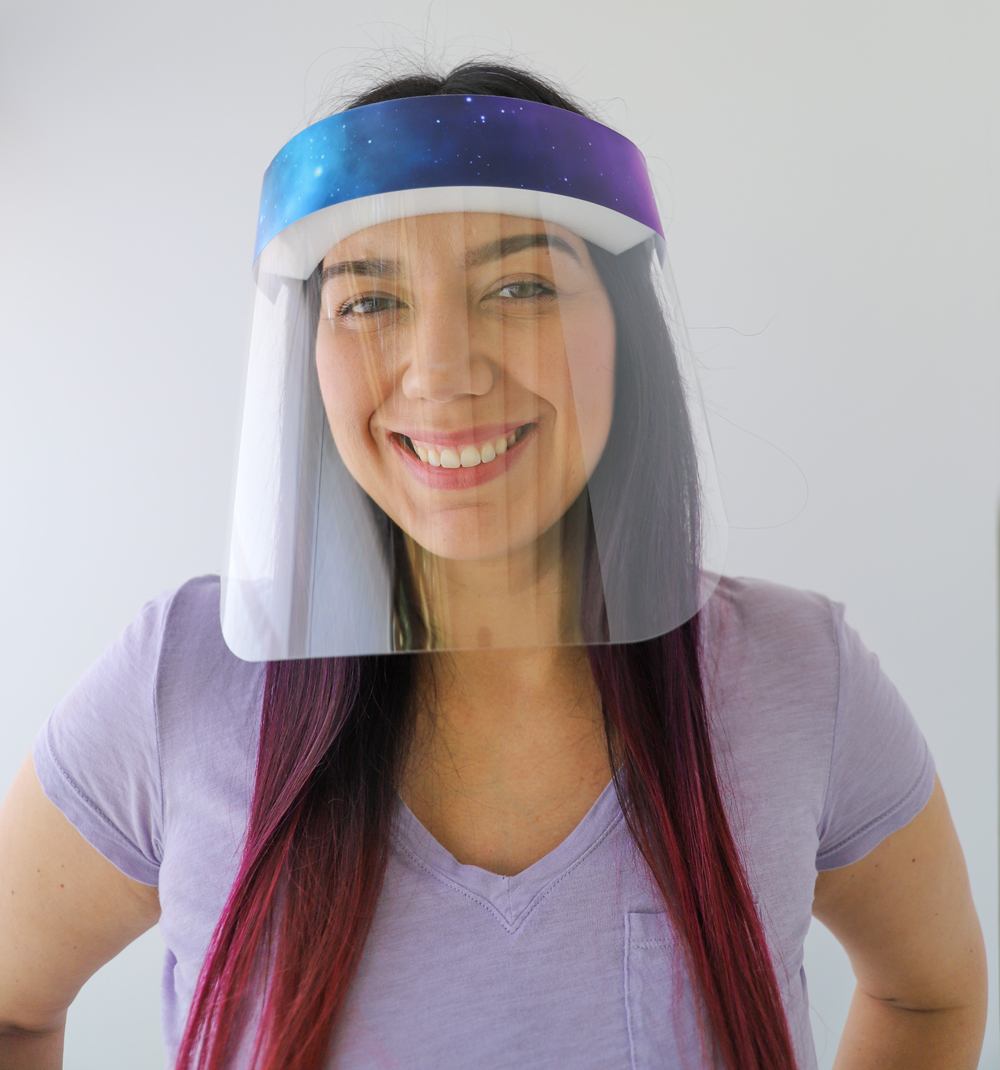 This galaxy face shield is the perfect gift for anyone who loves Star Wars, space, astrology, astronomy, NASA, and anything outer space. Andrea & Paola say these are purchased often as gifts and are shipped directly to the recipient.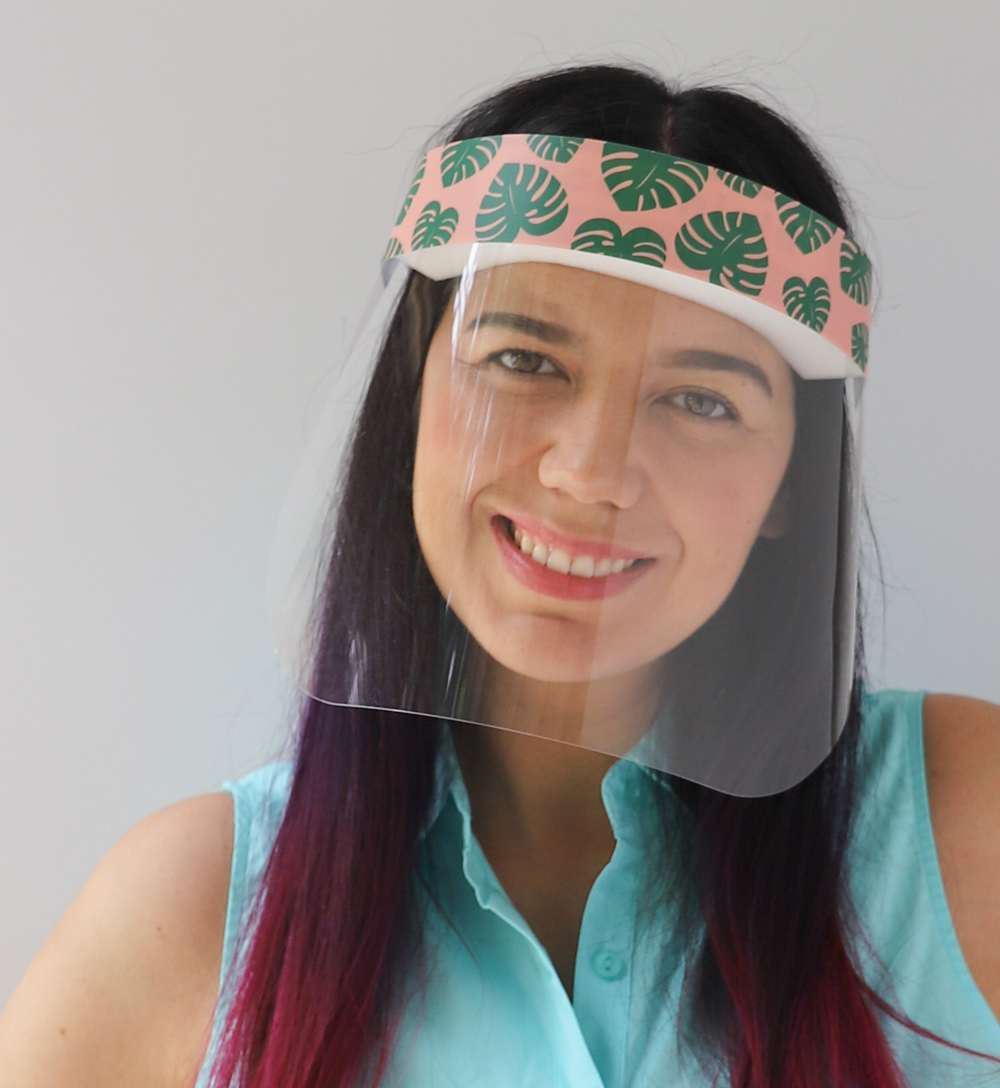 The Monstera Face Shield is the perfect gift for the person growing a jungle in their home. If they have plant babies, they will love this monstera face shield. It's the perfect way to show the world their love for plants while staying safe.
Show You Care By Gifting A Face Shield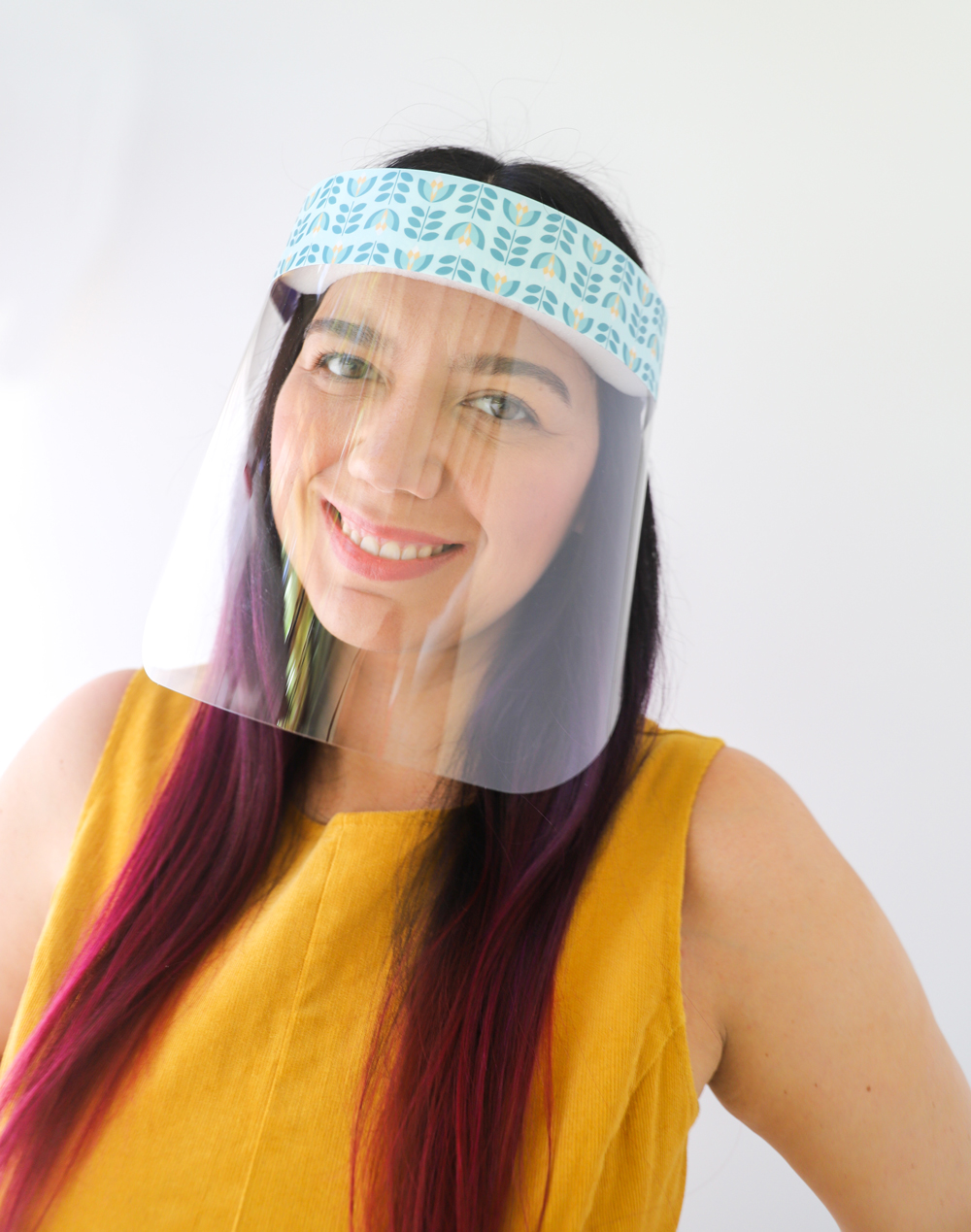 Face shields are popular gifts right now because it's the perfect way to show you care about someone. You don't have to wait for it to be their birthday. You can send anyone a face shield at any time. They will know you're thinking about them and that you care about their safety.
Gifting Face Shields For Those at High Risk of Covid-19
If you know anyone who is at high risk of Covid-19 because they are an older adult or have an underlying medical condition, send them a face shield as a gift. Protect your loved ones with the gift of safety. Make sure to tell them to wear the face shield over their mask. The face shield does not replace the need for a face mask.
Gifting Face Shields For Those Who Have Face-to-Face Customer Interactions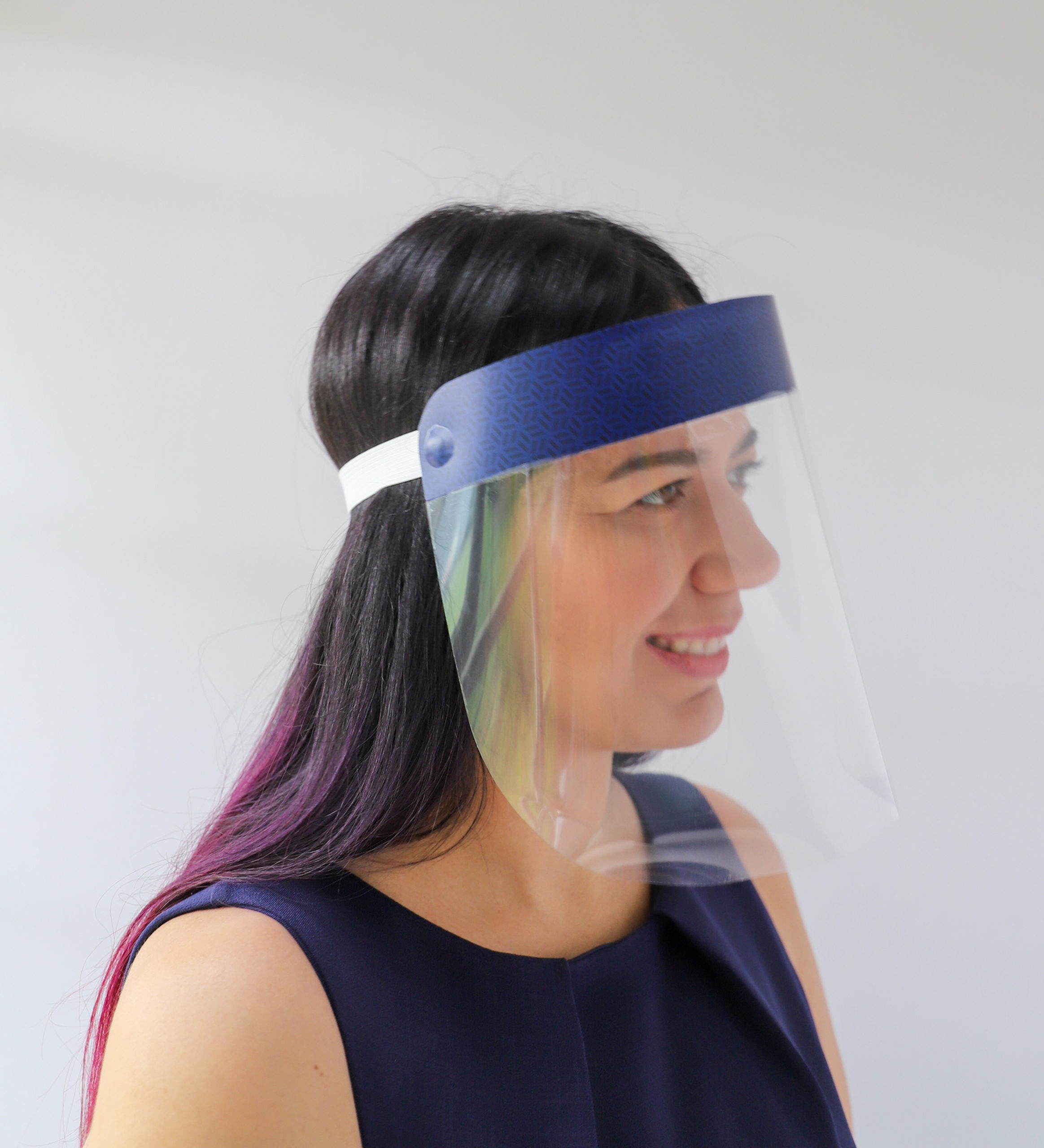 Face shields are also a great gift for those who work in professions that will have to interact closely with customers at work. Anyone who works in the beauty industry that includes salons, nail salons, barber shops, spas, waxing places, etc. Any esthetician would be happy to receive a colorful face shield for work. It will protect their eyes, nose, and mouth plus it livens their day with the pop of color.
If you know any teachers who are having in person lessons, send them a face shield. They will be happy to know you care about their health and safety. Plus, pick a design that matches something they like. For example, send them an Oranges Face Shield if they live in Florida.
If you know someone who works retail, send them the gift of a face shield. They interact with customers and sometimes are not able to maintain the 6 feet of social distancing. Receiving a gifted face shield will definitely brighten their day and they'll know how much you care. This Flamingo Face Shield will be the perfect conversation starter for your friend or family member working retail.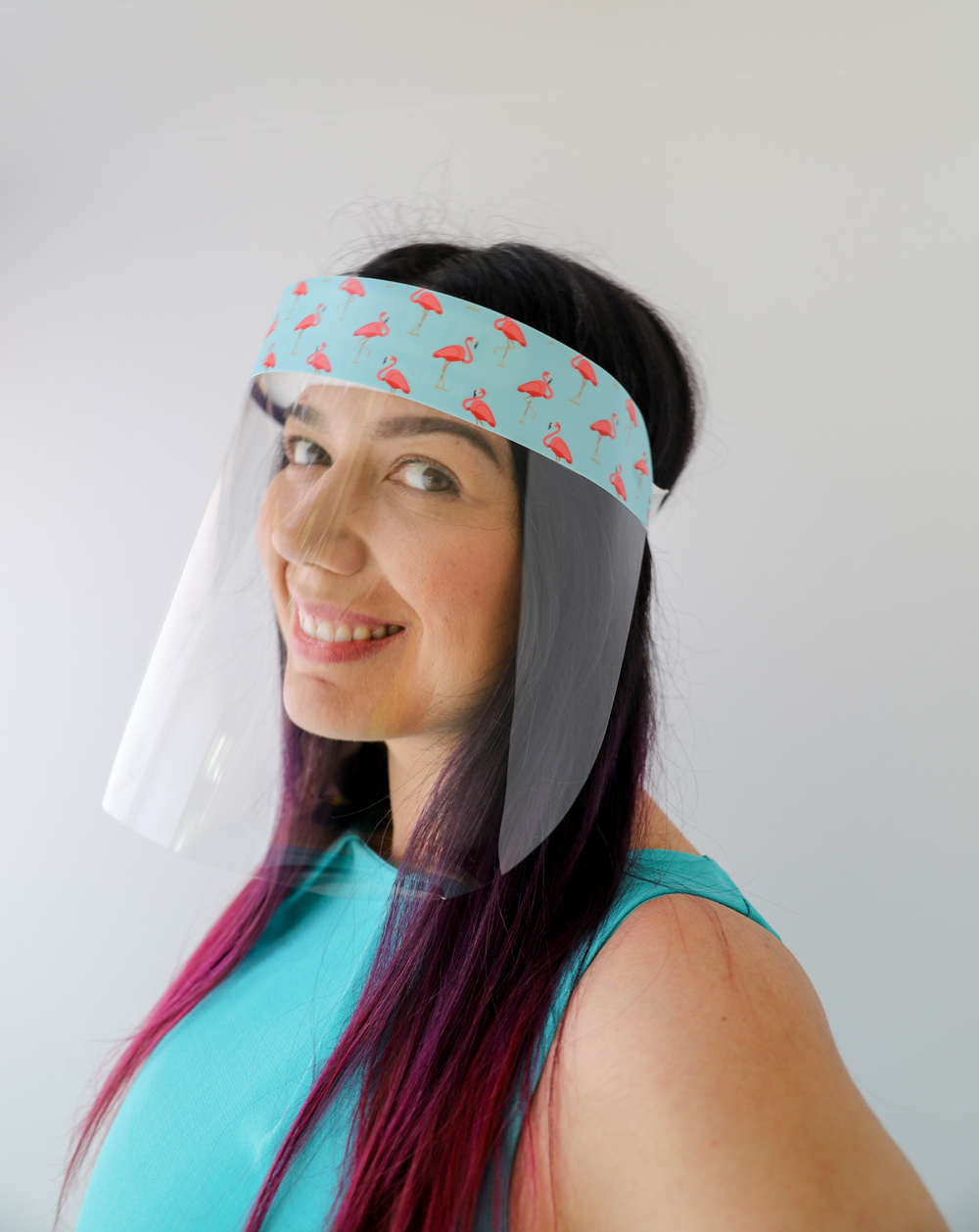 For those that are not able to work remotely and have to go into the office or co-working space on a daily basis, give them the gift of a face shield. Protect them from co-workers and customers as they go about their day in meetings. If you're gifting a face shield to be worn at work, pick a subtle design like the Blue Hexagons Face Shield below.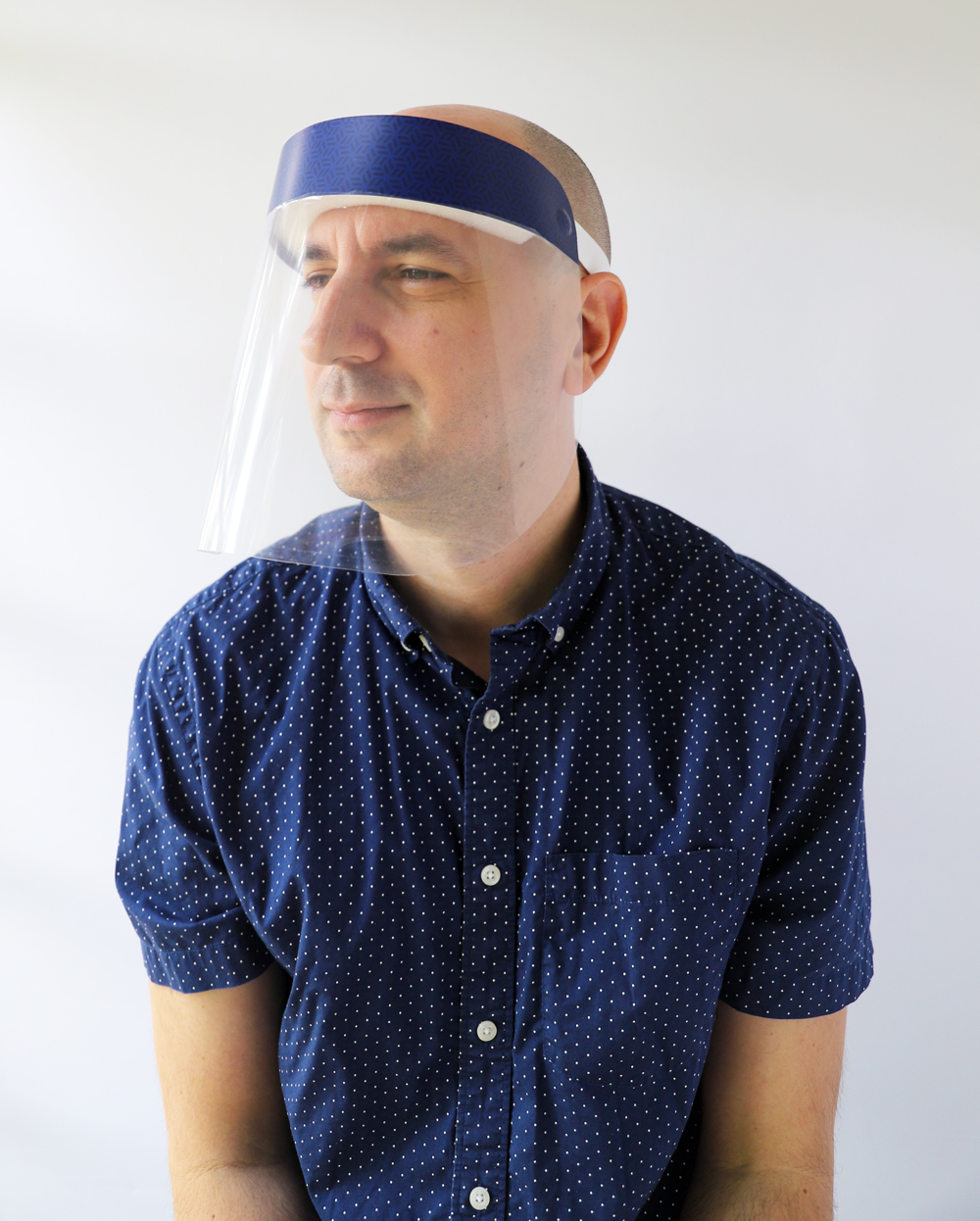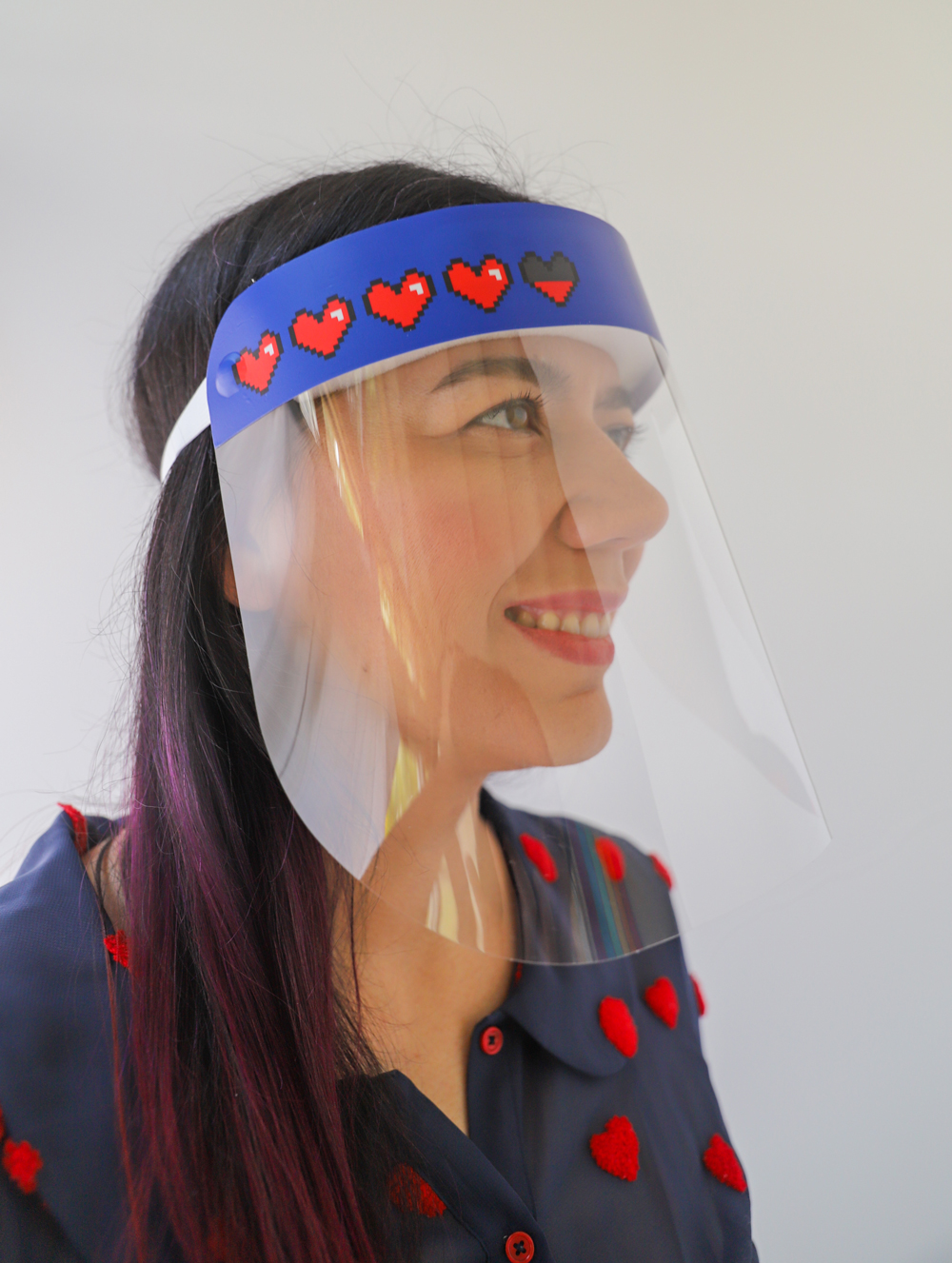 This video game heart face shield is perfect to keep the gamer in your life safe. In video games, a heart is used to represent someone's health or life. Send this face shield as a gift and keep all their hearts full – for real.
Do you know anyone who owns a salon, barbershop or gym? Give them the gift of branded face shields with their company logo. Coral Gables Love offers custom face shields starting with minimum order quantities of 10 face shields. The price is $11.99 per face shield. Email info@coralgableslove.com with the logo/artwork, the quantity of face shields you need, and the shipping address information.
By sending them face shields with their company logo, you are protecting them and their customers. You are also taking another worry off their mind right now. Business owners have had to adapt quickly during the pandemic. Send them branded face shields and take some of their stress away.