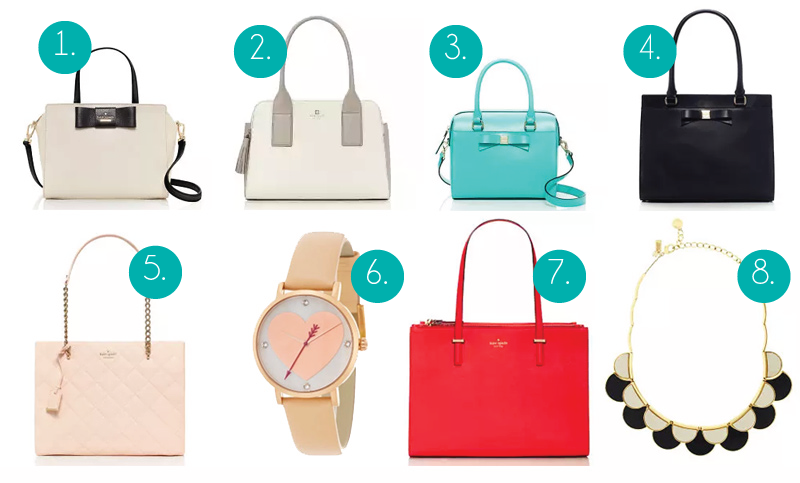 Kate Spade New York is taking an additional 25% off their items on sale this Labor Day weekend with promo Code DELIGHT. The sale ends Monday, September 7, 2015. So don't sleep on it! I took a look at the sale items and there are a ton of cute handbags that are worth investing in. Nonetheless, I whittled it down to my top 8 must have pieces. Let's get started!
This adorable chubby handbag is available in two colors: beige and bright red. The inside is lined with a beautiful and classic bookstripe fabric. The hardware is plated with 14 karat gold and it includes an adjustable shoulder strap. I really love the shape of this satchel. It's almost square with a signature bow accent. Just like most Kate Spade Pieces it's serious yet playful. A great bag for everyday use and taking to work. It's original price is $348 and it's marked down to $243. With the promo code it comes out to $182! That's almost half off. I was serious when I said you shouldn't sleep on these deals :)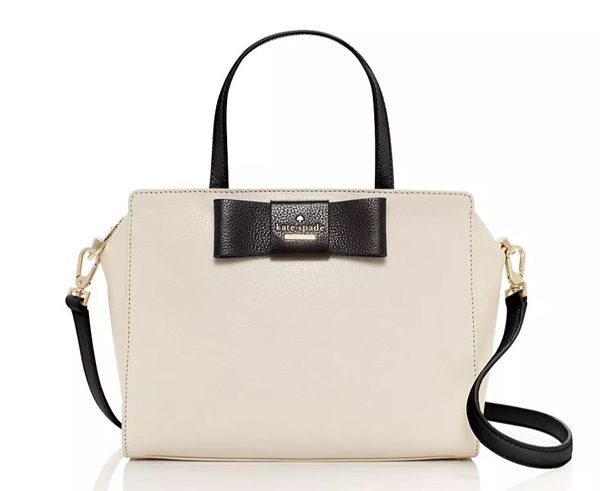 This cream and greay handbag has top handles and exterior pockets with tassel hardware details. This is a great tote to take to brunch or shopping. The main inner compartment is not enclosed and allows for easy access. The inside is also lined with bookstripe twill fabric. I really like the color combination.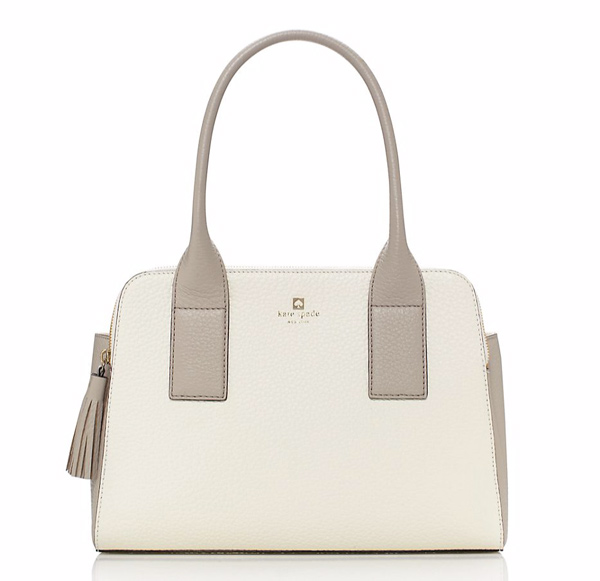 This tiffany blue structured satchel has everything I look for in a bag. It has a gorgeous turquoise color (if you prefer neutral colors it's also available in black). It's chubby and almost square shaped. It has a cute bow accent with a KateSpade stud logo. It's versatile because it includes a longer shoulder strap in case you'd rather not have your hands full all day. I live in Florida so I can wear this all year around because we're TROPICAL! But even if I lived somewhere more conservative I'd use it there too!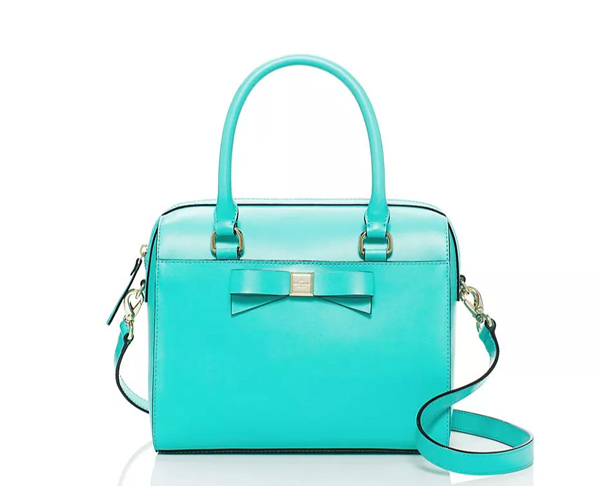 This straightforward tote has a zipper for the main compartment. The inside is lined with bright pink fabric with a Kate Spade New York text pattern. This classy black tote matches everything and goes with any occasion. That's the main reason it made it on the list. You can take this handbag pretty much anywhere.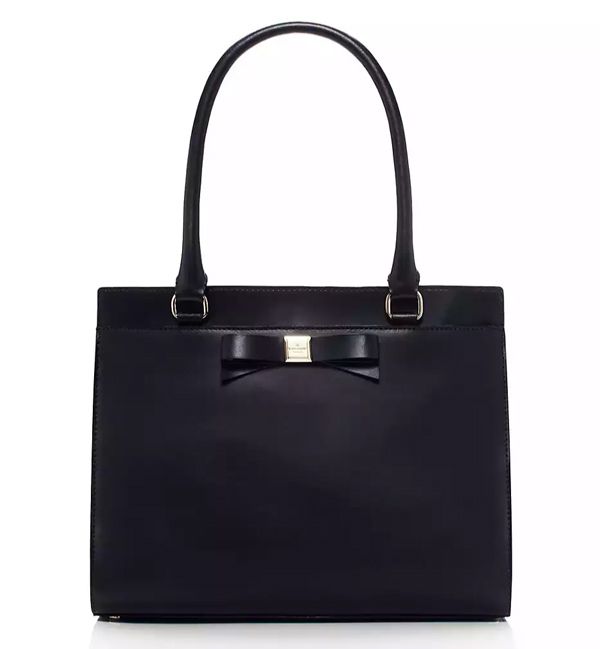 This pastel tote would go perfectly with natural make up and a cream/black outfit. It would also match many other combinations because pastel pink is easy to match. I love the quilted pattern and the part chain handles. It has a divider with a zipper separating the two main compartments. This is a beautiful tote.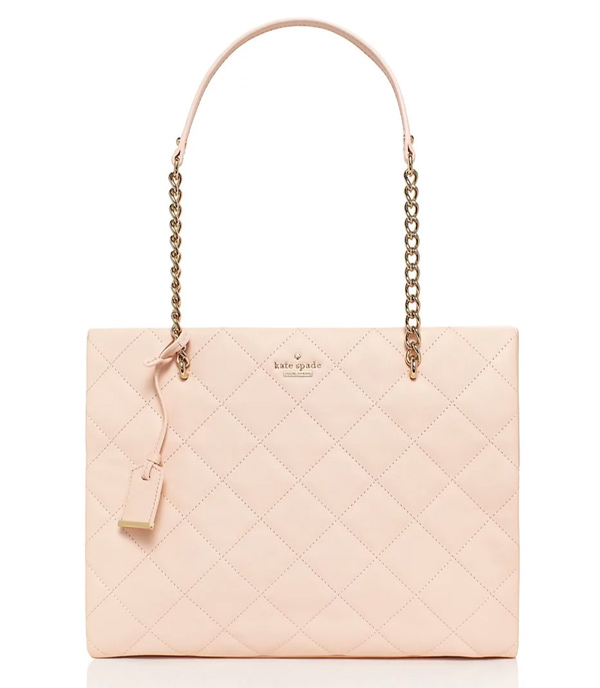 This watch has a giant heart background graphic and the handle is an arrow! How adorable is that? It also has peach wrist straps. Wouldn't this watch go perfectly with the bag above for a pastel look?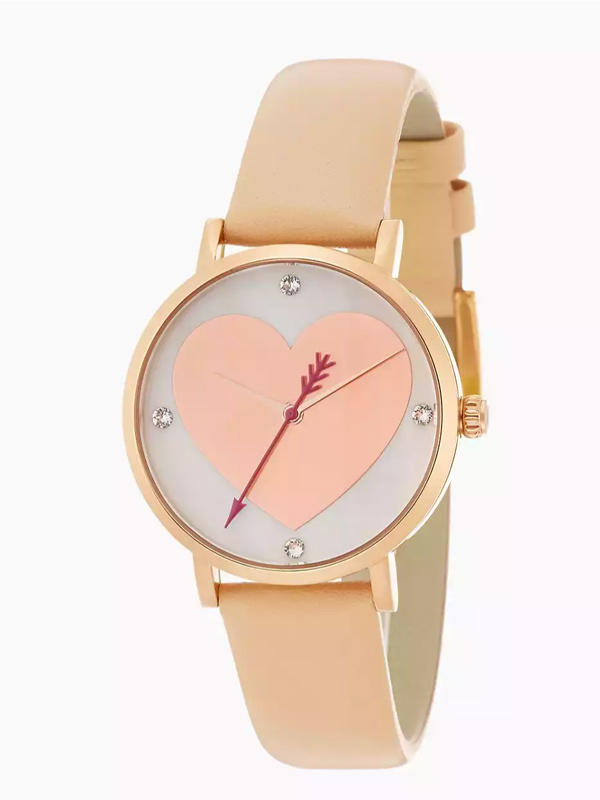 This large boxy tote is bright red with golden polka dot fabric lining. It has two exterior zippered pockets and a large compartment for easy access. Take this when you feel happy and confident. Let the world know you're feisty and you know it :)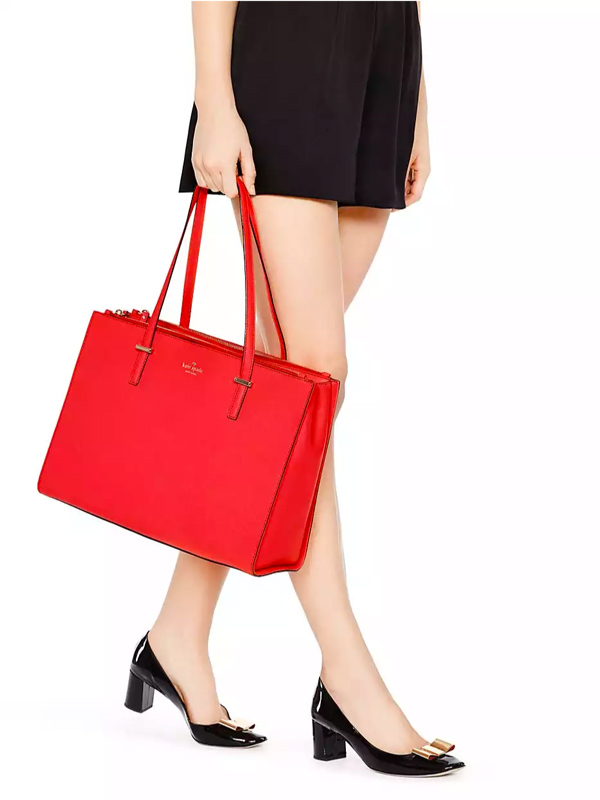 Scallops are awesome. The classic combination of black and white is fabulous. Mix both concepts and you have this adorable necklace.