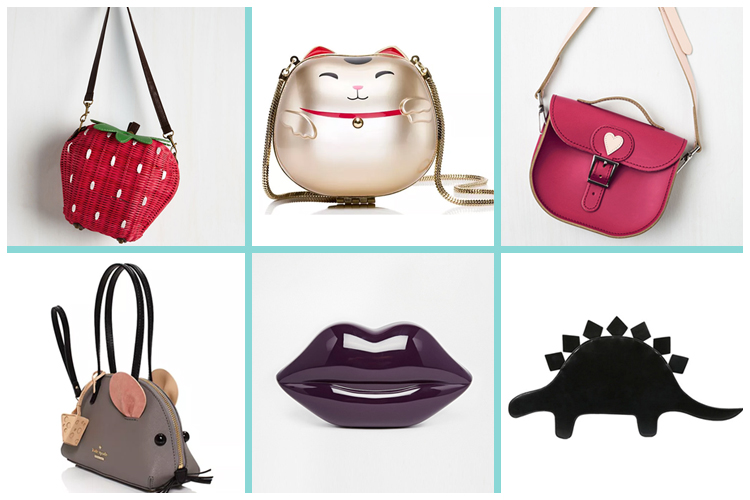 Do you describe your style as cute? Do you like chubby purses? Do you like to wear graphic tees and sweaters with cute animals? Do you know someone who loves everything cute? Well, then this post is for you. These handbags would be a perfect gift for Betsey Johnson lovers. If they own the Betsey Johnson phone bag, they will love these bags too. I'm just saying… I love that bag and a LOVE these bags. I'm saving up for the Kate Spade Lucky Cat bag, it's my current kawaii goal. I must achieve my goals! :) Let's get started!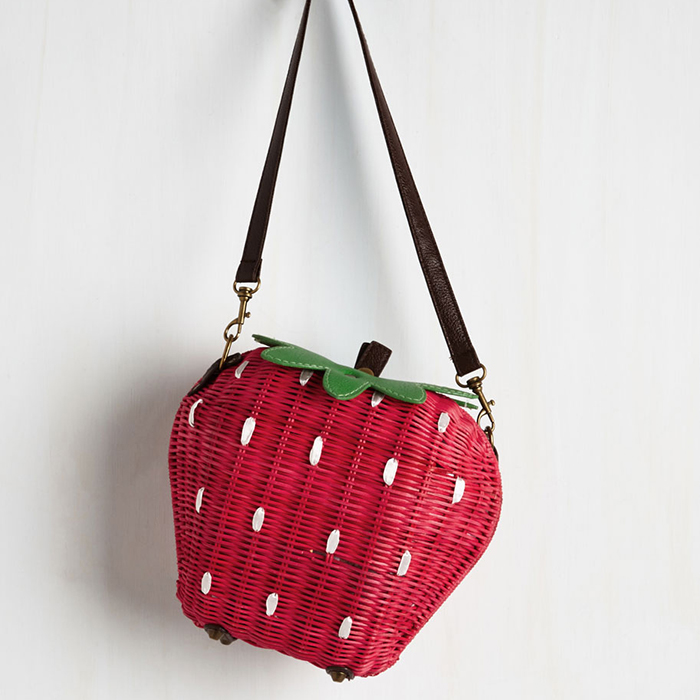 Holy Moly how adorable is this chubby strawberry bag? The inside has a fruity fabric to go along with the produce theme. I think they did an excellent job executing this design. This bag also gets brownie points for being a hard shaped bag. It keeps it's kawaii strawberry shape no matter what you fill it up with. If you know a strawberry lover or cuteness collector, do not hesitate to get this bag for them!
Good Fortune Cat Bag by Kate Spade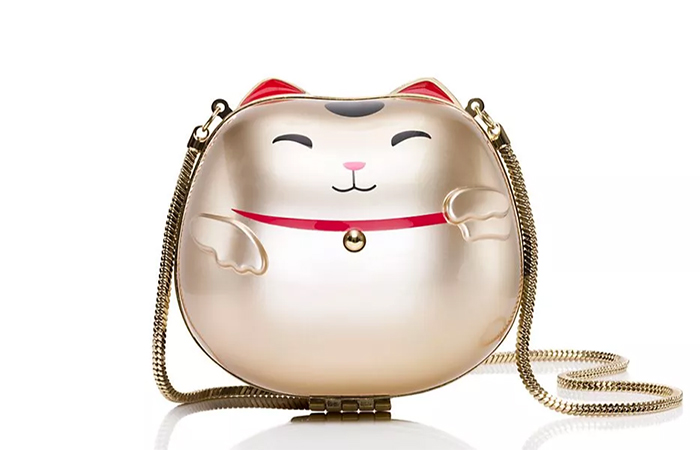 I'm not sure which is my favorite bag in this round up. There's a tie between the strawberry bag above and this SUPER chubby fortune cat bag by Kate Spade. It's so awesomely fat I cannot contain myself. I have started a fortune cat handbag fund because it's worth it. If you know a Kate Spade fan, this would be an amazing and unique gift.
Dino clutch Handbag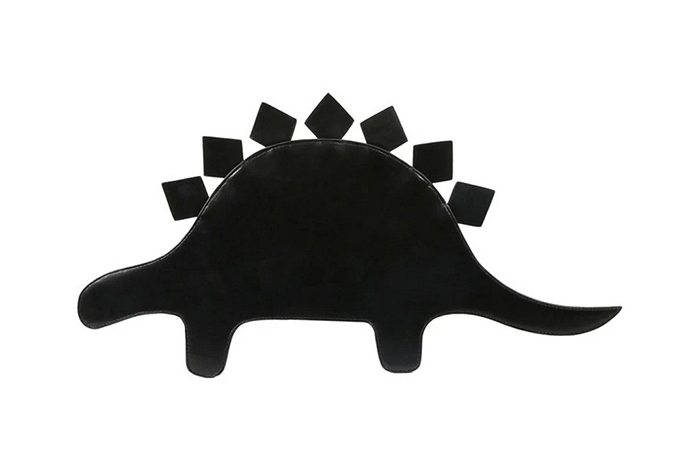 Forever21 brought back their dinosaur clutch bag. I love love love this bag. It is truly a conversation piece. I can't imagine walking around town without people pointing out my dinosaur handbag. I also appreciate that it has a cute shape but otherwise it's a simple, all black clutch. Great gift for dinosaur lover fashionistas. Oh, we exist – believe it!
Heart Bag in Pink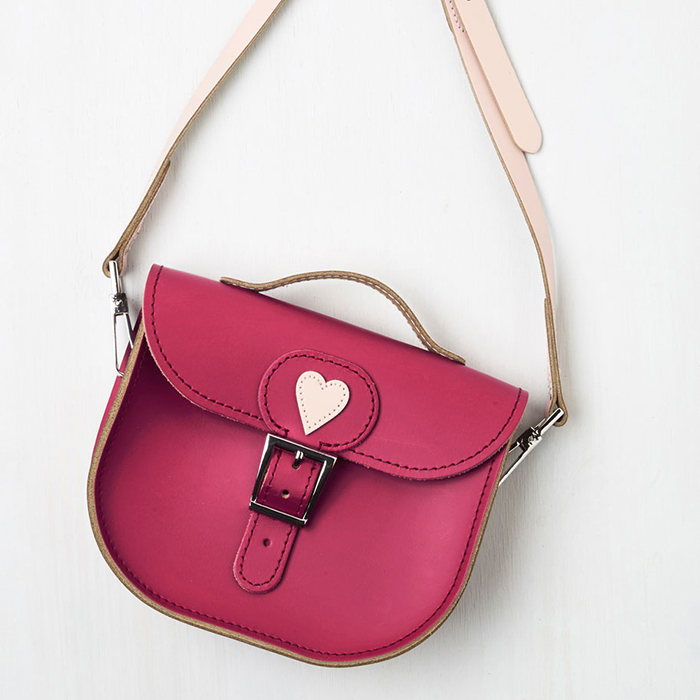 This heart bag by Brit-Stitch is part of their shoulder handbag collection. This bag comes in so many amazing colors I just want to start a Brit-Stitch bag collection. It would go perfectly with my Melissa shoes collection!
Mouse Purse by Kate Spade
This is another Kate Spade bag in the shape of a mouse. I'm a sucker for things shaped like animals. A teapot in the shape of a cat? Yes, I'll have two please! So when I stumbled upon this little mouse bag, I had to include it in the cute bag roundup. I also noticed a mouse shoe trend going on. This bag would match perfectly when you're wearing Melissa + Karl Lagerfeld Ultragirl Cat Flats. You'd be wearing the cat and the mouse! Haha – awesome.
Purple Glossy Lips Clutch
How fantastic are these plump and glossy lips? I can imagine carrying this clutch while partying. Doesn't this bag just scream, "I'm here to party!"?
Let me know what you think about these cute bags in the comments!