If you're in the market for some classy shades, I have good news for you. There are some incredibly spiffy specs this summer! Down here, in South Florida, sunglasses are more than a stylish accessory. The sun is so bright here that driving down the highway without sunglasses is a safety hazard. The light grayish cement reflects the insanely intense sun rays into your eyes and the sun glare reflects off other car windows causing momentary blindness. You think I am exaggerating; but I'm not. If you plan to visit South Florida and drive, make sure to pack your lunettes :) The driving is pretty crazy over here as is. There's no need to add squinting and one-hand eye shading to your distractions. (While we are on the topic of driving distractions, PSA: please don't text and drive. Be cool and reply your text once you arrive at your destination.)
Anyhoo, I found some gorgeous shades you will definitely want to check out. So let's get started.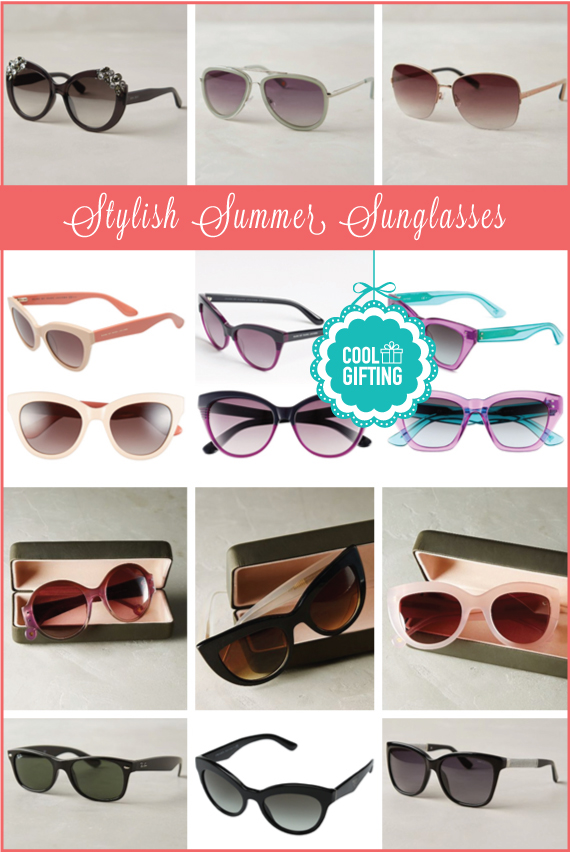 Shop Fashionable Sunglasses

They are available in dark gray and light gray.