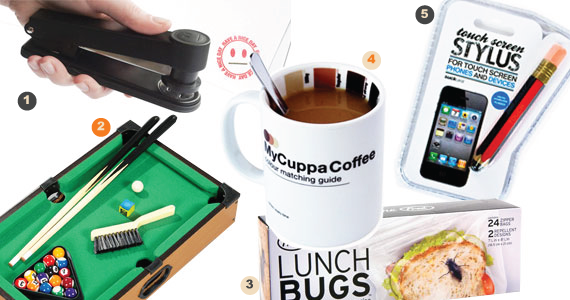 It's the time of year to show some love to those people we spend a quarter of our life with. Eight hours a  day are no laughing matter.  So add a little fun to the work day by giving silly, helpful or uplifting gifts.  1. Stampler, 2. Mini Pool Table, 3. Bug Lunch Bags, 4. My Cuppa Mugs, 5. Touch Screen Stylus
The Stampler looks and works like a normal stapler – but has an added attachment that prints a smiling face design at the same time. Why would you ever buy a normal stapler again? Each pile of documents you staple will smile back at you.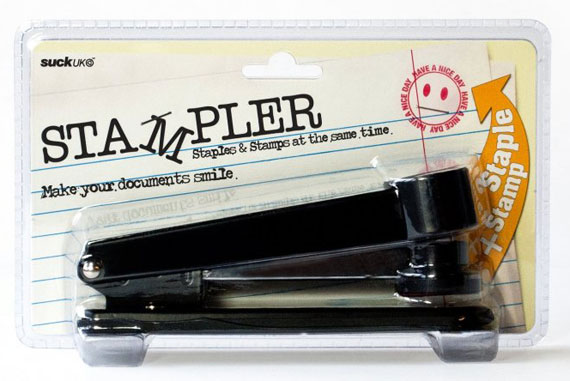 Office Games are fun gifts for creative offices that allow employee fun breaks. Water Wars give room for some mayhem at the office.  It features vests that are printed with special ink which turns red when it gets wet, once one shirt has a completely red circle it's game over! Leave the vests to dry (and turn back to white) then play all over again!  Is spraying water all over the office okay with your friends? Then this is for them.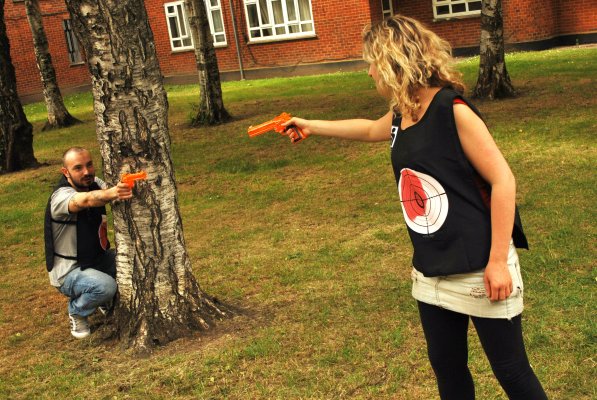 One of the top complaints of employees at work is getting their lunch stolen! It is preposterous! Join the Lunch Protectorate by giving your buddy some bug lunch bags.  Each baggie is printed with a giant creepy-crawly to scare away the brown bag burglars.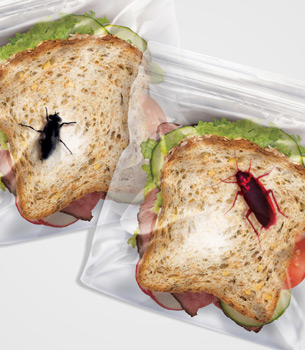 We each like our coffee in our signature formula.  Make it easier to delegate the barista responsibilities with My Cuppa Coffee (or Tea).  Your intern simply has to match the color of your preference and add the desired condiments.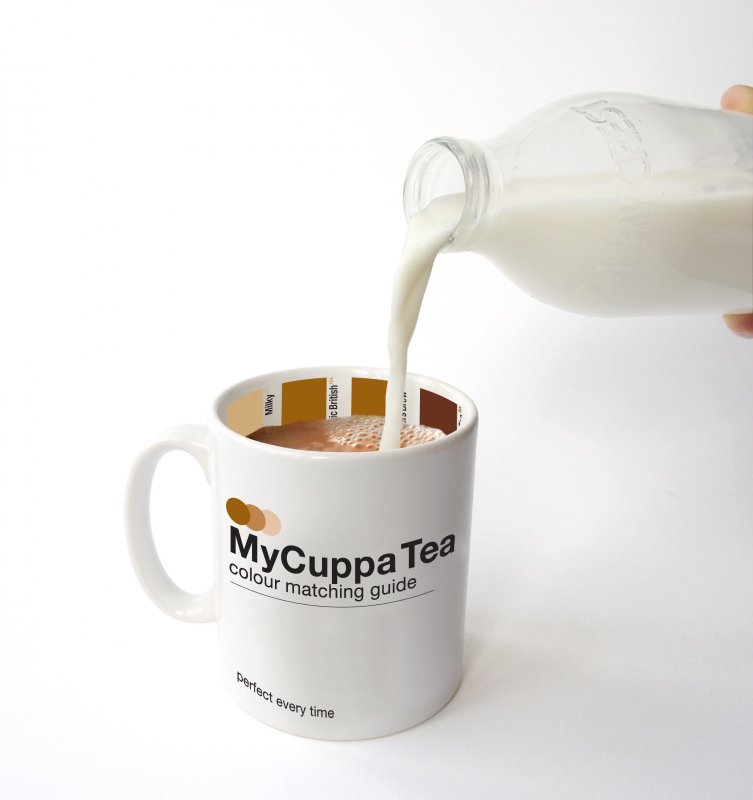 Winter is coming!  It might already be there – depending where you are. Taking off your gloves to take a call, change the song, or turn the page on your touch screen can be painful.  We don't have to resort to frozen sausages anymore.  The chubby pencil Touch Stylus will solve all our problems.  There are two types of touch screen; 'capacitive' or 'resistive'.  The Touch Stylus is designed to work with both.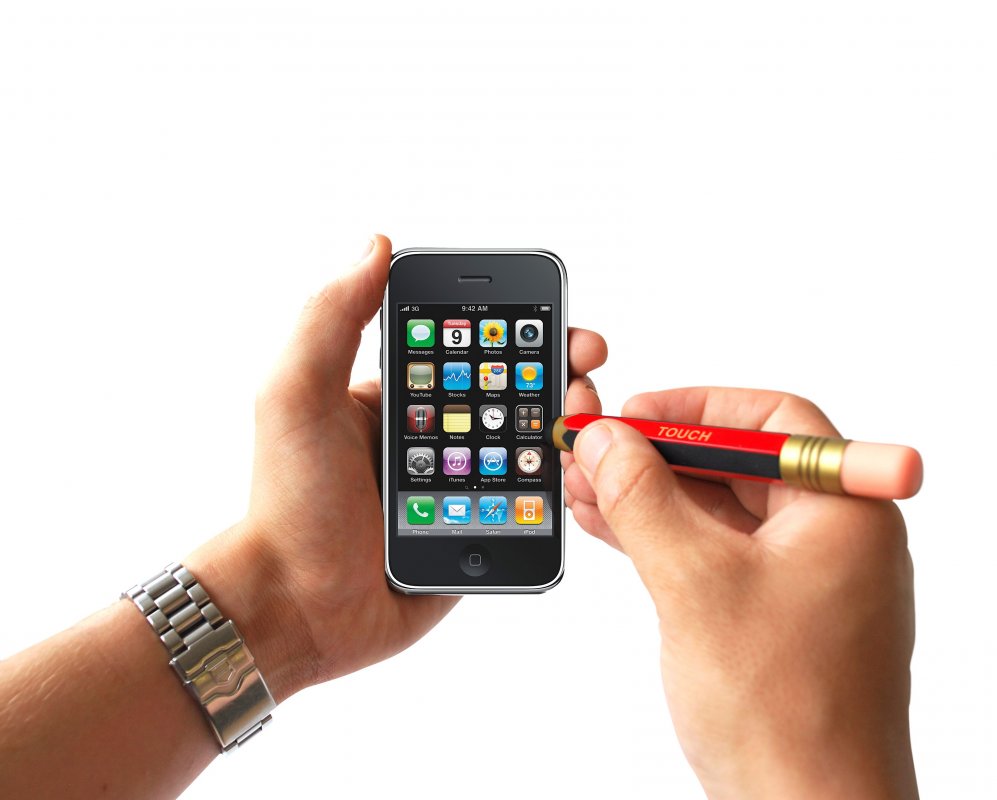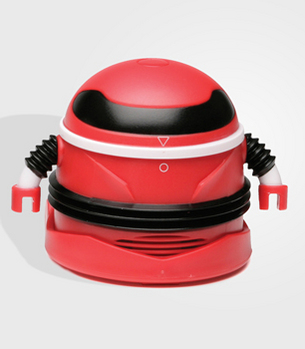 Keep your bike riding friend safe. Reflective Bike Gloves will help them seamlessly shift from work to the commute. They are not a replacement for other safety clothing, but a compliment to the lights and high-visibility vests every cyclist should wear.  If the weather means they have to wear gloves on their journey, better to wear ones with reflective turning signals sewn in right?