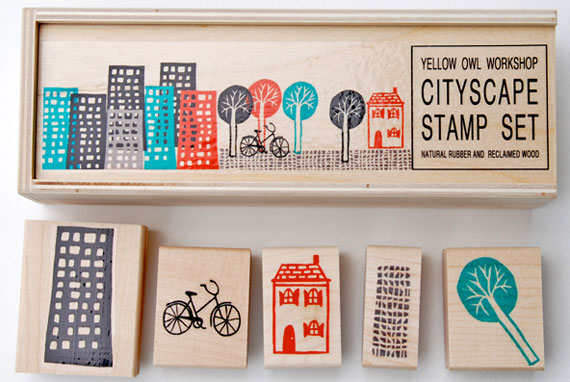 Yellow Owl Workshop creates limited edition paper goods and items for the home.  Christine Schmidt & Evan Gross, endeavor to create the most eco-lovin' products by using non-toxic water-based inks and 100% recycled paper.
City Stamp Sets contain the top attractions associated with a specific city in stamp form.  Giving you the building blocks to recreate your favorite metropolis from the comfort of your home or office.  City Stamp Sets include London, Pisa, San Fransisco, Paris, New York and a nonspecific urban city scape.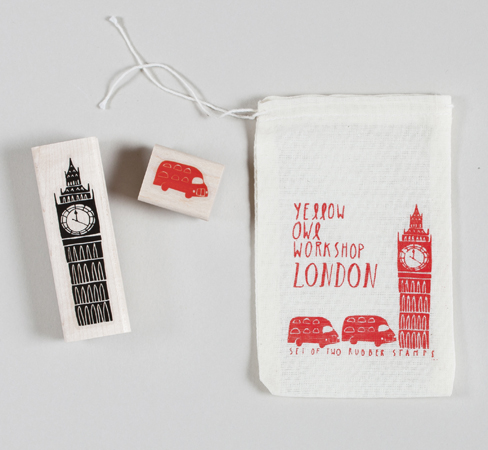 Post Card Sets will remind your friends of the olden times when correspondence was thoughtful and handwritten. Each post card set includes 4 cards, a pencil and are bound match-book style packaging.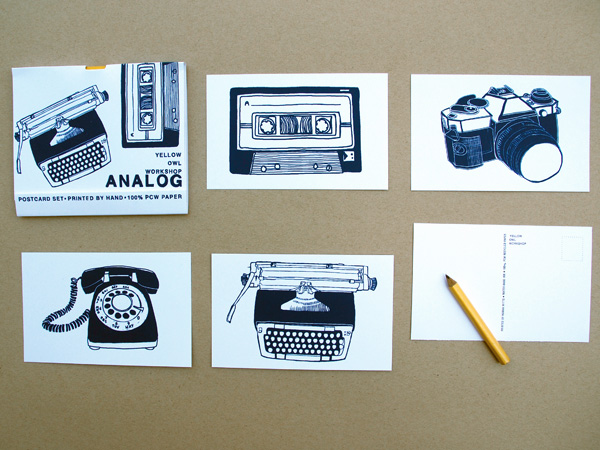 Activity Sets create fun undertakings out of tedious tasks.  There's something exciting about stamping stuff. Stamp away your gift tags, mix tapes (playlists) or tic-tac-toe tournaments.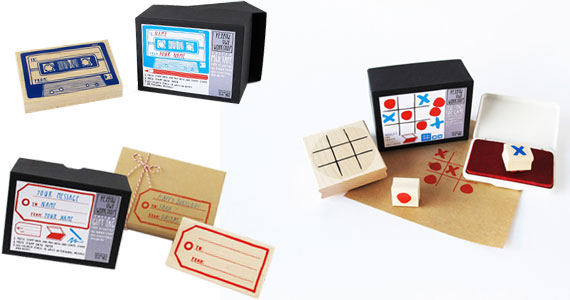 Correspondence Sets include 12 notes, 12 envelopes and one engraved pencil.  They are ideal for Thank You cards or tiny love notes to your bicycle gang.  Available themes include: holiday, camp, imperial, bicycle, and owl editions.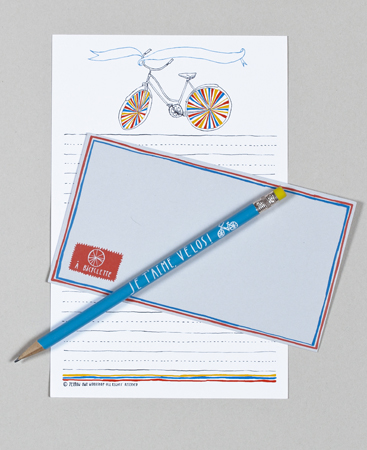 Acquire an inkpad spectrum.  A colorful variety of inkpads will render better city scapes and stamping will be more entertaining.  Go out there and claim what's yours. Stamp it!