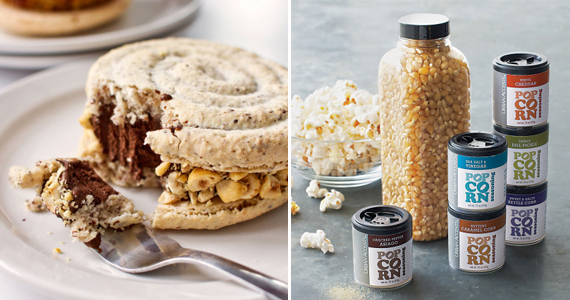 We have collected some yummy gifts for those that appreciate tasty treats.  We all know them.  I'm one of them!  The thought of brownies, cookies or macarons brightens up our day.  We don't agree that cupcakes are passé.  They will forever be cool in our book and so will these yummy things: 1. Jeni's Ice Cream, 4 Pints & 2 Macaroons, 2. D'Artagnan Gourmet Food Basket, 3. Urban Accents Kernel and Six Seasoning Kit, 4.  Breville Panini Duo Press, 5. Richart Ligne Classique Chocolate, 6.  Waffles Book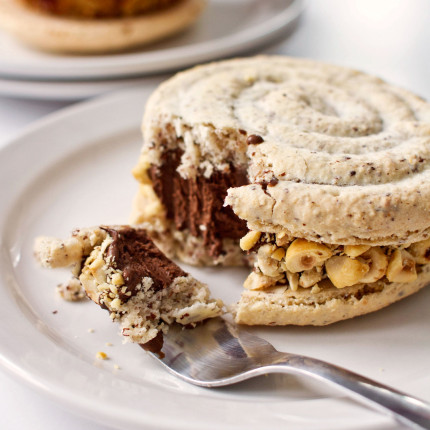 Jeni's Ice Cream, 4 Pints & 2 Macaroons.  What could be better than a pint of Jeni's splendid, all-natural ice cream? How about four pints and two scrumptious ice cream macaroons. This delectable collection features four of Jeni's unique flavors, along with two of the most creative macaroons we've ever seen. The ideal gift for your favorite ice cream connoisseur.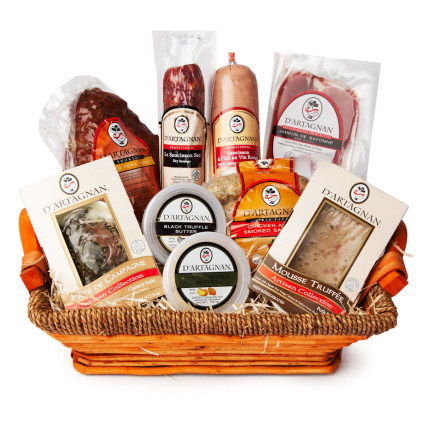 D'Artagnan Gourmet Food Basket.  Perfect for the fine-foods connoisseur on your gift list, this gourmet food baskets includes some of the most delicious and impeccable foods that D'Artagnan has to offer. This basket offers savory treats such as truffle butter, pate, garlic sausages, and more! This basket is a surefire hit with anyone who enjoys the finer things in life.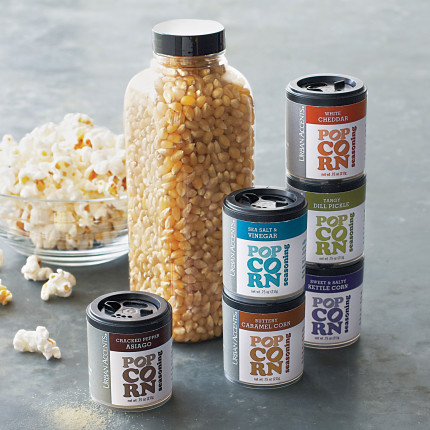 Urban Accents Kernel and Six Seasoning Kit.  This is the perfect sampling for the popcorn lover in all of us. The collection includes six all-natural seasonings and 16 ounces of Premium White Gold Kernels perfect for popping. We love this set for movie nights, birthday parties, barbecues and much more.  Kit includes: 16 oz. Premium White Gold Kernels Kettle Corn Seasoning with the flavors of Sea Salt Vinegar Seasoning, Caramel Sorn Seasoning, Cracked Pepper Asiago Seasoning, Dill Pickle Seasoning, and White Cheddar Seasoning.

Breville Panini Duo Press.  The quick and easy way to make cafe-quality panini sandwiches right in your own kitchen, without needing butter or oil. This compact unit features a sleek, brushed stainless-steel exterior, flat and ridged nonstick grill plates, and an adjustable-height top plate. The floating hinge allows you to grill sandwiches of different thickness at the same time. Durable nonstick finish allows the use of metal utensils. Rubberized grip feet provide balance and stability on any type of countertop.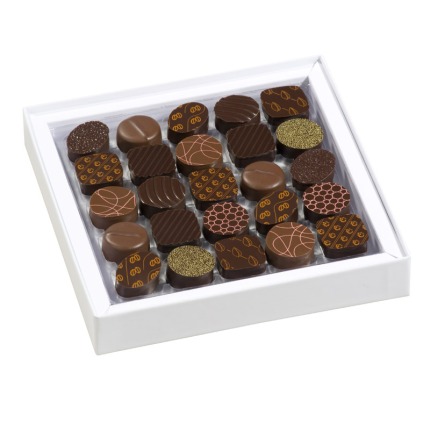 Richart Ligne Classique Chocolate.  La Ligne Classique is an elegant traditional chocolate collection. These unique pieces present 11 classic fillings (ganaches, pralines and coulis) with powerful yet delicate aromas. Each piece is created with a pure dark or milk chocolate shell.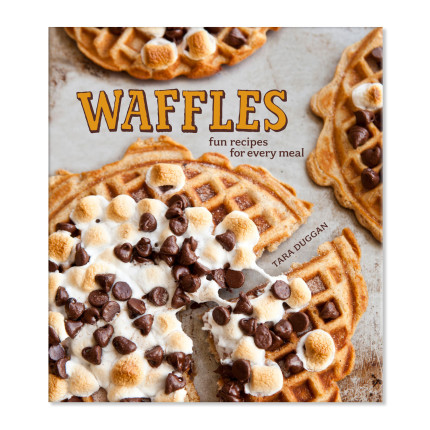 Waffles Book
.  Who can resist the aroma of freshly baked waffles in the morning? Watching with anticipation as thick pats of butter melt into the indentations, before pouring sticky-sweet maple syrup over the top? Or the moment your fork sinks into a stack of waffles, and you taste the first bite? With this book, you can re-create these delicious moments and dozens more.With more than 40 sweet and savory recipes, you'll discover just how deliciousand versatilewaffles can be!