I must admit, I am the kind of tourist that wears sneakers around town. Come on, I'm there to take in all of the newness, not walk around all day in blistering feet. I remember when I had recently moved to New York City being told by the locals that they could spot me a mile away with my sneakers. It was a mortal sin in the fashion world but I stuck to my guns. I said and continue to say, "Comfort first." I held on so long that the fashion world has come around and I'm grateful it happened during my lifetime. Fashionable sneakers are all the rage with designer brands releasing their own take on the designer sneaker including Valentino, Jimmy Choo, Gucci, Burberry, Marc Jacobs, Michael Kors, and the list goes on. This post will be featuring stylish affordable sneakers. If you are in the market for designer sneakers in the $300s, $500s or $1000s head on over to NET-A-PORTER and search for sneakers.
I first started noticing beautiful sneakers when I stumbled upon J.Crew's collaborations with New Balance and Nike. They created beautiful sneakers using the original sneaker styles; but using fashionable new colors.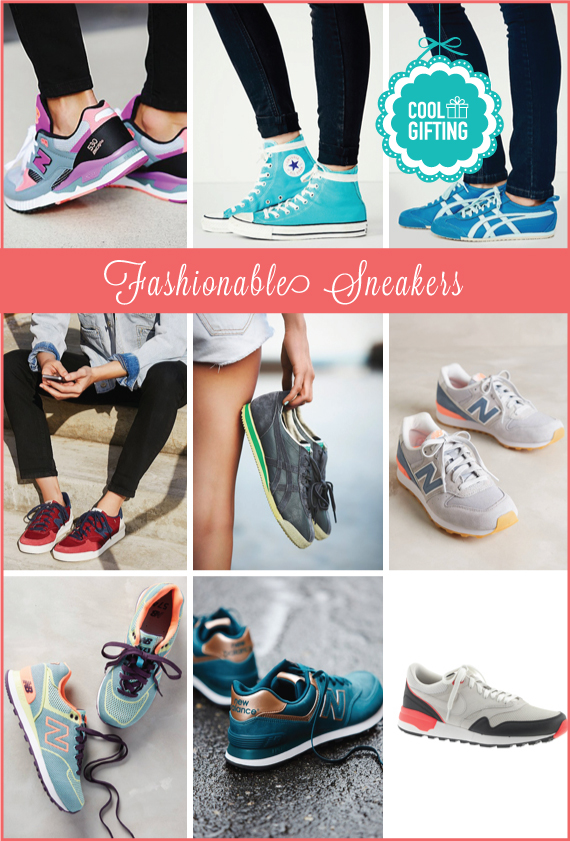 The New Balance 530 uses different materials including leather, suede, and mesh. This running shoe has a brilliant combination of black, pinks, and purples. You can definitely pair these shoes with black pants and feel confident of your comfy chic outfit.