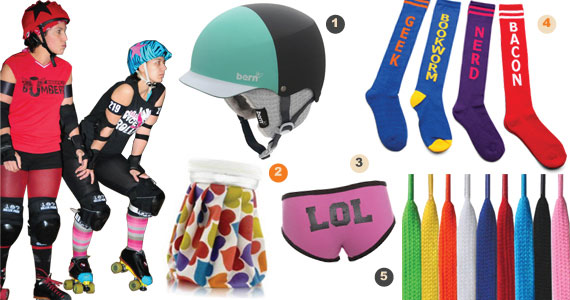 Yes, that is me with the pink star on my helmet!  Next to me, in red, is the jammer Ducati Hottie.  Unfortunately, I am no longer on the team, but I had a blast while I was Catastrophe Waitress :) The Roller Derby Athlete in your life will surely appreciate some useful gear and it is hard to get the right stuff without being familiar with the ins and outs.  Here is a good place to start: 1. Bern Helmet, 2. Retro Ice Bag
, 3. Hot Pants,, 4. Geek Statement Socks, 5. Colorful Laces
.  However, if you really want to make a Roller Derby Girl happy support her team!  We will be attending our home team Vice City Rollers' Bout this Saturday!  What I am wearing in the picture above:
Helmet: Brock Foam Lined Bern Helmet – Zappos
Knee Pads: 187 Knee Pads
(Ducatti Hottie is also wearing these) – Amazon
Skates:
Vanilla Brass Knuckle 2.0 Skates
(with Atom Poison wheels) – Amazon
Getting bruised and banged up comes with the Roller Derby territory.  Get your player a cute First Aid Box stocked with all the Arnicare Gel
, Band Aids, anti-inflamatory pills and pain relievers you can fit in it.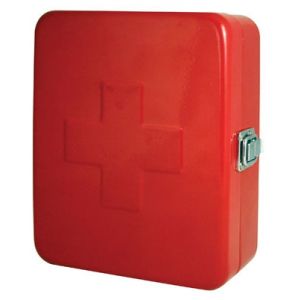 One of my coaches recommended helmets lined with Brock Foam as the Bern Helmet pictured below.  I personally used this helmet & I loved the little visor.  It was perfect for practices during sunny days.  Some of them also bring an inner lining to use for other winter sports like snowboarding.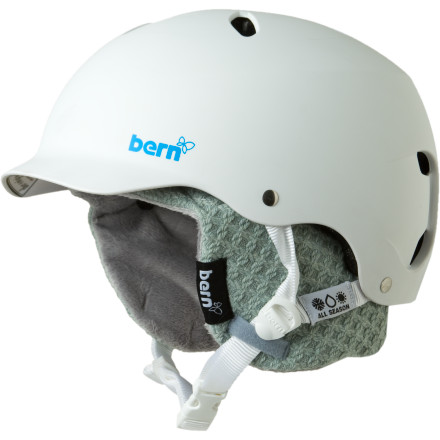 After practice an ice pack
and an epsom salt
bath will be your best friends.  Roller Derby practices are no picnic my friends.  Your muscles will be sore the next day if you don't take care of yourself and your injuries.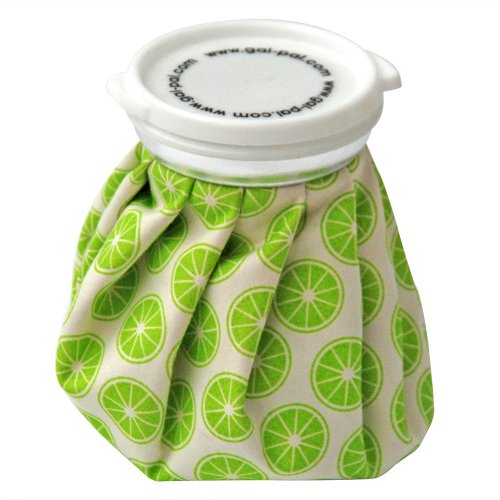 Dressing up for a bout is fun!  Give them the apparel they need whether it be tights, socks, colorful laces
or hot pants.