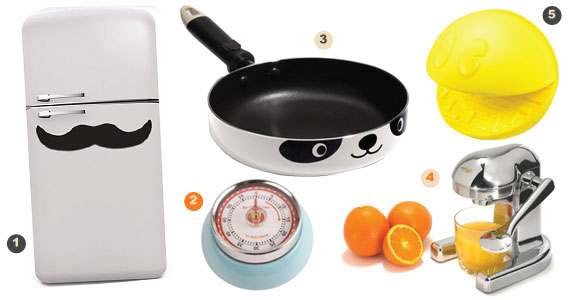 Make your kitchen the happiest place in your home!  Add some flair to your cooking with these colorful ideas: 1. Massive Mustache Magnet
, 2. Magnetic Powder Blue Timer, 3. Panda Skillet
, 4. Metrokane Juicer, 5. Pac Man Oven Mitt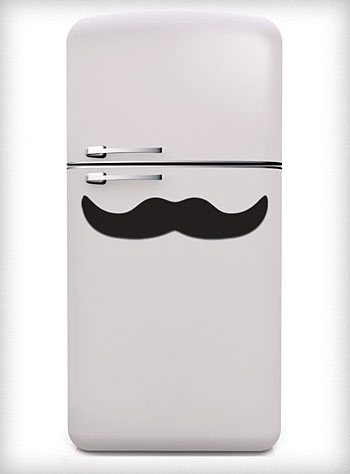 Everything looks better with a mustache, right? This massive mustache magnet is perfect for dressing up your car, fridge or tool shed! Pop it on a filing cabinet and it's suddenly in charge of everything! Mustache Jumbo Magnet measures 27 inches wide x 6 inches tall.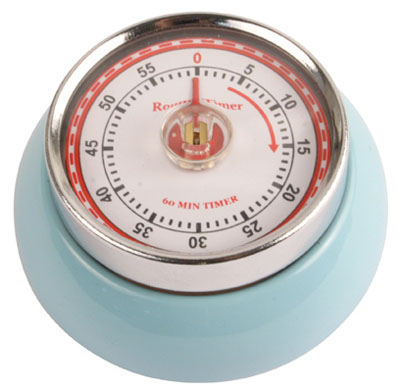 This is a great vintage inspired light blue magnetic timer! It is a 60 minute timer and completely magnetic so can be put just about anywhere!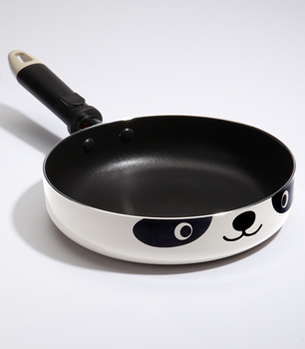 Are you preparing a delectable dish?! This non-stick, mini panda skillet is imported from Japan is the most amazing thing we've have ever seen! Panda face is detailed on outside of pan. Super cute and durable!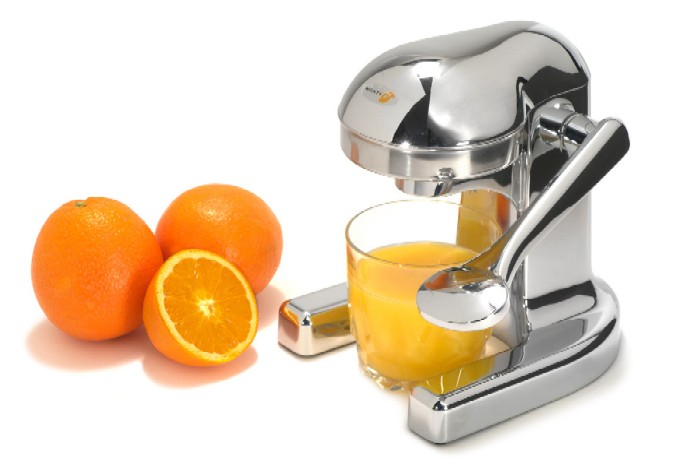 The Metrokane Juicer with internationally acclaimed design has been featured in many museums.  It leverages up to 600 pounds of pressure and has a stainless steel cone and funnel.   Perfect for the fresh OJ lover.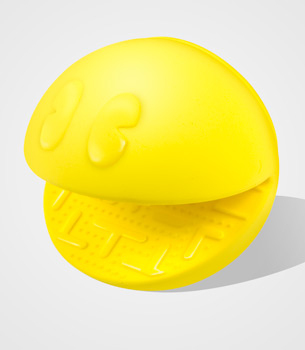 Gobble up hot pans with the Pac Man Oven Mitt

. Add one to your kitchen or give that chef in your life, a playful retro gift.