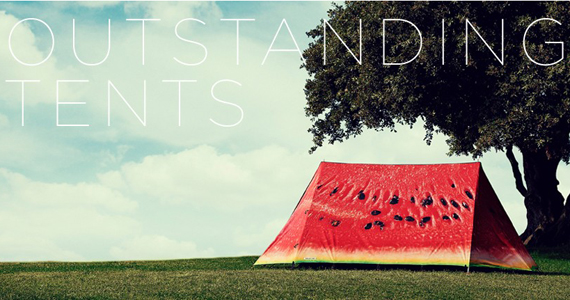 FieldCandy is an exciting design-led brand of tents.  They inject color, creativity and fun into the camping space by offering a range of unexpected designs. FieldCandy tents are fun but they're serious too. They keep you as dry in the rain and as snug in a gale as any conventional high performance tent. And because they use a good old-fashioned cotton inner tent, you don't get the condensation that comes as standard with most modern tents.
You'll find it's all very simple. And simplicity gives you more time for enjoyment.
When you order your FieldCandy tent you will receive a smart box full of goodies, including your inner tent, your designer flysheet with a matching bag, A-frame poles, pegs, a hammer and peg puller, a spares kit, combination padlocks, full instructions, an owner's manual and a carry bag.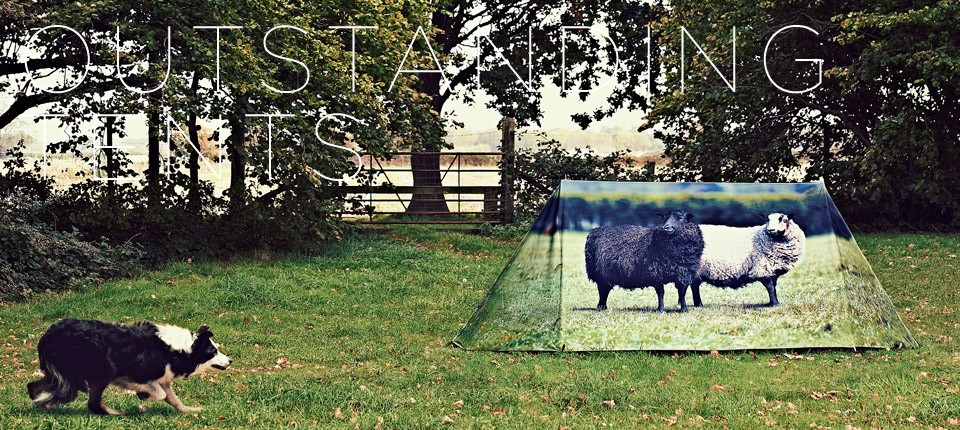 FieldCandy tents are made to be remarkably easy to put up, and with very little practice it should take less than five minutes. We provide clear and simple waterproof instructions with every FieldCandy tent.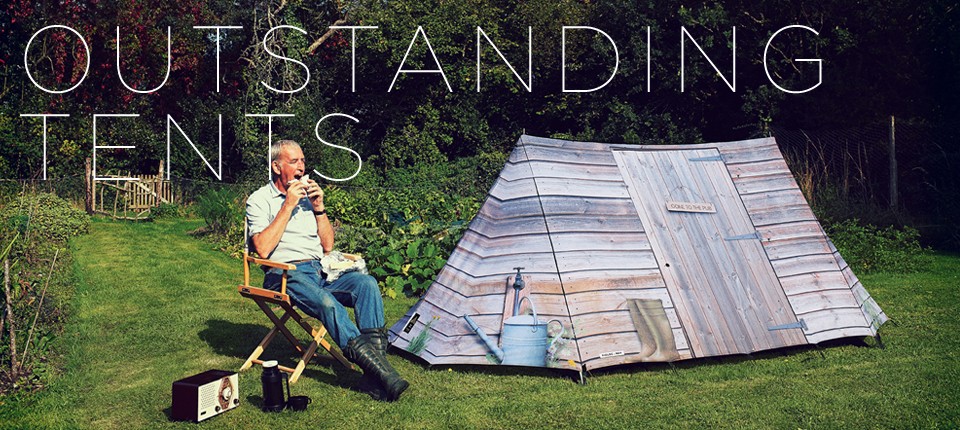 FieldCandy tents are significantly larger than most two person tents, making for a more comfortable and spacious sleeping area. Plus a separate lobby/porch area for storage or wet items.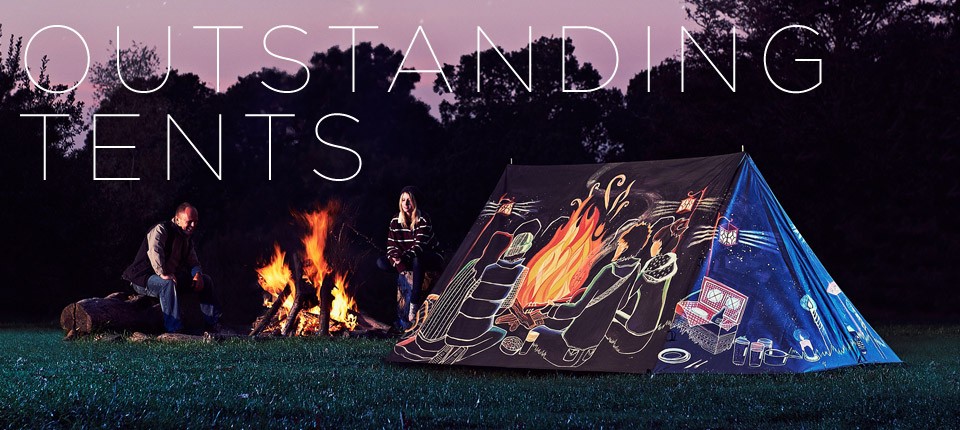 Light the Fire FieldCandy Tent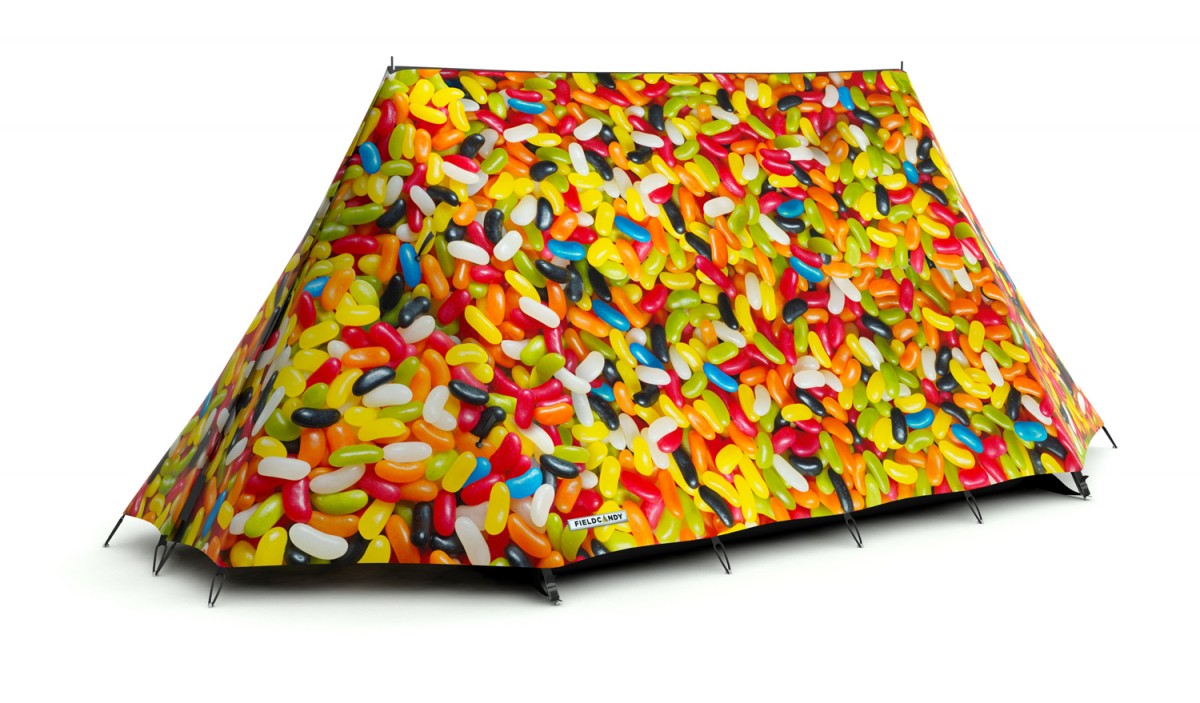 Sweet Dreams FieldCandy Tent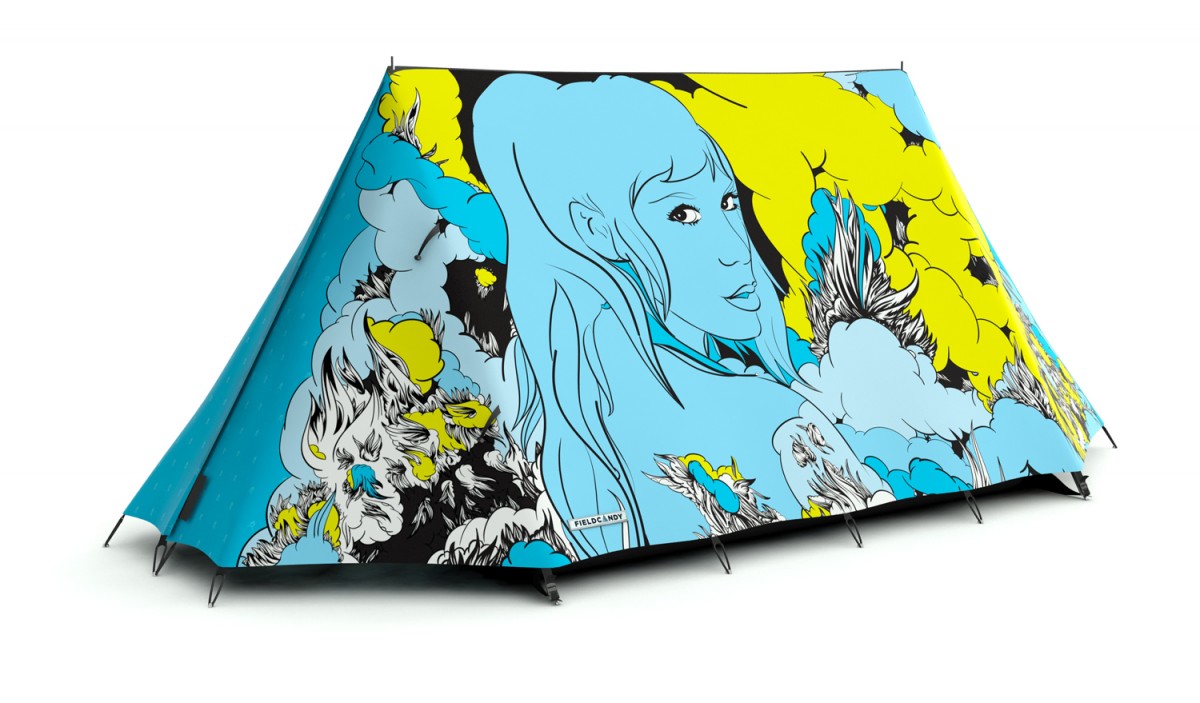 Leave A Scar FieldCandy Tent