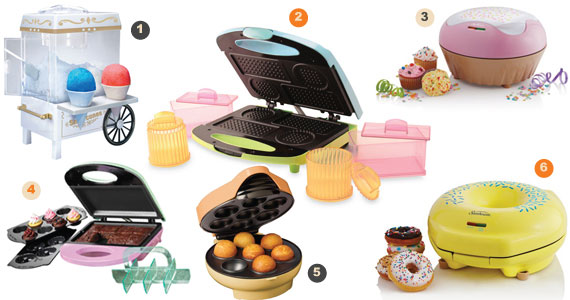 This summer make all the baked goodies your little heart desires or give someone the tools to bake for you :)  The following are some baked goodie makers we have found and added to our wish list: 1. Snow Cone Maker
, 2. Electric Ice Cream Sandwich Maker
, 3. Cupcake Maker
, 4. Brownie Maker
, 5. Cake Pop & Donut Hole Maker
, 6. Donut Maker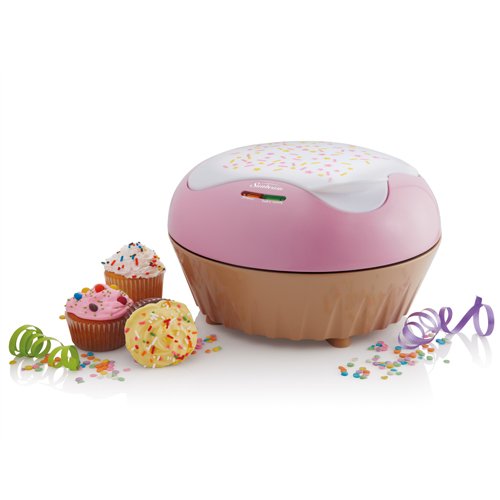 The Cupcake Maker
bakes up to 6 cupcakes in just 10 minutes and comes in a cupcake-shaped housing. Its features include: 1. easy-lift handle designed for easy and safe use, 2. non-stick plates make clean up easy and warm up, 3. ready lights indicate that the cupcake maker is on and heating. Enjoy fresh baked delicious cupcakes or muffins with the fun shaped sunbeam cupcake maker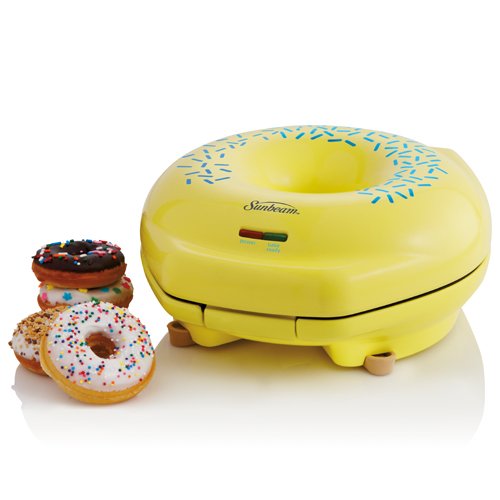 The Donut Maker
creates 5 freshly baked donuts in just minutes. It includes handy "on/ready" indicator lights and nonstick surface for effortless food release.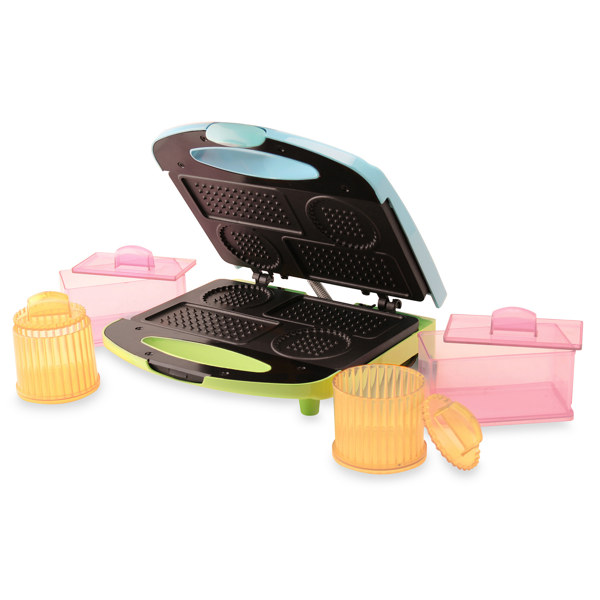 The Electric Ice Cream Sandwich Maker
is an indoor baking unit with four cookie molds: 2 Round and 2 Rectangle.  Once you bake you cookies smush some ice cream between them and you're done!   It also includes 2 round, plastic ice cream sandwich molds and 2 rectangle, plastic ice cream sandwich molds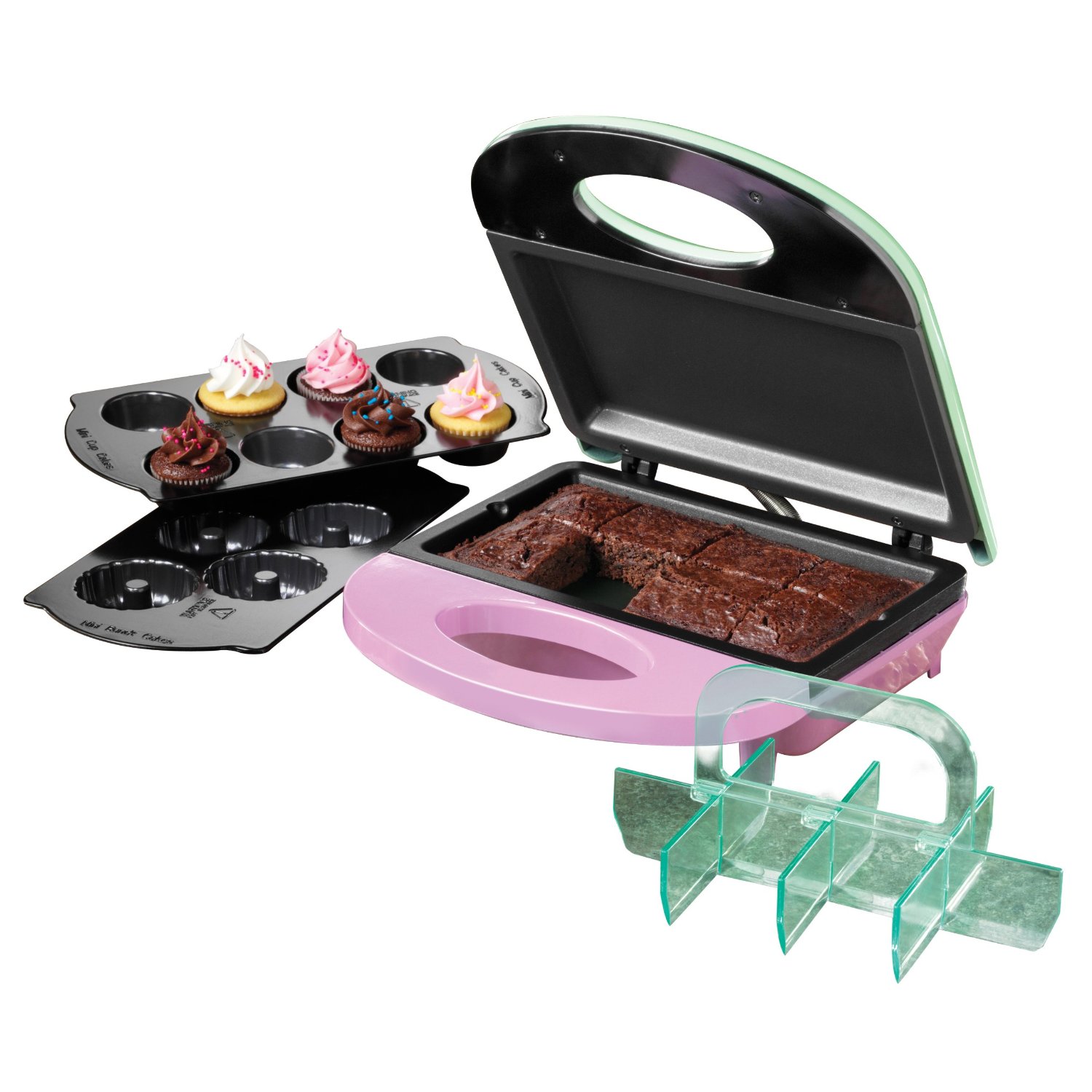 The Brownie Maker
makes brownies, cookies, bundt cakes, and cupcakes via interchangeable baking plates. It comes comes with a brownie cutter and power and ready light.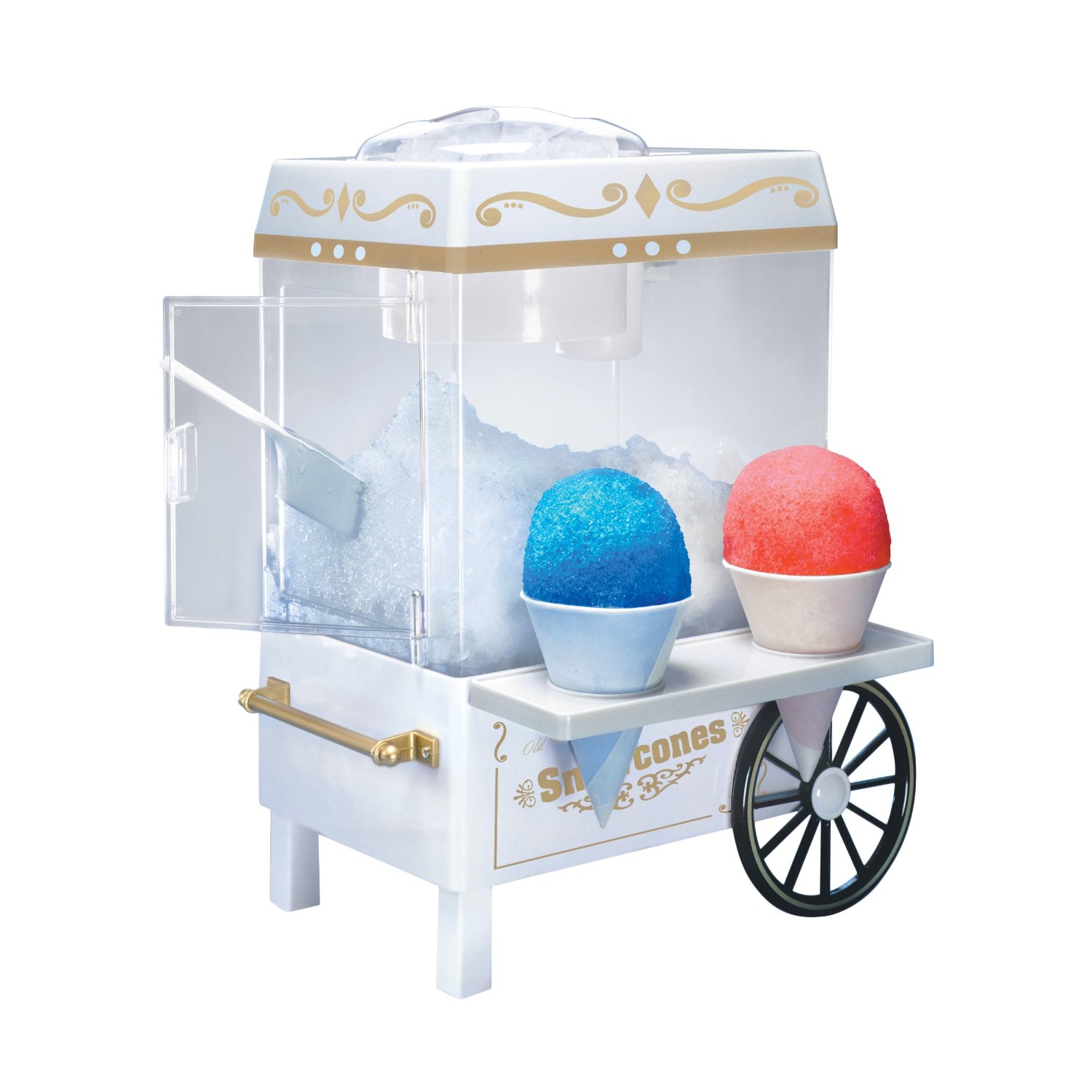 The Snow Cone Maker
shaves ice cubes into snow. It includes a built-in shelf for holding snow cones and some recipes. However, the scoop, syrups and snow cone cups not included.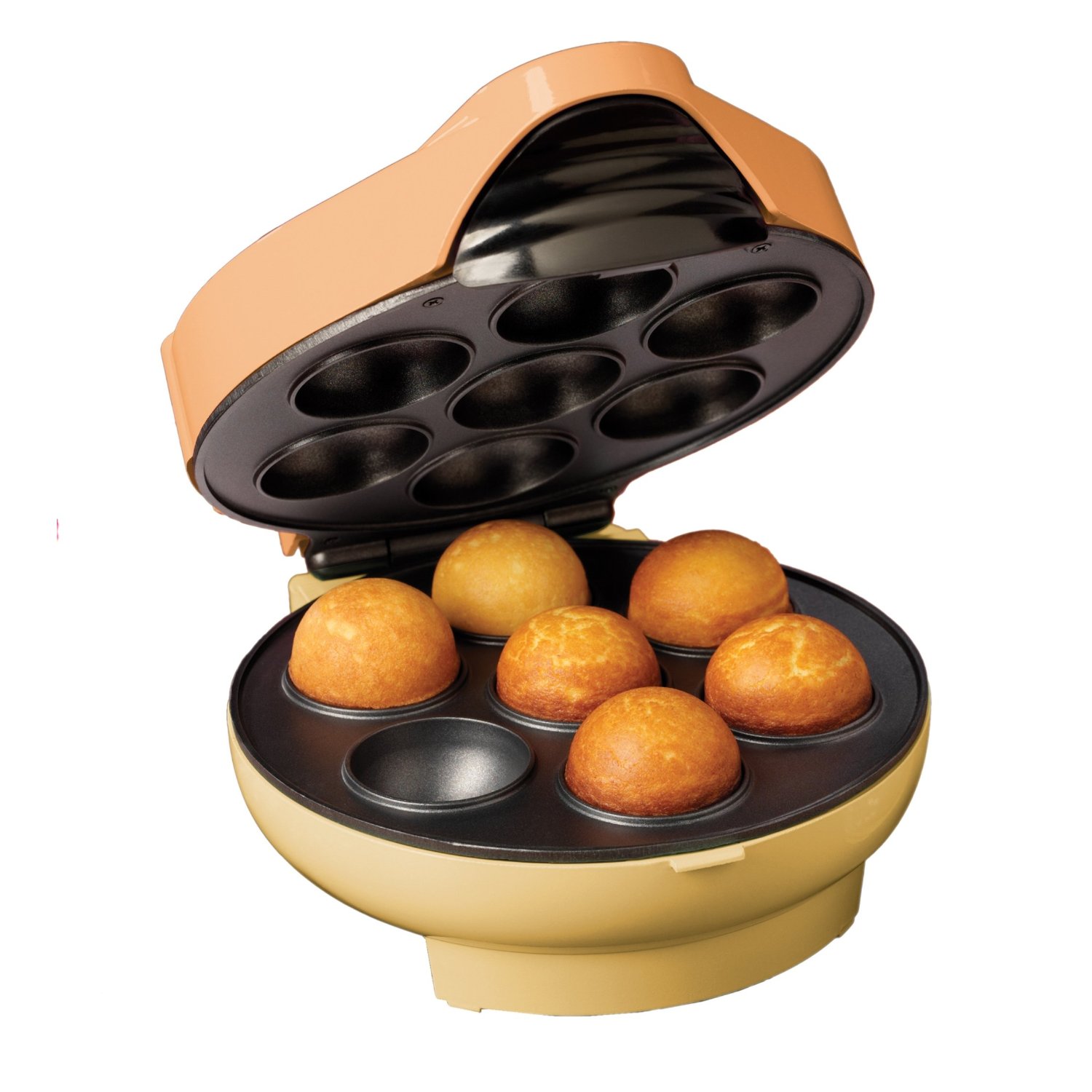 The Cake Pop & Donut Hole Maker
makes up to 7 donut holes or other baked treats quickly and easily. It comes with an injector for making jelly or cream filled donuts and recipes for donuts, muffins, brownies bites and more. Great for baking both sweet and savory treats of all kinds