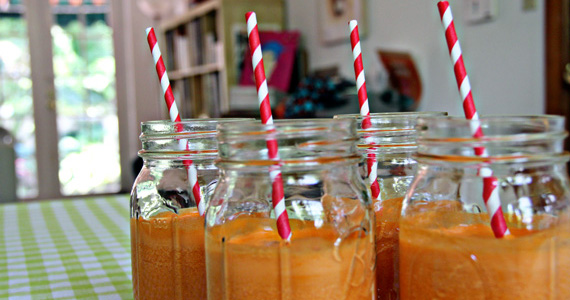 We've been using our juicer for a month now and we feel healthier and more energized.  We started considering the juicer to get more servings of fruits and vegetables in our daily routine.  This holiday season, the juicer will be at the top of our list for anyone who is healthy or trying to become healthier.  Keep reading for a beginner's recipe, books and the details of the juicer we finally purchased after thorough research.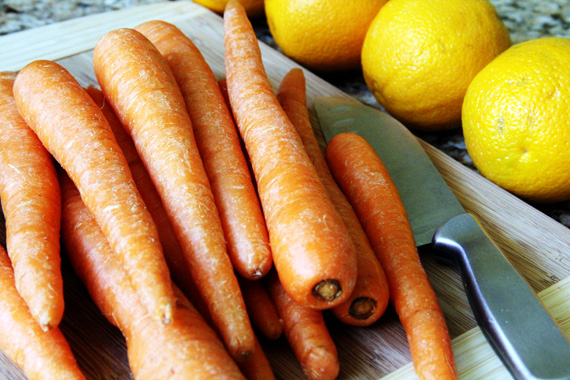 Carrot & Orange Juice Recipe: We consider orange and carrot The Beginner Juice.  It tastes very similar to orange juice but the carrot gives it a nice complementary flavor.  We love adding carrot to certain juices because they give the juice a nice creamy texture and it feels like you are drinking a smoothie.  The books we read recommend making fruit juice in the morning and then adding veggie juices in the afternoon.  Veggie juices are more savory and took me some time to get used to.  (However, they can be made to taste like exotic lemonades.  We will get to those in future posts.) Finally, here is how to make an oranges & carrots juice.
For each glass of juice add: 1 to 2 peeled oranges, 3 carrots and half to and entire sweet potato.  Make sure you peel the oranges as the peel is very bitter.  The sweet potato is optional.   When buying the sweet potatoes try to pick the sweet potatoes that would fit into the mouth of the juicer without having to cut it, to save yourself some work :)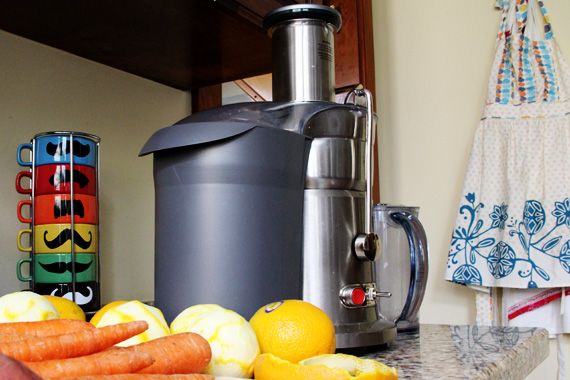 The juicer we chose is the Breville 800JEXL Juice Fountain Elite with over 700 reviews it has almost 5 stars on Amazon
. We chose this one because you don't have to pre-chop the fruits and vegetables before putting them in, it has two speeds, it is very powerful, and easy to clean up.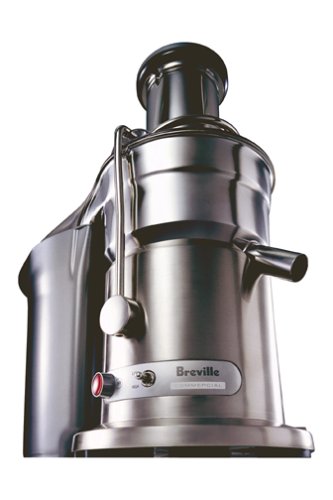 Breville 800JEXL Juice Fountain Elite with 1000 watts is super efficient. This model has an Italian made electronic motor that increases power under yield to maintain filter revolutions. It has two speeds for soft and hard fruits and a three inch feed tube which minimizes preparation and feeding time. Beautifully designed stainless die cast steel housing and motor body makes it a work of art on the countertop.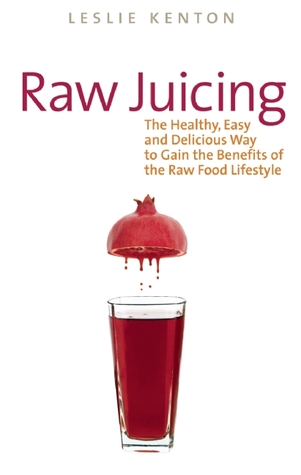 Raw Juicing: The Healthy, Easy and Delicious Way to Gain the Benefits of the Raw Food Lifestyle:  Everyone agrees that adding more fresh fruits and vegetables to your diet will make you feel better, look better, and be healthier. But if eating a plate full of raw foods isn't your idea of a tasty meal, then this book is for you.
Raw Juicing
 shows how to transform that boring plate of raw foods into an amazingly delicious, super nutritious beverage.  Follow the book's simple, straightforward program and you will not only enjoy drinking your fruits and vegetables, you will also gain the benefits of eating raw.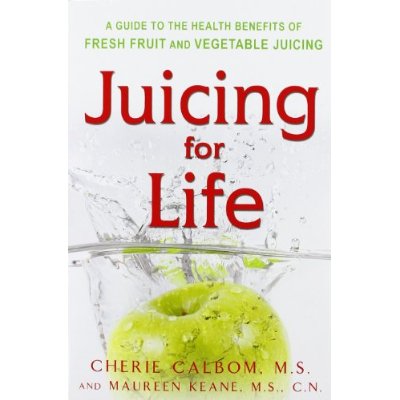 Juicing for Life: A Guide to the Benefits of Fresh Fruit and Vegetable Juicing: 
Eating fresh fruits and vegetables can boost your energy level, supercharge your immune system, and maximize your body's healing power. Convenient and inexpensive, juicing allows you to obtain the most concentrated from of nutrition available from whole foods.
This A-Z guide shows you how to use nature's bounty in the prevention and treatment of our most common health disorders.  This accessible book gives complete nutritional programs for over 75 health problems, telling you which fruits and vegetables have been shown effective in combatting specific illnesses and why.  Along with hundreds of delicious, nutrition-rich juicing recipes, this book provides dietary guidelines, and diet plans to follow in conjunction with your juicing regimen.