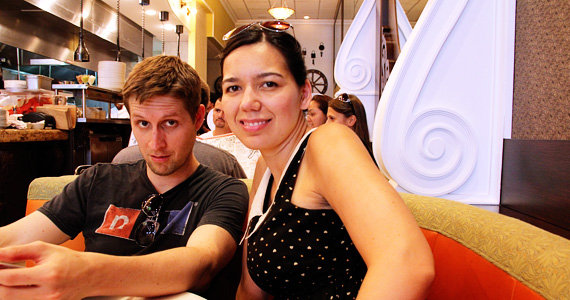 Last weekend we stopped by Books & Books to restock some Chubby Books.  It was a really hot day so we decided to stop at Serendipity and have an enormous slice of carrot cake & a milk shake.   I am currently obsessed with heart print and this Heart Print Dress with Collar by Vero Moda was super comfortable to wear on a sunny day.  What we are wearing:
Dress: Heart Print with Collar – ASOS
Glasses: Helen Aviator Sunglasses – Nordstrom
Shoes: Marc by Marc Jacobs Mouse Flats – Shopbop
Bag: Oasis Triple Compartment Bag – ASOS
Brian's Shirt: NPR Trim Fit T-Shirt – Nordstrom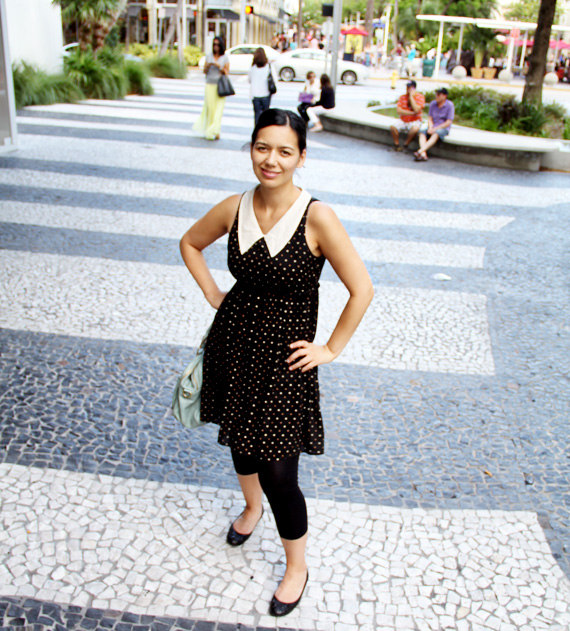 I really love this Triple Compartment Bag.  It has enough pockets to have a specific place for everything in my purse.  This helps me find things quickly and prevents me from looking like a crazy bag lady.  Unlike other bags, in which I have to dig through to find anything.
Imagine my surprise when I found these Helen Aviator Sunglasses at BP in Nordstrom for only $12! (Yes, I still shop at the little kids section.  I have no shame)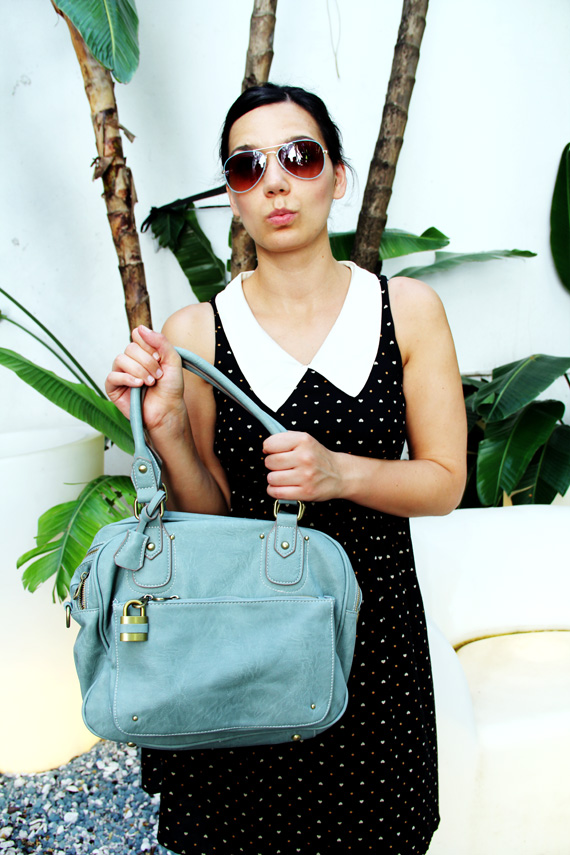 Have a nice week! :)