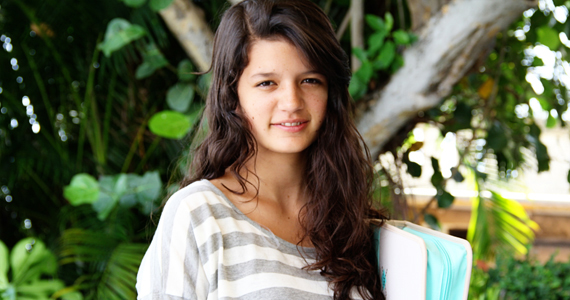 Our little sister, Dani, is in town so we took her shopping for Back To School.  She's turning fifteen and heading to 9th grade. Our mission was to make sure her closet was prepared for High School.  We also added a couple of cute journals and binders to her school supplies.  What Dani is wearing:
Top: Striped Sweater – (Similar) Forever 21
Jeans: Vintaged Skinny Jeans – Forever 21
Shoes: Lucky Brand Emmie Flats – Zappos
Binder: Chococat Binder – Pinkghost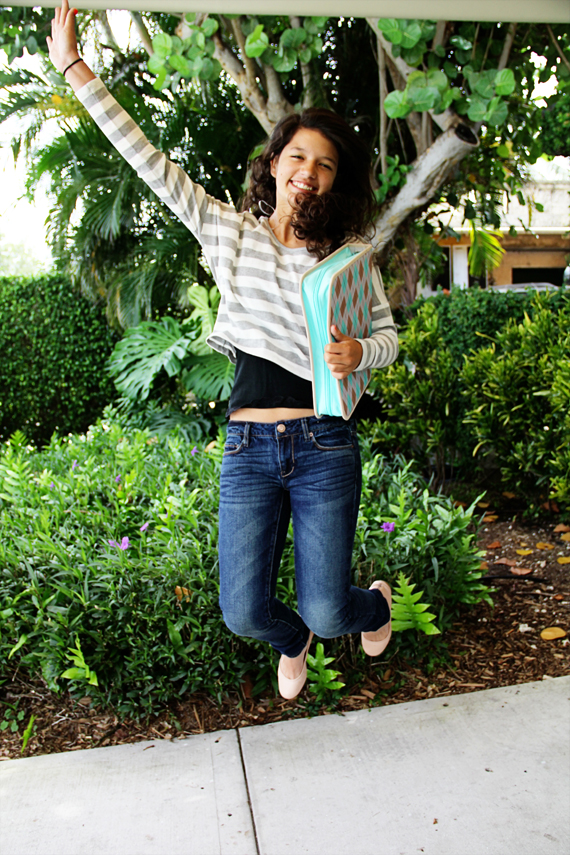 I can't remember if I was this excited to start a new school when I was fifteen but Dani is.  She likes to wear skinny jeans and she picked several sweaters she can pair up with them.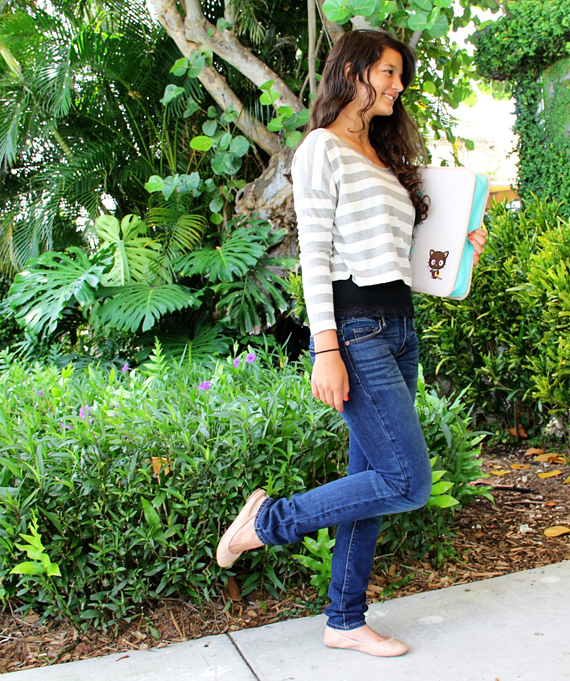 She made sure to stock up on solid flats.  They are comfortable and are easy to match with most of her wardrobe.