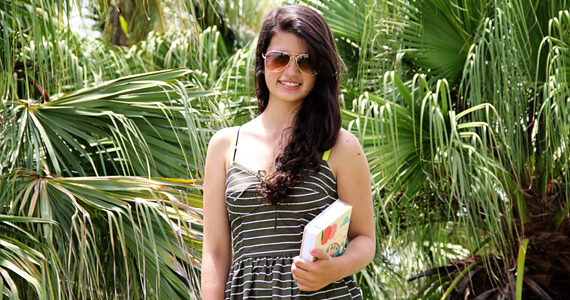 If you are looking for dresses then you might want to check out Target.  Dani found very comfortable and fashionable dresses in our latest excursion.  If your school doesn't allow spaghetti straps just add a cardigan and you're set.  What Dani is wearing:
Dress: Striped Green Dress – Target
Shoes: Lucky Brand Emmie Flats – Zappos
Sunglasses: Aviator Sunglasses – Kohl's
Journal: Allison Cole Chubby Book – Pinkghost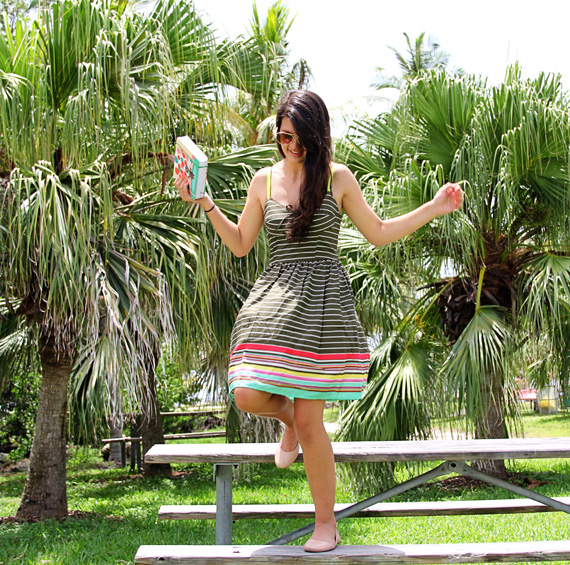 We fell in love with this Sleeveless Striped Dress because it is the perfect breezy summer dress.  With the temperatures in the 90s in July we are happy we found a nice option to wear next month when we hit the 100s.