Today is officially the end of the second work week of 2015. How are you holding up so far? I hope you are feeling amazing! I have high hopes for this year and I am taking advantage of every day. Can you believe we are on the ninth day of 2015? I do! I am enjoying myself but I am also working working working. I also took a look at my workout clothes and decided they needed revamping. There's nothing like a cute new top to motivate you to get your butt out of bed and go jogging. Here are some of the cute goodies I found.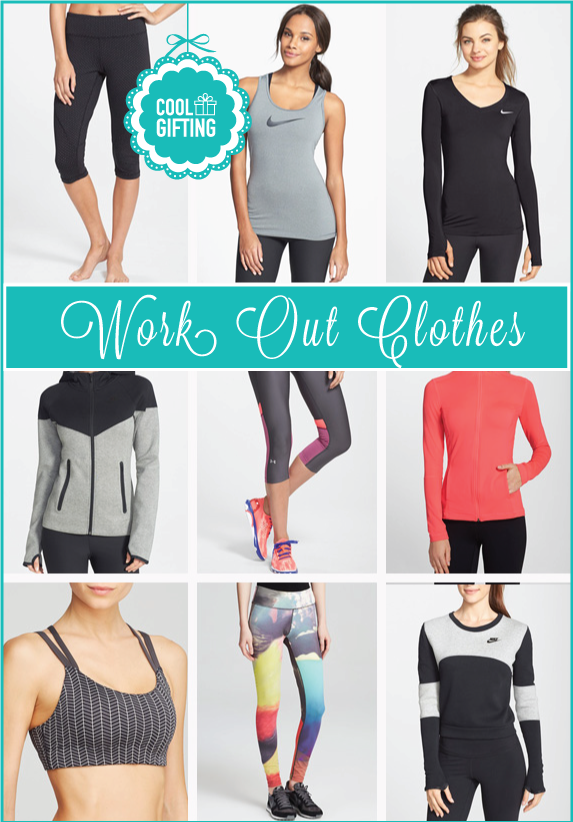 My absolute favorite workout pants are the Zella Live in Capris but I was getting tired of always wearing black capri pants. I'm so happy to see they released the same pants with a dotted pattern. They are adorable, comfortable and practical.
Finding the perfect pair of workout pants is not as easy as you'd think. Some leggings are not comfortable. Others are made of thin fabric causing them to stick to your legs showing every little imperfection. Sometimes pants are tight in weird places giving your body a weird overall shape, making things bulge where they are not supposed to. Others are see through and you only realize until you're in some awkward pose in the middle of your pilates class that everyone can see your underwear. It has taken me years to find the perfect pants that shape my body the way I like it and are tight in all the right places. You might be thinking, "Hey lady just wear whatever. You're going to go sweat." That might work for some people but I personally do not feel like working out when the pants I'm wearing make me feel like an improperly stuffed sausage. So if any of you are picky like me. I recommend these Zella pants.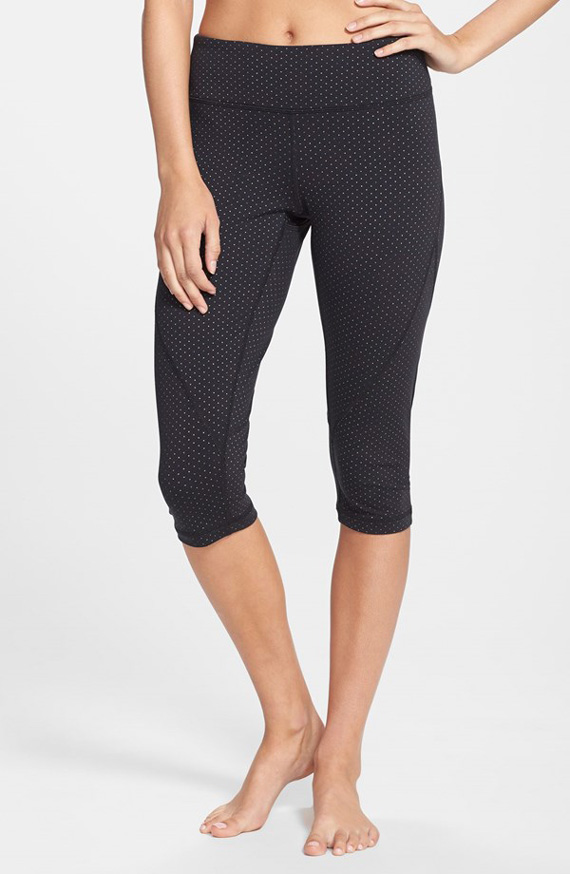 A made-to-move tank fronted by Nike's signature Swoosh is constructed from moisture-wicking Dri-FIT fabric with smooth seaming that won't distract from your workout. It's available in an array of colors.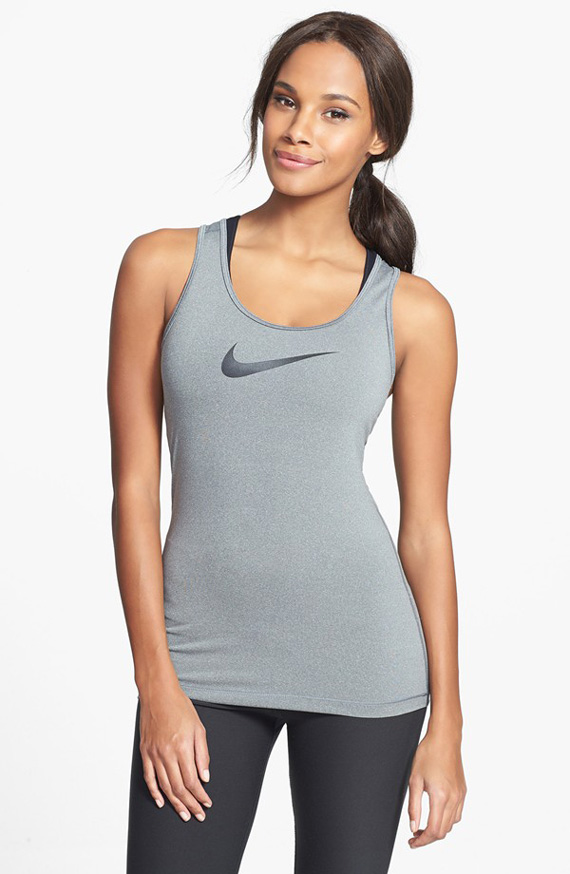 A V-neck top cut from moisture-wicking Dri-FIT fabric has a slim silhouette that makes it an essential base layer from training to race day. Includes thumbholes in cuffs to keep hands warm and sleeves from creeping up.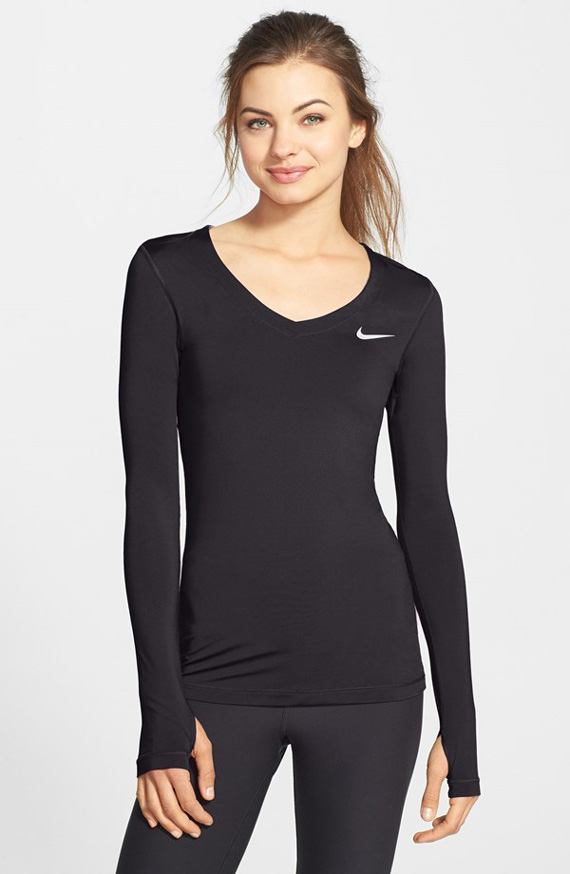 Gear up for colder weather with a sporty zip-front hooded jacket made from warm-yet-lightweight double-face jersey.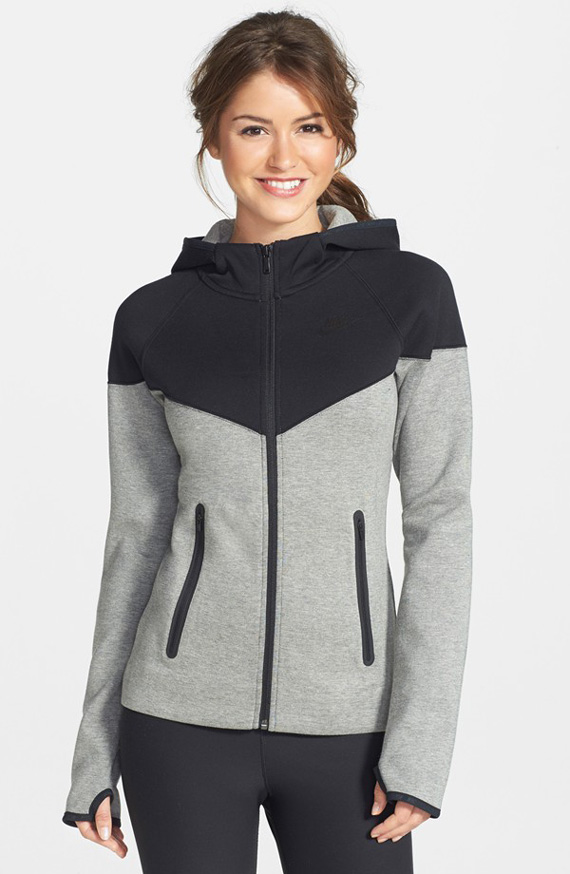 Ultra-snug compression capris crafted from stretchy, sweat-wicking and lightweight HeatGear fabric offer stay-put coverage and keep muscles fresh for a speedier recovery time—and a speedier personal time.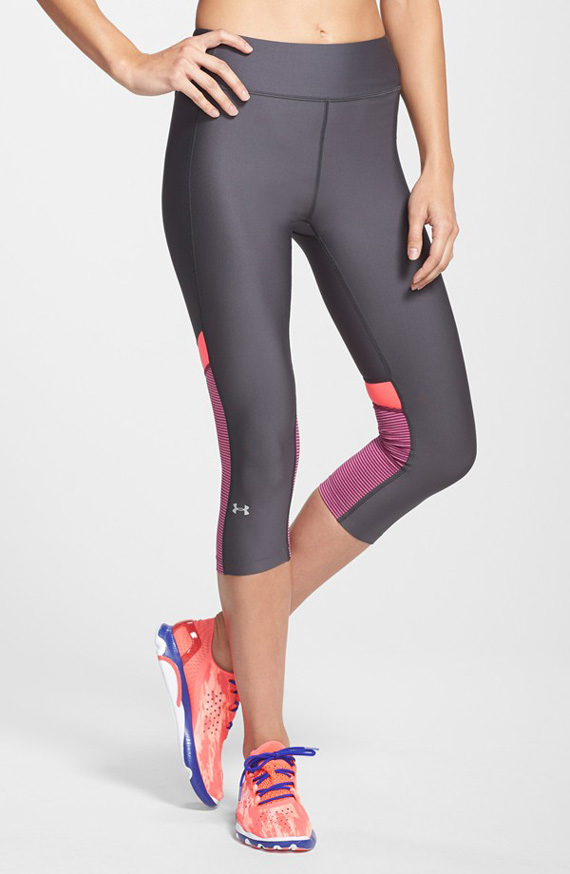 Princess seaming creates a slim, streamlined silhouette on a fitted jacket made from weightless StudioLux Lite® fabric that wicks moisture to keep you dry. A low-profile stand collar and drop-tail hem provide extra coverage and keep cold air out as you warm up in and out of the studio.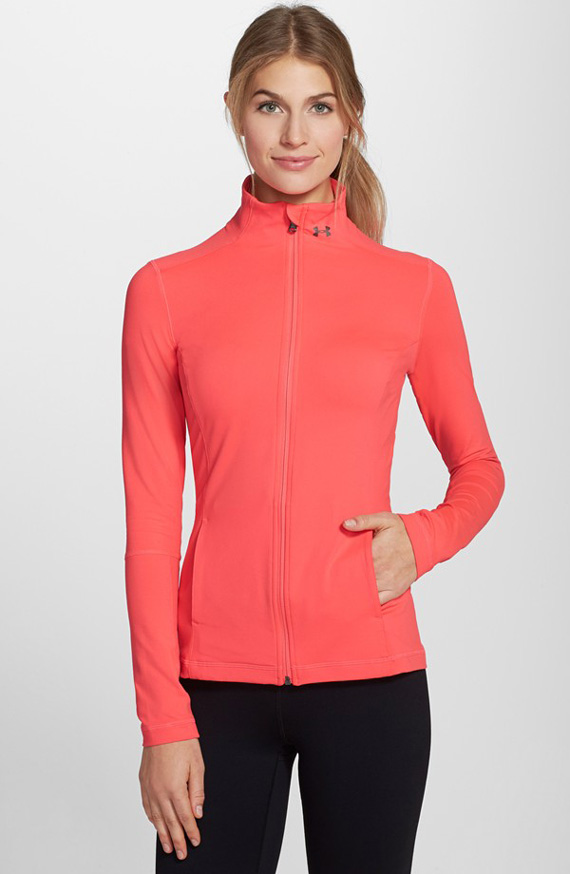 Oiselle boosts basic sports bras up to modern levels, starting with the Chevrona, cut with ultra-supportive double-strap technology and a trend-right print.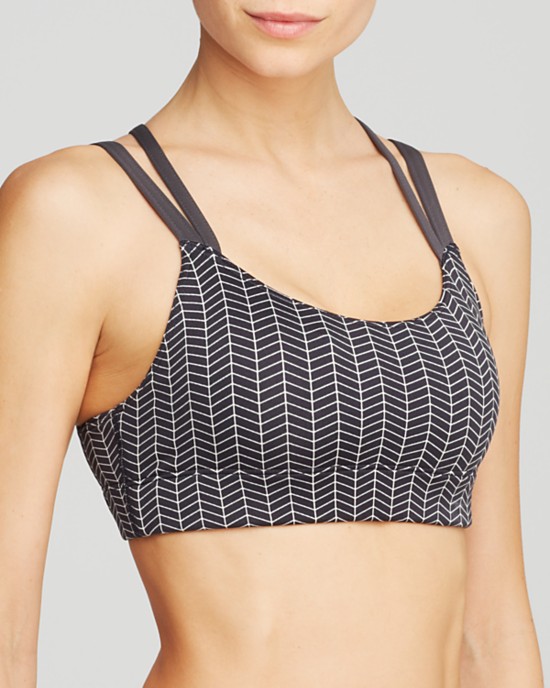 A dreamy mix of sunset hues and sky blues on Nike's Foreverun leggings invigorates AM-PM workouts with bold color and Dri-FIT technology.
A classic crewneck sweatshirt is reimagined in a slim, streamlined silhouette with color-blocked styling, flatlock construction and extended thumbhole cuffs. A back zip completes the update.