This Valentine's Day show your love with some sweets. I tend to overeat during special occasions: birthdays, Valentine's Day, anniversaries, you name it. There's nothing I can do about it. I LOVE chocolates. If you ever have to win me over, just show up with chocolate and I will melt at your feet. Other top munchies I love: macarons and creme brûlée. That's why I work out like a maniac on the days between special occasions. So that I don't have to worry about it. If your sweetheart loves the yum yums, like I do, you should keep reading.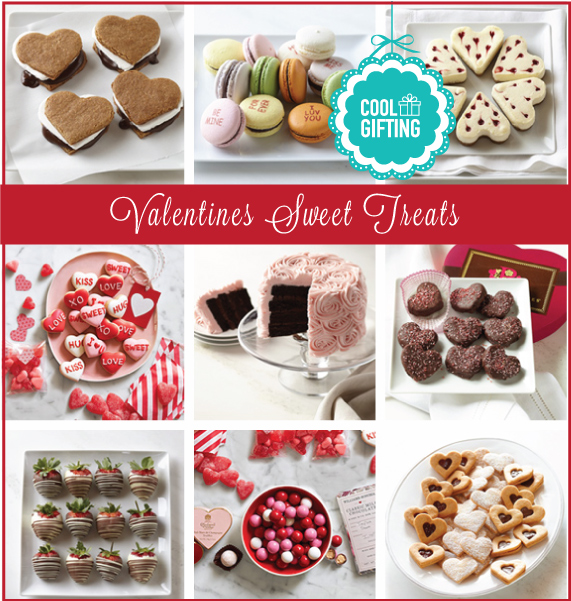 These petite iced sugar cookies convey the sweetest messages to share with your loved ones on Valentine's Day. The all-natural cookies are made fresh daily, using sweet butter for superior flavor and a crisp, buttery texture. Serve the festive, hand-decorated cookies with a cup of tea or hot chocolate for a special Valentine's treat, or present them as a special treat for your sweetheart.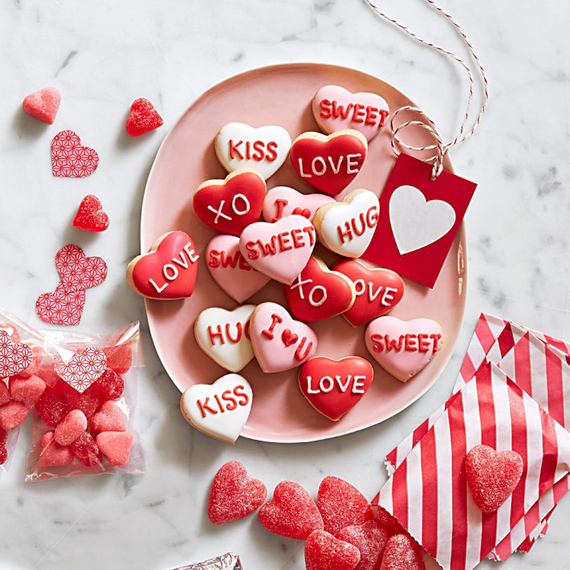 These crunchy, creamy malt balls are an irresistible treat. Under the pink and white shells, a layer of rich milk chocolate surrounds a crisp, light malt ball center.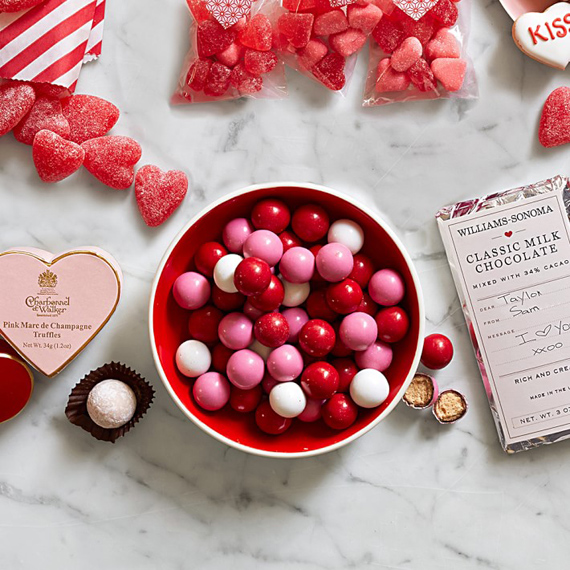 To set the stage for romance, there's nothing like the decadent pairing of fresh strawberries and rich chocolate. William Sonoma's confections start with plump, juicy, perfectly ripe berries, which they enrobe in the finest milk or white chocolate and then drizzle with contrasting chocolate for decorative presentation. Their tempting assortment makes an elegant treat for parties, a thoughtful hostess gift or a sweet finish to a Valentine's Day meal.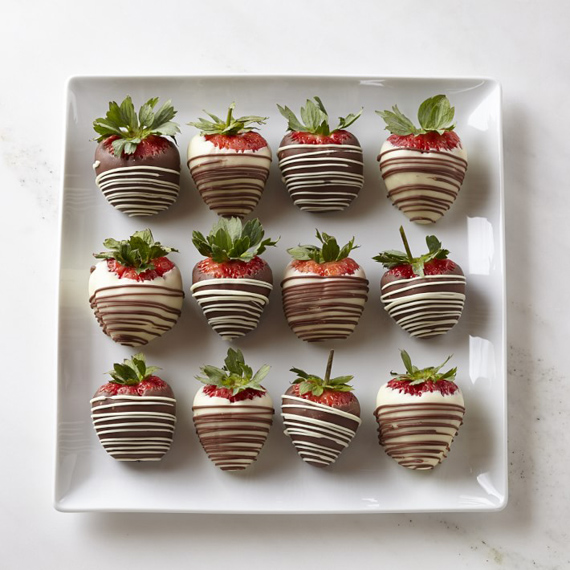 You'll heart this linzer and butter cookie collection, prepared just for us by Boston's Tatte Fine Cookies & Cakes, led by pastry chef Tzurit Or. Made from all-natural ingredients, the linzer cookies are filled with either handmade strawberry preserves or a rich Belgian chocolate ganache. Also included are heart-shaped butter cookies, dusted with powdered sugar. Delicate and not too sweet, these elegant cookies make an impressive gift but are so tantalizingly tasty, it may be tough to part with them. The collection includes 8 strawberry, 8 Belgian chocolate ganache and 24 plain butter cookies.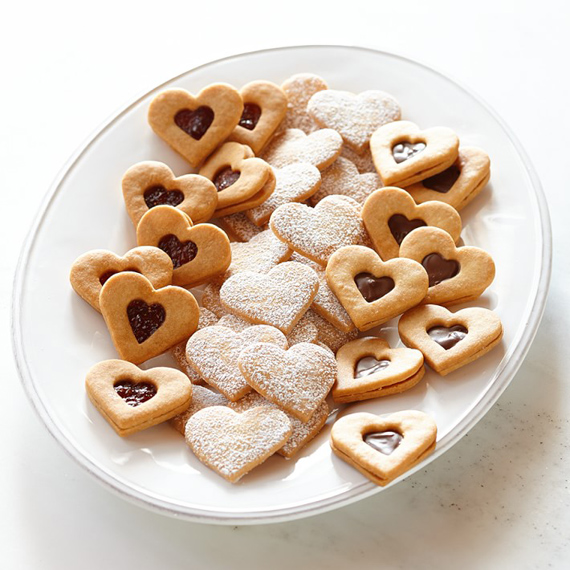 Make any occasion especially rosy when you celebrate with this blossom-covered chocolate cake. Prepared by boutique bakery We Take the Cake, this decadent confection features four luscious layers of rich chocolate cake, generously cloaked with a chocolate cream cheese frosting, then emblazoned with pale pink vanilla buttercream roses for a perfectly pretty finishing touch.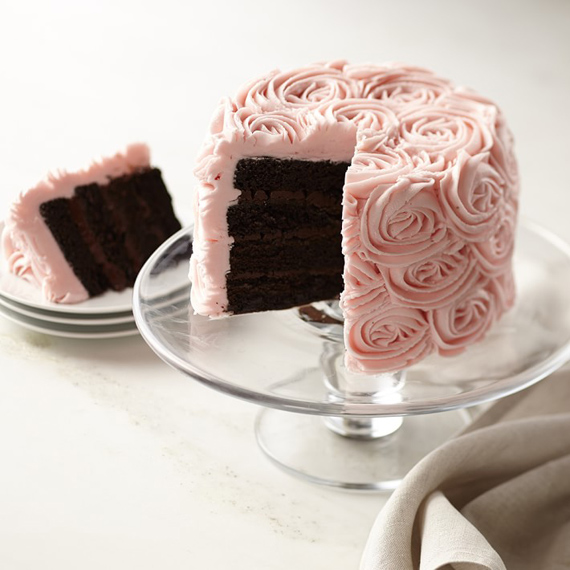 Have a little heart and give mom these moist chocolate-covered mini red velvet brownies made with love by Blissful Brownies in Oregon. Baked in small batches, these little heart-shaped morsels are a happy marriage between moist red velvet cake and dense, rich brownies. They are enrobed with a thin shell of dark Guittard chocolate, and playfully adorned with pink coarse sugar to delight both the eye and the palate. The brownie bites are nestled in a heart-shaped kraft box, tied up with a bow and ready for gifting.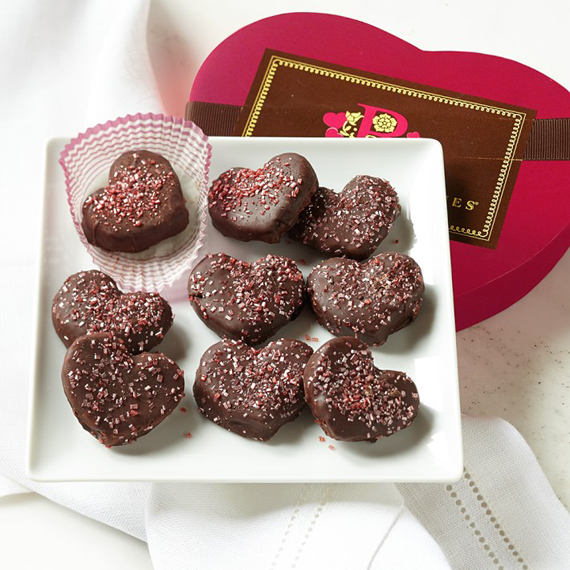 The classic candy conversation heart gets a fresh look with these sweet, chewy macarons. At her celebrated New York City bakery, Dana Loia combines classic French techniques with nostalgic American flavors to create whimsical, one-of-a-kind confections. Perfect for sharing at parties, this handcrafted assortment features six flavors: Raspberry (pink), White Chocolate (white), Milk Chocolate Caramel (lavender), Pistachio (green), Dark Chocolate Orange (orange) and Peanut Butter Chocolate (yellow). Six of the cookies are emblazoned with traditional messages; the rest are plain.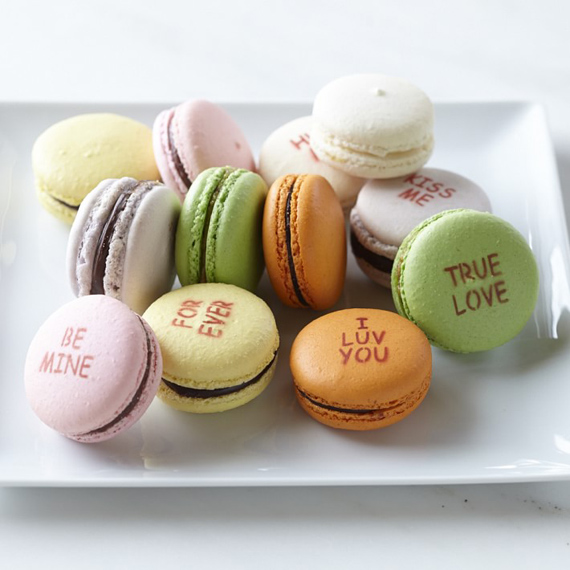 Enjoy a fireside camp treat in your own home. These heart-shaped s'mores are a romantic way to enjoy a hands-on treat anytime. Prepared by chef Jamie Cantor and her team at L.A.'s Platine Bakery, the kit includes house-made, heart-shaped grahams, pillowy, homemade vanilla bean marshmallows and rich dark chocolate chips to create the ultimate indulgent treat. Simply melt the chocolate chips, assemble and enjoy. They're great for kids, but equally coveted as a grown-up dessert.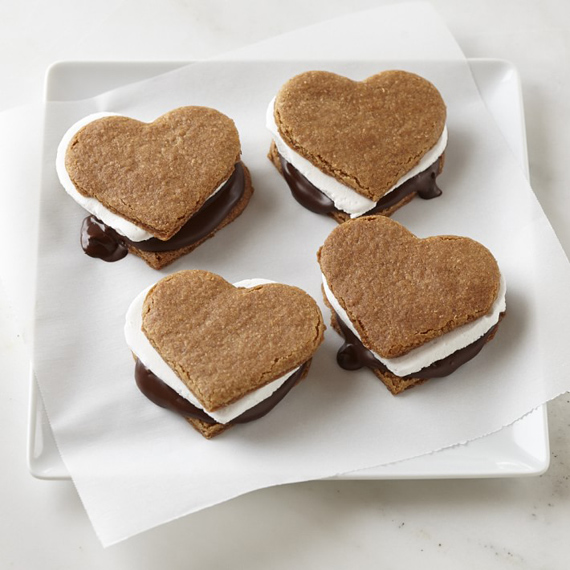 Delight cheesecake lovers with a classic American dessert with a heart-warming twist. Handcrafted by chef Jamie Cantor and her team at L.A.'s Platine Bakery, these authentic New York-style cheesecakes are gently baked in a water bath to give them a wonderfully smooth, rich texture. Each cheesecake is baked into the form of a heart and is embellished with a whimsical border of raspberry puree. Flecked with bits of Nielsen-Massey vanilla beans, the filling of fresh, tangy premium cream cheese and sour cream contrasts with the delicate crunch of the traditional graham cracker crust. Keep the cheesecakes in your freezer, then simply thaw and serve as an easy, elegant last-minute dessert for your special occasion.