This year you can impress your family with a Heart-Shaped Waffle Bar! With the Heart-Shaped Waffle Maker you can make five waffles at a time. Imagine the delicious toppings: whipped cream, butter, syrup, strawberries, blueberries, blackberries, Nutella, ice cream, and sprinkles. The options are endless and, most of all, fun. There is nothing I enjoy more than picking what I want from a buffet. A waffle bar just seems like a dream come true.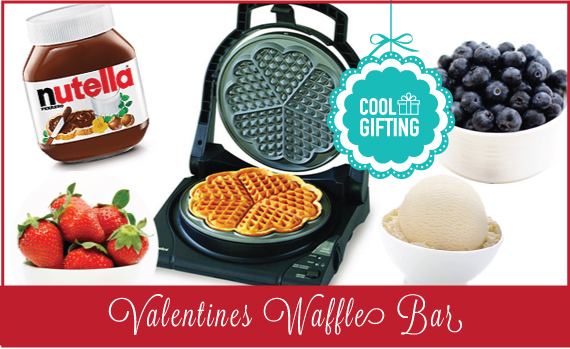 With a new modern design and a unique "floating" top-plate, the M840 is the most advanced waffle maker yet. In as little as 90 seconds, you'll be preparing the worlds most delicious waffles, effortlessly. The unique Quad® baking system lets you select the ideal flavor, texture and color. With a simple flip of the texture select switch, you can choose either fast bake for crisper waffles with a soft, oven fresh interior, or deep bake for a more uniform texture. This professional, heavy-duty unit offers a "waffle ready" beeper, "baking" and "ready" lights, instant temperature recovery for continuous baking, a non-stick deep channel griddle and an easy-clean overflow channel. The "floating" lid guarantees uniform waffle thickness and baking and ensures incredibly easy clean-up every time. This revolutionary waffle maker comes in Traditional Five of Hearts or Classic Belgian format.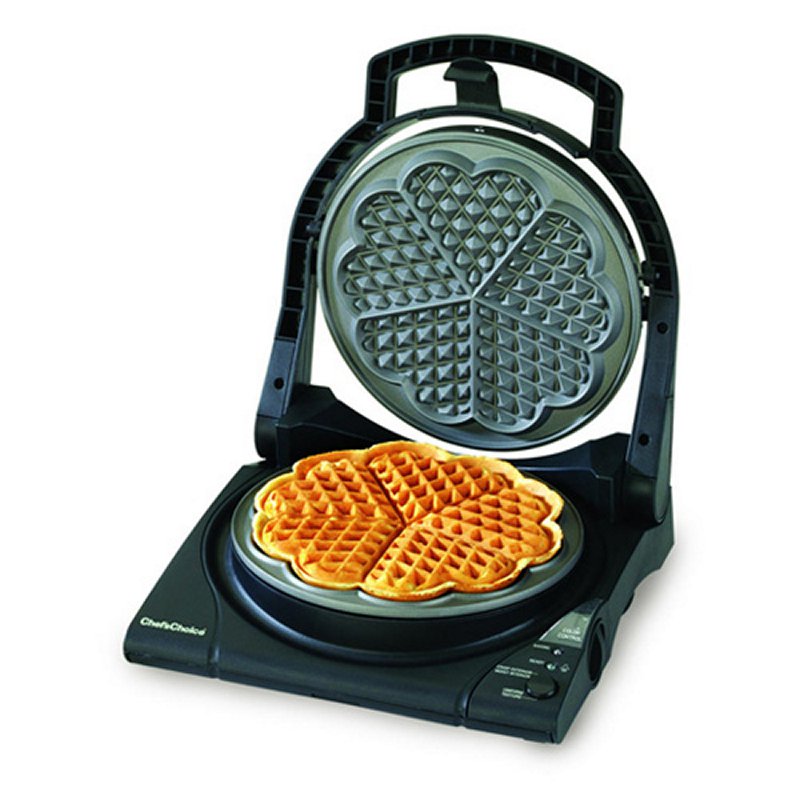 In case you are looking for ideas for your waffle bar I have listed a few amazing waffle bars I found: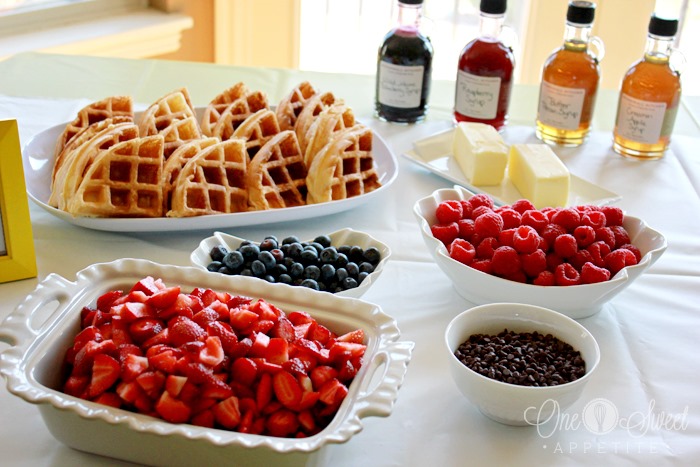 One Sweet Appetite has a blog post on having a waffle bar party worth checking out.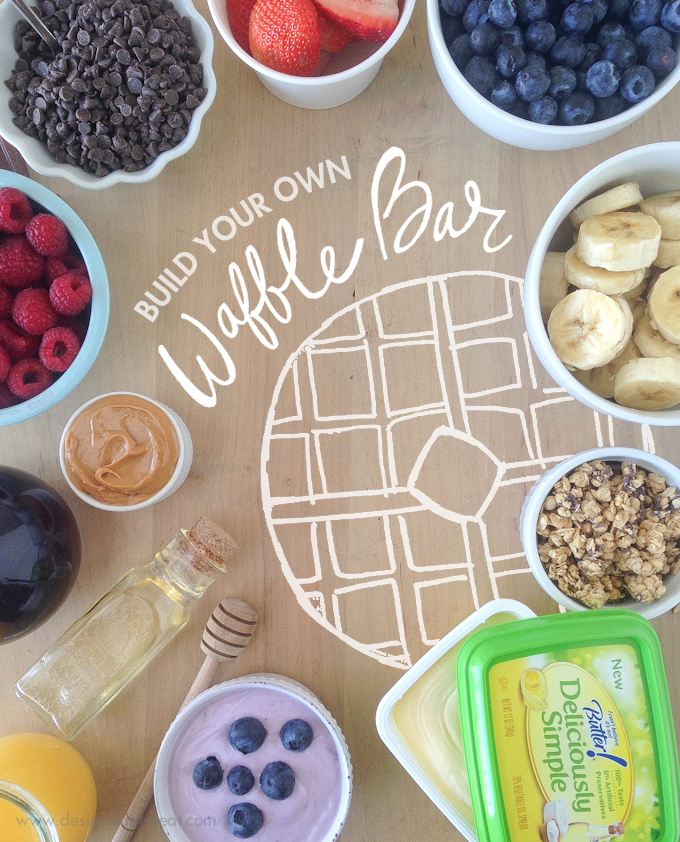 Design Eat Repeat also has a great take on the waffle bar. She includes chocolate chips in her toppings!