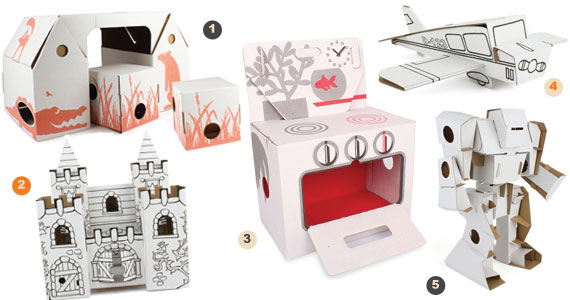 I love the new lines of cardboard toys that are popping up.  They are affordable, promote creativity and are customizable to your kid's style.  I know a few little peeps who would love spending the afternoon building any of these: 1. Cardboard Desk With Stools (Similar)
, 2. Cardboard Castle, 3.   Cardboard Stove (Similar), 4. Cardboard Airplane (Similar), 5. Cardboard Robot (Similar)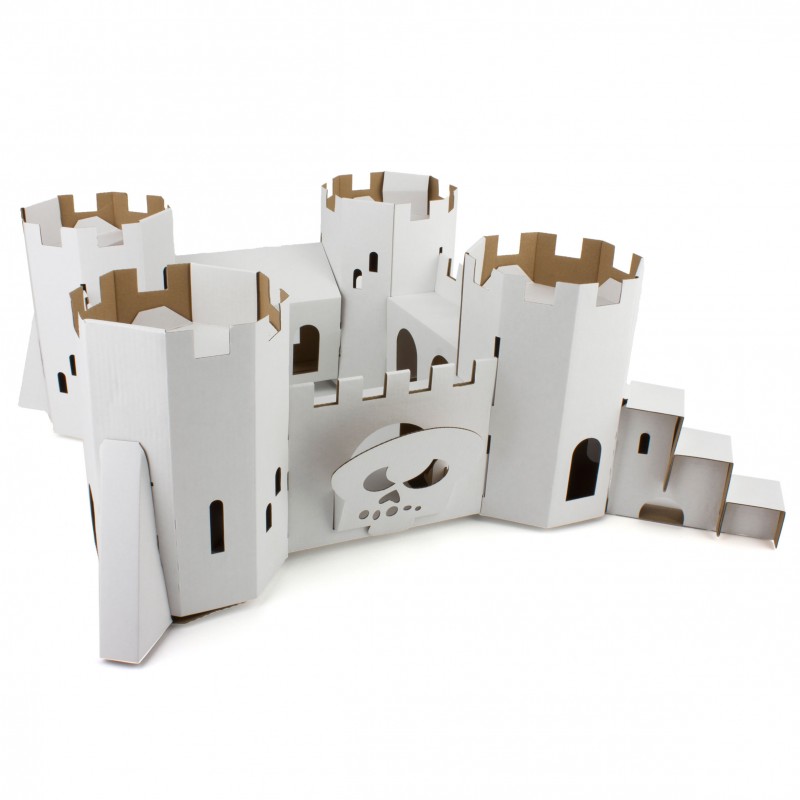 Stage by stage, watch this Cardboard Pirate Fortress come to life. Perfect for kids with big imaginations, the simple slot- system makes building fun and easy.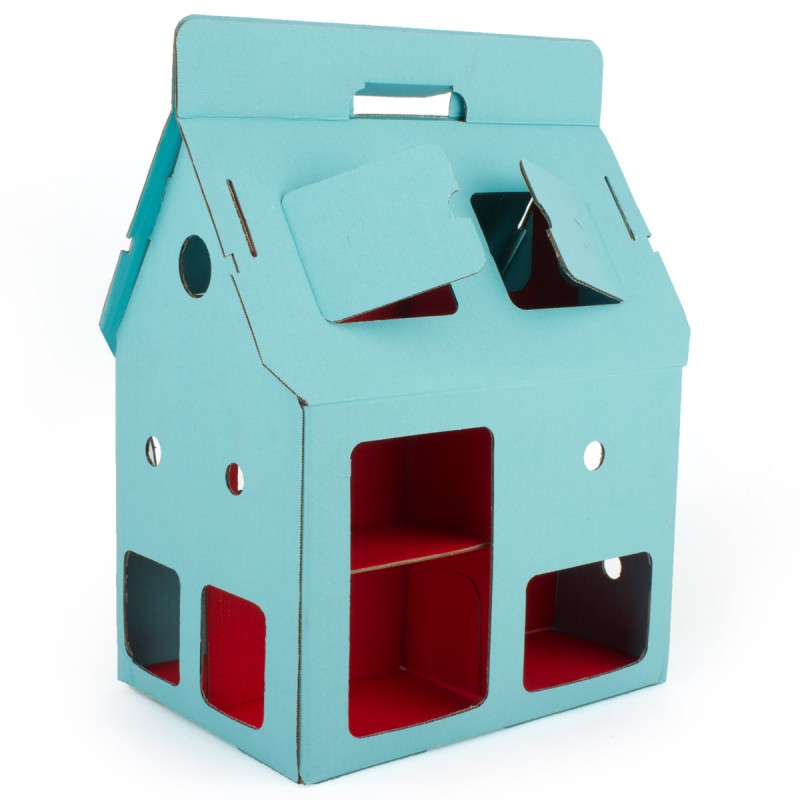 Cardboard Doll House is a mobile home in blue with eight rooms, an attic and spy holes.  The house can be decorated and painted to suit your child's tastes, encouraging creative and imaginative play. All their figurines will love living in this spacious home, which is both easy to carry and install.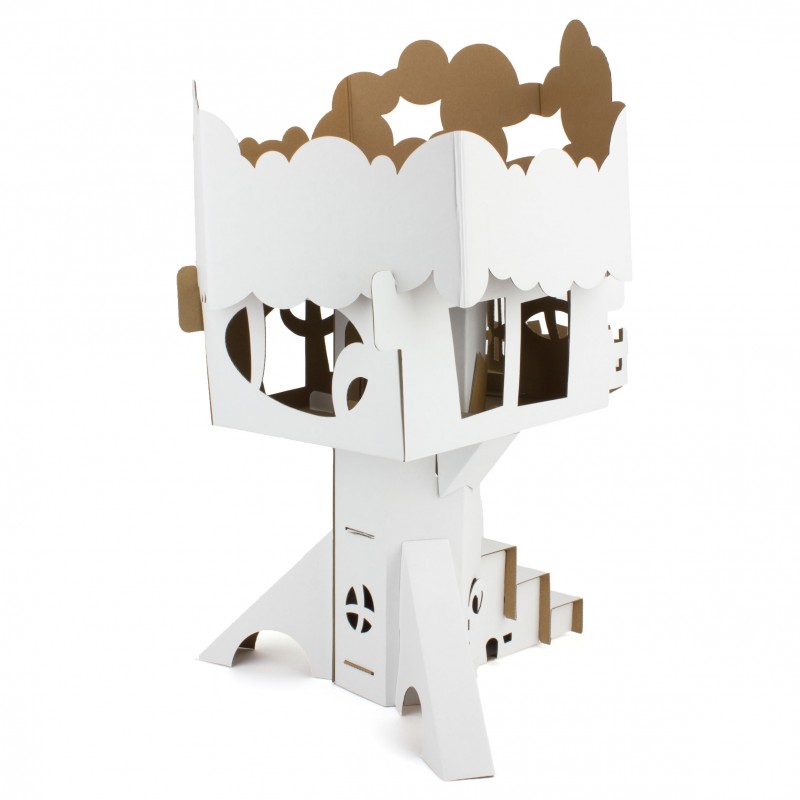 Every little one dreams of having a spectacular treehouse, and this Cardboard Tree House is a good start. Easy to put together with plenty of room for imaginative decoration, the toy is the perfect way to wile away an afternoon.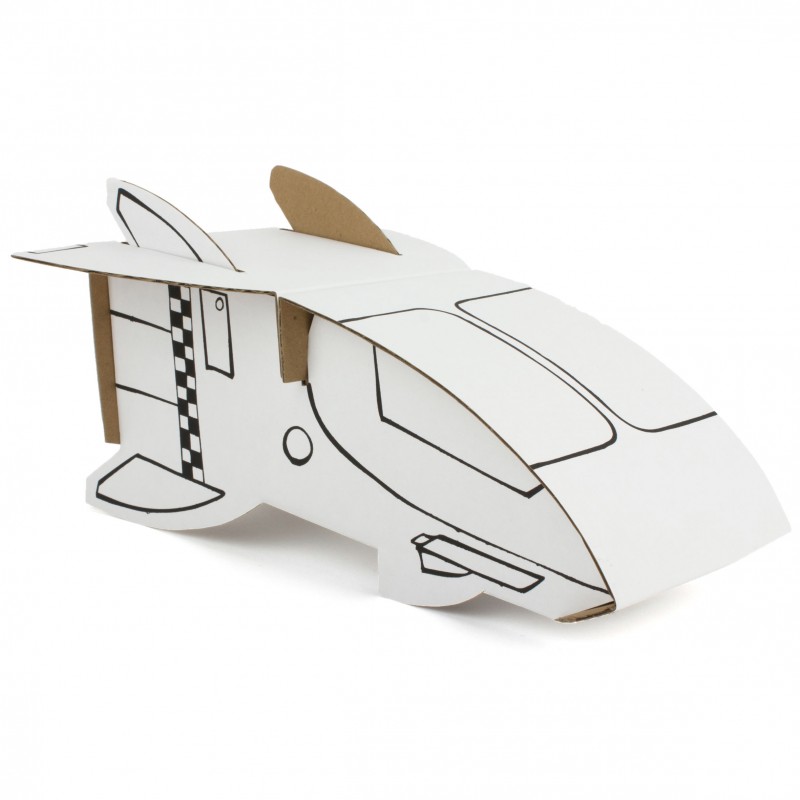 Blast your little star into his space fantasies with this Cardboard Space Craft. Imaginations will run wild with the fabulous toy, which is simple to construct and a lot of fun to decorate.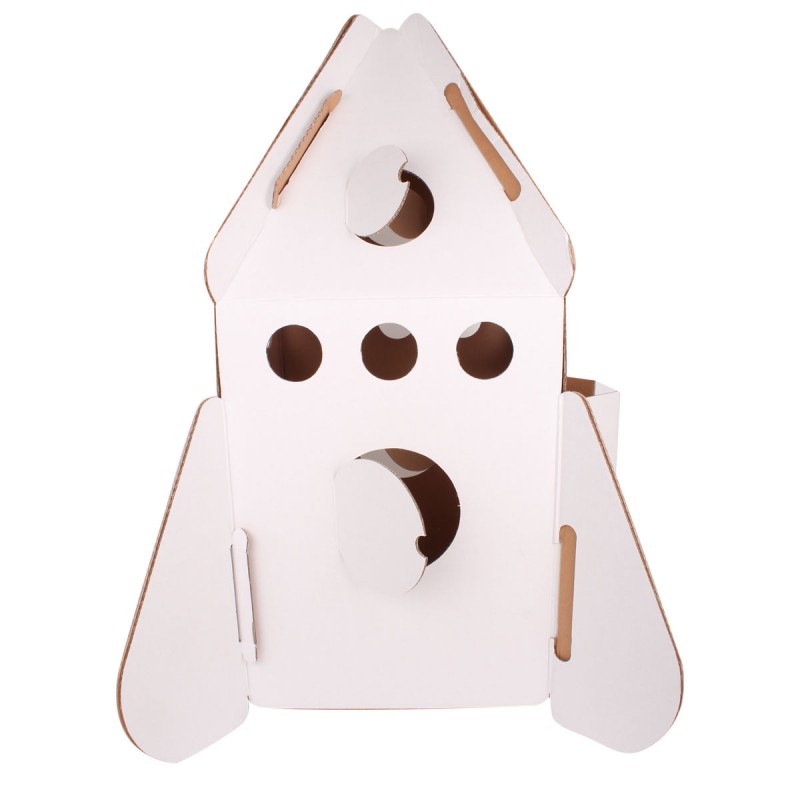 Send your little one up to the stars in this Cardboard Space Rocket. This super item has a door and round windows and can be decorated and painted to the child's own personal taste, not only encouraging imaginative play but helping to develop their creative flair too.