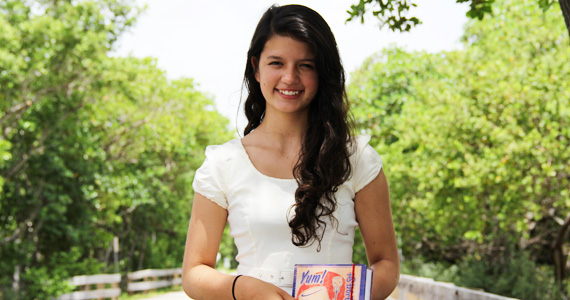 Dani received some birthday presents early this year; including this white dress I bought for her a while ago at ASOS. This exact dress is no longer available but we found this very similar dress and it is adorable. It comes in mint and that makes it a winner.  What Dani is wearing:
Dress: White Skater Dress – (here is similar dress at ASOS)
Shoes: Lucky Brand Emmie Flats – Zappos
Sketchbook: 64 Colors Chubby Book – Pinkghost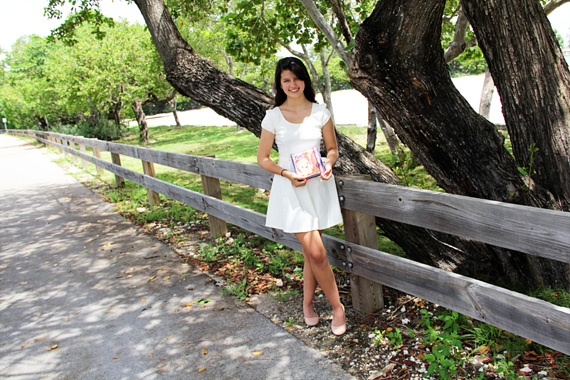 What is so great about skater dresses is that they are such a comfortable & flattering fit. Dani loves this particular dress because it includes a belt and plans to wear other colorful belts with it too.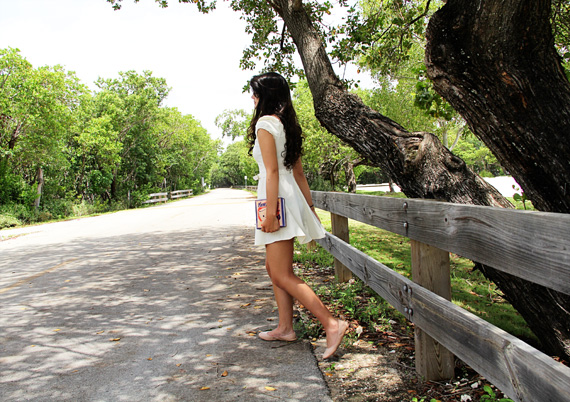 We'd like to thank Dani for letting us in on her Back To School planning :)