It's almost that time of year again, summer time. Some people look forward to basking in the sun, while others dread the suffocating heat and cooping themselves indoors with the chilly air conditioning. Regardless of what camp you fall in, you will have to venture outside. Even if it is only from your car to the grocery store and your car to work. I fall in the group that finds refuge in the shady indoors but I am making an effort to evolve into someone that falls in the sun soaking lovers group. While I complete my metamorphosis, I will need a closet full of breezy and comfortable clothes to survive the South Florida summer heat. Shabby Apple's latest line of midi skirts look like the perfect summer outfit solution. Their skirts are available in many different styles from informal to formal.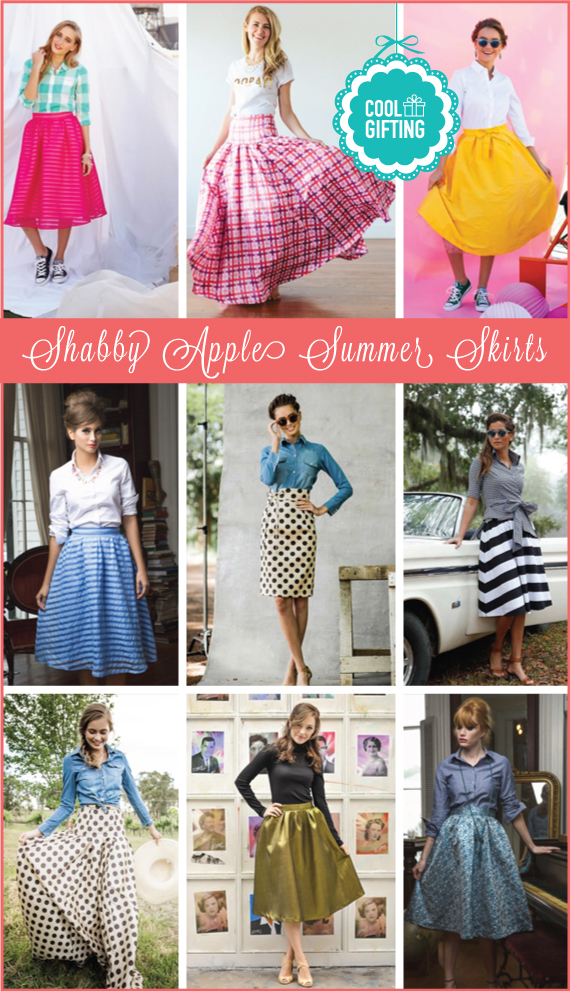 I love how they dressed down this bright fuscia skirt with converse and a mint plaid shirt. I can also see this skirt as part of a dressier get up. It shows how versatile midi skirts can be.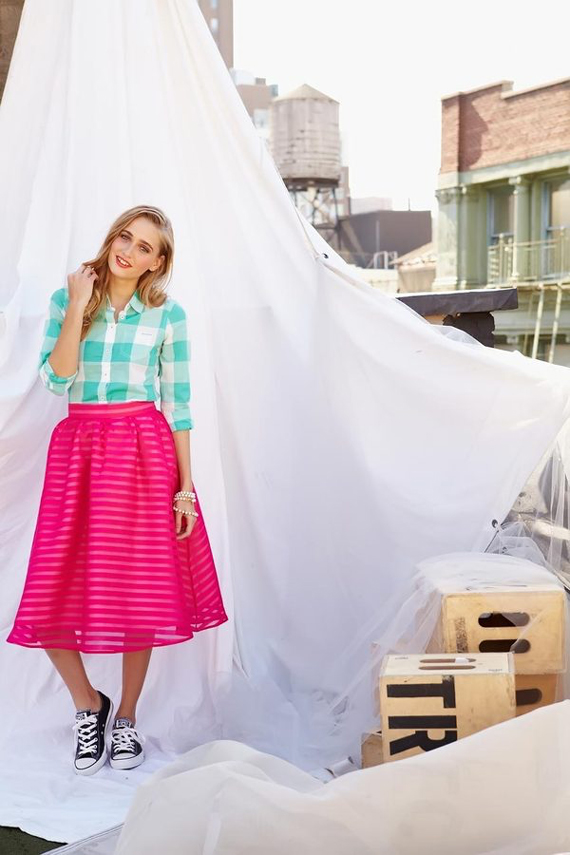 Shabby Apple's maxi skirts are so flowy and flattering. I think it's because of the tight fit at the waist that you look so good when you wear one of these long skirts. I like the bright summer colors of this skirt. I imagine twirling around in this skirt is loads of fun.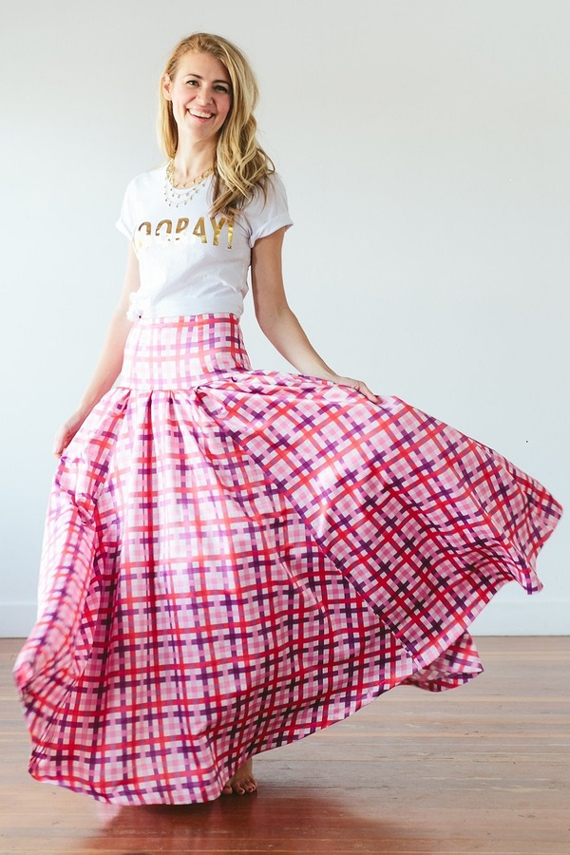 Shimmering Gold skirts are the must haves for formal events, whether they are during the day or night. Wear this classy skirt and feel confident in your playful yet conservative attire.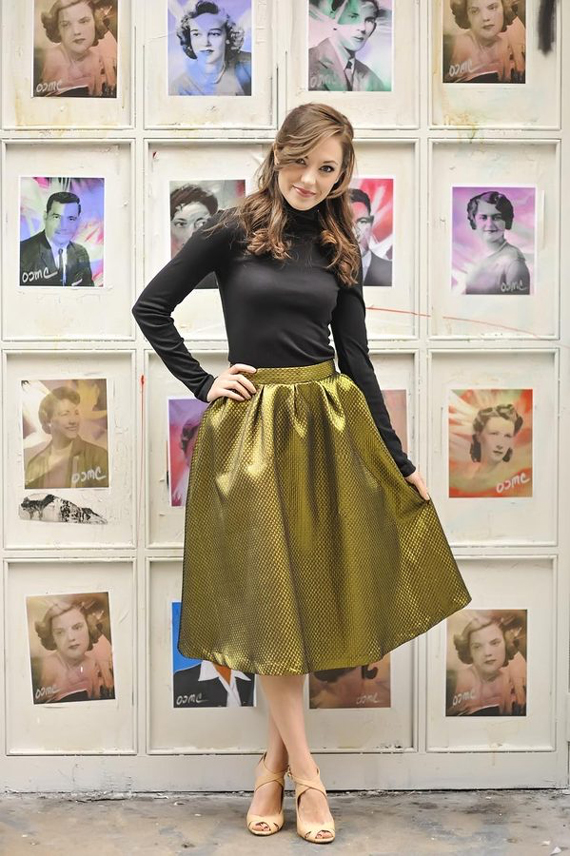 Bright yellow is the official color of summer. Get in the sunny seasonal mode with this puffy midi skirt with tulle lining. It also has a cute tie/bow accent in the front.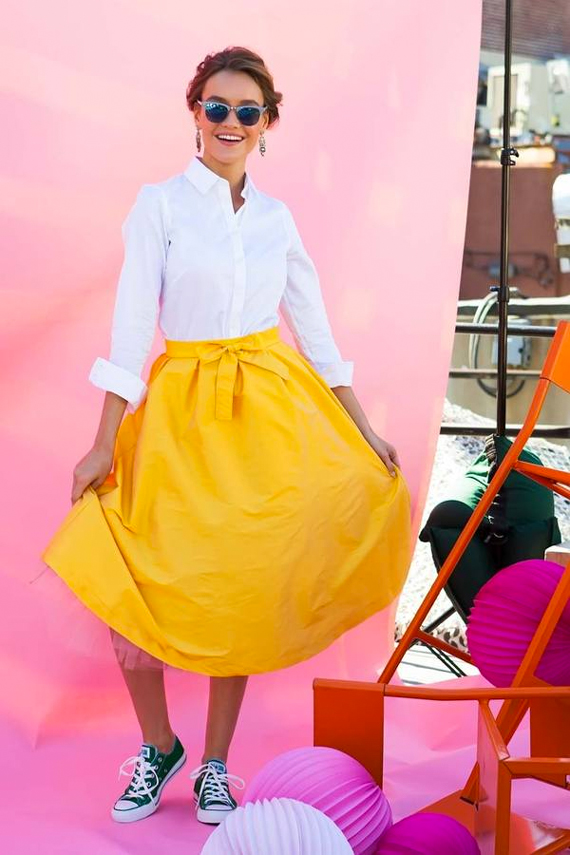 I'm a huge fan of this polka dot pattern by Shabby Apple. I have featured these skirts before because they look so chic. I had to include them again in case you missed them in previous posts. This pencil skirt has just the right amount of whimsy for the office; or wear with denim as pictured below for a more casual look.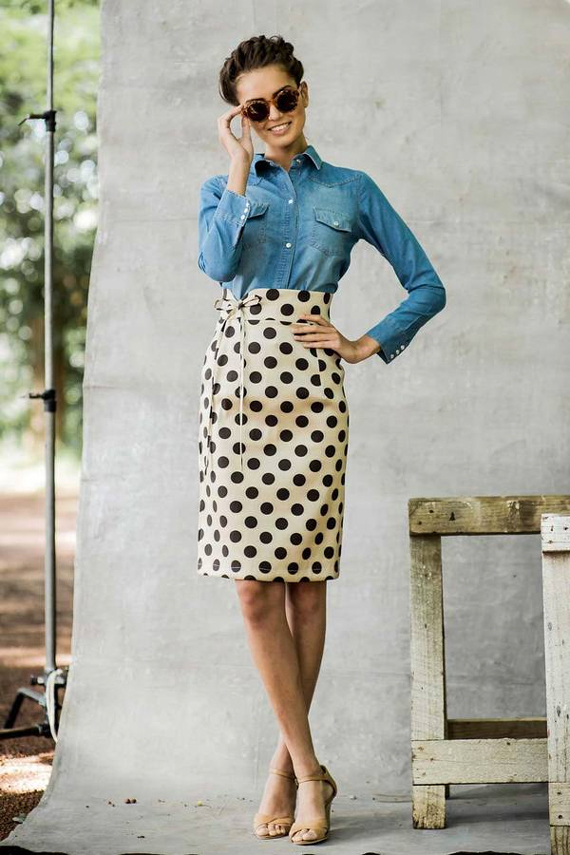 I dream of twirling in this maxi polka dot skirt in a field just like the model below. I also dream of wearing this skirt down my street. I need to stop dreaming and pull the trigger. It has been on my wishlist long enough.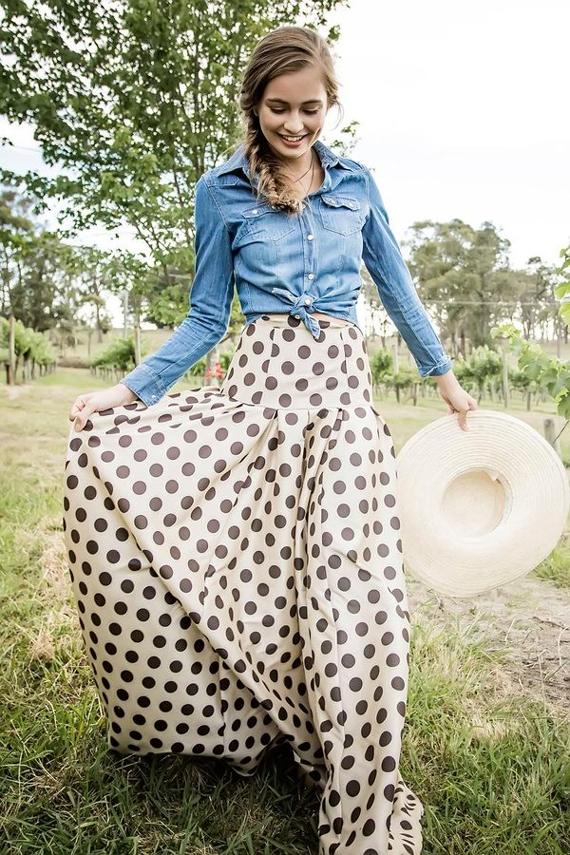 The Park Ave. Skirt in baby blue matches perfectly with a crisp white shirt. I also see a beautiful outfit with pastels for Easter. If you want to stick to a traditional outfit wear black or beige with this skirt and heels.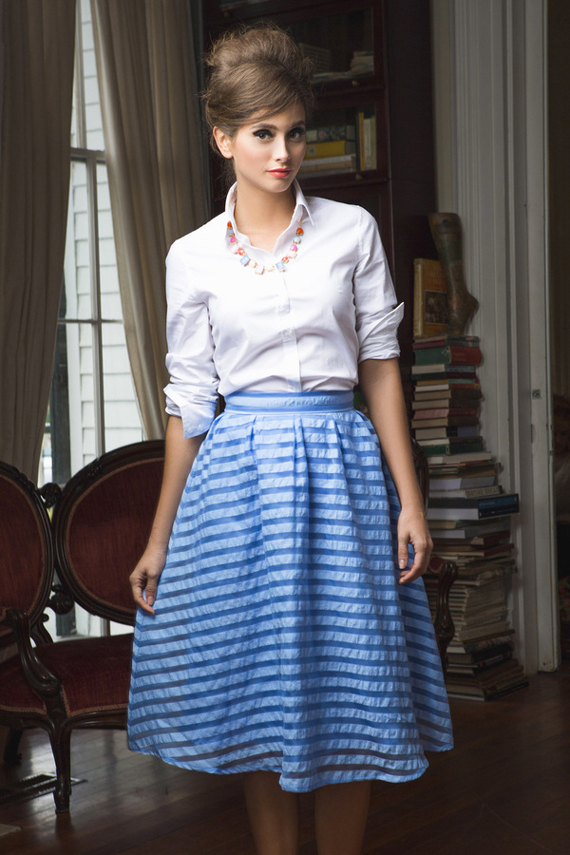 This shimmering skirt with a busy pattern has tea party written all over it.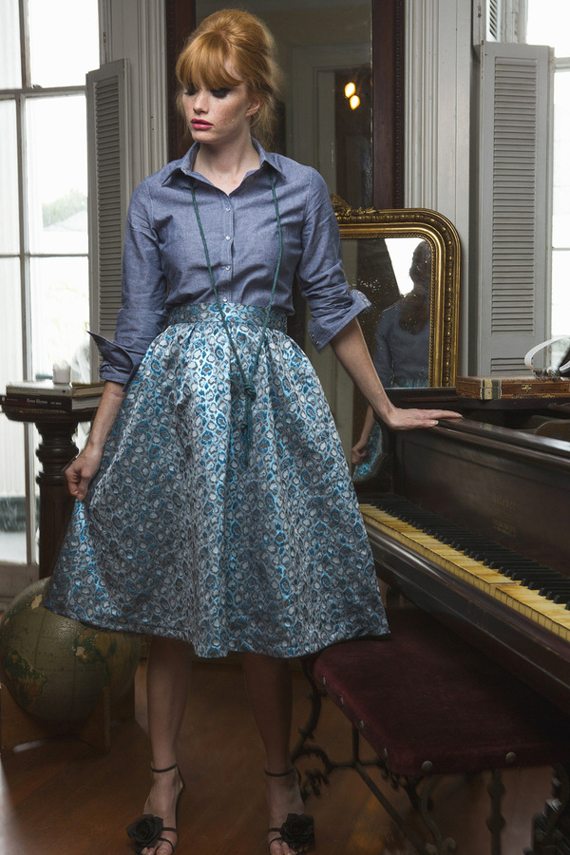 Having a staple black and white, striped midi skirt is always a good idea. Monochrome colors go with everything and always give a dressy vibe.