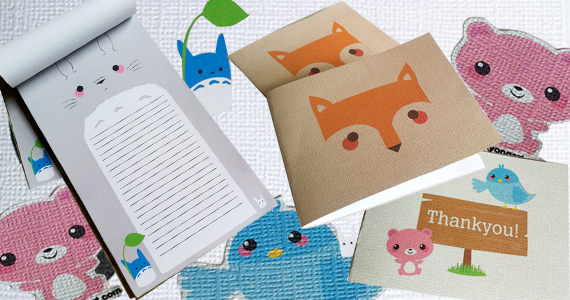 As a huge My Neighbor Totoro fan, I had a SQUEE moment when I saw Hannah Kyong Nye's Totoro inspired notepad.  Every page features the same illustration of Totoro, his stomach with writing lines and his friends at the bottom.  Every notepad comes with 30 pages to write down your notes! It makes a beautiful gift for any Totoro fans in your life :)
KyongArt Etsy Shop sells many other hand-made notebooks, cards, and stationery.  Each product is carefully detailed with illustrations and designs, all made with love.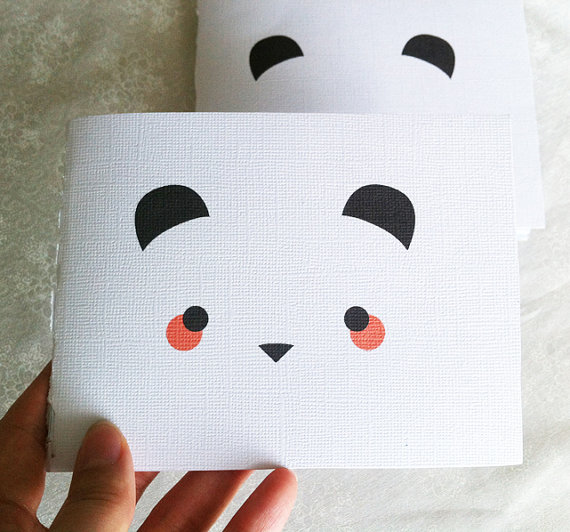 Blushing Panda Notebook is happy to see you and excited to share your new writings or drawings with you! This notebook measures 5 1/2 inches wide and 4 1/4 inches tall. It also features 16 blank pages for all of your doodling, note taking, and list making.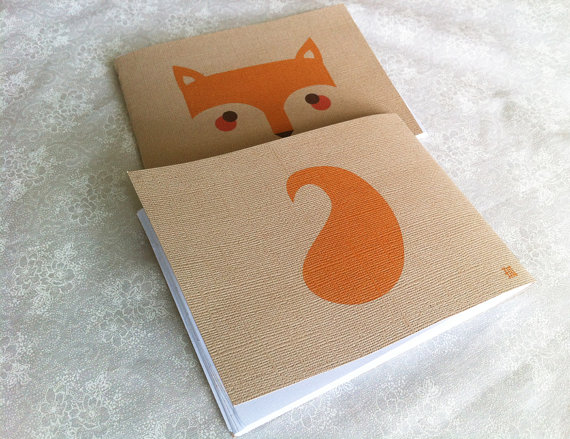 Blushing Fox Notebook This pocket notebook features a cute/kawaii fox on the front and his bushy tail on the back. On the back is also the word "Fox" in either Japanese or Korean.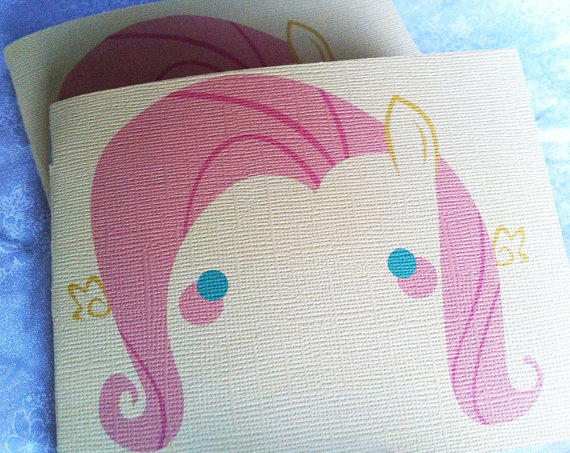 Unicorn Notebook Blushing Fluttershy lets you bring along your favorite shy My Little Pony!  This pocket notebook features a cute/kawaii Fluttershy on the front and her long, flowy tail with her cutie marks on the back.   Take Fluttershy with you in your purse or your sidebag to fill in your notes.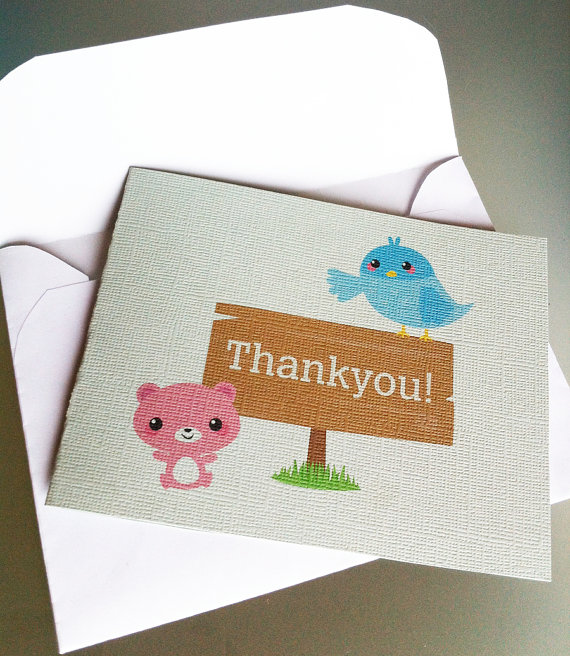 ThankYou Card Set. On the front of this card is a blue bird on a top of a wooden sign that reads "Thankyou!" and at the base is a pink bear, happy and welcoming to see you! The inside features the pink bear's head with a speech bubble to write out all of your thank you's.  This package comes with 2 Kawaii thank you cards, 2 handmade envelopes, and a handful of free stickers to seal/decorate the envelope, share with friends or family, or keep for your self!