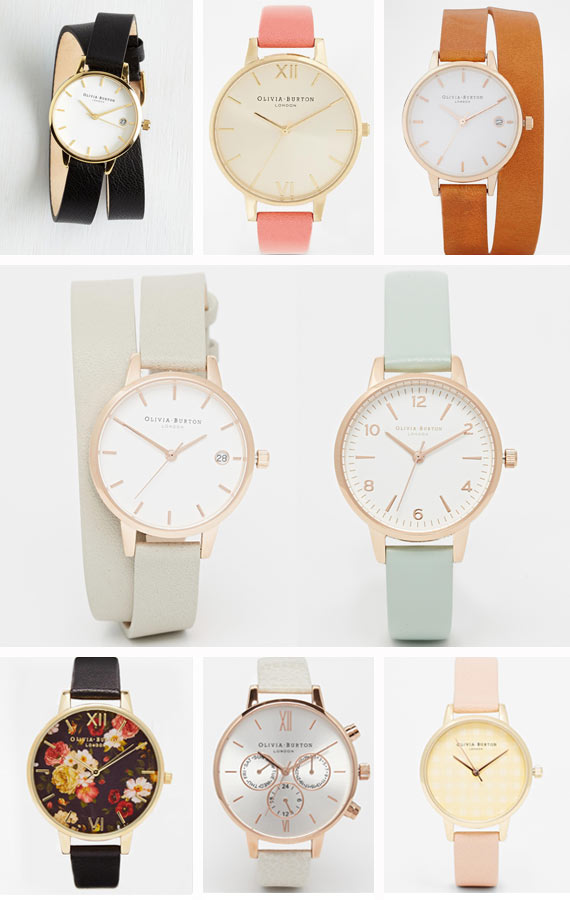 The truth is I have replaced my watch with my phone. Whenever I need to see the time, I pull out my phone because it is always on me or at an arm's length. There is no longer a need to wear a watch on a daily basis; but taking a look at these Olivia Burton watches I am wanting to wear watches everyday. These timepieces have a delicate style with big round faces and whimsical details. Whether it is a border of rose-gold scallops or an intricate butterfly, something will jump out at you and grab you. If you want to start a watch collection steer clear of gaudy or boring watches; instead, build a fantastic stockpile of Olivia Burton timepieces. They will not go by unnoticed by fellow fashionistas.
Shop Olivia Burton Watches

I have a soft spot for wrap around watches. They look so cool. The extra wristband gives it extra sophisticated points. This specific concrete colored wristband will match any outfit. It has that chic industrial meets posh style.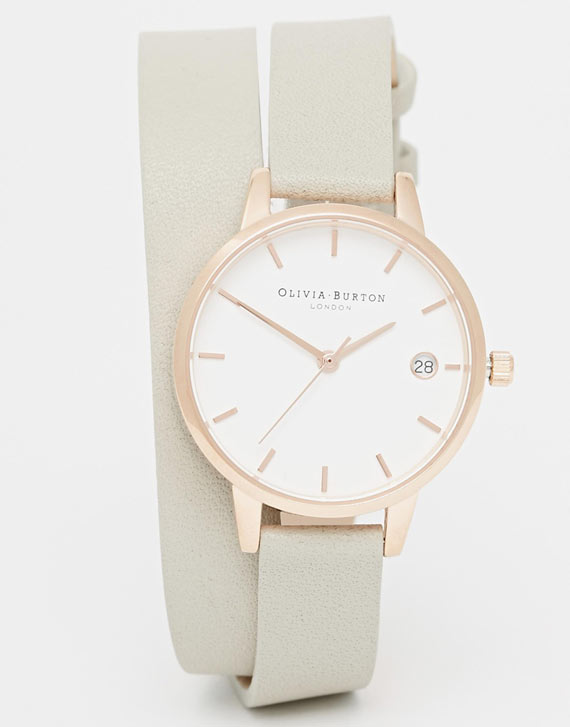 Of course I found a mint Olivia Burton watch to add to the list! I am after-all, obsessed with the color. Doesn't the mint go perfectly with the rose gold details? I say, yes they do. This one has been added to my wishlist.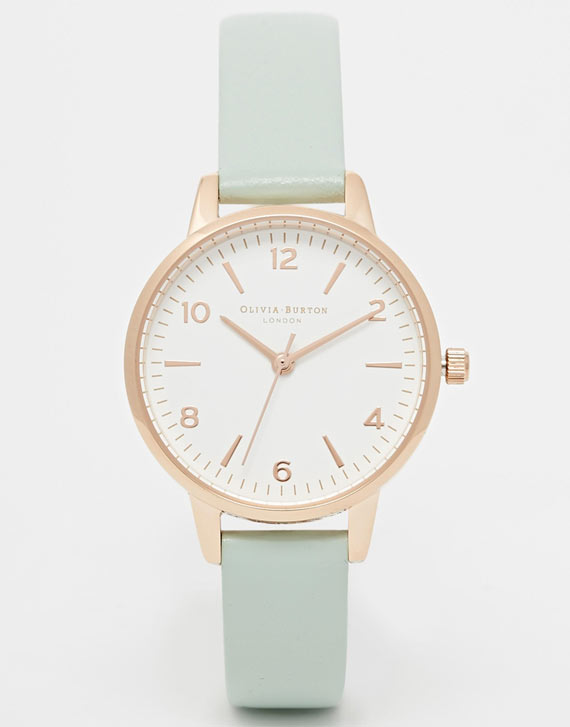 This oversized watch with winter garden flowers in the background is the perfect accessory for a posh gathering. It says chic in somber tones. The perfect accessory to wear through the end of spring.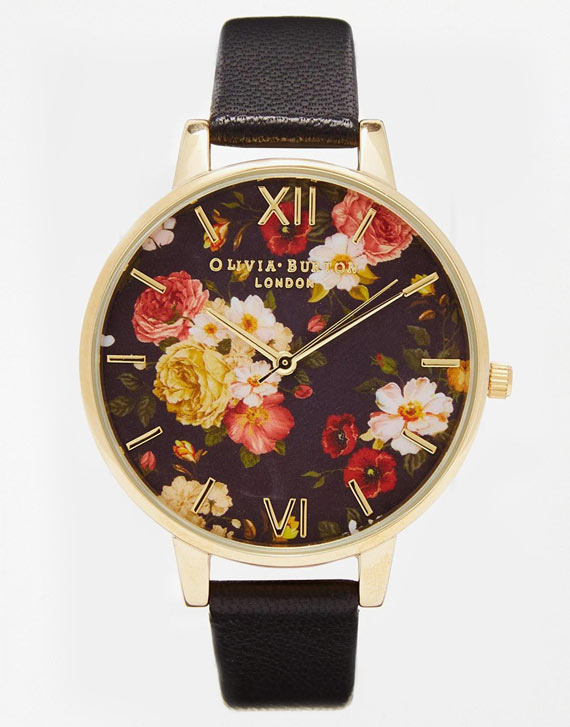 This oversized watch in coral is the perfect accessory for the summer. Add this to any ensemble to be timelessly chic.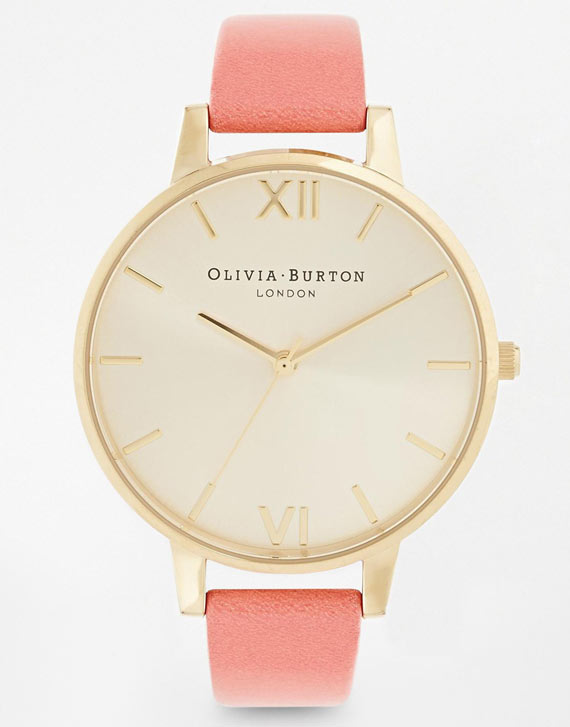 This Olivia Burton watch is a classic black and gold timepiece with a twist; it has a wrap around wristband. Wear this watch to important occasions to inspire confidence. Show the room you are traditional with a bit of flair.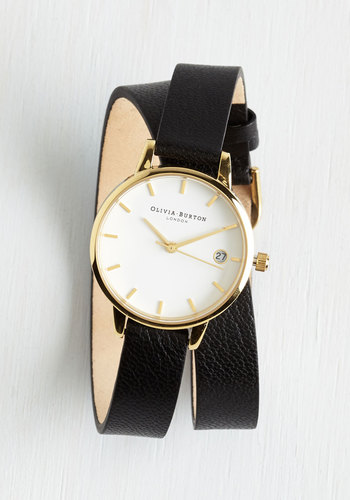 For those in need of tracking the days, this chronograph watch has a dial for day-of-the-week, date and 24 hour information.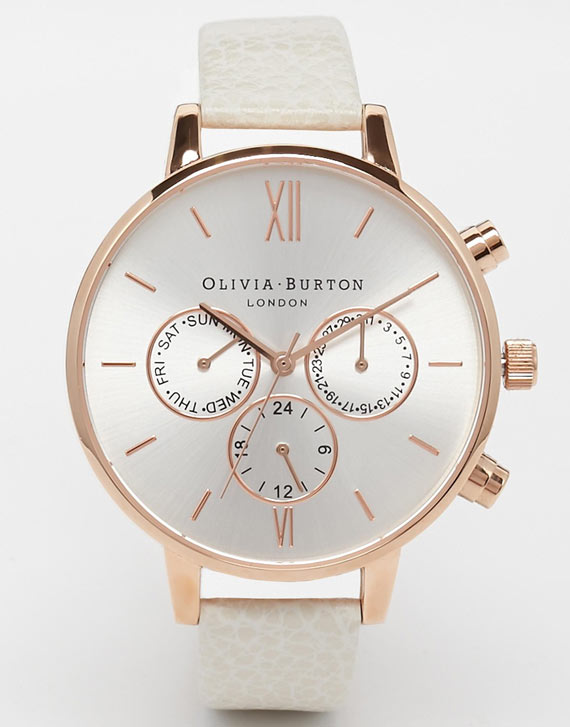 This wrap watch in tan would go perfectly with espadrille wedges for a summer trendy look. Wear this timepiece and be fashionably on time.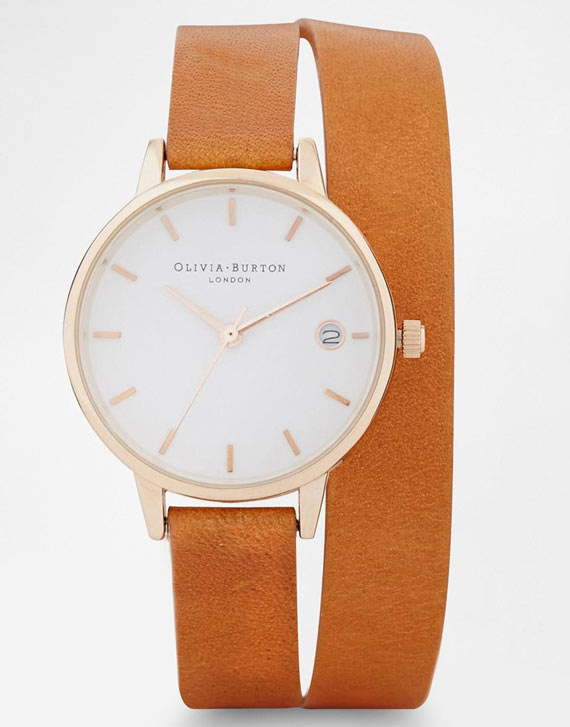 I love the soft pastels that Olivia Burton uses for her watches. It gives her timepieces a fresh and stylish look. This pastel pink watch has a face with a very light gingham background. Wear this to a picnic on the beach this summer. It would be the perfect accessory for a delicate white outfit.