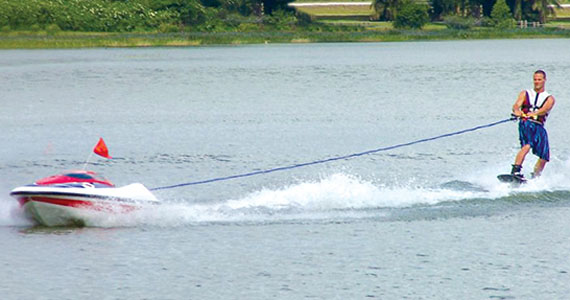 Don't you hate it when you want to go wake boarding and you have to find a friend with a boat?  Even if you get a hold of the friend you have to take turns driving the boat and it's a big hassel.  With this The Skier Controlled Tow Boat
you can put it in your truck, head out and start skiing.

This is the unmanned water skiing boat
that's controlled entirely by the skier. A six-button control panel on the tow rope handle sends signals to the boat, allowing skiers to start, accelerate, decelerate, turn, or stop the vessel with slight thumb movements.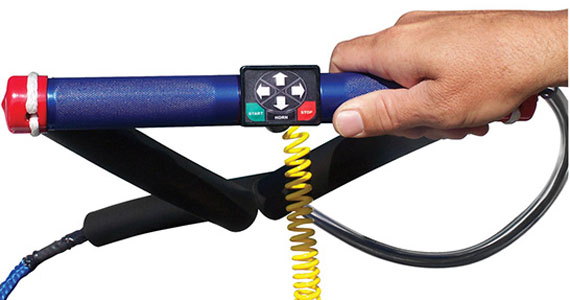 The nearly 8′-long boat has a three-cylinder, two-stroke 70 horsepower engine with jet pump and axial flow propulsion, generating speeds up to 40 MPH and creating wakes for jumps and other tricks. The jet propulsion engine is safer than propeller-powered crafts and provides superior acceleration and quicker planing–the time required to bring the skier and vessel level with the water surface.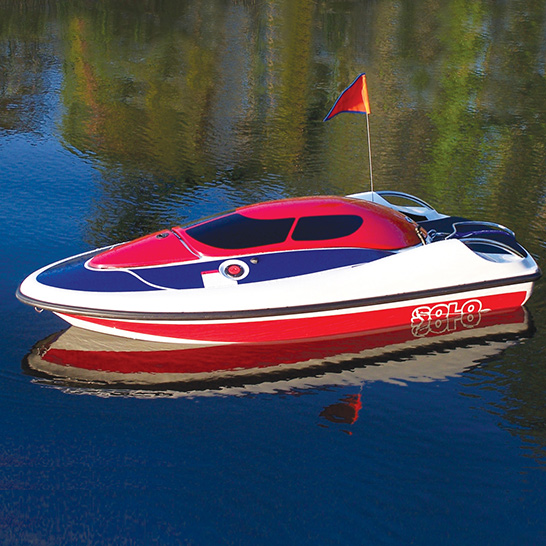 The tri-hull boat is made from durable fiberglass and molded plastic and it has a bilge pump that automatically removes water from the vessel. The boat has a six-gallon gas tank and it automatically stops when the skier lets go of the handle. Includes a 40′-long tow rope. For use in water that's at least 6′ deep, the boat is also ideal for slalom skiing, knee boarding, wake boarding, or tubing.