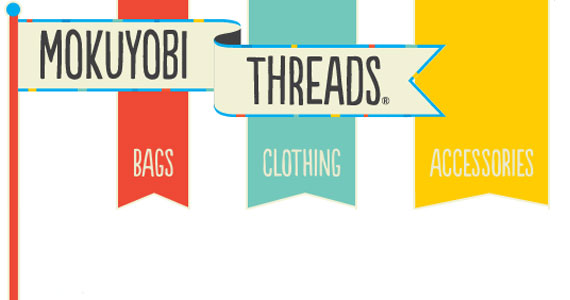 Mokuyobi Threads is an out of this world company that designs bags, clothing, accessories, and general radness. They are driven by the desire to create something different and new using bold colors, magic, and awesome sauce. Some Mokuyobi gifting ideas include: 1. Mokuyobi Big Bear, 2. Handmade Club Tee, 3. Mokuyobi Sticker Pack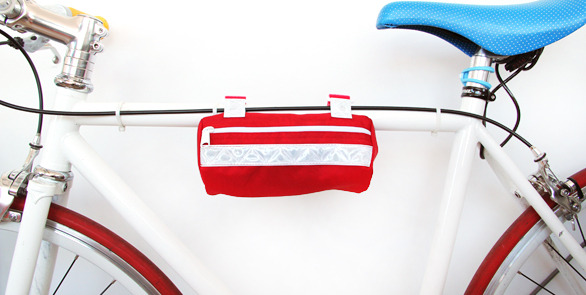 Mokuyobi Barrel Bike Bag is great for bike tools, knick knacks, some cash, and whatever else you need on your bike ride. Hang it on your top tube or handlebars.  The Barrel Bike Bag is 8″ x 4″. Outside fabric is waterproof red coated nylon.   It attaches with velcro and a loop and includes a white zipper and reflective tape on both sides.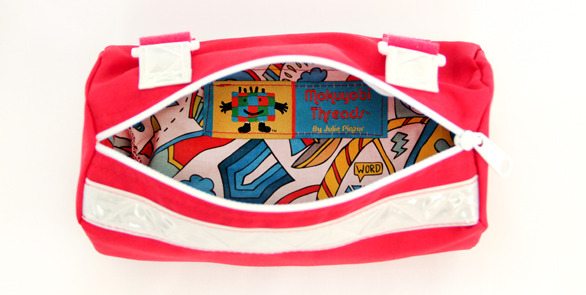 Mokuyobi Barrel Bike Bag fun inside cotton print.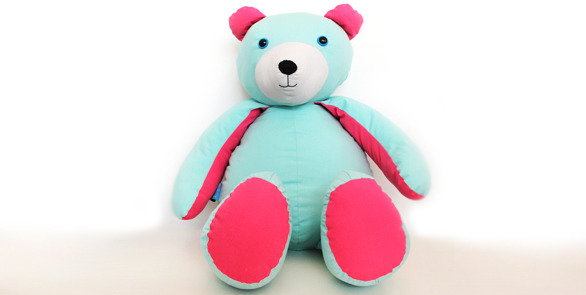 This Mokuyobi BIG bear is 19″ tall when sitting. He has safety eyes and a hand embroidered mouth safe for kids and babies! Contrasting aqua and pink colors.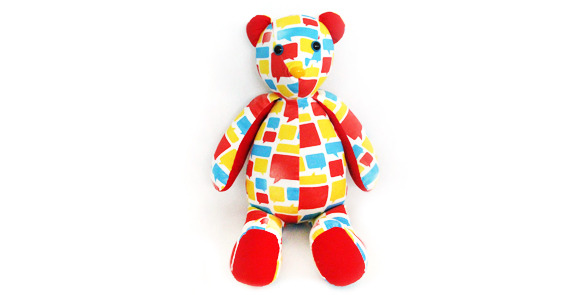 Speech Bubble Bear is 13″ tall when sitting. He has safety eyes and a safety nose that is safe for kids and babies! He is made of a thick upholstery weight fabric making him quite a sturdy bear.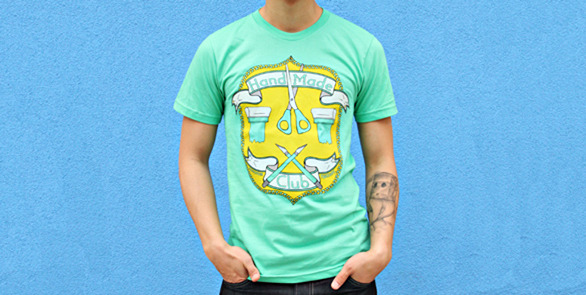 Handmade Club Tee: be a part of the coolest club in the world. Show everyone that you have the skills and know how to do it yourself.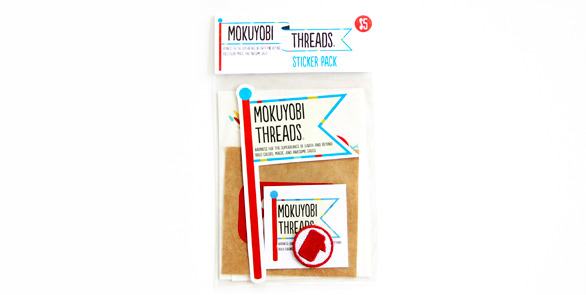 Mokuyobi Sticker pack includes four awesome stickers and an iron on speech bubble patch.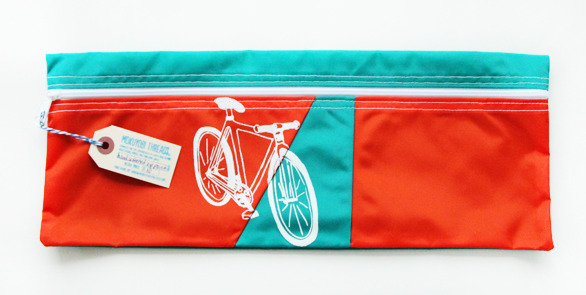 Mokuyobi Travel Pouch is a sturdy zipper case sewn in a combo of teal and bright red/orange colors.  Use it as a pencil case, travel pouch, bike tool bag, or a wet swimsuit tote. The possibilities are endless! It is hand printed on coated nylon.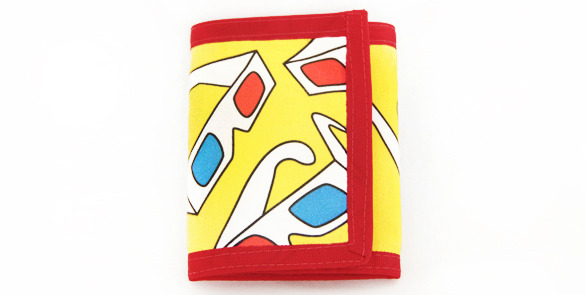 Mokuyobi Tri-fold Wallet.  This handmade cotton tri-fold wallet has a cash pocket and three credit cards slots with additional inside slot and includes a clear vinyl slot for an ID card. The pockets are lined with a thin white waterproof nylon creating a thin but sturdy wallet. It is held together with durable red nylon binding tape and spray coated with a protective layer to preserve its new look.