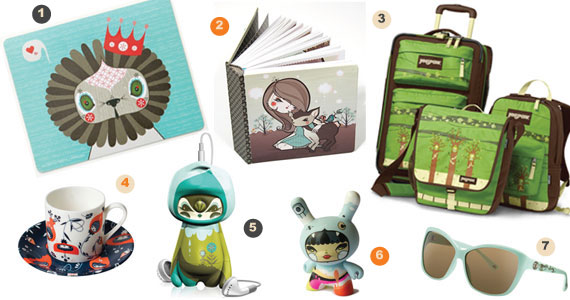 Julie West started out as a traditional media artist – using primarily acrylic, gouache, and technical pens. After spending a few years working as a print and web designer, various computer and design related elements began to surface in her work. Now her work is created with traditional means about half of the time – the rest being digital or a combination of the two.
Here are some of her brilliant collaborations: 1. Mr. Lion mousepad for Poketo, 2. Julie West Chubby Book for Pinkghost, 3. Julie West Artist Bags for Jansport, 4. Julie West Tea Set for Click for Art, 5. Raindrop Girl Mugo Player, 6. Julie West UK Dunny for Kidrobot, 7. Julie West Artist Series Sunglasses for Angel Eyewear
Her work relies heavily on people and environments. Often quirky, bizarre, or ironic, Julie looks heavily at the way people live and define themselves, as well as the environments which they create for themselves. Studying these details, often reveals the unique moments that make us human.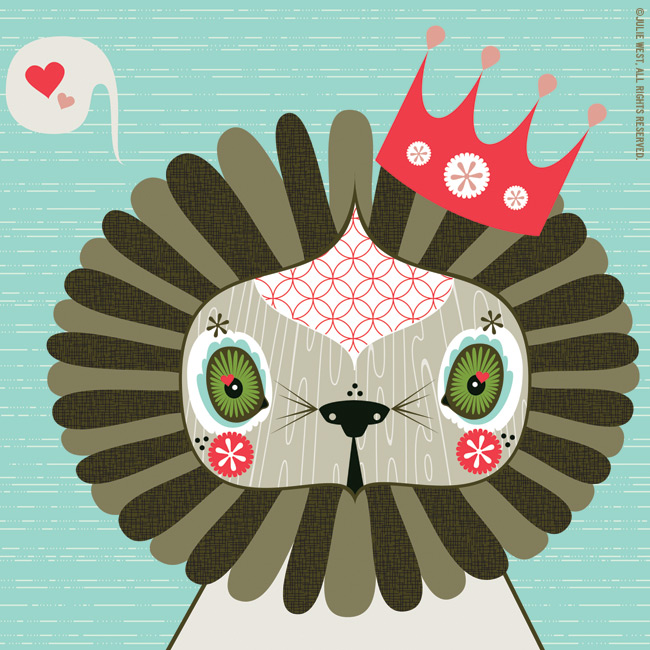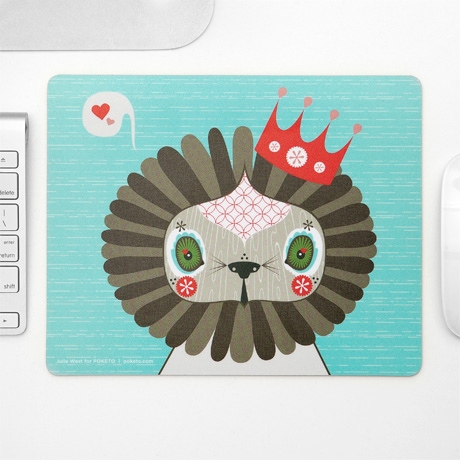 "Mr. Lion" is a digital illustration created by Julie West for Poketo to be used as a mousepad.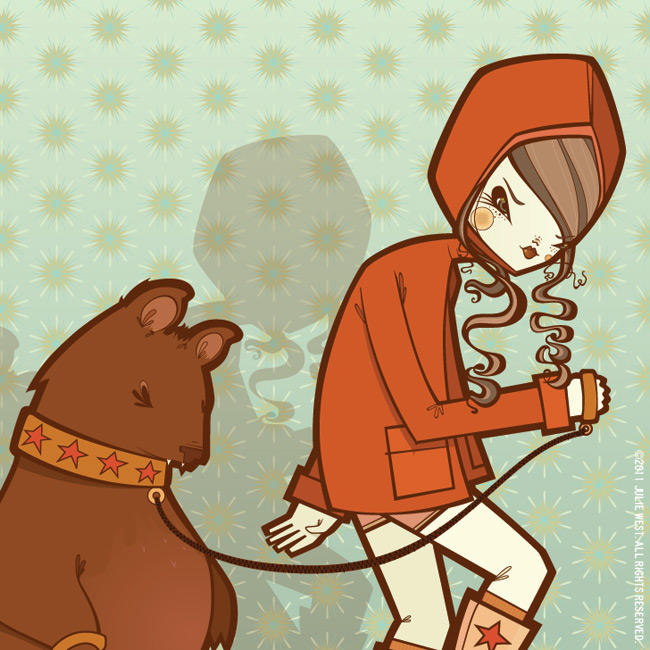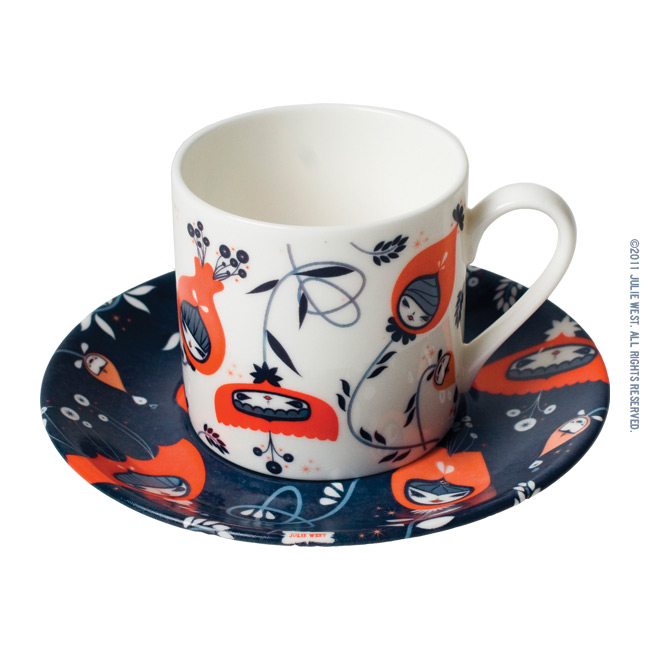 Artist series tea set created in collaboration with Click for Art in the UK.  She has also designed pillows and bags for Click for Art.

Julie West Chubby Book: Artist Chubby Books are 250 page Hardcover books including 10 artist designed postcards, 100 lined pages and 150 sketch pages.  Julie West Chubby Books are available at www.pinkghost.net.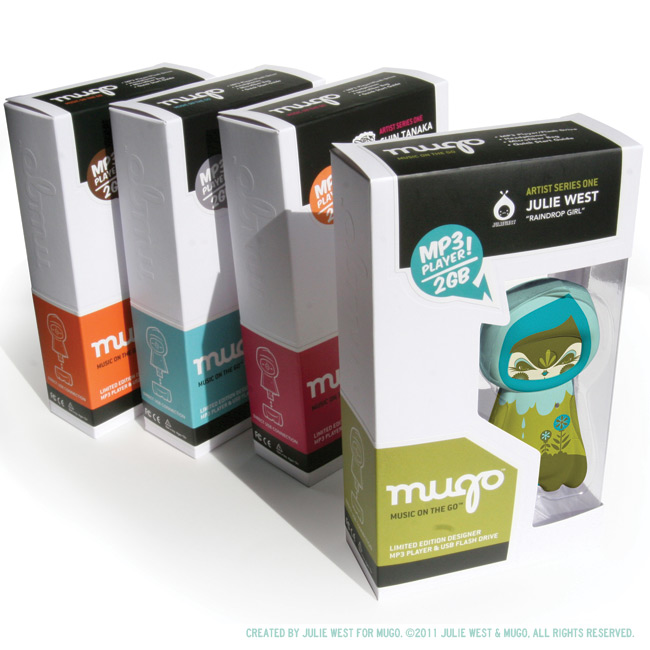 "Raindrop Girl" Mugo MP3 player designed by Julie West. Artist Series One. Features: • 2GB Capacity • Plays MP3, WMA and WAV audio files • Store photos, videos, data and more • Rechargeable battery plays 8-10 hours • No cables or software required. • Includes a microfiber cinch bag, earphones and instruction manual.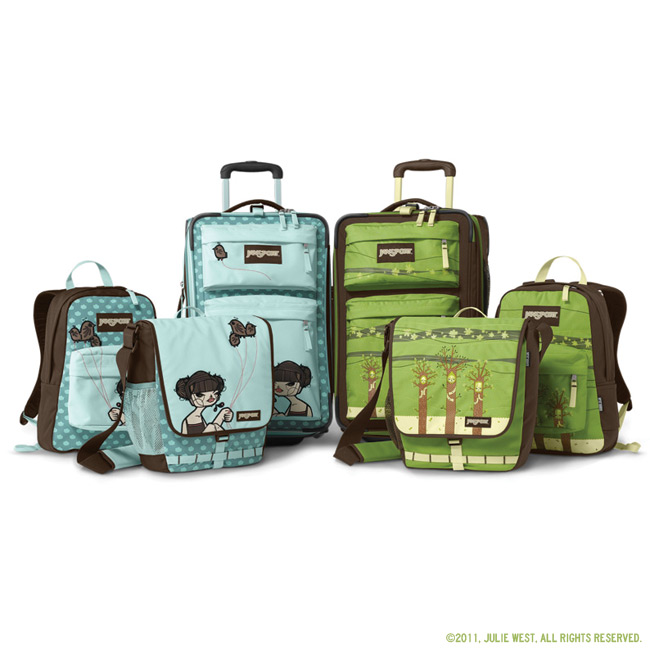 Artist series bags and backpacks designed by Julie West for Jansport.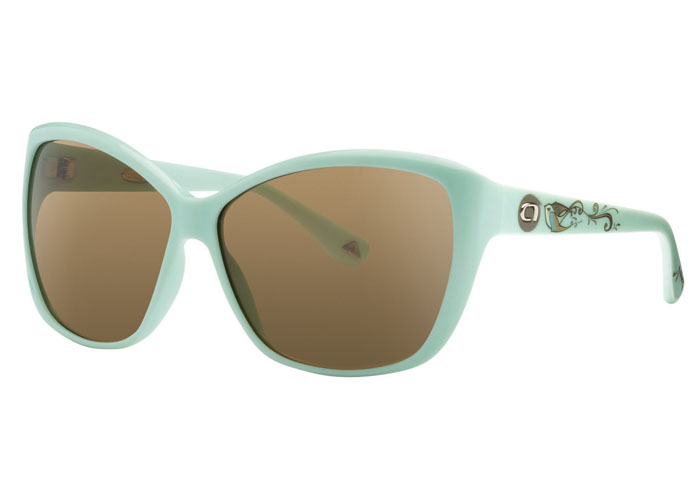 Artist series sunglasses created for Angel Eyewear.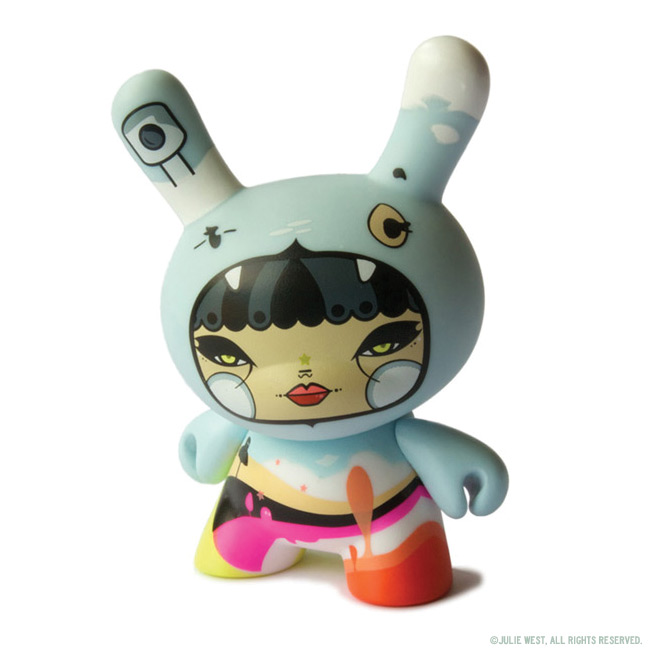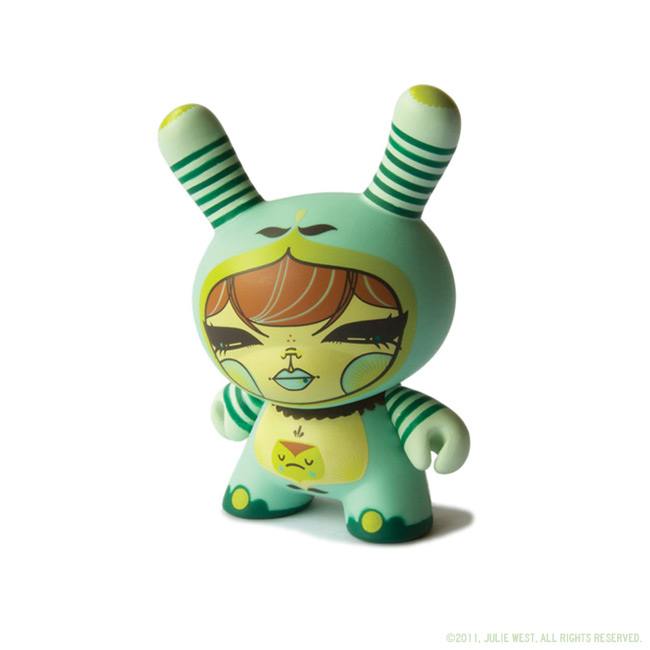 Julie West has also collaborated with designer toy manufacturer, Kidrobot.  She has designed several Dunnys and a Fatcap.
A set of 4 desktop wallpapers created in conjunction with Hewlett Packard. Several were set as the default background of a few HP models.