Forget sharing recipes via email—they only get lost in the cyber clutter. We say bring back the recipe cards, because a little love is the best ingredient in any dish. And with Richwood Creations' amazing cherry wood Recipe Boxes, we'll have a safe place to keep the instructions for all of our prized dishes (from Grandma's chocolate chip cookies to our BFF's famous tomato sauce). Custom Antler Recipe Box shown above.
Scott Tincher is able to combine his love of woodworking with his passion to create unique, customizable wood products with his company, Richwood Creations. He strives to make every experience a memorable one. Whether it's leading groups on outdoor adventures, or making a cutting board for someone, he wants to create lasting positive memories for people and for himself.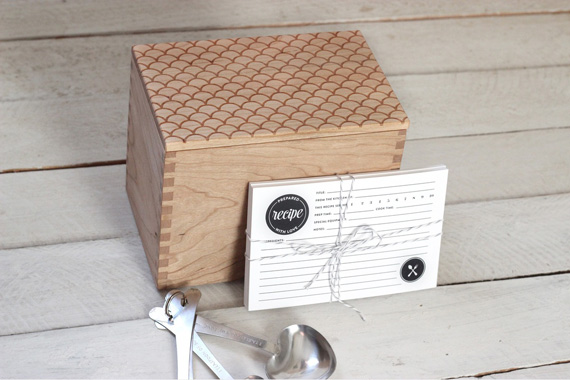 Scallop Recipe Box & Cards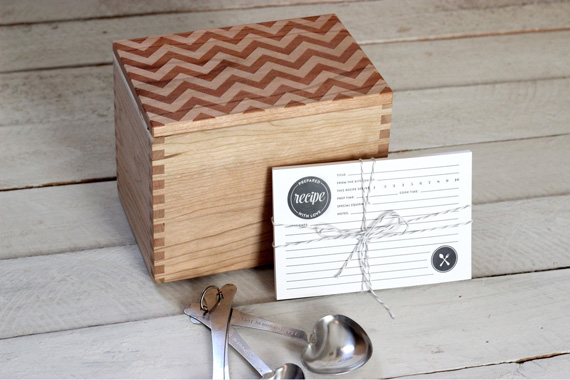 Chevron Recipe Box & Recipe Cards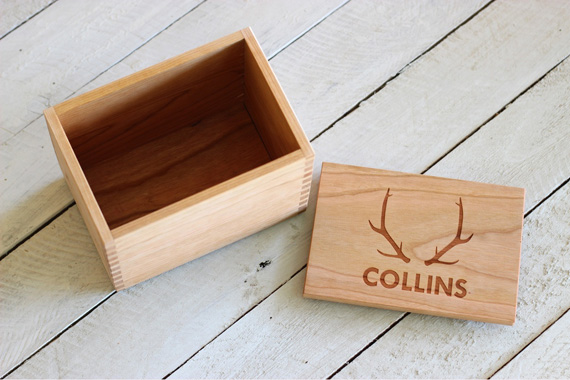 Add your name to the Custom Antler Recipe Box!