1. Wonder Girl Baby Onesie, 2. Batman & Robin Tee, 3. Mr.T Onesie. A few months after the birth of her boy Tristan, Kayo began hand-stitching felted flair to add a bit of variety to her baby's boringly basic wardrobe. Before she knew it, the corner of her bedroom was bursting with applique onesies, tops, bottoms and t-shirts. Her graphic-designer husband half-jokingly, half-seriously suggested that she start selling them because they were so creative and unique (and so they could have their room back). Even though Kayo has no formal design education, she's been sewing, sketching and knitting for as long as she can remember – her husband has to constantly remind her that she's been training her whole life to do exactly what she's doing now. Check out the rest of her collection at Brika.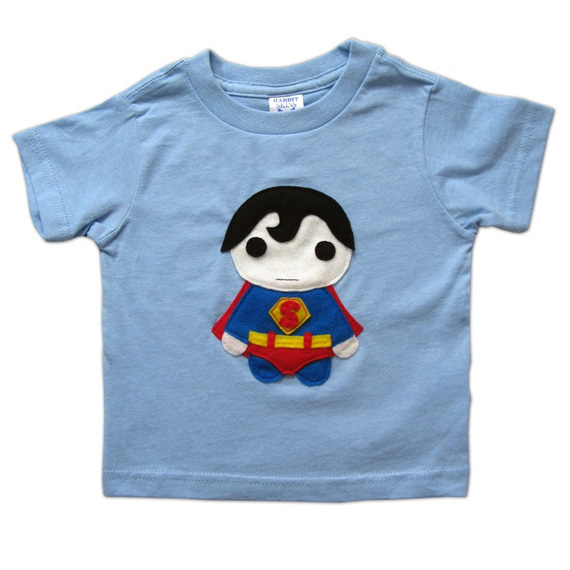 Super Man Baby Tee: It's a bird, it's a plane, it's super baby to the rescue! Sons, nephews and godsons are going to be the cutest little heroes around in mi cielo's hand-stitched applique t-shirt.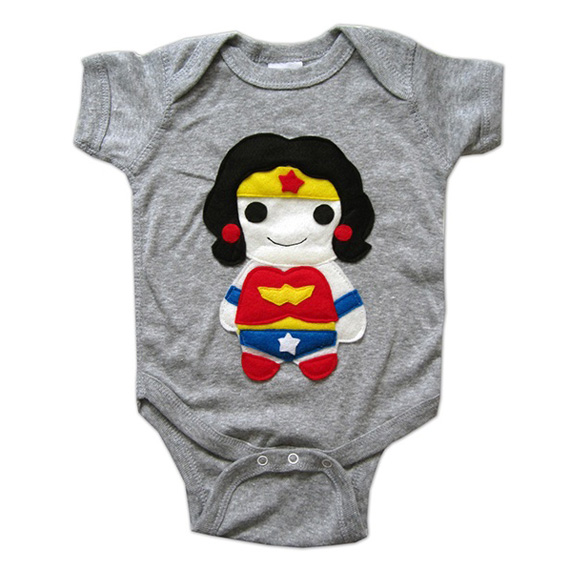 Wonder Girl Baby Onesie: Before there was Wonder Woman, there was Wonder Girl—the most adorable baby superhero ever. Mi Cielo's hand-stitched appliqued onesie is also a memorable gift for comic book-loving parents.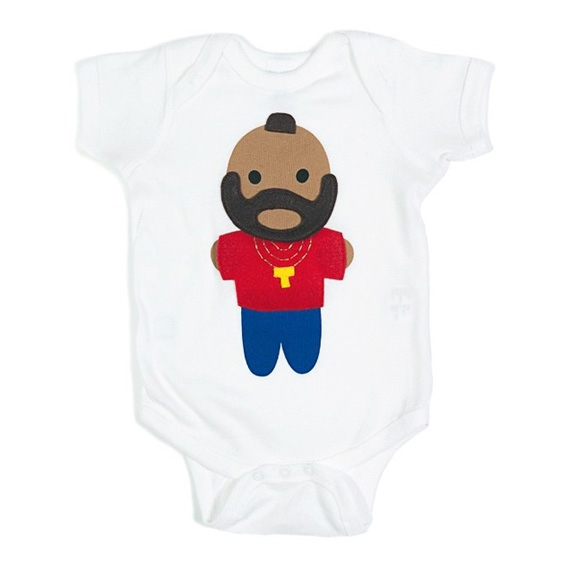 Mr.T Onesie: We pity the fool who doesn't think this onesie is absolutely adorable and hilarious. The tyke who wears this Looks Like Mr. T Onesie is welcome on our A-Team anytime.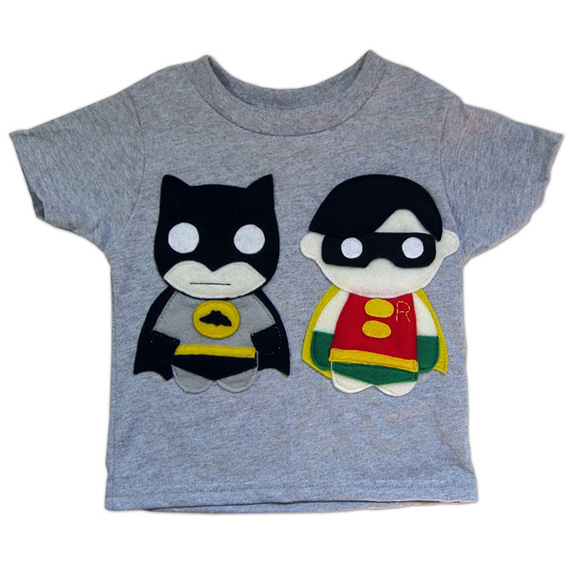 Batman & Robin Tee: Bat Baby and Bobbin are a super crime fighting duo, but their real talent is making kids look even more adorable than usual on Mi Cielo's appliqued shirt.