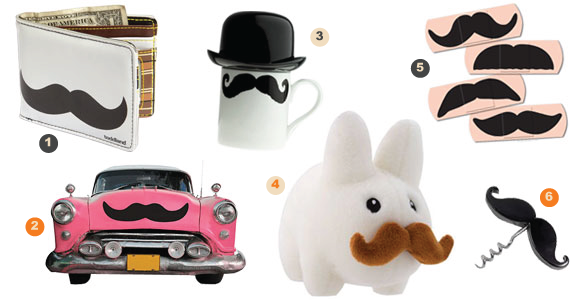 Mustaches are everywhere.  They are on people's faces, clothes, bags and jewelry.  Their shape is so simple and fun it is hard not to hoard all mustache related products we encounter.  Now that we have all disclosed our weakness for this quirky obsession, let us look at some gifts for mustache lovers: 1. Toddland Mustache Wallet
, 2. Massive Mustache Magnet
, 3. Mustache Bowler Hat Mug, 4. Mustache Labbit, 5. Mustache Bandages, 6.  Mustache Cork Screw
The Mustache Wallet by Toddland is by far the most fun stache wallet.  Why you ask? It includes a tiny mustache sticker to stick to you face on your Driver's License Pocket!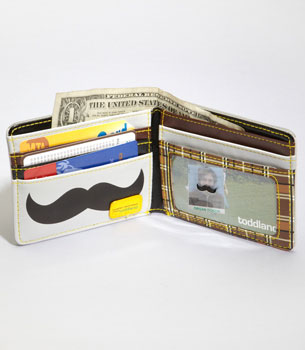 This massive magnet is a fantastic gift.  This mustache instantly adds personality to anything you adhere it to.  Have a go at it and spice up your fridge, cubicle, car, or garage.  Once you are tired of its current possessor relocate it.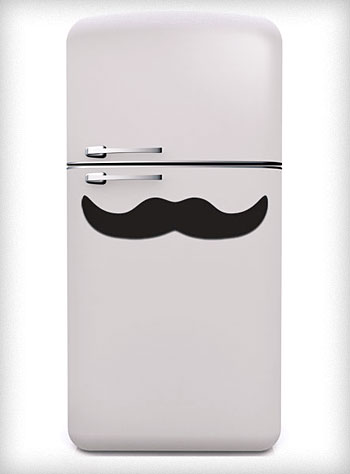 Mustache mugs will be well received by any mustache/caffeine fiend. The Mustache Bowler Hat Mug includes a nifty sugar container.  The bowler sugar bowl not only keeps your sugar safe and coffee hot, most importantly it stylishly dresses your favorite Mustache mug.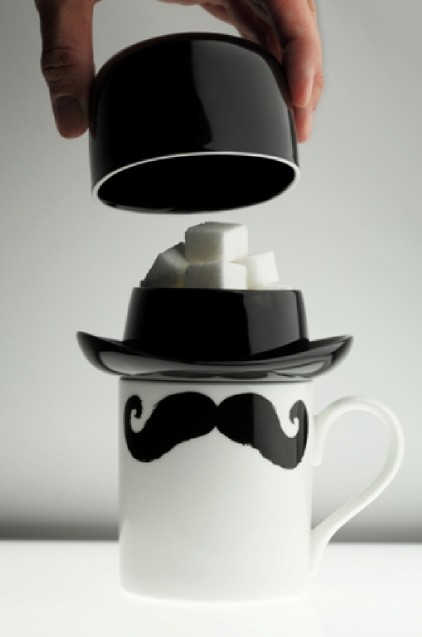 Mustache Labbits is a mash up of two adorable concepts: mustaches and rabbits, specifically rabbits designed by artist Frank Kozik. They are dependable cuddly friends and decorate any room.  These little guys will definitely generate some buzz as gifts.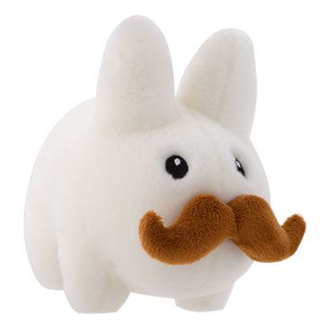 Themed bandages are often over looked as gag gifts.  However, they are functional gifts that by standers will admire.  When looking for bandages you don't have to settle for skin toned.  If you are looking for bandages something painful has happened. Don't add to the dreariness with boring bandages.  Add some excitement to the mishap with themes from bacon and mustaches to Hello kitty and Disney.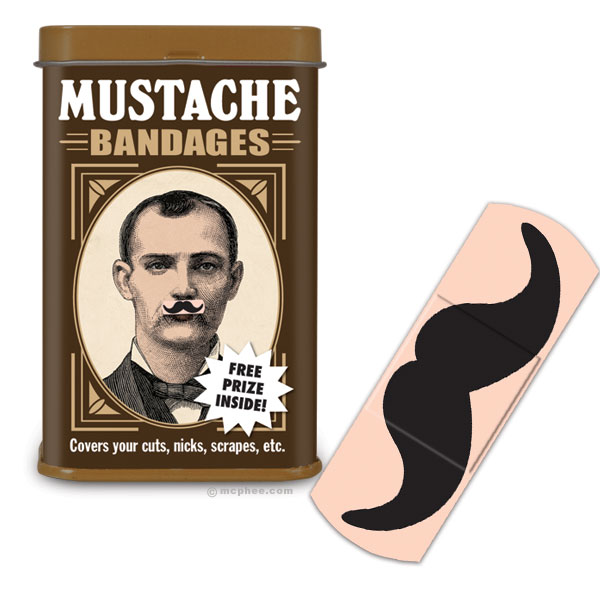 Cork Screws are funny looking and perfect gifts for wine drinkers.  The curls on the mustache also serve as a bottle opener for all beer and soda drinkers. As if THAT wasn't enough, the item comes in a fancy gift-worthy box with a foiled mustache on top.