Who doesn't love that big ball of chubbyness Baymax? He's honorable, sweet, smart, strong, funny, and above all adorable. If you're looking for a theme to your next party, Big Hero 6 is a winner. I hunted down all the Big Hero 6 decorations and party supplies I could find. Here are some cool things I found.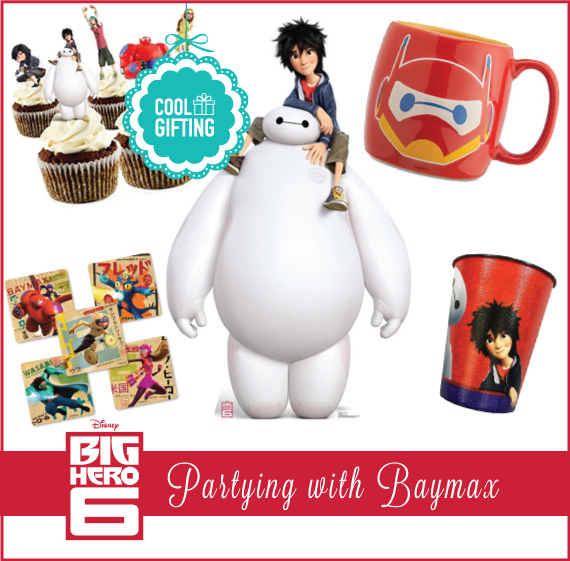 When preparing for a party the first things you need are the basics: plates, napkins, cups & invitations. Once you have these, you can focus on the other decorations and activities you want to have at your party.
These official Big Hero 6 party plates feature Baymax flying in his mecha outfit with Hiro on his back.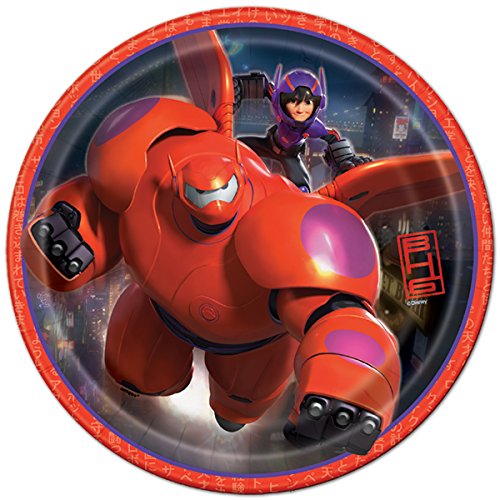 These napkins match the plates above and feature the four other characters: Go Go Tamago, Honey Lemon, Wasabi, and Fred. You want to make sure your guests have something to clean their sticky fingers with.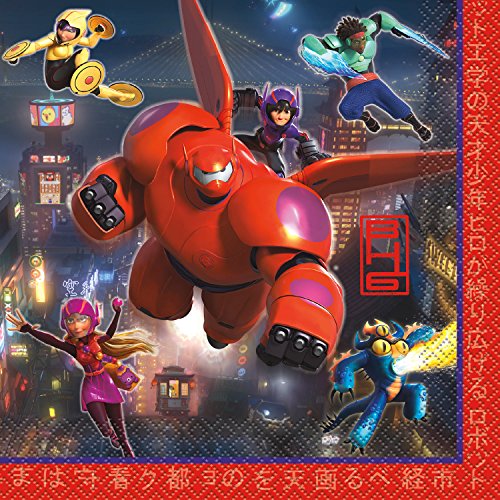 These cups are great because they are not the typical flimsy paper party cup. These are plastic and reusable so your guests can take them as party favors.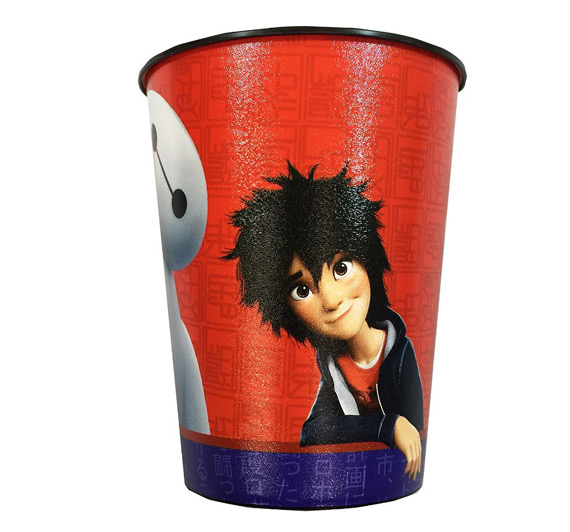 These adorable invitations have Baymax's & Hiro's feet hoovering in the air & they use the films title font.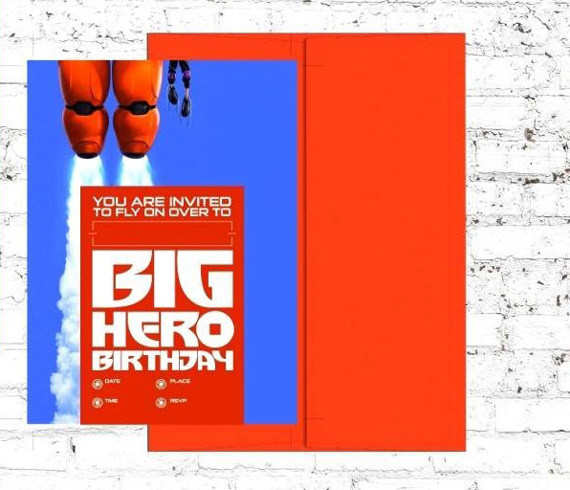 There really isn't a more festive decoration that balloons. Now a days, they have some really amazing foil balloons. Ofcourse, Big Hero 6 has their version with the Baymax shaped balloon. I love this balloon bouquet! It includes a Baymax shaped balloon, two star ballons, and two circle balloons with Big Hero 6 graphics.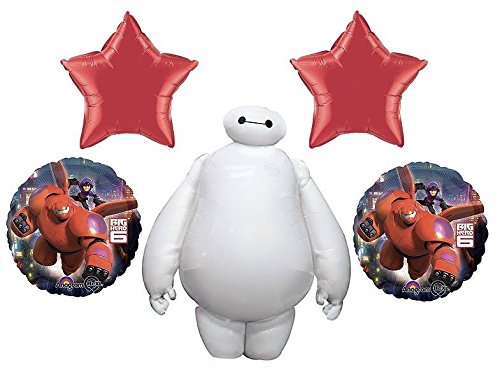 These are the only cupcake toppers I was able to find with Baymax and his belly hanging out before Hiro puts the torso plate in place. That's one of the funniest scenes in the movie.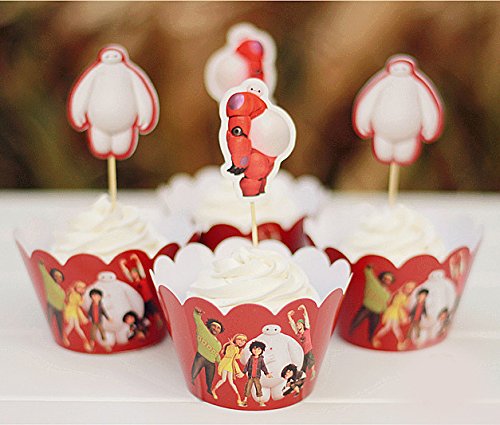 As far as decorations you can't beat an over 6 foot tall cardboard cutout. They have several designs to pick from including Nurse Baymax with Hiro on his shoulders, Mecha Baymax and the other teen crime fighters.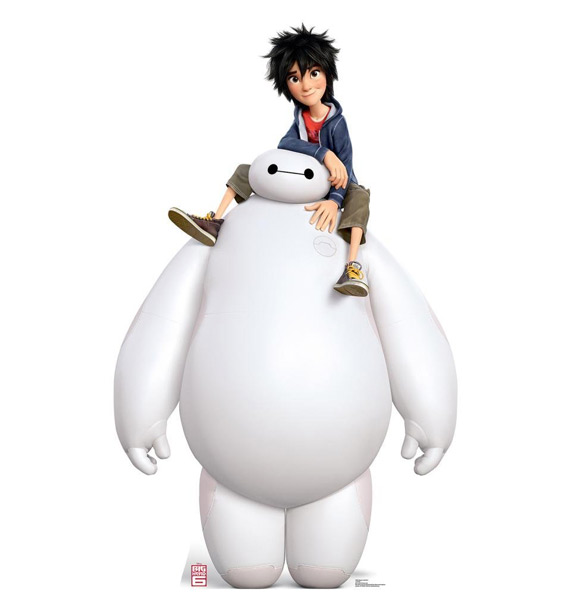 These stickers would be great as prizes or to include in the party favor bags. I really like their design making them look like trading cards.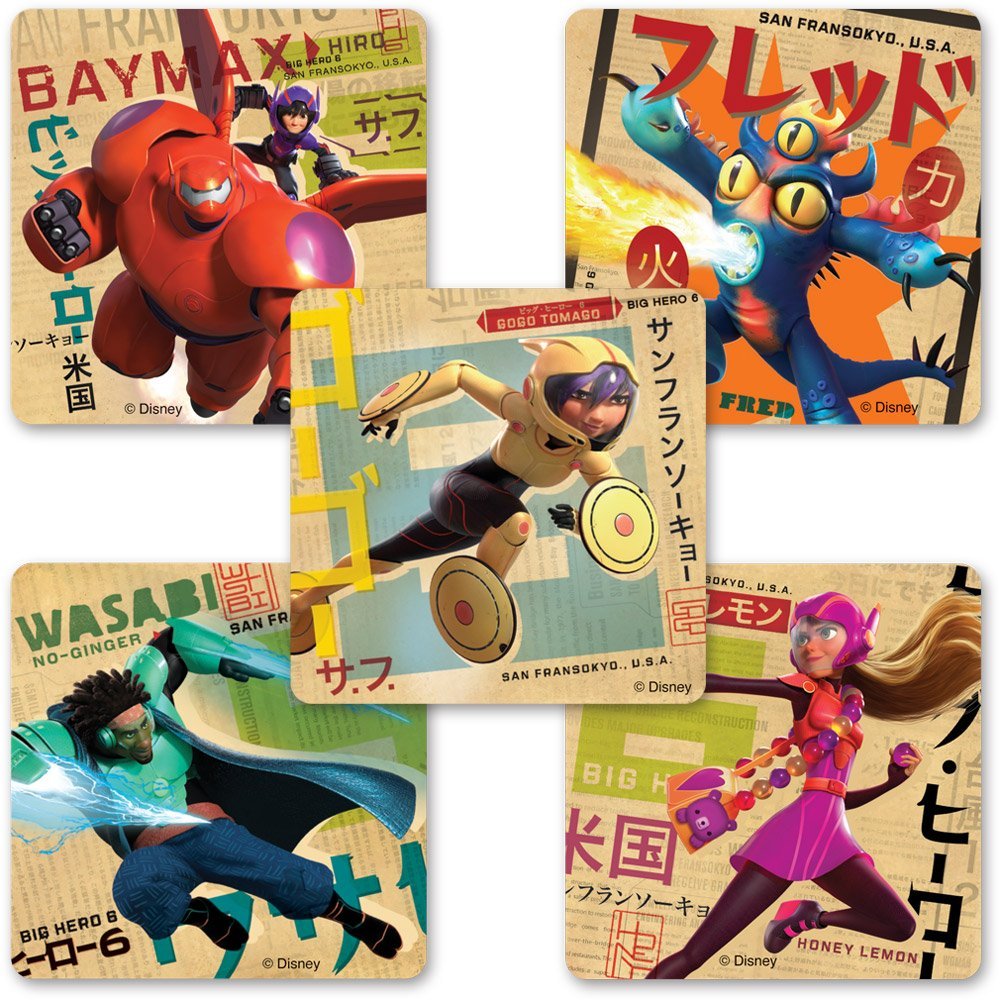 You can use this adorable Baymax plush doll to decorate your dessert table. Have it sit next to the birthday cake or cupcakes.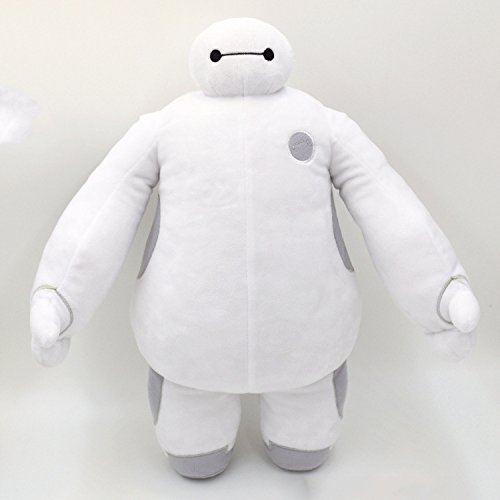 These adorable mugs can decorate the dessert table. Fill them with red candies or use them to hold the paper straws and/or cutlery.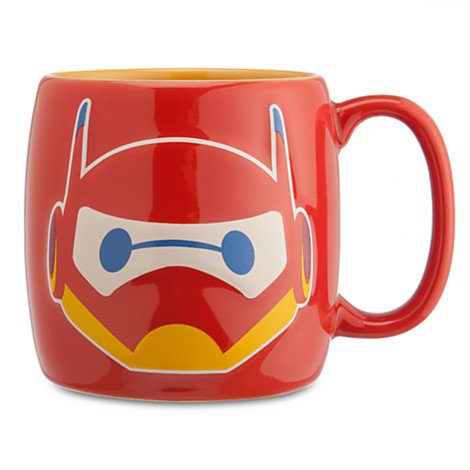 These cupcake toppers are printed on sturdy extra thick wafer paper. Each sheet includes 2 toppers of Nurse Baymax with Hiro on his shoulders, Baymax in his superhero suit, Gogo Tomago, Honey Lemon, Fred, and Wasabi. All you have to do is cut out each topper and stick it on the cupcake's icing.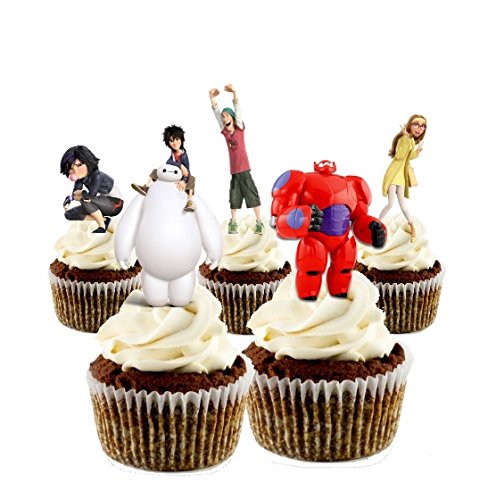 These party favor sets are a quick solution to the party favor item on your to-do list. What I like about this set is that it brings useful items that kids can actually use at school or at home. Each Big Hero 6 treat bag includes a notebook, pencil, ruler, eraser, sharpener and clip.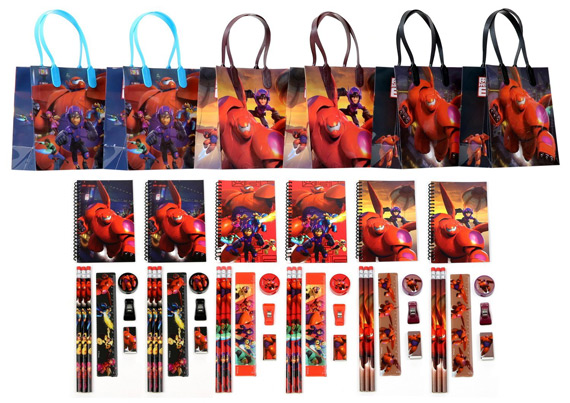 I couldn't find a Big Hero 6 tablecover but this plastic super hero tablecover should do the trick. It has vintage comic action bubbles that go perfectly in any super hero party.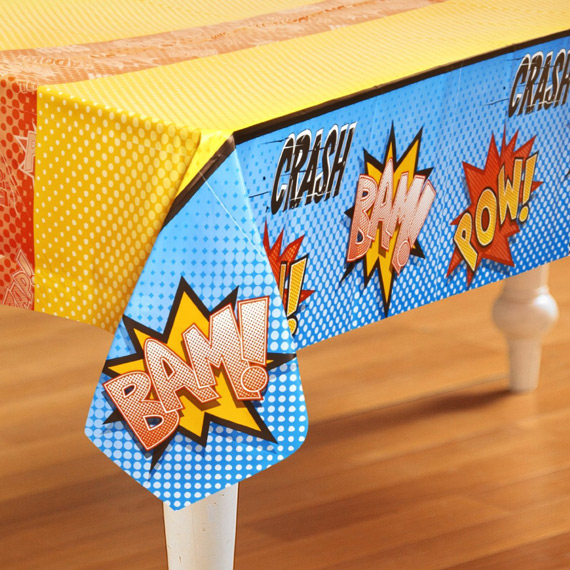 I found some adorable Baymax cookie cutters on ebay. They have many different designs: just the face, Baymax in full armor, Baymax in his huggable form, etc.