SPOLIER ALERT! If you haven't finished watching the series there are spoilers in this post.
In honor of the end of the TV show, tonight I will be having a Parks & Recreation Viewing Waffle Party. I discovered Parks & Rec last year during the lull between the release of House of Cards and Orange Is The New Black. I remembered having watched a few episodes out of order some years back and not liking the show. Then, one lazy weekend, we decided to give it another try – from the beginning. I'm glad I waited so long that the first six seasons were available on Netflix because we binge watched them like maniacs.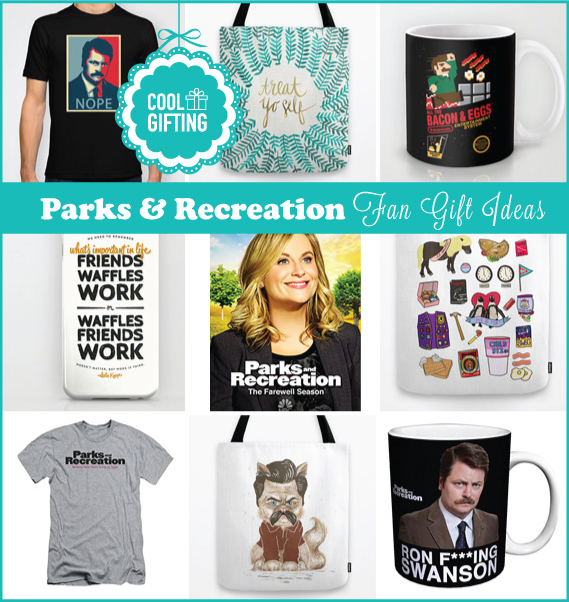 Needless to say, I will be sorely missing these characters. I will miss the non-stop Leslie Knope – saintly go-getter and fierce feminist always looking out for her friends. I will miss her "Ovaries before Brovaries", "Uteruses before Duderuses", and "Galentine's Day".
I also loved the ongoing fictitious companies that made jabs at real life companies like Paunch Burger poking fun at fast food. Other things I will miss: Perd Hapley's strange diction, Tom Haveford's low key jokes ("nice tie dimple"), poor sad sack Garry, the cute relationship between Andy & April, insanely spoiled John-Ralphio & his sister Mona Lisa (played by Jenny Slate), and of course Ron Swanson. I'm so glad I can binge watch the new season of House of Cards this Friday to alleviate the sadness. Au revoir Parks & Recreation. I had a blast!
Shop Gifts Ideas For Parks & Recreations Fans

So keep an eye out. If you see anyone freak out over the show's ending like me, then they have outed themselves as Parks and Rec fans. In the future, when you have to give them a gift, you can find them something related to the show they loved and recently lost. That's what I do when I need to give someone a gift. I am alert year round to what they like and then I have lots of ideas when it comes down to picking a gift. I found some incredible fan art on Society6!
Tom and Donna's Treat Yo' Self escapades were an ongoing gag throughout the series. Now, if I'm on the fence on a splurge you can bet I yell out "Treat yo self!" when I pull the trigger. Hee hee :) This artwork is also available in other colors and in mugs, shirts, iPhone cases, pillows and more. So check out the site for more goodies.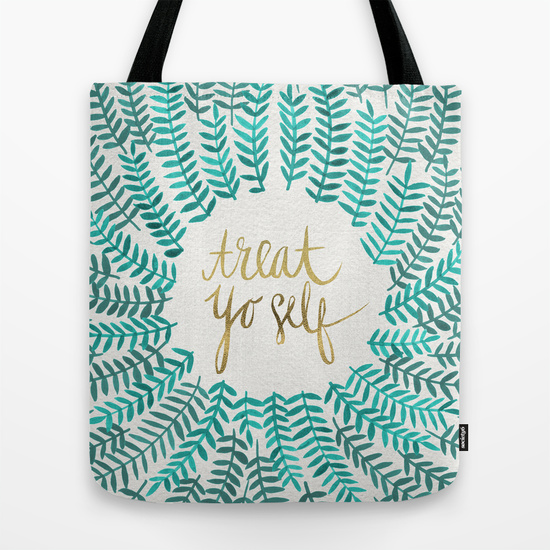 This mug is the perfect gift for the lover of: Video Games, Parks & Recreation, and/or meat! How awesome is that 8-bit Mario/Ron Swanson?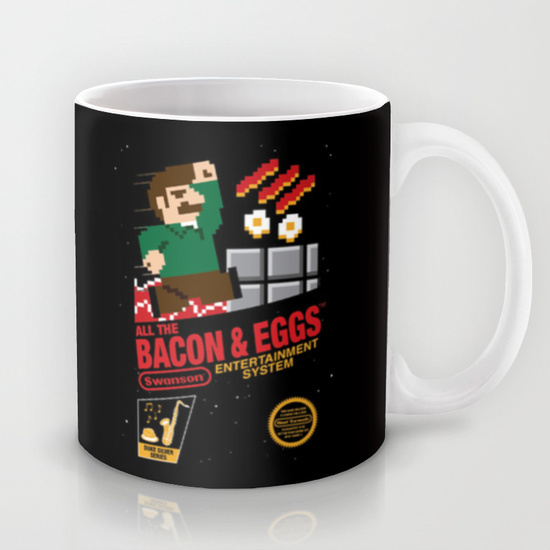 Wrap your phone in Leslie Knope's three loves and always have a piece of her positive attitude (because you don't go anywhere without your phone).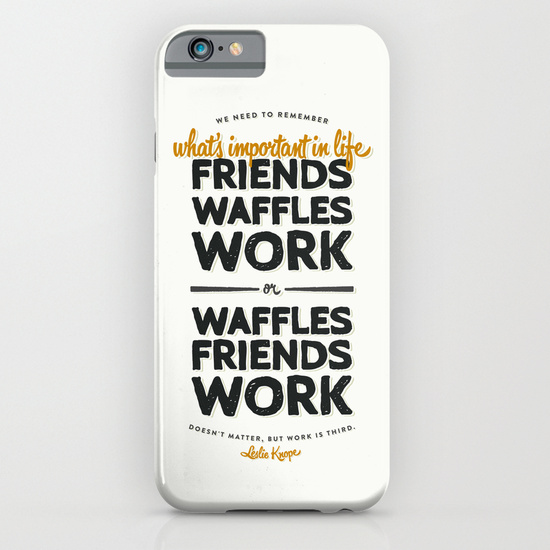 Ron Swanson has so many funny quotes, "Any dog under fifty pounds is a cat and cats are useless."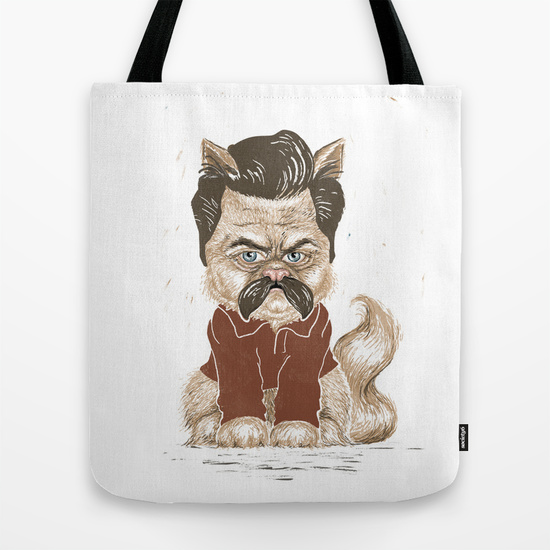 I love this tote because it references some of my favorite episodes including when Leslie Knope married two penguins, and unbeknownst to her, they were both male; Lil' Sebastian (yay for tiny horsies!), and Paunch Burger's child sized 512 oz soda.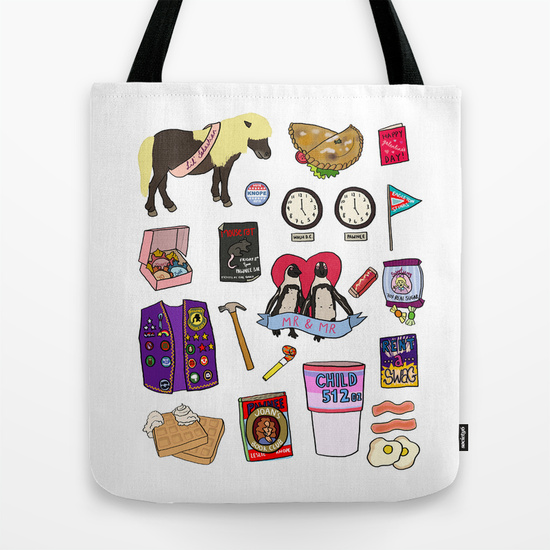 As always, mugs for the office! You can never have enough mugs :)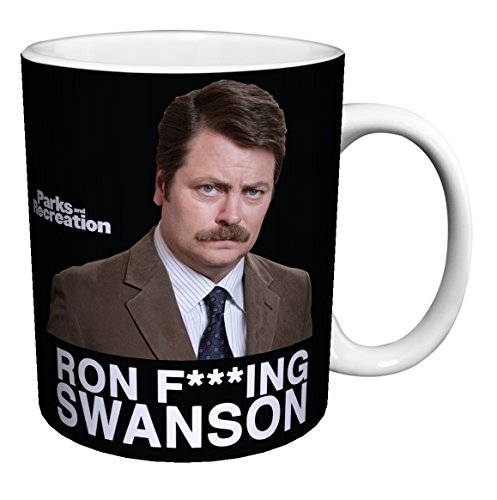 This art print by Amanda Oei Wells captures Ron Swanson's love for bacon and eggs as breakfast items. One of my favorite Ron Swanson moments is him ordering breakfast, "Just give me all the bacon and eggs you have. Wait, wait. I'm worried what you just heard was, "Give me a lot of bacon and eggs." What I said was, "Give me all the bacon and eggs you have". Do you understand?".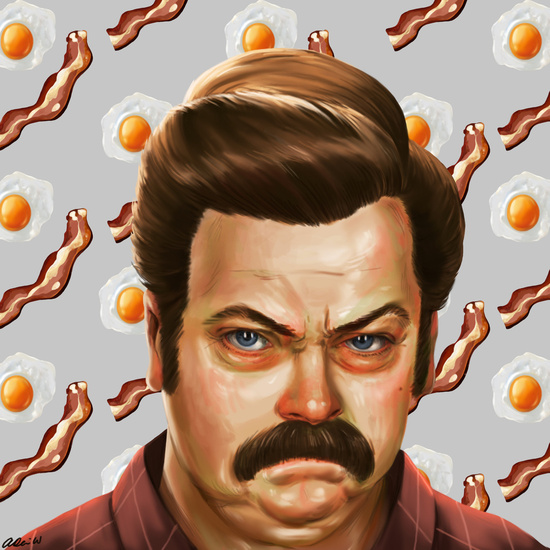 Finally, just to be safe, who wouldn't like the official Parks & Recreation t-shirt?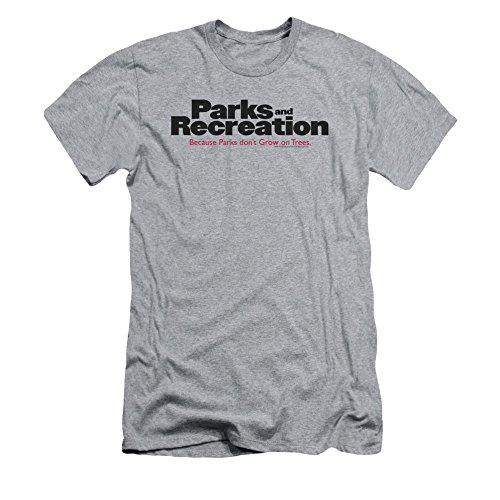 Luckily, this is a show you can watch more than once and laugh at jokes you missed because sometimes the jokes come so fast you are still laughing at a previous joke and miss a new one. Plus, there are some really low key jokes that you can appreciate when you are already well acquainted with the characters.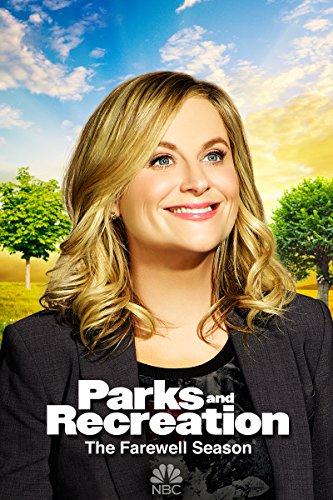 I leave you with Tom Haveford's I wanna Be Your Boo song that is so catchy it will get stuck in your brain (and you will sing it to yourself). It's auto tuned :/ not the original but it will do!