1. My True Love Gave To Me: Twelve Holiday Stories
is a collection of Christmas Love Stories with an exceptional group of 12 authors including Laini Taylor author of the Daughter of Smoke & Bone Trilogy
, and Rainbow Rowell who is included in this top ten list.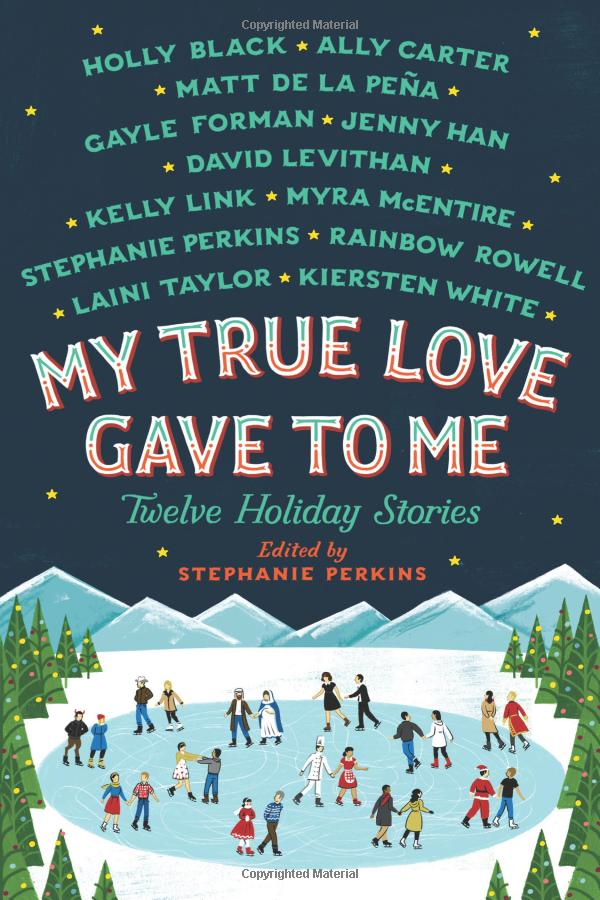 Click through to check out the rest of the recommendations :)
If you love holiday stories, holiday movies, made-for-TV-holiday specials, holiday episodes of your favorite sitcoms and, especially, if you love holiday anthologies, you're going to fall in love with MY TRUE LOVE GAVE TO ME: TWELVE HOLIDAY STORIES by twelve bestselling young adult writers, edited by international bestselling author Stephanie Perkins.
2. Outlander by Diana Gabaldon
is for people who like history romance with a sprinkle of science fiction & time traveling.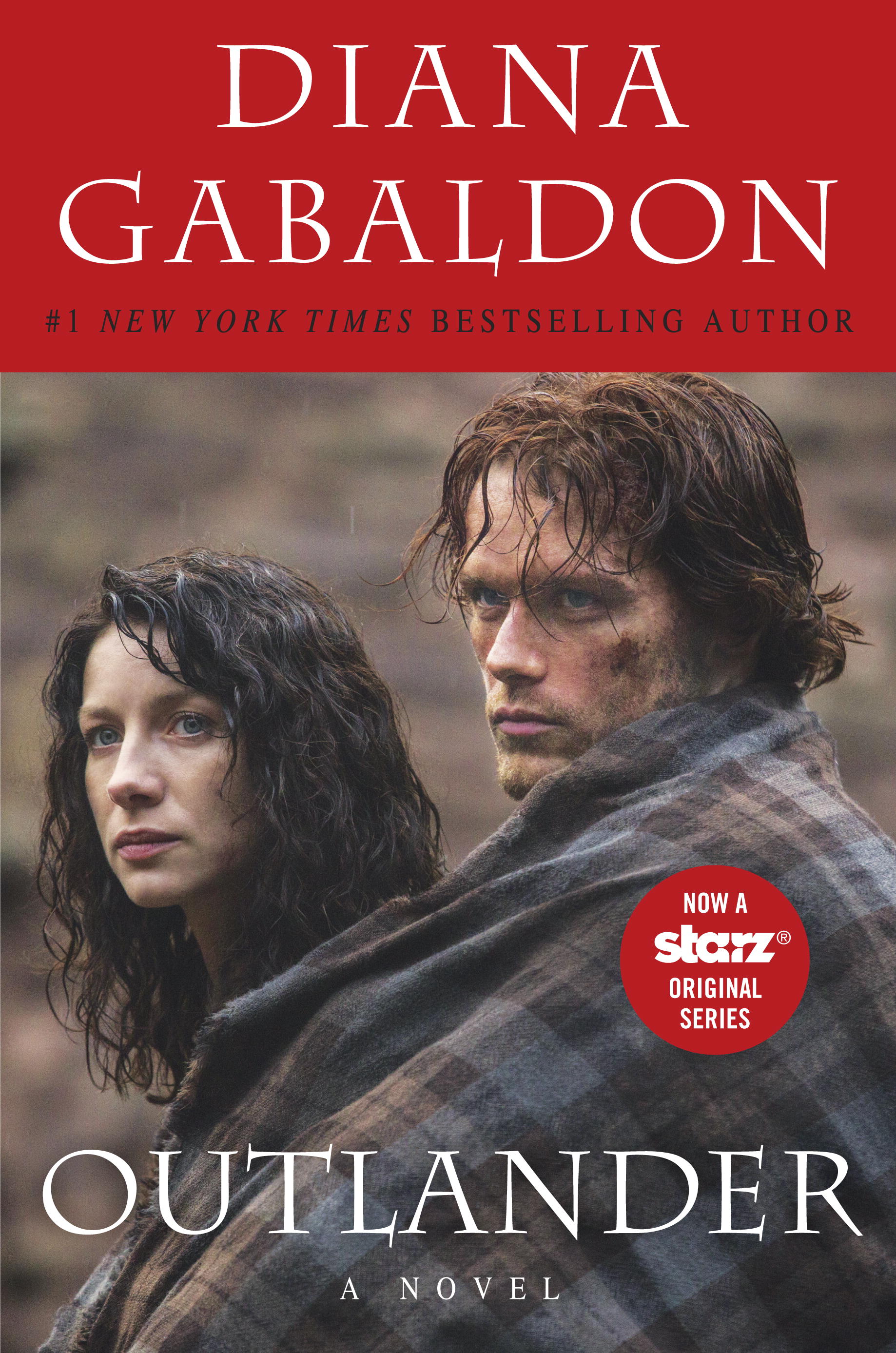 The year is 1945. Claire Randall, a former combat nurse, is just back from the war and reunited with her husband on a second honeymoon when she walks through a standing stone in one of the ancient circles that dot the British Isles. Suddenly she is a Sassenach—an "outlander"—in a Scotland torn by war and raiding border clans in the year of Our Lord…1743.
3. The Spellman Files: Document #1 by Lisa Lutz
is for your friends who like detective mystery novels with dry humour.
Meet Isabel "Izzy" Spellman, private investigator. This twenty-eight-year-old may have a checkered past littered with romantic mistakes, excessive drinking, and creative vandalism; she may be addicted to Get Smart reruns and prefer entering homes through windows rather than doors — but the upshot is she's good at her job as a licensed private investigator with her family's firm, Spellman Investigations.

Part Nancy Drew, part Dirty Harry, Izzy walks an indistinguishable line between Spellman family member and Spellman employee. Duties include: completing assignments from the bosses, aka Mom and Dad (preferably without scrutiny); appeasing her chronically perfect lawyer brother (often under duress); setting an example for her fourteen-year-old sister, Rae (who's become addicted to "recreational surveillance"); and tracking down her uncle (who randomly disappears on benders dubbed "Lost Weekends").
4. Etiquette & Espionage by Gail Carriger
for any fan of the Souless book series. This series is geared more towards young adults but it still has Gail Carriger's dry witty humour and her fantastical steam punk theme. If you are already a fan of the series the latest book has been released: Waistcoats and Weaponry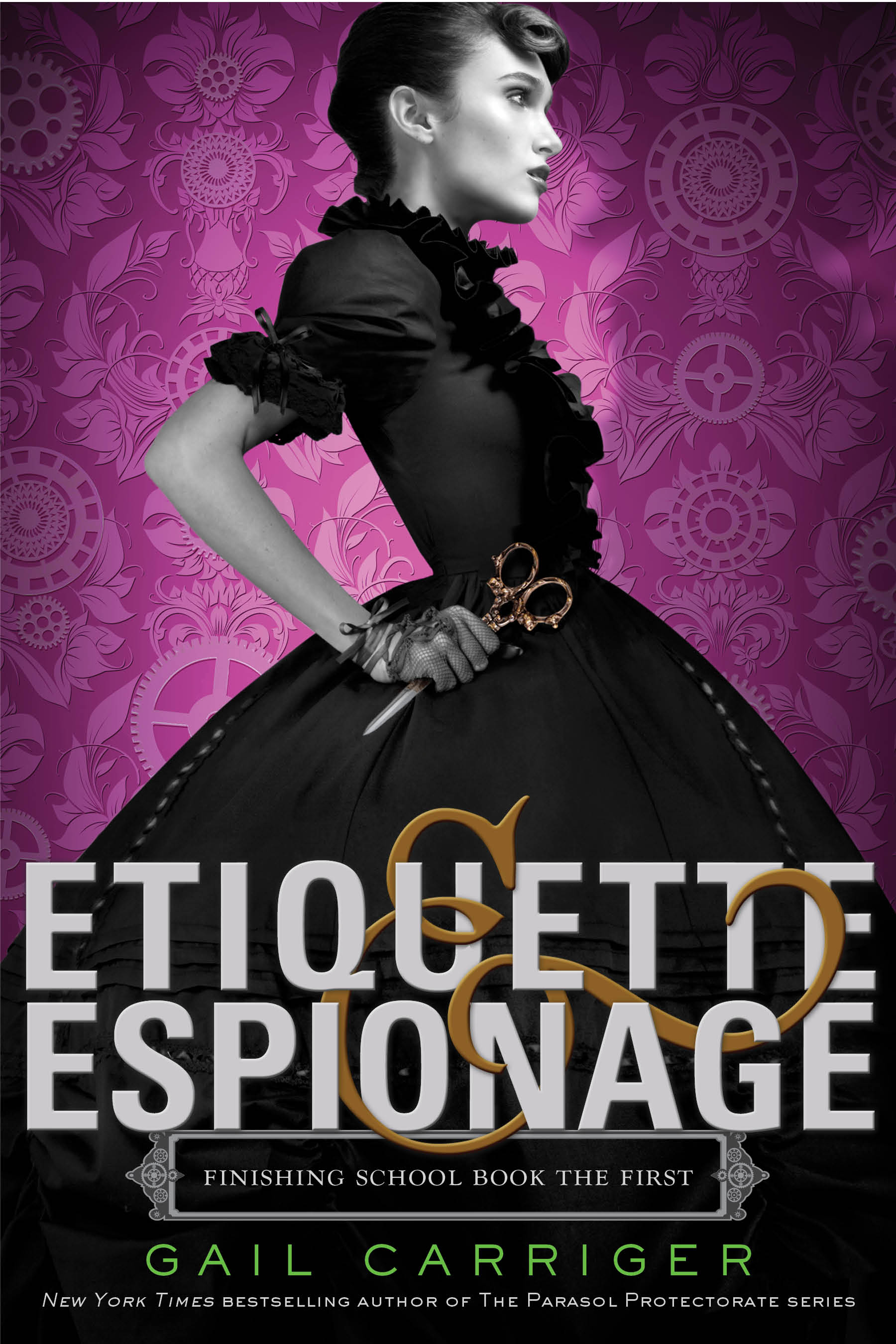 Fourteen-year-old Sophronia is a great trial to her poor mother. Sophronia is more interested in dismantling clocks and climbing trees than proper manners–and the family can only hope that company never sees her atrocious curtsy. Mrs. Temminnick is desperate for her daughter to become a proper lady. So she enrolls Sophronia in Mademoiselle Geraldine's Finishing Academy for Young Ladies of Quality.

But Sophronia soon realizes the school is not quite what her mother might have hoped. At Mademoiselle Geraldine's, young ladies learn to finish…everything. Certainly, they learn the fine arts of dance, dress, and etiquette, but the also learn to deal out death, diversion, and espionage–in the politest possible ways, of course. Sophronia and her friends are in for a rousing first year's education.
5. Eleanor & Park by Rainbow Rowell
is a young adult book because the characters are in high school but it is a little dark and has a very mature love story.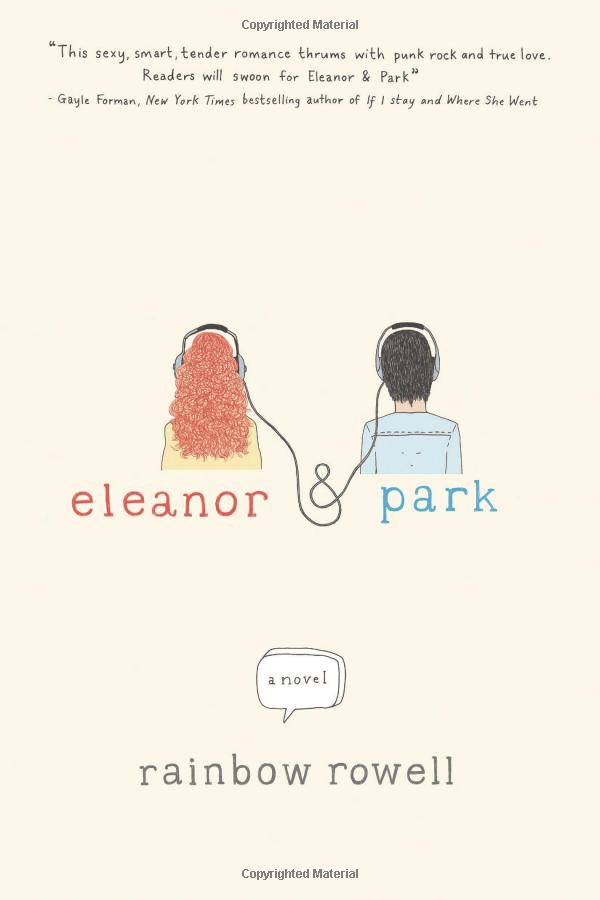 Two misfits. One extraordinary love.

Eleanor… Red hair, wrong clothes. Standing behind him until he turns his head. Lying beside him until he wakes up. Making everyone else seem drabber and flatter and never good enough…Eleanor.

Park… He knows she'll love a song before he plays it for her. He laughs at her jokes before she ever gets to the punch line. There's a place on his chest, just below his throat, that makes her want to keep promises…Park.

Set over the course of one school year, this is the story of two star-crossed sixteen-year-olds—smart enough to know that first love almost never lasts, but brave and desperate enough to try.
6. Hansel and Gretel (A Toon Graphic) by Neil Gaiman
is the latest book by Neil Gaiman and a perfect gift for any of his fans.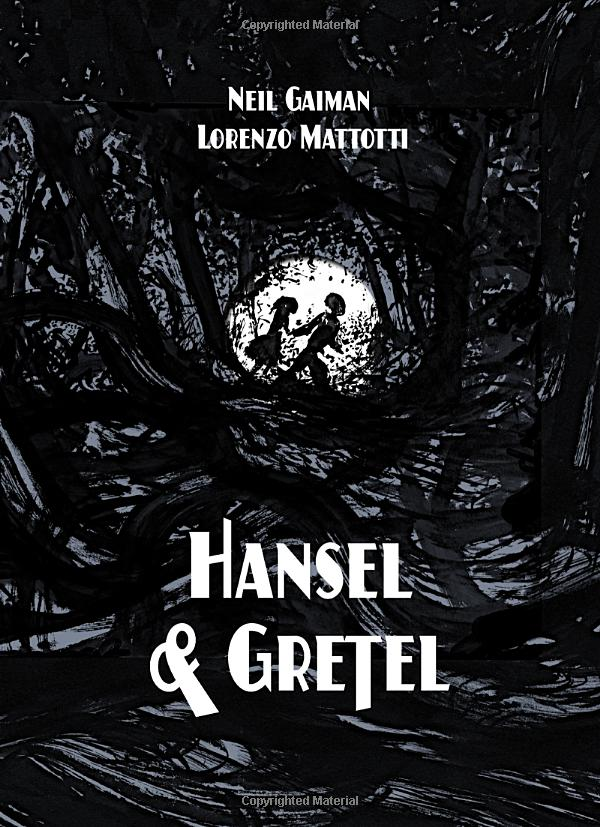 Best-selling author Neil Gaiman and fine artist Lorenzo Mattotti join forces to create Hansel & Gretel, a stunning book that's at once as familiar as a dream and as evocative as a nightmare. Mattotti's sweeping ink illustrations capture the terror and longing found in the classic Brothers Grimm fairy tale. Neil Gaiman crafts an original text filled with his signature wit and pathos that is sure to become a favorite of readers everywhere, young and old.
7. How to Build a Girl: A Novel by British author Caitlin Moran

is about a teenage girl trying to reinvent herself. It is a gritty novel with dark British humor.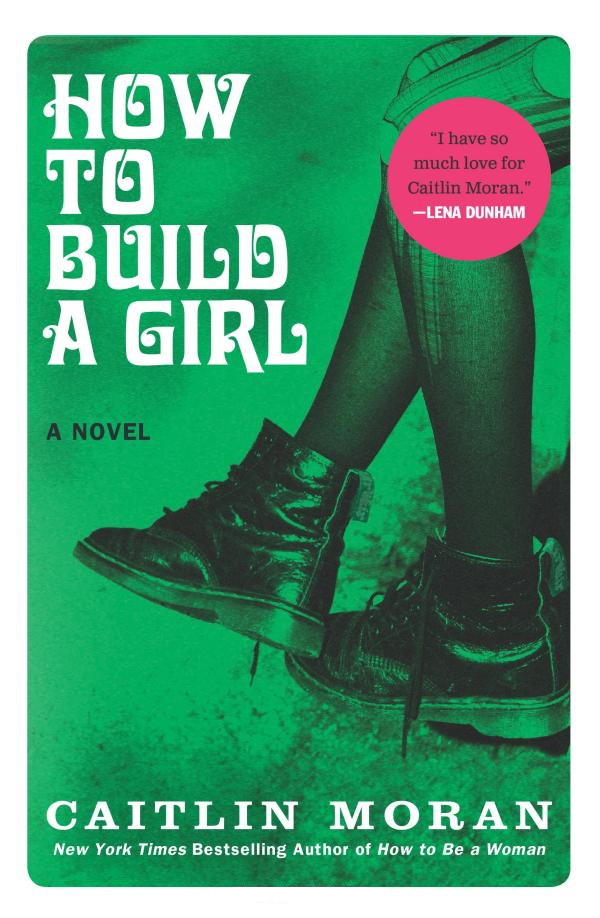 What do you do in your teenage years when you realize what your parents taught you wasn't enough? You must go out and find books and poetry and pop songs and bad heroes—and build yourself.

It's 1990. Johanna Morrigan, fourteen, has shamed herself so badly on local TV that she decides that there's no point in being Johanna anymore and reinvents herself as Dolly Wilde—fast-talking, hard-drinking gothic hero and full-time Lady Sex Adventurer. She will save her poverty-stricken Bohemian family by becoming a writer—like Jo in Little Women, or the Brontës—but without the dying-young bit.
8. The Guernsey Literary and Potato Peel Pie Society by Mary Ann Shaffer and Annie Barrows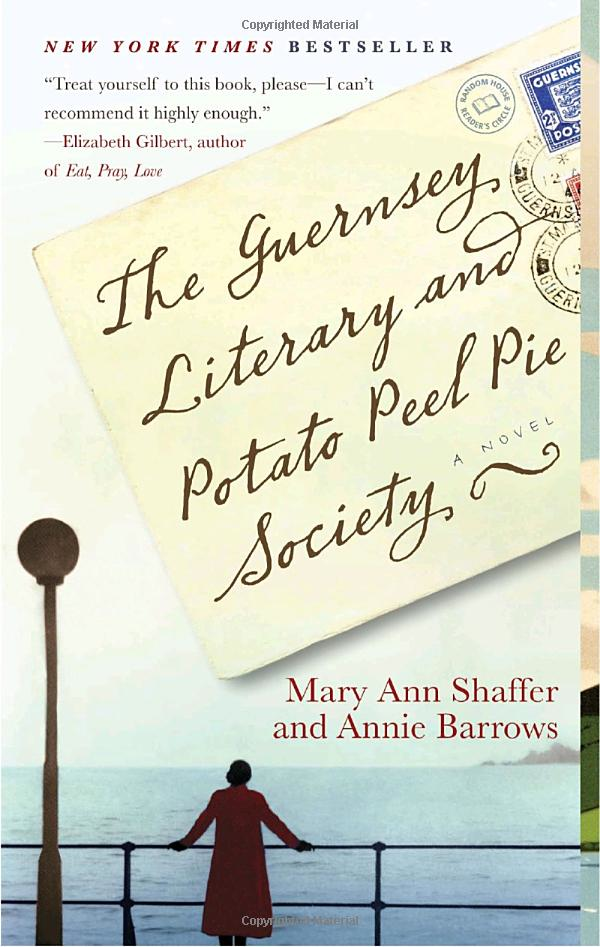 January 1946: London is emerging from the shadow of the Second World War, and writer Juliet Ashton is looking for her next book subject. Who could imagine that she would find it in a letter from a man she's never met, a native of the island of Guernsey, who has come across her name written inside a book by Charles Lamb….

As Juliet and her new correspondent exchange letters, Juliet is drawn into the world of this man and his friends—and what a wonderfully eccentric world it is. The Guernsey Literary and Potato Peel Pie Society—born as a spur-of-the-moment alibi when its members were discovered breaking curfew by the Germans occupying their island—boasts a charming, funny, deeply human cast of characters, from pig farmers to phrenologists, literature lovers all.
9. The Night Circus by Erin Morgenstern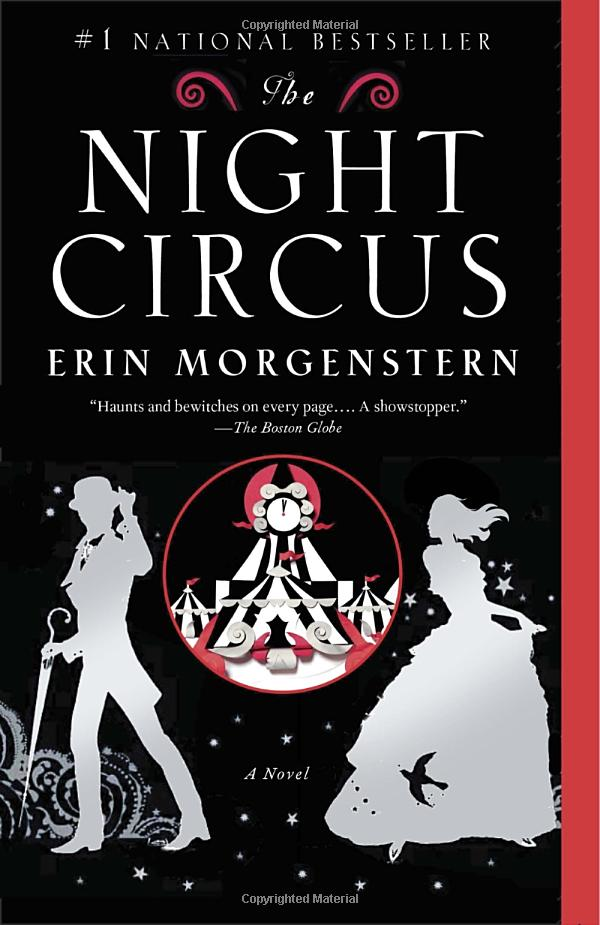 The circus arrives without warning. No announcements precede it. It is simply there, when yesterday it was not. Within the black-and-white striped canvas tents is an utterly unique experience full of breathtaking amazements. It is called "Le Cirque des Reves," and it is only open at night.

But behind the scenes, a fierce competition is underway–a duel between two young magicians, Celia and Marco, who have been trained since childhood expressly for this purpose by their mercurial instructors. Unbeknownst to them, this is a game in which only one can be left standing, and the circus is but the stage for a remarkable battle of imagination and will. Despite themselves, however, Celia and Marco tumble headfirst into love – a deep, magical love that makes the lights flicker and the room grow warm whenever they so much as brush hands.
10. Angels' Blood (Guild Hunter, Book 1) by Nalini Singh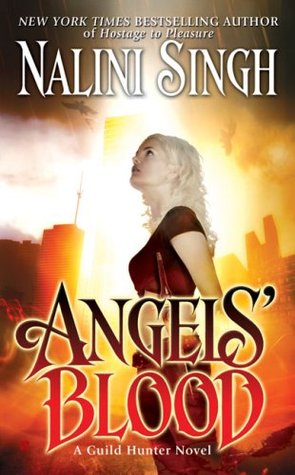 Vampire hunter Elena Deveraux knows she is the best- but she does not know if even she is good enough for this job. Hired by the dangerously beautiful archangel Raphael, a being so lethal that no mortal wants his attention, Elena knows failure is not an option—even if the task is impossible.

Because this time, it's not a wayward vamp she has to track. It's an archangel gone bad.

The job will put Elena in the midst of a killing spree like no other—and pull her to the razor's edge of passion. Even if the hunt does not destroy her, succumbing to Raphael's seductive touch just might. For when archangels play, mortals break.