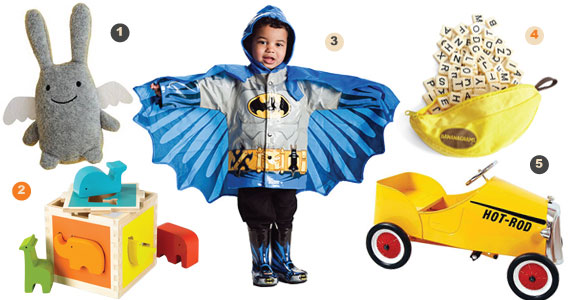 Shopping for kids is fun because everything is so small and cute!  We always have a blast when searching for the best goodies the little ones will enjoy.  Here are some rocking gift ideas for kids: 1. Lapin Little Cuddle Toy, 2. Zoo Shape Sorter
, 3. Superhero Raincoats, 4.  Bananagrams, 5. Hot Rod Pedal Car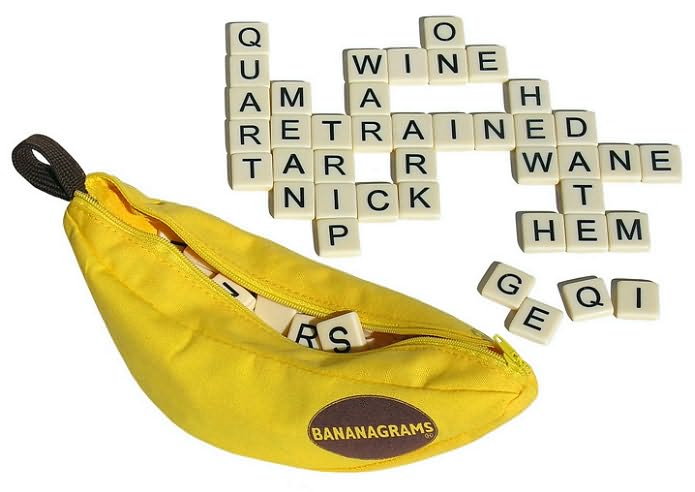 Anyone who has played Bananagrams knows just how fun it is, but in case you're scratching your head in a fruitless attempt to figure out what it's all about, allow us to explain! Not for monkeying around, Bananagrams calls upon your smarts to cart you successfully through an individual crossword-puzzle-making race! Vertically and horizontally weaving words together, you'll try to beat your fellow players to the all-letters-used finish. It's a raucously wonderful time had by all, and since the game's letter-laden tiles come in a vibrant yellow, zippered carrying case, this great game is perfecting for grabbing just before you split from your house and head to a party or picnic!
Evil doesn't wait for sunny days. It strikes from the shadows and scuttles away on rain-slicked streets. That's why it's important for every superhero to have an all-weather costume like the latest  Superhero Raincoats.  Superhero raincoats are made from all natural rubber and waterproof polyurethane on the outside with a soft, 100% cotton lining. In addition, a detachable cape make it easy to clean off the grime from a hard afternoon of crime fighting and puddle splashing.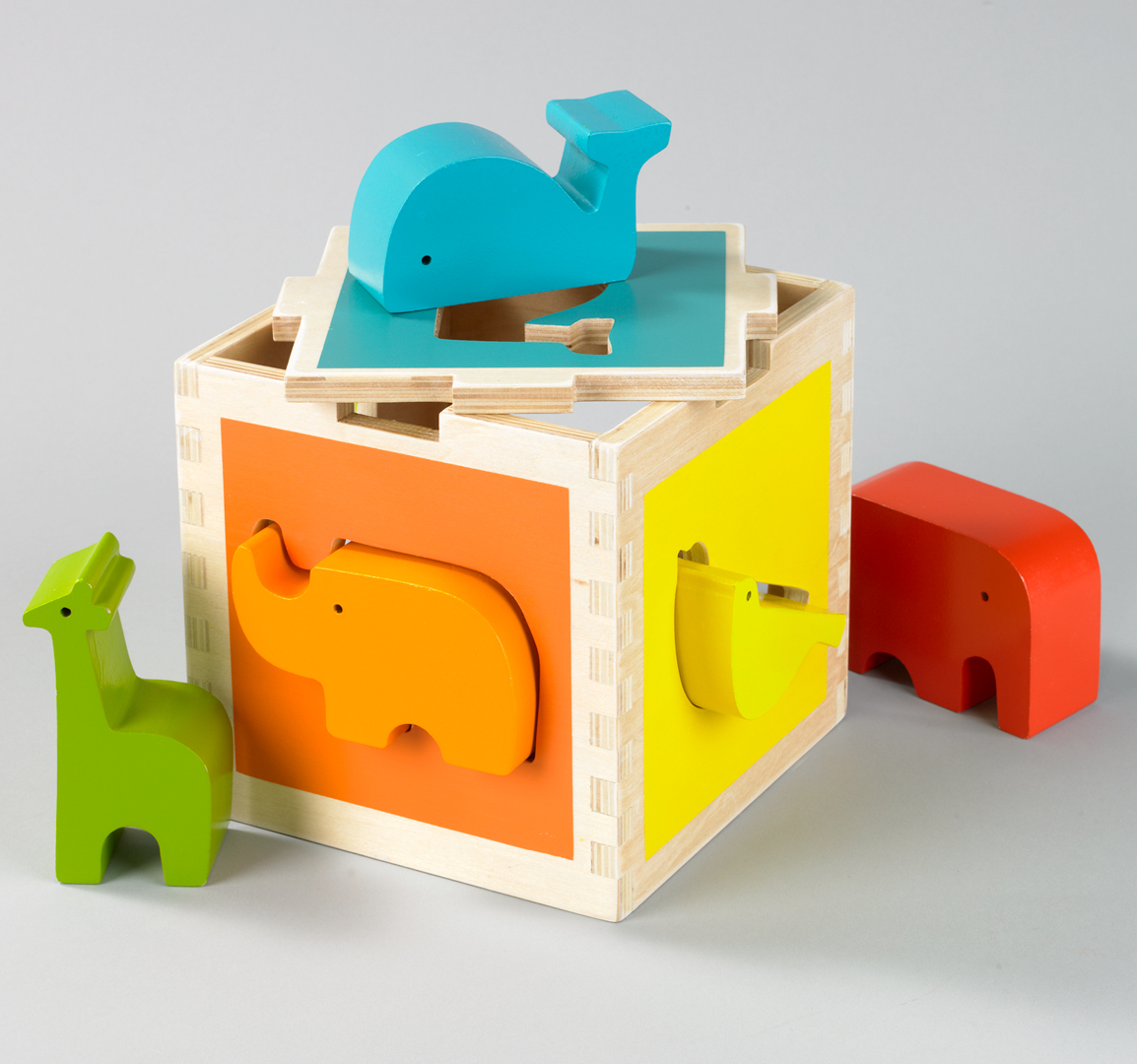 The Zoo Shape Sorter is designed to develop coordination and spark the imagination, with charming animal shapes and brilliant colors. It is engineered in recovered wood, lead free, phthalates free, and recommended for ages 2 years and up.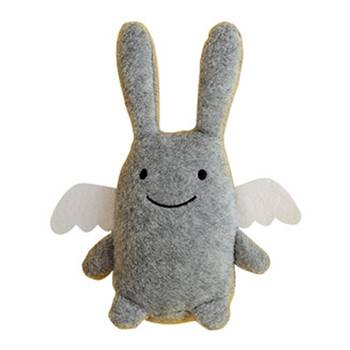 Lapin Little Cuddle Toy is a beautiful soft rabbit with wings and a lovely smile.  He is just waiting to be cuddled!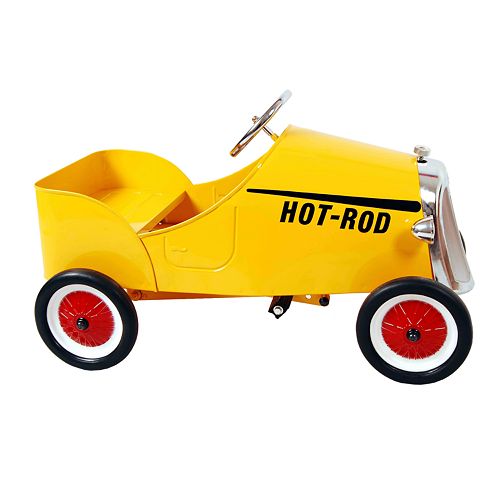 Featuring classic styling with a chrome-tone grille and steering wheel, this Hot Rod Pedal Car offers realistic appeal. Ensure your little racer has everything they need to rev up playtime.