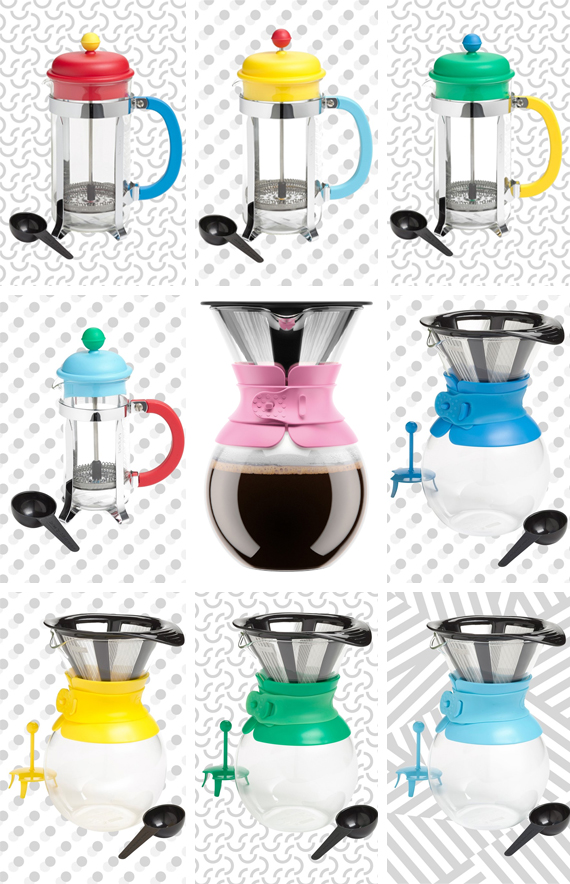 Unlike a filter coffee maker, a French Press retains coffee beans' essential oils, resulting in a more aromatic, richer-tasting brew. Bodum's 34oz Caffettierra is the perfect size for a family or anyone who needs enough fuel for the whole day. The new model features a thicker glass carafe to prevent breakage. The lid and handles add a fun, vintage pop of color to the kitchen. A great and affordable gift for your favorite java aficionado.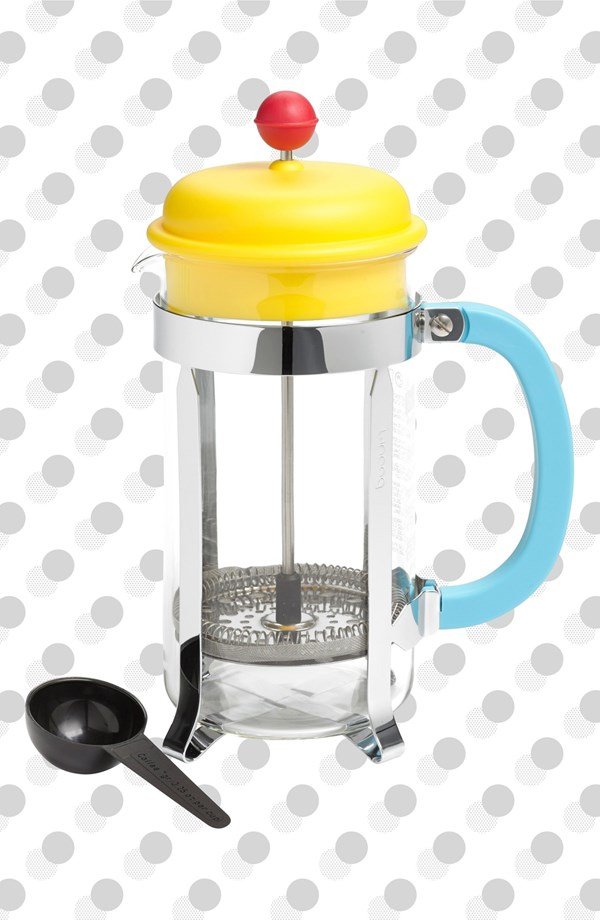 Bodum's 12oz Caffettierra is the perfect size for those looking to limit their caffeine intake or anyone who wants to savor rather than snarf.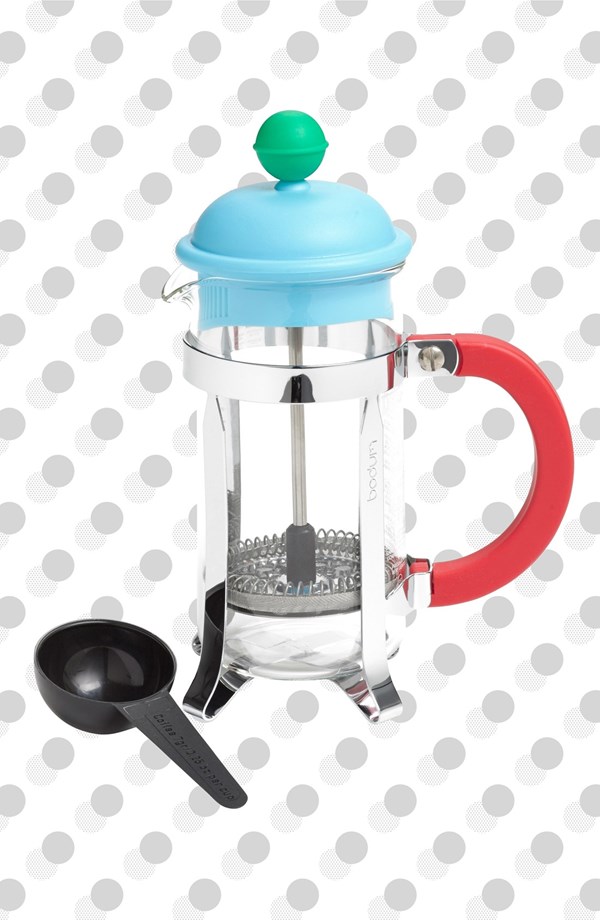 Custom brew a delicious, premium batch of coffee to your exact specifications with bodum's 34-oz. pour-over coffee maker. The crystal-clear glass carafe is girded with a colorful rubber handle for an easy, insulated pour. Meanwhile, the titanium-plated mesh filter keeps coffee rich and pure in taste (and it's reusable, too).