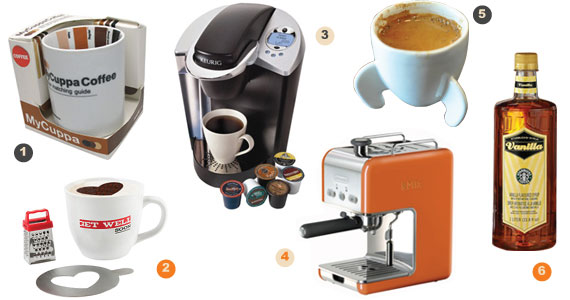 I've had an on and off relationship with Coffee. I love the smell and the taste but don't like the cravings so much. Nonetheless, when a migraine feels like kicking in, a Cuppa Joe comes in very handy. We all have our avid coffee drinkers and nothing would make them happier than some accessories for their favorite beverage: 1. My Cuppa Coffee
, 2. Get Well Cappuccino Mug Set,  3. Keurig Special Edition Home Brewing System – B60, 4. De'Longhi kMix Espresso Machine, 5. Rocket Espresso Cup, 6. Starbucks Vanilla Syrup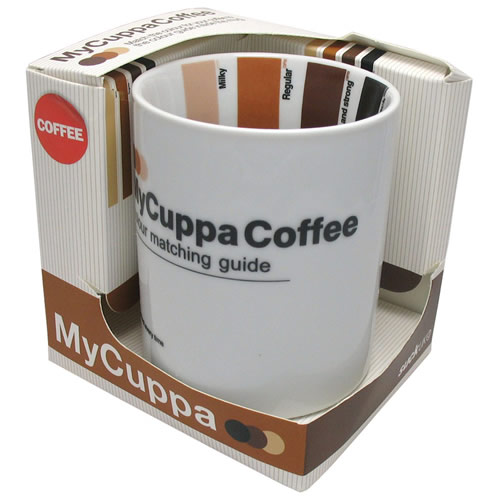 How do you like your coffee?  Using the My Cuppa Coffee Mug, you'll mix the perfect amount of cream in your coffee every time!  Choose a coffee-creamer sample from the color guide inside the mug and add creamer until your brew matches the corresponding color bar.  Color guide levels include "milky," "regular," "dark and strong," and "black."  This mug definitely let's  you blend your coffee to just-how-you-love-it every time.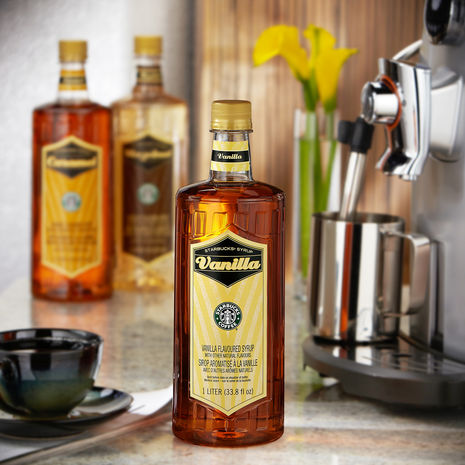 A 1-liter bottle of rich, Sweet Vanilla Syrup to flavor your coffee or latte at home or the office.   Anything but plain, the delicious Starbucks Vanilla Syrup is sweet and versatile – a perfect addition to everything from beverages to desserts.  The 1-liter bottle includes a handy pump for dispensing, so it's easy to add a shot of rich-tasting vanilla to the specialty coffee drinks you make at home.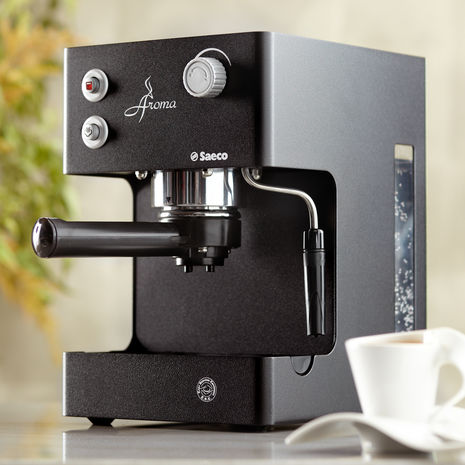 Aroma Espresso Machine A traditional Italian-made espresso machine with pressurized brewing chamber and Pannarello frother.  With its patented, nickel-plated-brass portafilter, the Aroma Espresso Machine makes it easy to create the perfect espresso.  The pressurized brewing chamber forces the flavor and aroma out of the coffee at the optimal moment, ensuring a beautiful extraction of espresso with a thick golden crema every time.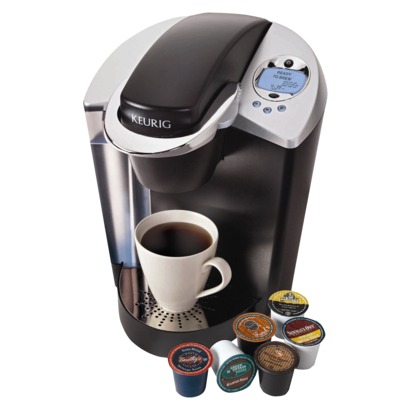 Keurig Special Edition Home Brewing System – B60. This keurig special edition home brewing system takes just 3 easy steps to choose, brew and enjoy your favorite coffees and teas. Use with the keurig k-cup mini-brewers, which contain a precise grind of coffee or tea. The lcd message center includes a 24-hour digital clock, programmable auto on/off and brew temp control. No more waiting for coffee in the morning. Includes a 48-oz. Water reservoir, a removable drip tray that is dishwasher safe and a new needle for better flavor extraction. Choose from 3 serving size options (6 oz., 8 oz. Or 10 oz.) to tailor your individual size and brew strength preferences.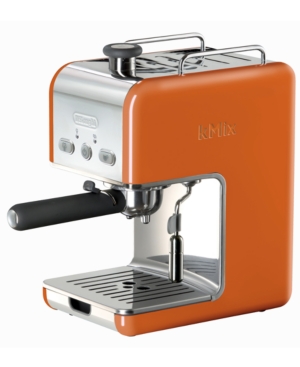 De'Longhi kMix Espresso Machine Be bold.  Create a kitchen where great taste and great style come easy! This modern, stunning espresso maker is more than just good looking with a durable, die-cast aluminum exterior that houses 15-bar pump pressure for dishing out perfect lattes, cappuccinos and coffees. The swivel jet frother preps café-style drinks or simply slip in a pod or pour in some grinds for a brilliant brew.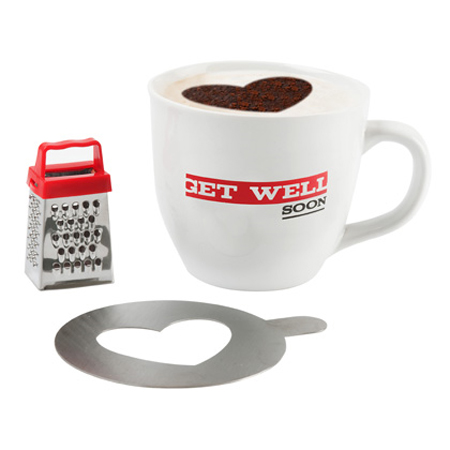 After we put all of your symptoms into WebMD, it recommended that you have a friend make you a thoughtful and delicious cappuccino with the Get Well Cappuccino Mug Gift Set!  The adorable set comes with a porcelain mug, steel grater and a steel-choco stencil of a heart!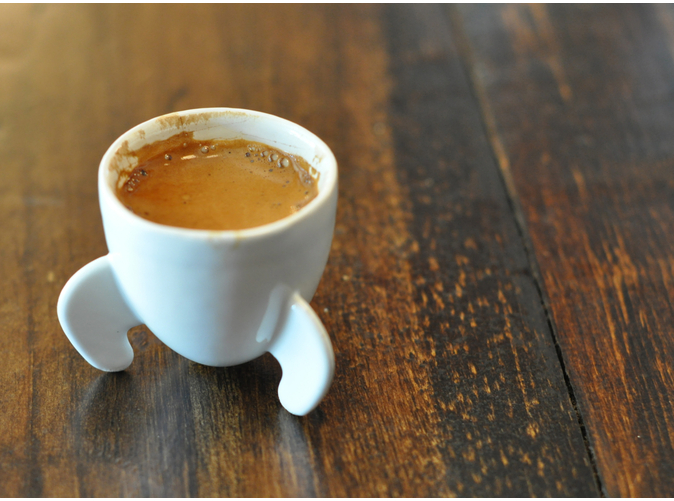 Rocket Espresso Cup is an espresso cup specially designed with fins, to ensure the successful deployment of your rocket fuel. All systems are go! Paraboloid bowl holds approximately 2 fl oz.