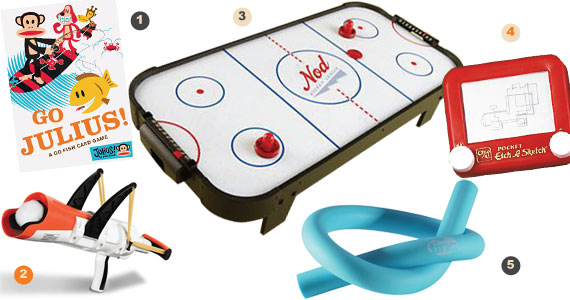 Looking for some cool goodies for your kids?  Get them looking forward to winter with cool gadgets like the Snowball Sling Shot.  Maybe daydreaming about slinging snowballs will help them transition back to school work through the end of the summer: Here are some other cool gift ideas: 1. Go Julius! Go Fish Card Game
, 2. Snowball Sling Shot, 3. Kids Air Hockey Table, 4. Mini Etch-a-Sketch, 5. Bendy Eraser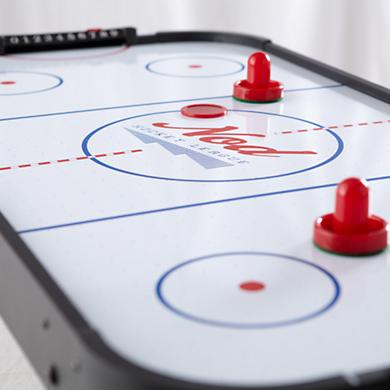 One Air Hockey Table. Two people. Only one will walk away. The other will be doing a victory dance around the coffee table.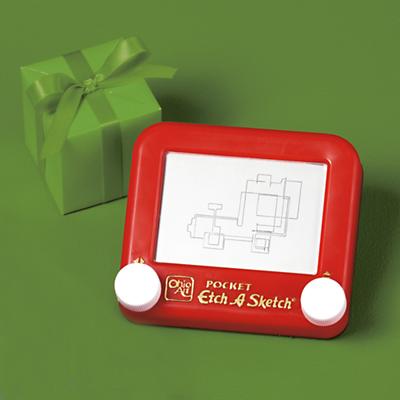 Mini Etch-a-Sketch Shake things up with this pocket sized version of the classic Etch A Sketch®. Just like the one you had when you were a kid.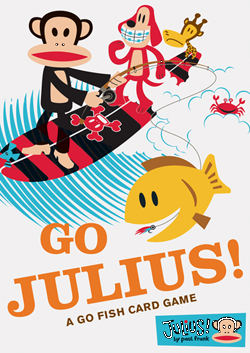 Go Julius! Go Fish Card Game
: The popular card game kids love has never been so much fun! Julius and his friends take center stage as players compete to collect as many of the same cards as possible and create sets of each character. The oversized cards are housed in an elegant drawer box with a ribbon drawstring, making them durable for years.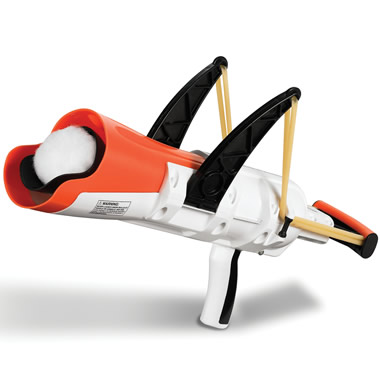 This is the snowball-hurling slingshot that brings snowball battles into the 21st century. A baseball-sized snowball is placed into the slingshot's muzzle, drawn back, and fired at opposing forces, helping to facilitate their hasty withdrawal or surrender. The distance a snowball travels depends on the force applied to the medical-grade elastic tubing, allowing childern to engage in close-range confrontations. Made of durable, polypropylene/styrene-based plastic that withstands the rigors of winter play. Includes target for practicing accuracy.