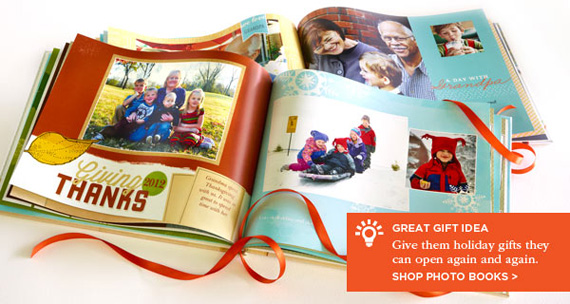 We received the latest Shutterfly newsletter and wanted to pass on the savings. Photobooks are amazing gifts for parents during the Holidays or the entire family. Last year we printed a family book. We gave each family member their own copy and it was a hit.
Sharing The Coupon Love
Get your sentimental gifts printed now! Shutterfly has 40% OFF Photobooks with the Promo Code: BOOK40 (expires November 14th).
If you are mailing out holiday cards or calendars right now is the perfect time to get them printed at Shutterfly with 40% OFF Promo Code: HOLIDAY (expires November 14th)