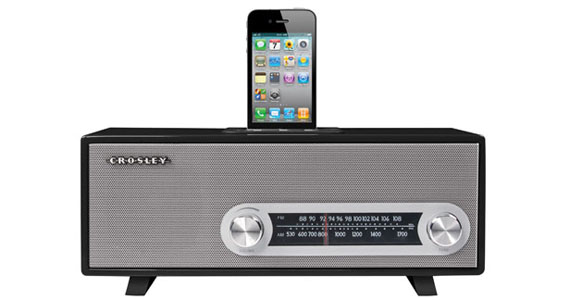 One of the items I use the most around my house is my iPod dock. Actually, I have several of them; one in the kitchen, in the living room and the library. Nothing beats cooking while dancing or playing pandora from the dock during a last minute get together. Here are some vintage looking docks with all the modern feaures your little heart desires: 1. Crosley iDuet Clock Radio with iPod Dock, 2. iDuet iPod Dock, 3. Crosley iDeco Universal iPod Dock, 4. Crosley Radio Ranchero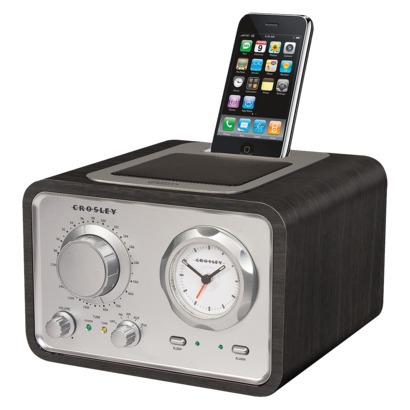 The iDuet has sleek, rounded corners, analog tuning dial and a retro clock face. Crosley's patented sound design boasts remarkable clarity and consistency. With this built-in iPod dock, your mornings can be even better listening to your favorite music from your ipod or iphone.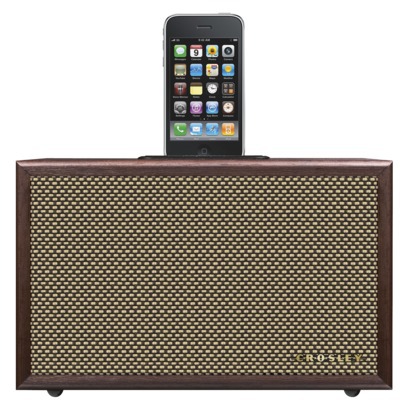 The Crosley iDeco Universal iPod Dock is a compact speaker system designed for your iphone and ipod that produces amazing sound quality and looks as good as it sounds. You no longer have to settle for an ordinary docking system. Crosley's vintage-inspired ideco is married with an acoustically tuned and ported speaker enclosure, delivering big sound that is sure to impress. Plus, the slimline remote wirelessly connects the unit and your ipod devices.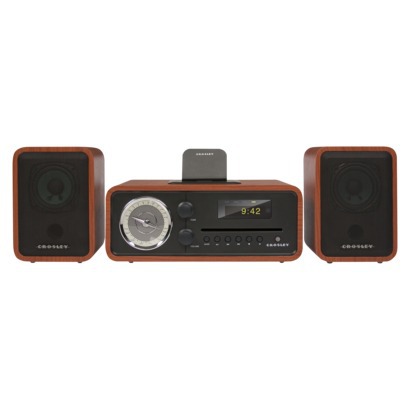 The Crosley Shelf System complements your home and adds to decor without being distracting. Its 2 full-range speakers blast tunes from your favorite apple devices, cds or am/fm radio stations. The system's ipod dock fits seamlessly with any ipod, ipad or iphone, letting you stream mp3s in amazing quality.  With its convenient size, it can fit on any shelf in your home.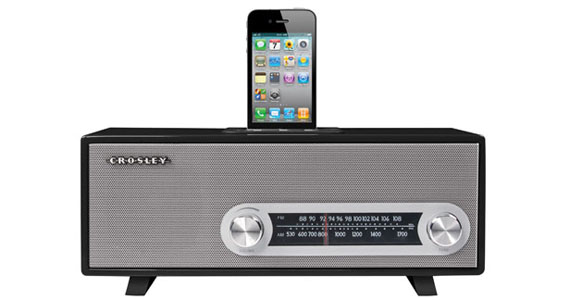 Crosley Radio Ranchero.  Impressive sound performance meets outstanding vintage design in this tabletop radio.    This iPod dock features a clean, "new-stalgic" look with a touch of vintage flare in an acoustically tuned and ported speaker enclosure.  With big sound that is sure to impress, listen to all your favorites with the integrated dock for iPod and iPhone, analog AM/FM radio tuneror simply connecting your MP3 player, CD unit or external device.